Освојува титули со Мерцедес, приватно вози Ферари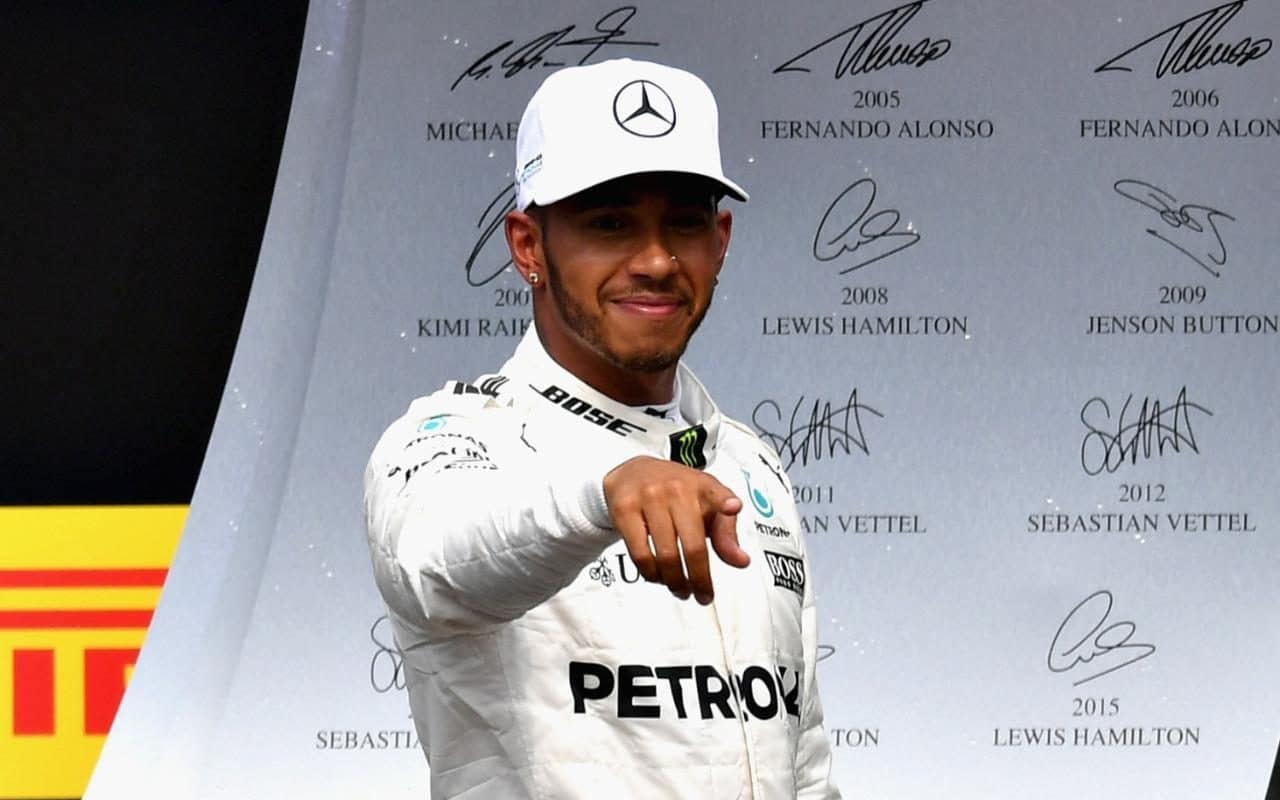 Четирикратниот светски шампион во Формула 1, Луис Хамилтон, титулите ги има освоено со Мекларен и Мерцедес, но приватно сака да вози и автомобил на големиот конкурент Ферари.
Хамилтон оваа сеозна водеше жестока борба за шампионската титула со возачот на ферари, Себастијан Фетел, од која излезе како победник. На три трки до крајот, во Мексико, Британецот ја обезбеди титулата.
Шефовите на Мерцедес би можеле да му се налутат на шампионот откако на сицијалните мрежи се појави фотографија на автомобилот Ферари, чии сопственик е Хамилтон.
#Supercar News: Lewis Hamilton shows soft side for Ferrari with £1m-plus supercar… despite storming to success with Mercedes – The Sun https://t.co/qL6I8pbpSd #WinASupercar pic.twitter.com/KSzS1TrZZO

— Win a Supercar (@supercarcomp) December 19, 2017
Станува збор за еден од најпрестижните авотмобили, моделот " ЛаФерари", чија вредност надминува милион фунти. Овој ексклузивен модел е произведен во само 499 примероци.
Дека автомобилот е во сопственост на Хамилтон открил и познатиот канадски актер и комичар, инаку добар пријател на Формула 1 шампионот, Ендрју Б. Бачелор, познат како Кимгбач.
©Makfax.com.mk Доколку преземете содржина од оваа страница, во целост сте се согласиле со нејзините Услови за користење.

Бизнисменот Минчо Јорданов треба да сведочи дали бил уценет со пари во шпионската афера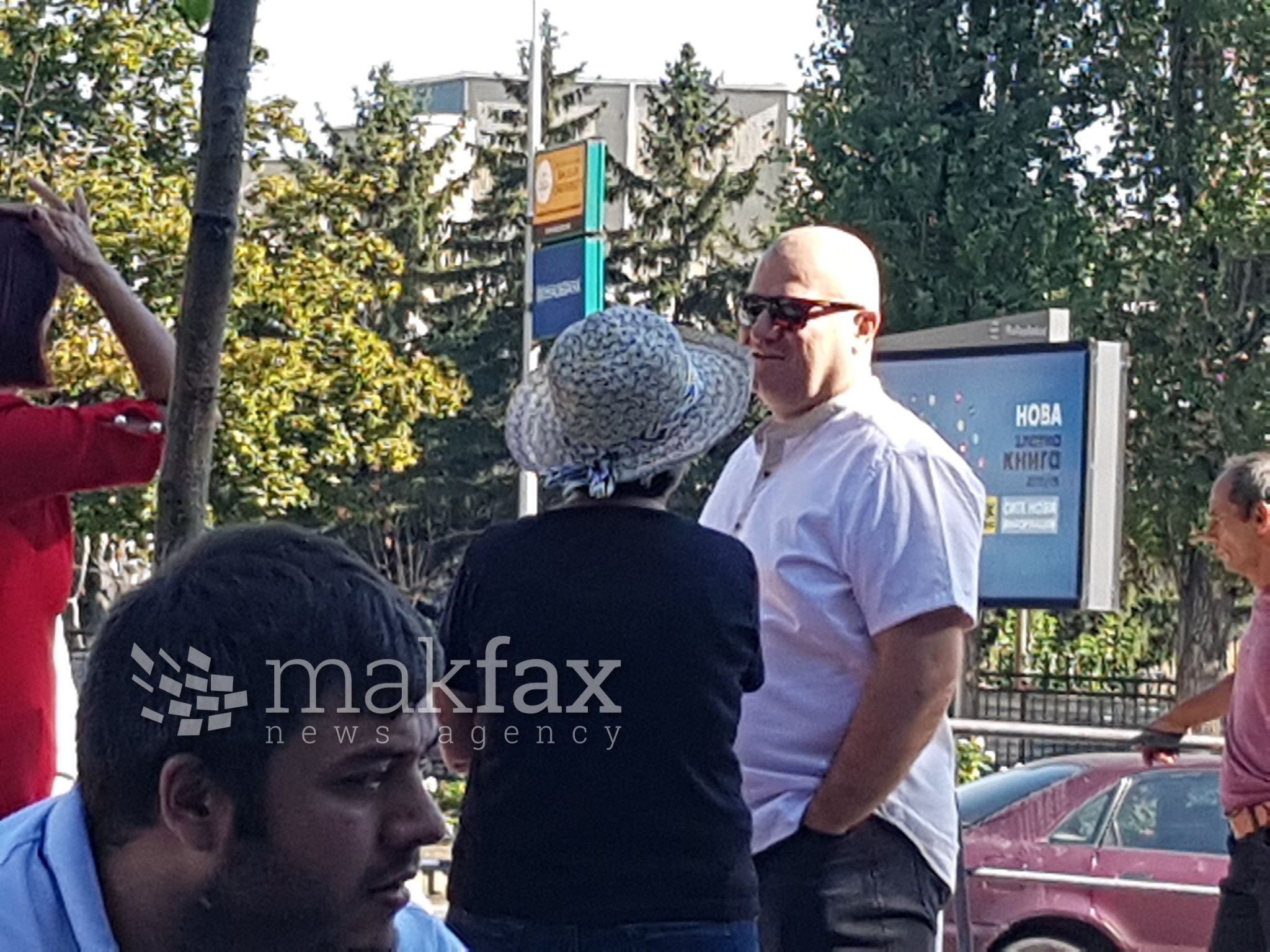 Бизнисменот Минчо Јорданов утрово во кривичниот суд е повикан да сведочи во предметот што го презеде специјалното јавно обвинителство под кодно име "Шпион".
Обвинетите Миќо Наскоски, Зоран Божиновски и Марјан Маџовски, како што рече на минатото рочиште обвинителката Елизабета Јосифовска, со цел да се стекнат со противправна имотна корист, му се заканиле на бизнисменот Минчо Јорданов дека ќе објават податоци за наводна криминална приватизација и откуп на акциите во АД "Бетон" и на други негови фирми. Во намерата не успеале, а Јорданов не ги исплатил парите.
"Обвинетиот Александар Диневски прибавувал податоци со степен на државна тајна, а потоа ги доставувал или директно на странските разузнавачки служби или му ги давал на обвинетиот Марјан Ефремов, кој ја формирал групата за уцени, изнуди и шпионажа и ја координирал од 2009 до 2013 година, регрутирајќи нови членови во мрежата. Со обвинетиот Мирослав Зафировски од УБК прибирале податоци за луѓе од ЦИА присутни во Македонија и за штаб на ЦИА во Ирак. Тие прибирале и податоци за организациската поставеност на УБК", рече Јосифовска за "Шпион", кое СЈО врз база на нови прислушувани разговори го презеде од Обвинителството за гонење организиран криминал и корупција.
Ефремов, според обвинението, групата за изнуда и тргување со тајни информации од безбедносните служби на Македонија ја направил во 2009 година и, како што тврди обвинителството, тој е мозокот на целата операција. Информациите им ги продавале на Кост Н. од грчката разузнавачка служба, Петар Н. и Јуриј Н. од унгарската и на други лица од странски разузнавачки служби.
Секој од обвинетите, зависно од тоа во која институција работел, снимал службени документи, кои потоа им ги продавал на грчката, руската, унгарската и српската разузнавачка служба. Обвинети во овој случај се и тогашниот шеф на Кабинетот на претседателот на Собранието, Трајко Вељаноски, генералот Горан Стојков, Миќо Насковски, Ѓорѓи Хаџимицев, Цветан Дамјановски (заедно со други нивни колеги од МВР, УБК, АР и Военото разузнавање, кои дел се веќе осудени) и Зоран Божиновски, кој во групата имал улога ако уценуваните не дадат пари, тој да ги објавува, како што вели обвинителката, во порталот "Буревесник" или во други медиуми во кои работел. Божиновски е обвинет за злосторничко здружување, шпионажа и уцена.
Обвинетите не се чувствуваат виновни, а тврдат и дека целиот процес е монтиран. Во предметот првично беа опфатени 19 лица, од кои неколкумина ја одлежаа затворската казна. Предметот го суди судијата Владимир Туфегџиќ. На конференциска врска треба да сведочи и Драган Даравелски, кој, според обвинението, исто така бил уценуван од обвинетите.