Анѓушев, Царовска и Адеми во Берн по швајцарски искуства за учење преку работа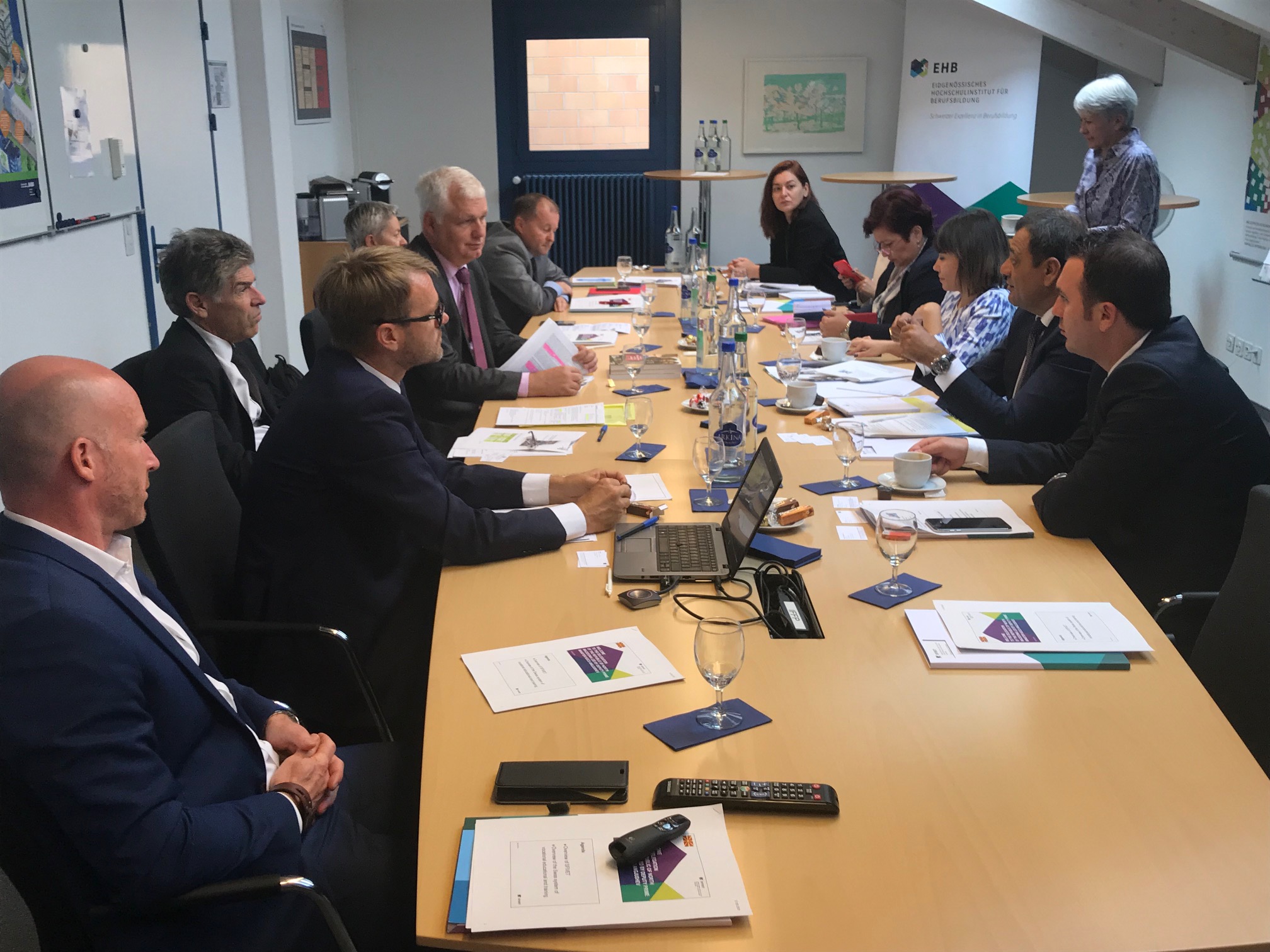 Вицепремиерот за економски прашања, Кочо Анѓушев, министерката за труд и социјална политика, Мила Царовска, и министерот за образование и наука, Арбр Адеми, на покана на Владата на Швајцарија, ја започнаа работната посета во Берн, поврзана со швајцарските искуства за стручно образование и обука.
Работната посета на Швајцарија владината делегација ја започна со средба со Швајцарскиот федерален институт за стручно образование и обука (SFIVET- Swiss Federal Institut for Vocational Education and Training) и средба со Државниот секретаријат за истражување и иновации во образованието (SERI- State Secretariat for Education, Research and Innovation).
На средбите беше презентиран швајцарскиот систем за учење преку работа, кој се спроведува преку 15 години.
Анѓушев рече дека Северна Македонија има намера да го прилагоди системот за учење преку работа на свои потреби и дека швајцарското искуство ќе биде од особено значење со оглед на тоа дека оваа активност во Швајцарија се спроведува речиси две децении.
"Швајцарскиот модел за учење преку работа е многу успешен и се имплементира речиси 2 децении. За нас ќе биде од голема корист да ги согледаме сите аспекти како тој се применува. Осознавме дека овој процес е личен избор на секој од учениците и дека постои голем интерес кај самите ученици. Нашите планови се системот за образование да го развиеме за потребите на стопанството, да им дадеме квалитетно стручно образование на младите луѓе со што ќе обезбедат квалитетни работни места. Разбираме дека ќе биде потребно време, но овој процес мора да отпочне бидејќи нема развој на економијата без соодветен развој на човечкиот капитал", потенцира Анѓушев.
Царовска нагласи дека со Законот за практиканство се овозможува поголема вклученост на млади луѓе во работата на компаниите, но и дека се работи на нов Закон за работни односи со кој ќе се овозможи поголема вклученост на младите лица од средното образование, во производствените активности на компаниите.
Адеми посочи дека се прават интензивни подготовки за измена на законите со коишто ќе се овозможи практична работа на учениците од средното образование за коешто би биле платени, но и засилување на капацитетите на средните технички училишта и техничките универзитети.
©Makfax.com.mk Доколку преземете содржина од оваа страница, во целост сте се согласиле со нејзините Услови за користење.

Ангеловска: Да се зачуваат работните места за да рестартира економијата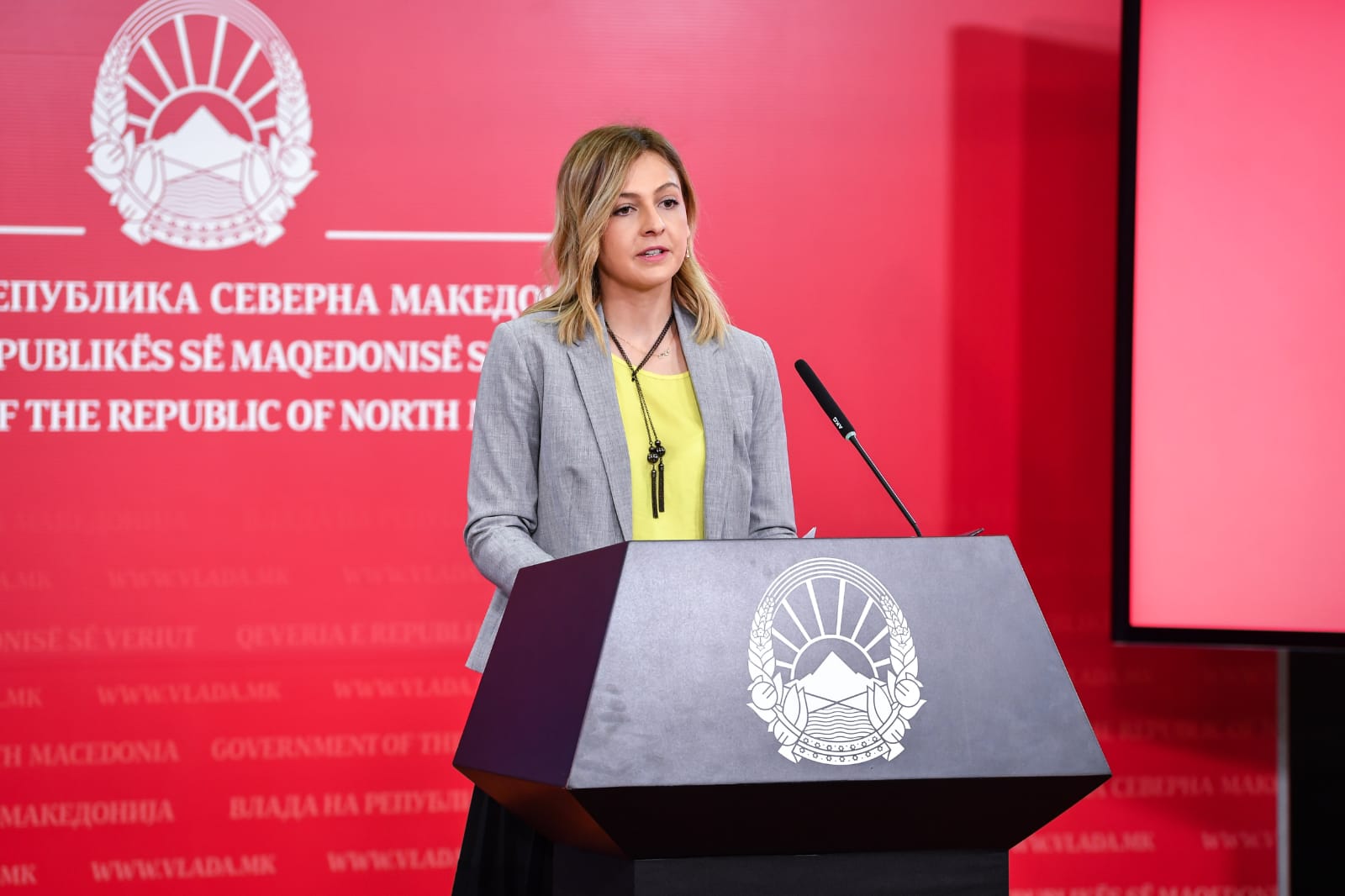 Да го заштитиме секое работно место, секој да има средства за да го преживее и преброди овој период. Да ја заштитиме ликвидноста на буџетот за да ги сервисираме обврските и да ја заштитиме ликвидноста на стопанството кое потоа треба да се рестартира. Ова се целите по кои се раководиме во справувањето со кризата и менаџирањето со буџетот, рече министерката за финансии Нина Ангеловска во интервју за Радио Слободна Европа.
Зборувајќи за што би се кратело од буџетот, Ангеловска вели дека се што е во функција на справување со кризата, не може да биде предмет на кратење, како здравството и безбедноста. Таа посочува дека треба да се обезбедат средства секој граѓанин да има средства, да тече социјалната заштита и сите да бидат солидарни, реални и самосвесни.
"Ако зборуваме за кратење на расходната страна, ќе има кратења на одредени стоки и услуги, одредени капитални услуги кои што се купување на опрема, лиценци, софтвери, значи во едни такви услови сè што суштински и директно не се поврзано со справување со корона-кризата мора и може да биде предмет на кратење. А како и зошто со една единствена цел – да се заштити секое едно работно место, секој да има средства да го преброди овој период, сите да бидеме солидарни, да ја заштитиме пред се ликвидноста на буџетот за да ги сервисираме овие обврски и да ја заштитиме ликвидноста на стопанството коешто потоа треба да се рестартира и да продолжи да ја полни цевката за да може да продолжи да оди и да тече нормално и расходната страна", рече Ангеловска.
Таа посочи дека првиот пакет на мерки со кои се нудат бескаматни кредити, субвецнионирање на придонеси и одлагање на плаќање аконтации на данок на добивка грубо чини околу 40 милиони евра.
"Зборуваме за околу, грубо кажано, 40 милиони евра и дополнително 50 милиони евра кои што Македонската банка за обнова и развој, ги најавивме дека ќе ги стави во функција на стопанството преку кредити, кои што сега се утврдуваат условите и се дискутира и со комерцијалните банки за да истите бидат пласирани преку комерцијалните банки, бидејќи се работи за заем од Европската инвестициона банка кој што е склучен. Сега разговараме за промена на условите, за да истиот биде ставен во функција на справување со кризата и помош на ликвидноста на стопанството. Овој втор сет на мерки кој што се изработува, допрвaо ќе излеземе нели со бројките, меѓутоа оваа мерка за поддршка или исплата на минимална плата на погодените сектори и индустрии, во груба проценка, би чинела околу 100 до 120 милиони евра", рече Ангеловска.