Вработените во "Гугл", "Фејсбук" и "Амазон" работат од дома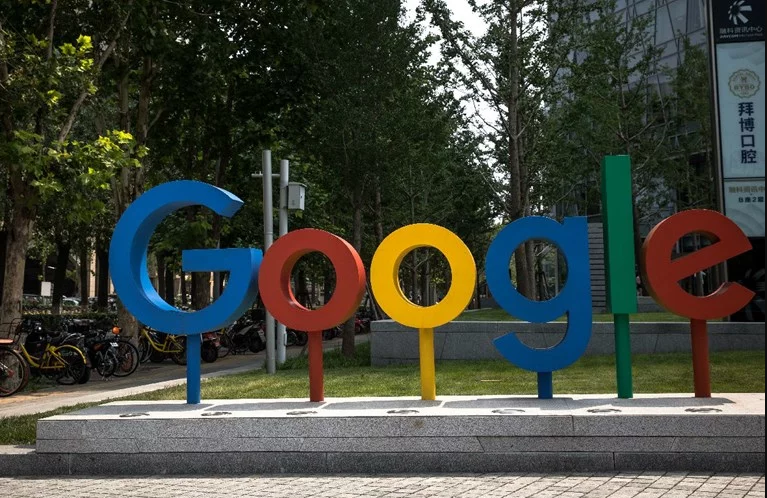 Компаниите "Амазон", "Фејсбук" , "Гугл" и "Мајкрософт" ги охрабруваат вработените во Сиетел да работат од дома поради загриженоста од новиот коронавирус, што се шири во светот. Истото од своите вработени го побара и корпорацијата "Алфабет", во рамки на која работи "Гугл".
Наредбата се однесува на речиси сите 100.000 вработени во 11 канцеларии ширум САД и Канада. Корпорацијата "Алфабет" е последна во низата компании која донесе ваква одлука, откако бројот на случаи на заразата на коронавирус се зголеми на речиси 1.000.
Google parent company Alphabet is recommending that all of its North America employees work from home through April 10 due to coronavirus, according to an email shown to CNN https://t.co/FEslVEHJew

— CNN (@CNN) March 11, 2020
Канцелариите ќе останат отворени само за вработените чии работи бараат нивна присутност на работното место. Минатата недела "Гугл", како и "Амазон", "Мајкрософт" и "Фејсбук", им препорачаа на вработените во Сиетел да работат од дома, бидејќи коронавирусот се шири во државата Вашингтон.
Во компаниите "Амазон" и "Фејсбук", веќе има заразени со коронавирус, а бројот на заболени во Америка е сè поголем. Се огласи и "Твитер", кој исто такаги замоли своите вработени да работат од дома.
©Makfax.com.mk Доколку преземете содржина од оваа страница, во целост сте се согласиле со нејзините Услови за користење.

(Видео) Вицепремиерите Битиќи и Николовски и министерот Бектеши во работна посета во Солун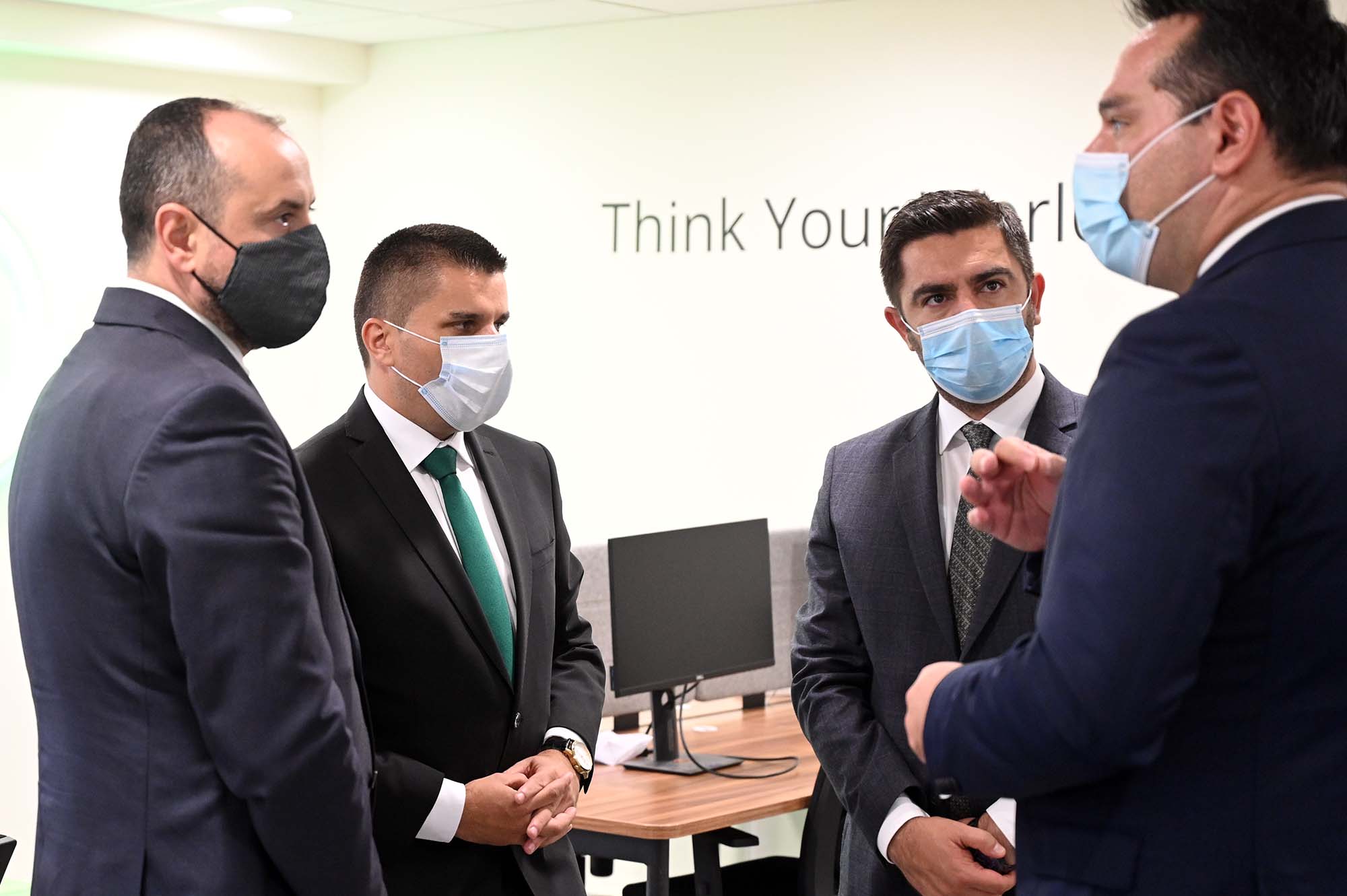 Официјална делегација на Владата, во чиј состав се заменик-претседателот на Владата задолжен за економски прашања, координација на економските ресори и инвестиции, Фатмир Битиќи, заедно со заменик-претседателот на Владата за борба против корупција, одржлив развој и човечки ресурси, Љупчо Николовски, и министерот за економија, Крешник Бектеши, денеска реализираше еднодневна работна посета во Солун, Република Грција.
Во претпладневните часови вицепремиерот Битиќи, вицепремиерот Николовски и министерот Бектеши, учествуваа на тркалезната маса на тема: "Регионална енергетска безбедност и соработка", на која учествуваа државниот секретар на САД, Мајкл Помпео, министерот за развој, конкурентност, инфраструктура, транспорт и врски во Владата на Република Грција, Костис Хаѕидакис, амбасадорот на САД во Република Грција, Џефри Пјат и амбасадорката на САД во земјава, Кејт Мари Брнз.
По завршувањето на тркалезната маса вицепремиерот Битиќи посочи дека ова е одлична можност да се разменат искуствата во делот на енергетиката, потенцијалите за соработка и да се разговара за идните активности во насока на подобрување на енергетската поврзаност.
"За Северна Македонија, како мала и увозно зависна земја од електрична енергија, регионалната соработка е круцијална, особено поради конекциите на земјата за електрична енергија со Србија и Грција, како и коридорот за пренос на електричната енергија од Бугарија до Грција", додаде вицепремиерот.
"Важноста и потребата за регионалната соработка се дел и од приоритетите во Стратегијата за енергетика која дефинира конкретни мерки и проекти од аспект на прекуграничното поврзување. Енергетиката е составен дел на денешното живеење, особено што овој сектор не подразбира само производство и дистрибуција на електричната енергија, туку во него спаѓаат гасот и горивата, како и енергетската ефикасност. Токму преку зголемување на регионалната соработка на полето на енергетиката, гледаме голема можност и потенцијал за креирање одржлива и развојна економија, што е врвен приоритет на Владата во следните четири години", нагласи Битиќи.
Северна Македонија е посветена на спроведување на реформите во енергетскиот сектор и исполнување на обврските кои произлегуваат од Договорот за основање на Енергетска заедница. Имплементирани се одредбите и обврските што произлегуваат од Третиот енергетски пакет на ЕУ и Директивата за обновливи извори на енергија. Напредокот од земја последна во регионот – во земја со исклучителен напредок е нотирано и во Извештајот на Енергетската заедница. Цел е да се стават во функција сите капацитети и да се впрегне целиот неискористен енергетски природен потенцијал што Северна Македонија го поседува. Планот на Владата е сериозно да го зголемиме домашното производство на електрична енергија, од обновливи извори, да ги достигнеме европските стандарди во процесот на менаџирање со енергетските ресурси и да поттикнеме нови инвестиции во енергетскиот сектор.
"Би сакал да потсетам дека при последната посета на претседателот на Владата Зоран Заев на Република Грција добивме поддршка од конзорциумот 'Гастрејд', за вклучување на Северна Македонија во изградба на терминалот за течен природен гас во близина на Александрополис во Грција. Со овој проект се создава можност за трајно и стабилно снабдување со природен гас за нашата земја, која, истовремено, ќе стане точка од која потоа гасот ќе се дистрибуира и пошироко во регионот, и во земјите кои ќе покажат интерес", подвлече вицепремиерот.
Битиќи рече и дека енергетиката е составен дел за одржливиот развој, што подразбира диверзификација на производството на електричната енергија, целосна либерализација на пазарите, зголемување на производството на електрична енергија од обновливи извори, изградба на нова модерна енергетска инфраструктура, гасно поврзување со регионот, како и проекти за енергетска ефикасност.
"Ќе работиме напорно да ја унапредиме соработката со земјите во регионот, во сите полиња, економија и енергетика особено, и од тоа ќе имаме сите бенефит, државите и граѓаните кои живеат во нив. Продолжуваме со одличната меѓусоседска соработка и дополнително ги зацврстуваме економските односи меѓу Северна Македонија и Република Грција. Неискористениот потенцијал за соработка од минатото го трансформираме во исклучително партнерство, од кое корист ќе имаат не само граѓаните од двете земји, туку и целиот регион. Грција и Северна Македонија се добар пример за градење меѓусебни односи, соработка и стратешко партнерство", нотираше вицепремиерот за економски прашања, Фатмир Битиќи, по завршувањето на тркалезната маса за регионална енергетска безбедност и соработка.
По завршување на тркалезната маса, официјалната Владина делегација изврши посета на ИКТ технолошкиот парк "Технополис" во Солун, при што остварија средби со менаџментот на технолошкиот парк и на компаниите "Делојт" и "Логисмоз", кои функционираат во рамките на паркот, со кои зборуваа за можностите за инвестирање во земјава и поддршката која Владата ја обезбедува за компаниите кои реализираат нови инвестиции.