Путин: Европа ќе го плаќа гасот во рубљи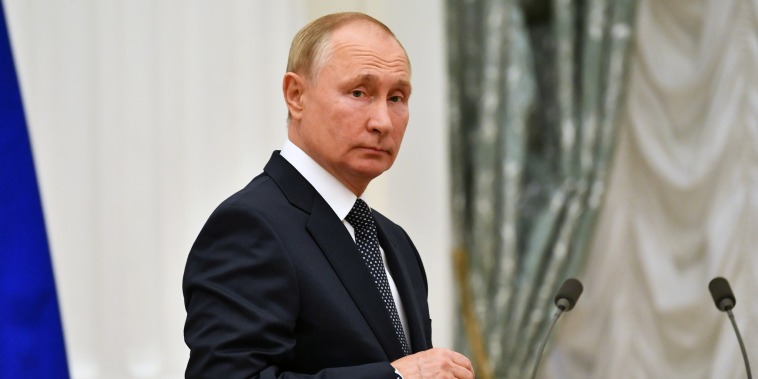 Првиот човек на Русија, Владимир Путин, денеска изјави дека Европа ќе ја плаќа испораката на рускиот гас во рубљи и дека тоа ќе се случи што е можно поскоро.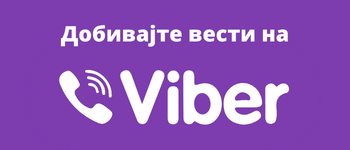 Путин изјави дека "нема смисла да се испорачува стока од Руската Федерација во ЕУ и да се примаат стоки во нивната валута и дека плаќањето за гас ќе биде во рубљи".
⚡️ Putin declares that European payments for gas supplies will be switched to Russian rubles as soon as possible pic.twitter.com/SAi0fDKfax

— RT (@RT_com) March 23, 2022
"Донесена е одлука плаќањата за испорака на гас во Европа да се претворат во рубљи што е можно поскоро", изјавил рускиот претседател, пренесуваат медиумите во регионот.
Русија започна инвазија на Украина на 24 февруари, а како одговор, западните земји најавија тешки санкции кон Москва, пред се во банкарскиот сектор и снабдувањето со високотехнолошки производи.
©Makfax.com.mk Доколку преземете содржина од оваа страница, во целост сте се согласиле со нејзините Услови за користење.

(Видео) Ковачевски: Инвестирани над една милијарда евра во изградба на патната инфраструктура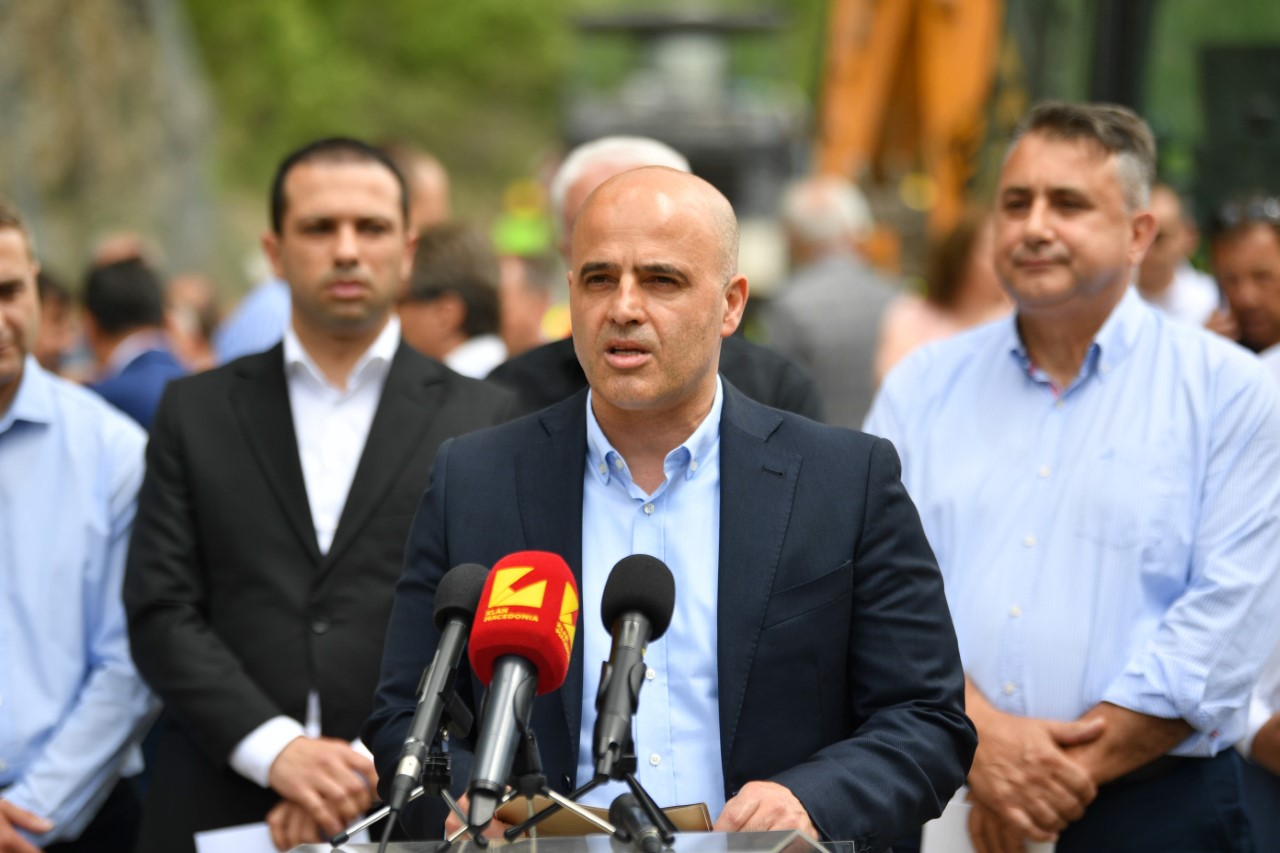 Премиерот Димитар Ковачевски, заедно со министрите за транспорт и врски и за локална самоуправа, Благој Бочварски и Горан Милевски, како и со директорот на Јавното претпријатие за државни патишта Ејуп Рустеми, извршија увид на регионалниот пат Р1202, делница Маврови Анови-Жировница. На увидот присуствуваа граѓани на овој крај, изведувачите, градоначалникот на општина Маврово и Ростуште, Медат Куртовски, како и Самир Ајдини, директор на Националниот парк "Маврово".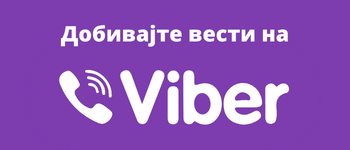 Делницата Маврови Анови-Жировница е во должина од 18,5 км, инвестиција вредна 6,18 милиони евра, а реализацијата во моментот е 60%.
"Станува збор за највредниот инфраструктурен зафат во општината Маврово Ростуше. Трасата на оваа делница всушност е продолжение на веќе рехабилитираната делница Бунец–Маврови Анови. Овој патен правец ги поврзува населените места Ново Село-Бунец-Маврови Анови-Жировница-Ростуше-Бошков Мост-Дебар-Блато па до границата со Република Албанија. Вкупната должина на патот изнесува околу 61 km. Неговата улога во сообраќајната мрежа е патно поврзување на западниот регион од нашата земја, поточно Гостивар и Дебар, како стопански седишта во овој дел на државата. На оваа релација овој пат со својот најголем дел поминува низ националниот парк 'Маврово', кој заедно со реканскиот дел е многу значаен регион, за развој на туризмот, како и за подобрување на условите за живот на граѓаните. Нашиот примарен фокус е да обезбедиме подобри услови во патната инфраструктура, со цел да го подигнеме нивото на услуги што ги нуди регионот. Изминативе години во западниот регион од кој е дел и општината Маврово и Ростуше работевме на изградба на квалитетна патна мрежа и во таа насока завршивме неколку значајни инфраструктурни проекти во регионот, како што е целосна рехабилитација на патот од Гостивар до Стража и Кичево, извршивме рехабилитација на патните правци Маврово-Никифорово, Бунец-Маврови Анови, а моментално се работи и тука на патот до Жировница", изјави Ковачевски и ја потенцираше важноста од довршување на патните Коридори 8 и 10 кои се крвотокот на поврзување на нашата земја со земјите од регионот и пошироко.
Премиерот Ковачевски подвлече дека изградбата на патиштата е приоритет.
"Развиена инфраструктура значи развој на економијата во земјава. Затоа и во услови на најголема криза ние инвестираме во инфраструктурни проекти. Градиме по план, од 2017 година досега изградени и обновени преку 1.000 километри патишта и инвестирано е над една милијарда евра во изградба и модернизација на патната мрежа во земјава. Остануваме посветени на реализација на мерките што обезбедуваат развој и унапредување на инфраструктурата. Со овие инвестиции граѓаните патуваат полесно и побезбедно, а компаниите побрзо и поефикасно ги транспортираат своите производи и придонесуваат во економскиот развој на земјата", рече Ковачевски.
Министерот Бочварски додаде дека градежната офанзива продолжува со силна динамика и насекаде низ државата и дека Владата покажа решителност и со преземање навремени мерки обезбеден е континуитет на сите проекти.
"Важно е капиталните инвестиции да продолжат да се реализираат бидејќи градежништвото претставува мотор на економијата, а тоа е повеќе од значајно во овие времиња на светска економска криза, чии последици ги чувствуваме и во нашата држава. Економскиот бенефит кој го носи модерната инфраструктура, регионалното поврзување со соседите, безбедното патување, зголемената размена на стоки и услуги, веќе ја чувствуваме. Градежништвото мора да го одржиме на патот на закрепнување, остануваме партнери со сите градежни компании и продолжуваме да работиме на зацврстување на домашната економија и подобри услови за граѓаните", рече Бочварски.
Директорот Рустеми истакна дека работите се одвиваат согласно предвидената динамика, а овој пат е од суштинско значење за граѓаните како во регионот, така и во целата земја.
"Со проектот за рехабилитација на Маврови Анови-Жировница предвидено е да се изведат повеќе градежни зафати како што е нова коловозна конструкција, санација на осумте мостови, изведба на нови потпорни ѕидови бидејќи сите сме сведоци на честите одрони на оваа делница и други работи со кои ќе се подобри безбедноста на делницата. Во моментов интензивно се работи на повеќе точки на патната делница, а се извршуваат и асфалтерски работи. Безбедноста на државните патишта е наш приоритет и затоа очекуваме Изведувачот на работите JV "ISA 2000 – PELAGONIJA", од Гостивар квалитетно и навремено да ја заврши доверената работа. Надзорен орган над работите е ГИМ заедно со ЕВРО консалтинг и ИРД инженеринг", рече Рустеми.