Macedonian ICT companies attend IBC2019 in Amsterdam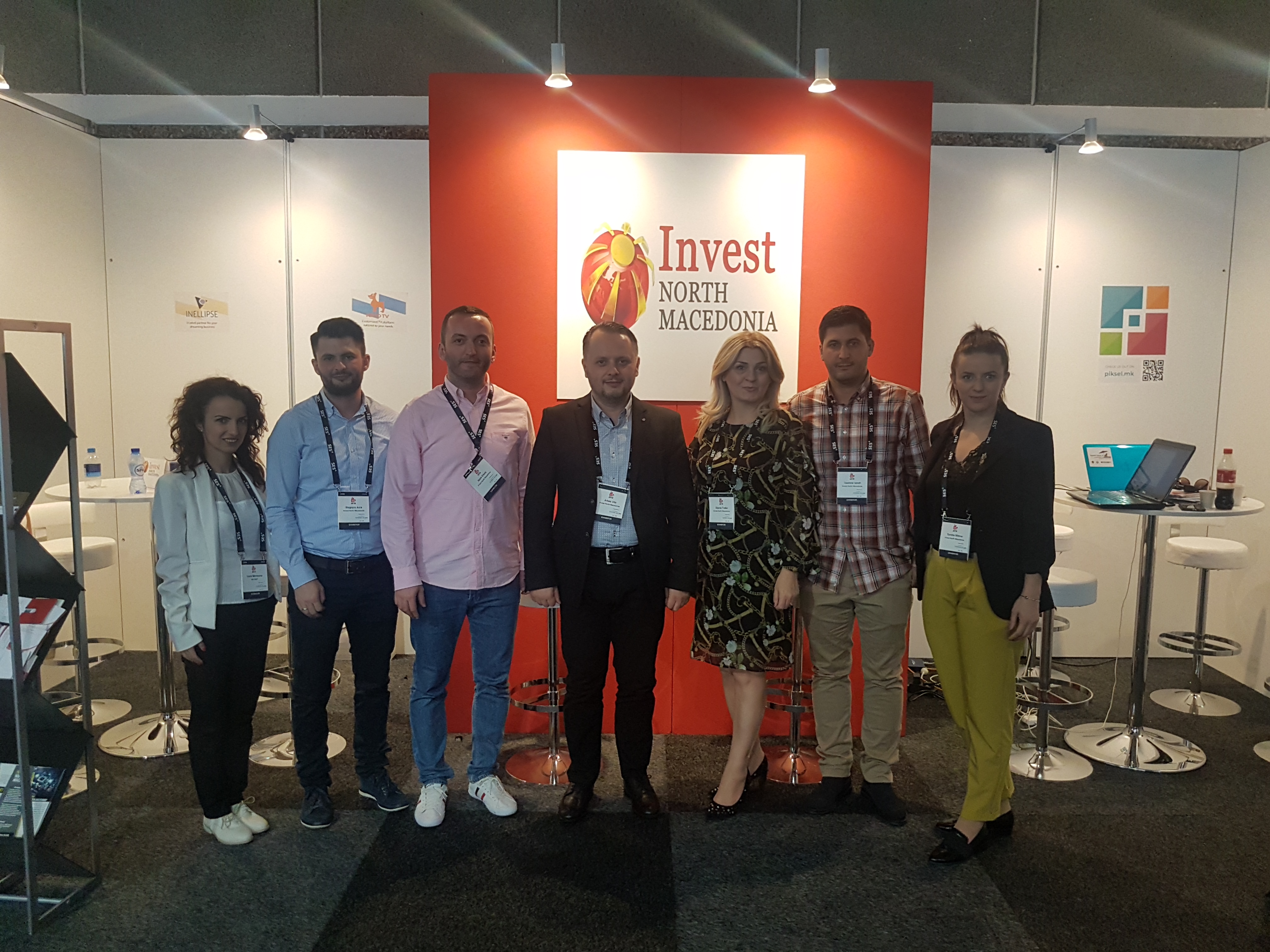 North Macedonia's Agency for Foreign Investments & Export Promotion, in line with the 2019 Action Plan relating promotion of export and also upon proposal of business community, will set up a national stand at the IBC2019 in Amsterdam, the world's most influential media, entertainment and technology show.
The participation of Macedonian IC companies is in line with the Agency's 2019 Action Plan relating the promotion of exports and also in line with business community's suggestions.
This year four ICT companies from North Macedonia will be co-exhibiting their products at the national stand. The co-exhibitors are Piksel, Hoyo Tech, Alternative System Integration and Inellipse.
IBC is the world's most influential media, entertainment and technology show. Six leading international bodies are the partners behind IBC, representing both exhibitors and visitors. The world-class Exhibition provides the perfect platform to network, build relationships, & discover the latest trends and technologies.
In 2018 IBC attracted more than 55,000 attendees from 150 countries around the world, exhibiting more than 1,700 of the world's key technology suppliers and showcasing a debate-leading conference.
Adria Airways files for bankruptcy, all flights canceled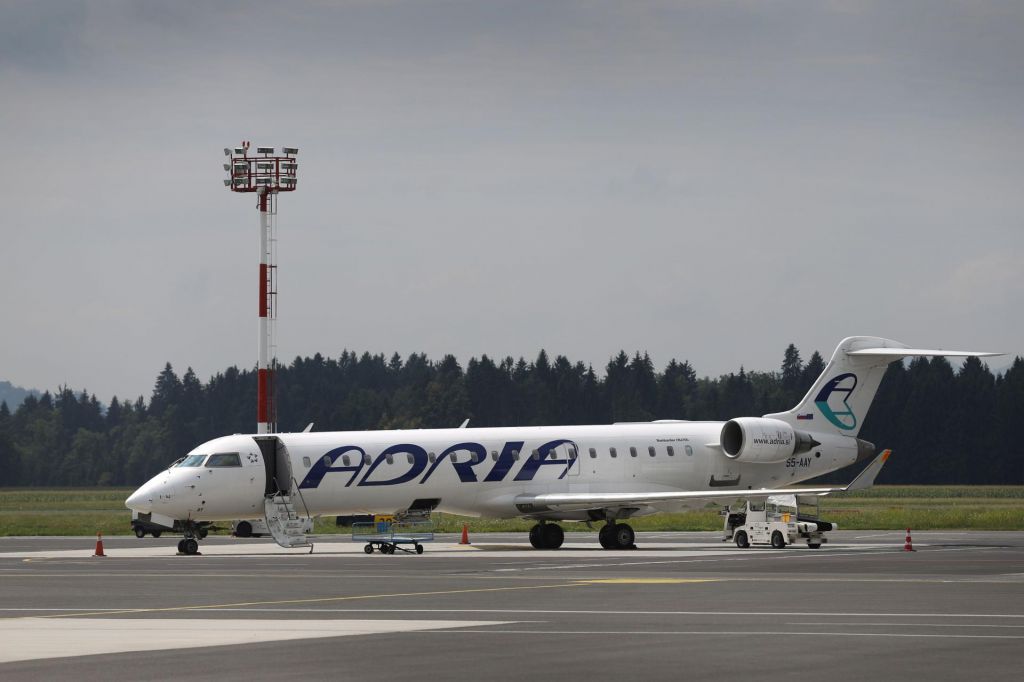 Slovenia's airline Adria Airways has filed for bankruptcy and canceled all flights, it said in a statement on Monday, after financial problems forced it to ground most of its planes over the last week.
"Bankruptcy proceedings were initiated by the management of the company because of the company's insolvency," Adria, which is owned by German investment firm 4K Invest, said.
Adria is the latest in a long line of small European airlines to run into financial trouble amid industry overcapacity, cut-throat competition and high fuel prices.
Since last Tuesday Adria has canceled more than 400 flights affecting more than 15,000 passengers.
Slovenia's Economy Minister Zdravko Pocivalsek said earlier on Monday the government was considering establishing a new airline company to improve the country's international connections. Adria's collapse was very damaging to Slovenia's economy and tourism industry, the minister said.
Kristalina Georgieva named new IMF chief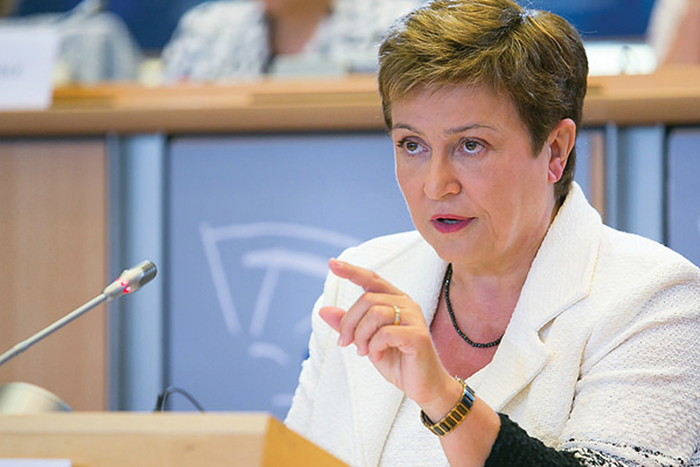 Kristalina Georgieva of Bulgaria, a former World Bank CEO, has been formally selected as the new managing director of the International Monetary Fund (IMF).
The IMF on Wednesday formally approved Georgieva to be its next leader. Georgieva is the second woman to lead the 189-membered institution.
"It is a huge responsibility to be at the helm of the IMF at a time when global economic growth continues to disappoint, trade tensions persist, and debt is at historically high levels," she said. "This means also dealing with issues like inequalities, climate risks and rapid technological change."
Bulgarian economist, who was previously chief executive of the World Bank, is to take up her position as managing director on October 1. She will succeed Christine Lagarde, who is leaving to become head of the European Central Bank (ECB) later this year.
Georgieva was the sole nominee for the job.
After graduating in 1976, Georgieva has built up a strong background in the World Bank and the European Commission, having held various senior roles in both institutions. She was commissioner in charge of the EU budget before she left to join the World Bank in January 2017.
Musk confirms Tesla to open stores in Croatia, Serbia next year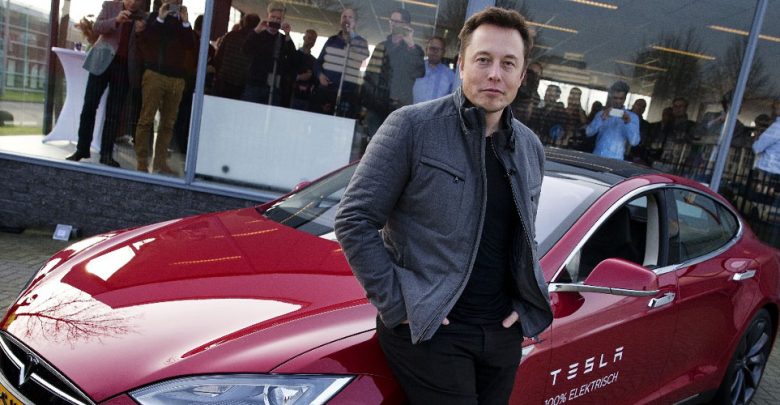 Tesla CEO Ilon Musk has stated that the company will open Tesla stores in Slovakia, Croatia, Serbia and most Eastern Europe states by early next year.
Firstly, Tesla is apparently going to open stores in Slovakia, Croatia, Serbia and most Eastern Europe states, after the company opened online orders for customers in Poland, Romania, Slovenia and Hungary.
In a post on Twitter, Tesla CEO says finally the company will do Nikola Tesla proud by having his cars in his countries of origin.
"Hoping to open in Slovakia, Croatia, Serbia & most of Eastern Europe early next year. Finally, we will do Nikola Tesla proud by having his cars in his countries of origin," Musk tweeted.
Musk makes a reverential reference to Nikola Tesla, the engineering wizard from whose name the nomenclature of the carmaker has been derived.