Defense lawyers in 'Bloody Thursday' case seek access to evidence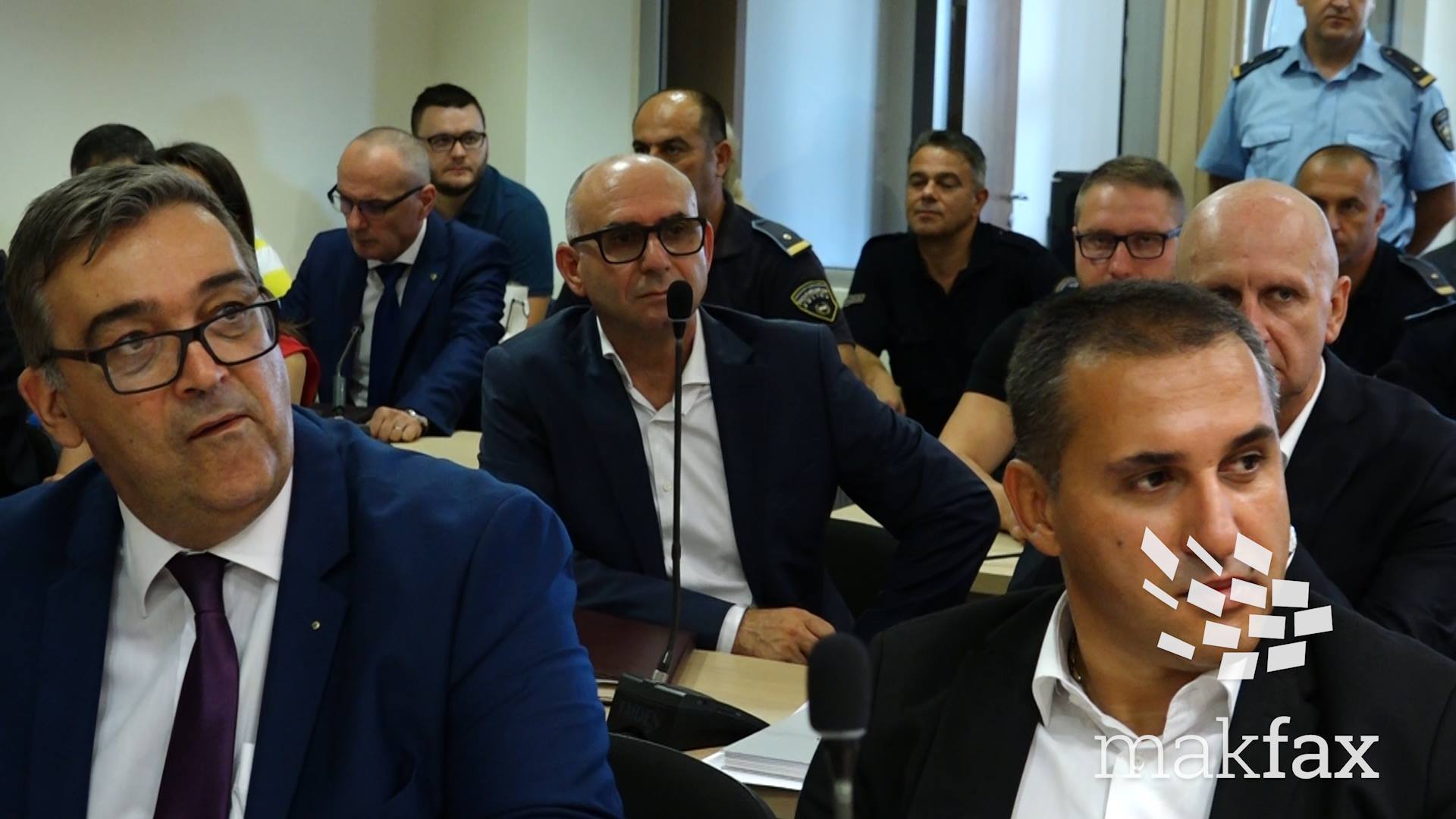 The trial of 33 people accused of involvement in the 27 April 2017 invasion of parliament, also known as Bloody Thursday, began Wednesday with defense lawyers seeking access to all evidence.
The trial began with a 40-minute delay over heightened security measures inside and outside the courtroom.
At the start of the trail, defense lawyers of some of the defendants made objections, claiming they were not granted an access to all evidence related to the case. The lawyers said they cannot deliver the opening statements due to insufficient evidence.
They claimed they didn't receive all the evidence and minutes.
Judge Dobrila Kacarska said the prosecutors will submit all the evidence to all defendants.
A small crowd gathered in front of the court this morning to greet scores of defendants waiving Macedonian national flag, playing zurla (oboe) and beating drums in support of defendants
President of European Committee of Regions, Karl-Heinz Lambertz, visits Skopje
Deputy Prime Minister for European Affairs Bujar Osmani will host the President of the European Committee of the Regions, Karl-Heinz Lambertz, who embarked on an official visit to North Macedonia as of Tuesday.
Topics for discussion at the Osmani-Lambert meeting will include opportunities for enhancing co-operation through the Joint Consultative Committee between the Republic of North Macedonia and the European Committee of the Regions, as part of the country's efforts to comply with European rules, standards and values ​​at all levels.
In addition to political events related to the country's European integration, the two will discuss topics related to the development of local governments, decentralization, cooperation between central government and local government, as well as exchange of good practices between European regions and cities.
While in Skopje, the CoR president will meet with head of state Stevo Pendarovski, parliament speaker Talat Xhaferi , foreign minister Nikola Dimitrov,minister of local government Goran Milevski, Skopje mayor Petre Shilegov and other dignitaries.
The European Committee of the Regions (CoR) is an EU advisory body composed of locally and regionally elected representatives coming from all 28 Member States. Through the CoR they are able to share their opinion on EU legislation that directly impacts regions and cities.
MPs launch Initiative for single electoral district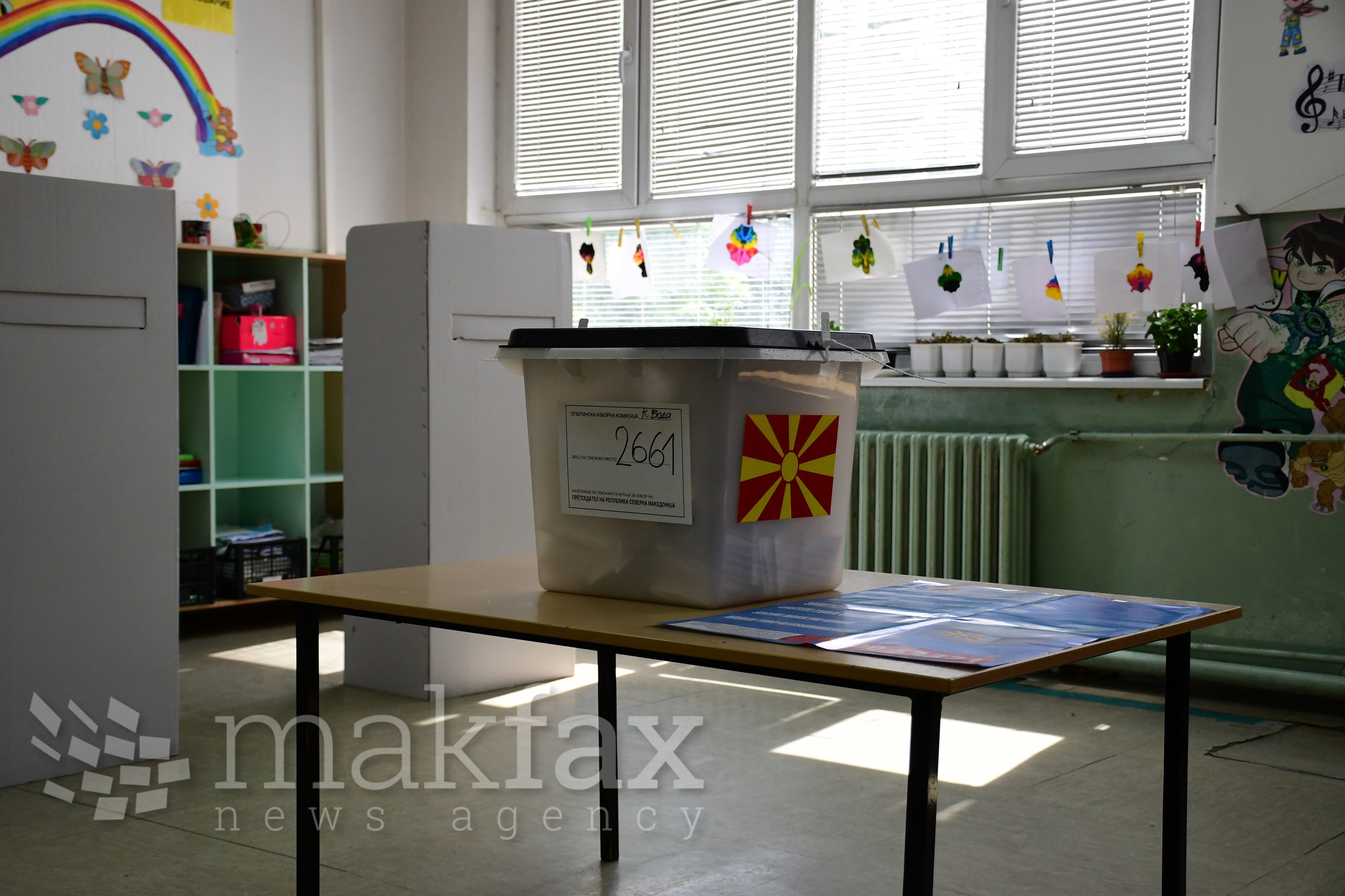 A group of lawmakers in North Macedonia's parliament – 12 MPs, 10 political parties and one independent MP – have set up an Initiative for single constituency.
At a meeting on 11 September, they formed a group of Members of Parliament (MPs) pledging for proportional representation model with one electoral district.
The Initiative opts for party-list proportional representation, an electoral system in which seats are first allocated to parties based on vote share, and then assigned to party-affiliated candidates on the parties' electoral lists.
These MPs seek to be involved in the process of amending the Electoral Code. To this end, they requested a meeting with parliament president Talat Xhaferi as well as with the leaders of three parties in charge of the process – SDSM, VMRO-DPMNE and DUI.
MPs standing behind the single nationwide constituency initiative are Liljana Popovska, Maja Morachanin, Rubin Zemon, Ferid Muhic, Miroslav Jovanovic, Panco Minov, Samka Ibraimoski, Juliana Nikolova, Jusuf Hasani, Rexhep Memedi, Alija Kamberovski and Amdi Bajram.
Tusk to meet Pendarovski, Zaev
President of European Council Donald Tusk will embark on an official visit to Skopje on Tuesday.
Government sources say Tusk is to meet with President Stevo Pendarovski and Prime Minister Zoran Zaev.
A joint press conference is scheduled to begin at 12:15.
Tusk's visit is ahead of an expected decision to set a date for launch of North Macedonia's EU accession talks in October.
Earlier this year, the EU postponed a decision on whether to open accession negotiations with North Macedonia and Albania until later this year. The European Council made the announcement on June 18 following a meeting of European and foreign ministers in Luxembourg.
The conclusions agreed at the gathering said that "in light of the limited time available and the importance of the matter, the Council will revert to the issue with a view to reaching a clear and substantive decision as soon as possible and no later than October 2019."