Dimitrov set for two-day state visit to Romania
Foreign Minister Nikola Dimitrov headed to Romania today for a two-day state visit, May 21-22, upon an invitation of his Romanian counterpart Teodor Melescanu. Besides the meeting with his host, Dimitrov will hold a meeting with Minister Delegate for European Affairs, George Ciamba, and with the Vice-President of Romania's Chamber of Deputies, Carmen-Ileana Mihalcesku.
During his stay in Bucharest, Dimitrov will hold a lecture at the National University of Political Studies & Public Administration on the topic "Political transition in North Macedonia and its membership in NATO and the EU".
The timing of the visit coincides with Romania's EU presidency, therefore, the invitation for the visit of the foreign minister could be interpreted as reaffirmation of Romanian support for North Macedonia's EU accession. Romania was among the first NATO member-states that have ratified North Macedonia's NATO accession protocol, paving the country's way to becoming Alliance's 30th member.
Dimitrov and Melescanu will sign a memorandum on cooperation between the two countries' Ministries of Foreign Affairs in fields spanning European integration.
North Macedonia, Serbia sign memorandum of cooperation to facilitate digitalization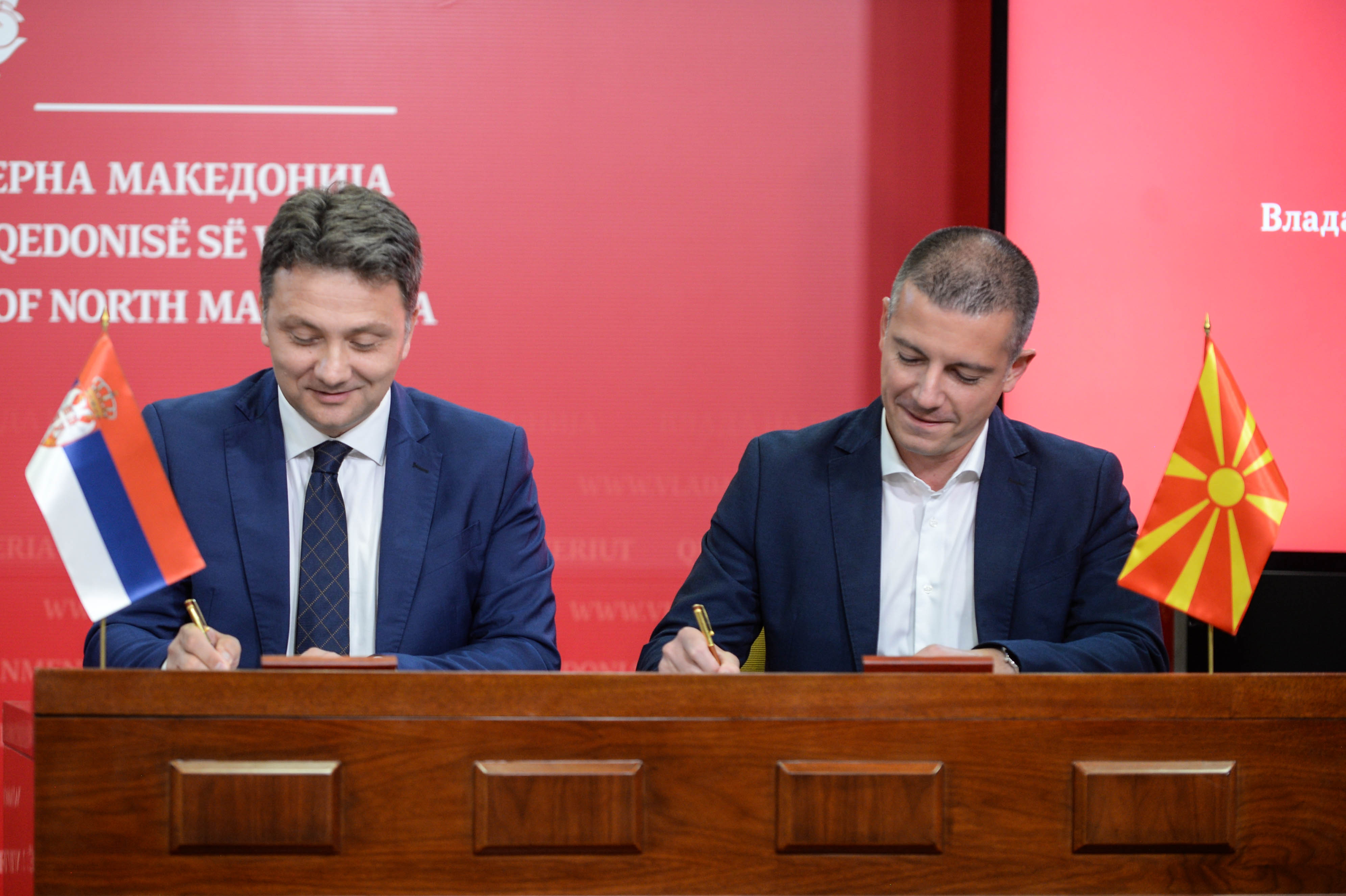 North Macedonia's Ministry of Information Society and Administration and Serbian Government's Office on Information Technologies and Electronic Administration have signed a memorandum of cooperation to promote innovation and drive digital transformation.
Minister of Information Society and Administration, Damja Mancevski underlined the importance of digital transformation in improving the every day's life of the citizens, by use of simple tools to access the services needed.
"The Government is committed to transparency, improving efficiency in public service delivery, accountability in the work of institutions. Therefore, we decided to change and upgrade the wib-sites of the Government and all Ministries. That's how we put in motion our pledges set out in the Public Administration Reform Strategy, in an effort to secure accessibility of all institutions," Mancevski said.
Serbia's Jovanovic said the Memorandum of Cooperation aims to facilitate digital transformation. The Memo is a result of good cooperation between the Prime Ministers of Serbia and North Macedonia, Ana Brnbic and Zoran Zaev. Furthermore, it reflects the visible results of Serbian Government in terms of digitalization of public administration and launch of 'Serbia digitalizes' project.
SDSM: Mickoski evades party leader meeting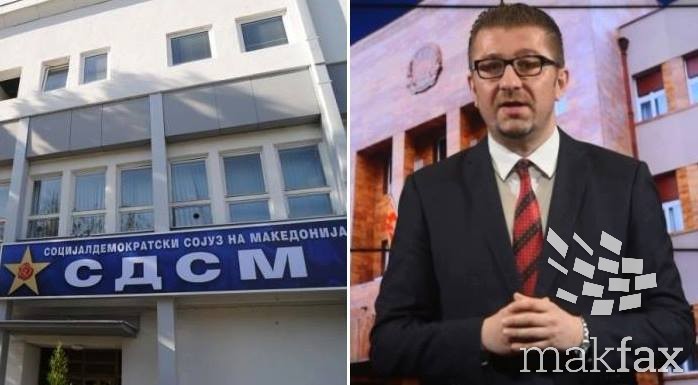 The ruling Social Democrats blamed the leader of the opposition VMRO-DPMNE party of trying to block reform drive and hurt the country. "Hristijan Mickoski is running away from party leader meeting," the SDSM said on Friday.
"He objects the census, yet he doesn't want to sit at the table and talk. Mickoski wants the country's population to remain officially uncounted for early two decades. The country does not keep track of its population for 18 years. He follows in the footsteps of VMRO-DPMNE's criminal wing. Mickoski is against justice. He is against rule of law and non-selective justice. He remains adamantly opposed to the 'equality before the law' principle. Mickoski is running away from talks on public prosecution law," the Social Democrats said in a statement.
The ruling party claims Mickoski is allegedly making a push for snap election, but actually, he doesn't want to talk about electoral code, because he knows he will be defeated.
"SDSM will not allow destructions. SDSM stands firm against any attempt to hinder the progress and reform drive. Any attempt to harbor Nikola Gruevski will fail, any attempt to cover for Gruevski's wrongdoing will fail," the ruling party said.
North Macedonia, South Korea establish diplomatic ties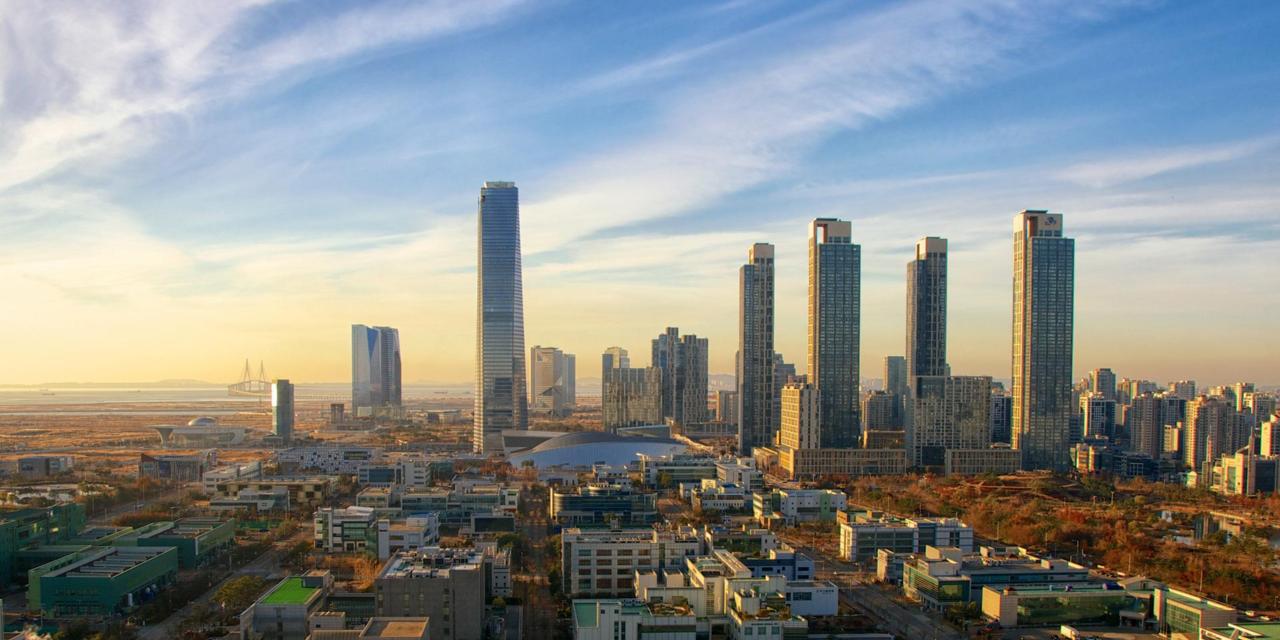 South Korea has formally established diplomatic relations with North Macedonia, Yonhap news agency quotes the Seoul-based foreign ministry as saying on Thursday.
Ambassador to the United Nations Cho Tae-yul signed the joint communique with Sanja Zografska Krsteska, North Macedonia's charge d'affaires at the U.N. on Thursday, the ministry said.
North Macedonia is the 191st country to have established formal ties with South Korea.