Dimitrov set for two-day state visit to Romania
Foreign Minister Nikola Dimitrov headed to Romania today for a two-day state visit, May 21-22, upon an invitation of his Romanian counterpart Teodor Melescanu. Besides the meeting with his host, Dimitrov will hold a meeting with Minister Delegate for European Affairs, George Ciamba, and with the Vice-President of Romania's Chamber of Deputies, Carmen-Ileana Mihalcesku.
During his stay in Bucharest, Dimitrov will hold a lecture at the National University of Political Studies & Public Administration on the topic "Political transition in North Macedonia and its membership in NATO and the EU".
The timing of the visit coincides with Romania's EU presidency, therefore, the invitation for the visit of the foreign minister could be interpreted as reaffirmation of Romanian support for North Macedonia's EU accession. Romania was among the first NATO member-states that have ratified North Macedonia's NATO accession protocol, paving the country's way to becoming Alliance's 30th member.
Dimitrov and Melescanu will sign a memorandum on cooperation between the two countries' Ministries of Foreign Affairs in fields spanning European integration.
'Transporter', 'Traektorija' trials delayed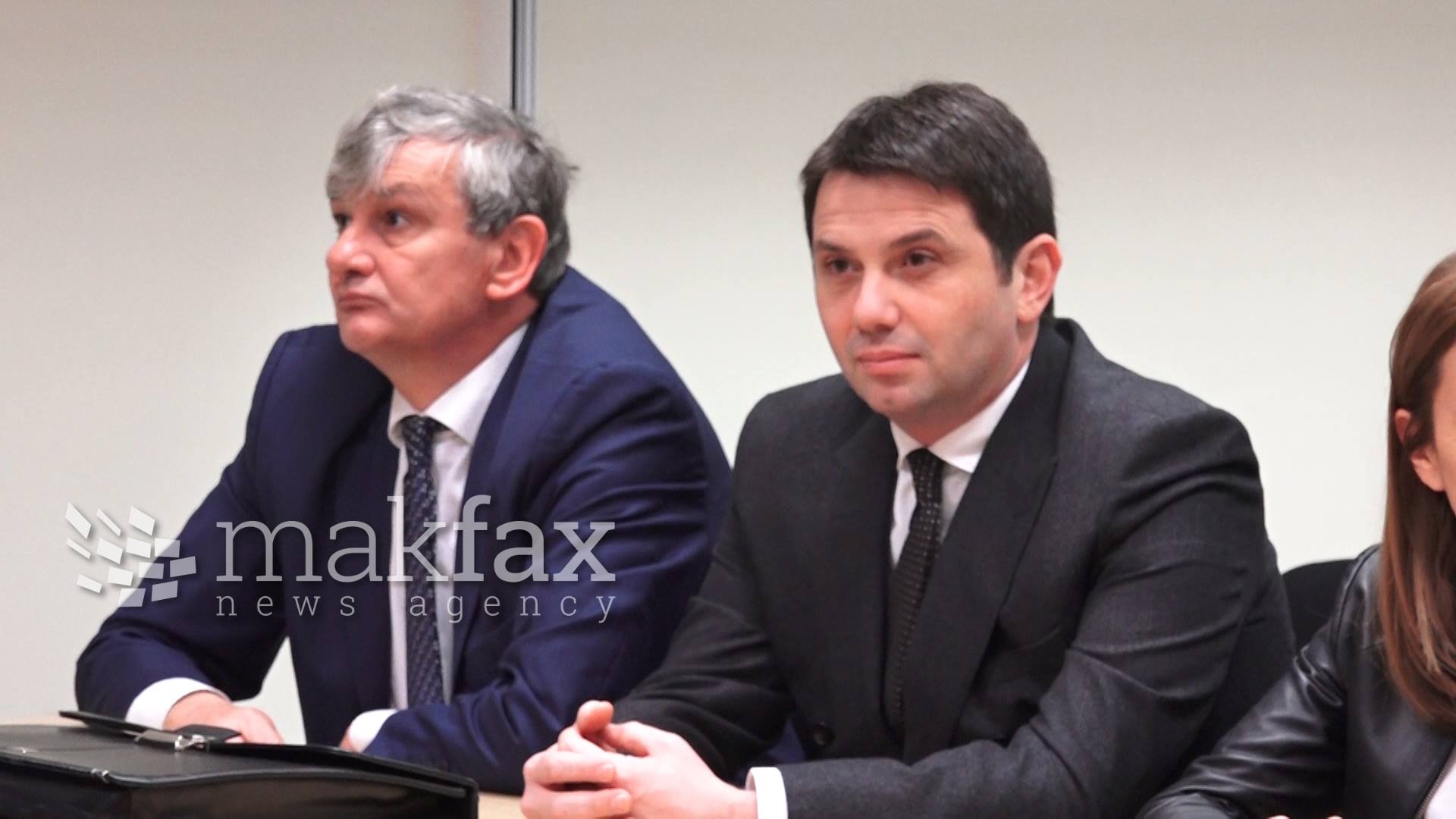 Trials in two separate cases, "Transporter" and "Traektorija", both launched by the Special Prosecutor's office (SJO) have been delayed upon request of the Public Prosecution's Office and the Special Prosecutor's Office.
"Traektorija" (Trajectory) case: the SJO suspects four people (former government officials including the former prime minister) of misusing office in connection with a 570-million-euro worth of contract for construction of motorway. The alleged wrongdoing took place in the second half of 2012 and 2013. Former prime minister Nikola Gruevski, former deputy prime minister Vladimir Peshevski, former minister of transport & communications Mile Janakieski, and former director of national roads agency Ljupco Georgievski. They are believed to have inflicted EUR 155 million damage to the public budget.
In the Trajectory case, the fugitive ex-prime minister, Nikola Gruevski, is accused of accepting a 20-million-euro bribe from Chinese firms to grant them motorways construction concessions. Gruevski is believed to have awarded the construction of two highway sections to Chinese firms without a tender. The estimated value of works carried out on the western Kicevo-Ohrid highway and the eastern Miladinovci-Stip motorway was set at 570 million euros.
"Transporter" case: former mayor of Bitola Vladimitr Taleski together with 20 people have been accused of abuse of office in connection with transport of elementary and high-school students in Bitola, resulting in embezzlement of approximately 360.000 euros.
Last Friday, hearings in three cases were delayed due to transfer of cases from SJO to Public prosecutor's Office. A SJO prosecutor hinted at the possibility for further delays of hearings pending formal decision on the jurisdiction.
Grubi kicks off 10-day US visit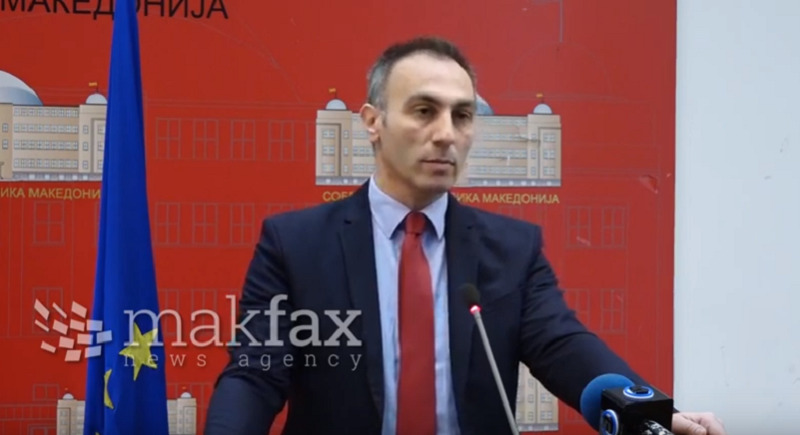 The Head of the Parliamentary Board for European Affairs, Artan Grubi, on Monday began his trip to the United States, scheduled for completion on September 26.
In the course of the visit, co-organized by the Republican Institute (IRI) and the Department of State, Grubi will attend a forum on improving transparency of the fight against corruption.
Grubi is scheduled to hold separate meetings with congressmen and representatives of the US Government to discuss the US support to North Macedonia's integration into the Euro-Atlantic community, political events, the ongoing judicial reforms, and the fight against corruption.
VMRO-DPMNE: Zaev's goal is to duplicate Katica Janeva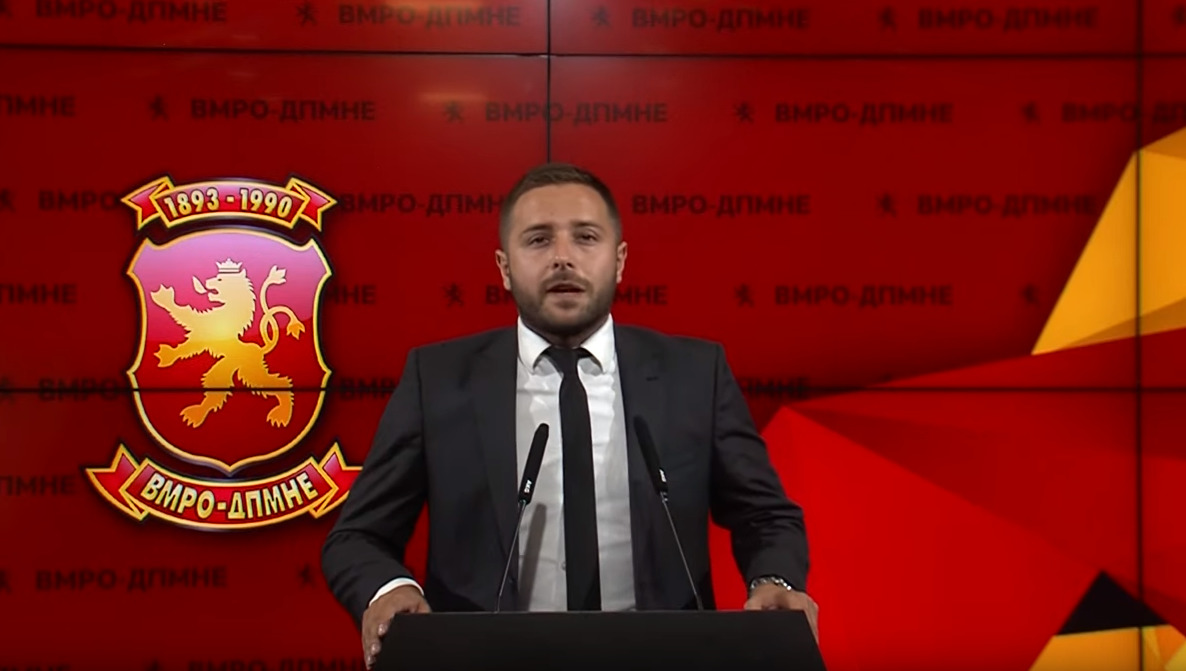 The opposition VMRO-DPMNE party blamed the government of failing to uphold the principles of the rule of law, tackle organized crime and corruption.
"The rule of law and the legal system are being undermined in an apparent attempt by Zoran Zaev to create a copycat of Katica Janeva to proceed with persecution of political opponents, VMRO-DPMNE's spokesman Dimce Arsevski told a press conference.
"Hasty and experimental solutions, ordered by Zaev, might trigger chaos and bargaining instead of law and order. Order cannot come out of chaos," Arsevski said.
"There is no clause in the existing law envisaging random transfer of cases to the Public Prosecutor's Office, even less so when the former authority holder – special prosecutor Katica Janeva – is remanded in custody. Furthermore, Janeva decided to hand over the authority to another important institution while in jail. And the formal go-ahead with transferring the cases emerged in suspicious half-typed, half handwritten letters, with no stamp, and with uncertified signature."
"It is not the right way to transfer powers. We are not talking about transfer of a planted garden, but about transferring the cases," Arsevsjki said.