Dimitrov sets off on trip to Berlin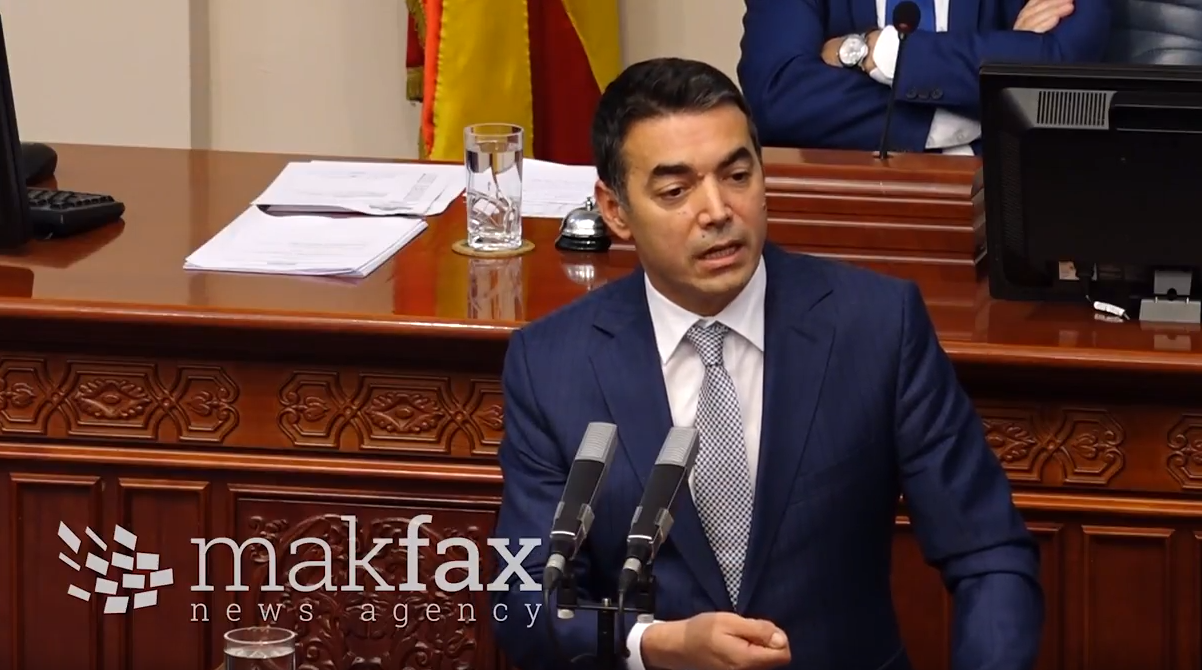 Foreign Minister Nikola Dimitrov headed to Berlin for a two-day official visit Monday.
While in German Bundestag, Dimitrov will take part in panel discussion Western Balkan after Name Dispute Resolution: Achievements, Challenges and Perspectives, organized by parliamentary groups of the Greens and of German section of the Union of European Federalists (EEF), comprised of four political parties – CDU / CSU, Social Democrats, Greens and Liberals.
Dimitrov is expected to present North Macedonia's progress and preparedness for EU accession negotiations.
He is scheduled to meet with German Foreign Ministry officials and government representatives.
North Macedonia, Bulgaria to boost defense cooperation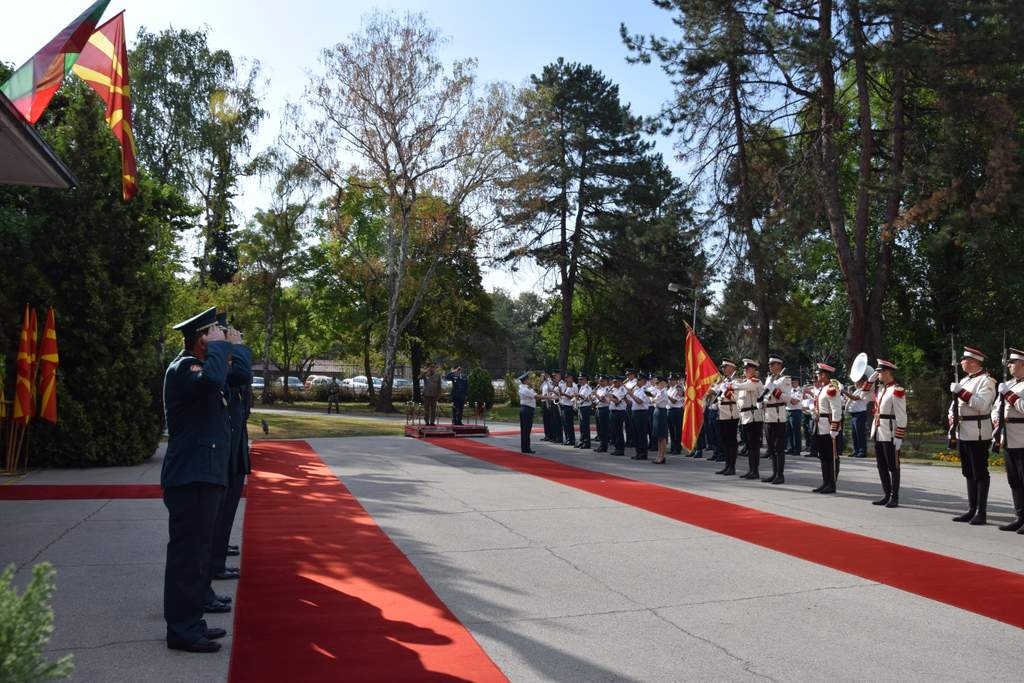 A delegation of Bulgaria's Armed forces, led by Army Chief of Staff, General Andrei Botev, kicked off a three-day official visit to North Macedonia Friday, with first stops in the Ministry of Defense and the Army General Staff headquarters.
Bulgaria's defense chief held a meeting with his Macedonian counterpart, Lieutenant General Vasko Gjurcinovski, and with Defense Minister Radmila Sekerinska.
Gen. Botev and Minister Sekerinska discussed modalities to deepen the cooperation in medical force training, logistics, communications, public relations, and pilot training.
Sekerinska conveyed gratitude to Bulgarian defense chief on his country's prompt ratification of North Macedonia's NATO accession protocol.
She hailed the successful realization of Decisive Strike military exercise in Krivolak, N. Macedonia, noting that such drills strengthen interoperability between armies, setting an excellent example of regional and interstate co-operation.
Gjurcinovski and Botev discussed the military cooperation, in particular the joint training of military police units and special units, including joint training exercises.
Three-language plaque affixed to "Warrior on a Horse" statue destroyed overnight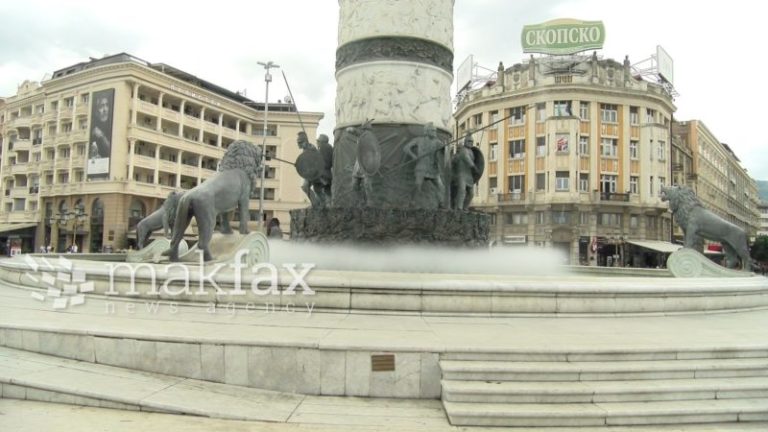 The new three-language plate that has been attached to the "Warrior on a Horse" statue in downtown Skopje was destroyed last night, just hours after it was affixed to the monument.
On Thursday afternoon the statue embarked with a cooper plate accompanying it giving a description of the giant warrior: "Alexander the Great belongs to the ancient Hellenic history and world cultural heritage".
The incident had reportedly happened on Thursday evening.
The plaque, giving a description in Macedonian, Albanian and English, reads "In honor of Alexander the Great, a historical figure belonging to ancient Hellenic history and civilization and to the world cultural and historical heritage. Here he is presented as warrior on a horse. "
Setting a new plaque was an obligation in line with the Prespa Agreement, which put an end to perennial dispute between Greece and the renamed North Macedonia.
New plaque were attached yesterday to three monuments – Warrior on a Horse, Olympia, and Philip II. They plaques were affixed to or below the fence of marble fountains surrounding the monuments.
The giant statue bearing an uncanny resemblance to the warrior king Alexander the Great – although, officially, no one called it that thus far – was erected in the heart of Skopje in 2011. Seated upon his favourite steed, the classical hero surveys the capital from the vantage point of Plostad Makedonija, Skopje's central square. At 22 metres, or eight storeys high, the statue dwarfs its surroundings.
Janeva to appear before chief prosecutor Ruskovska on Tuesday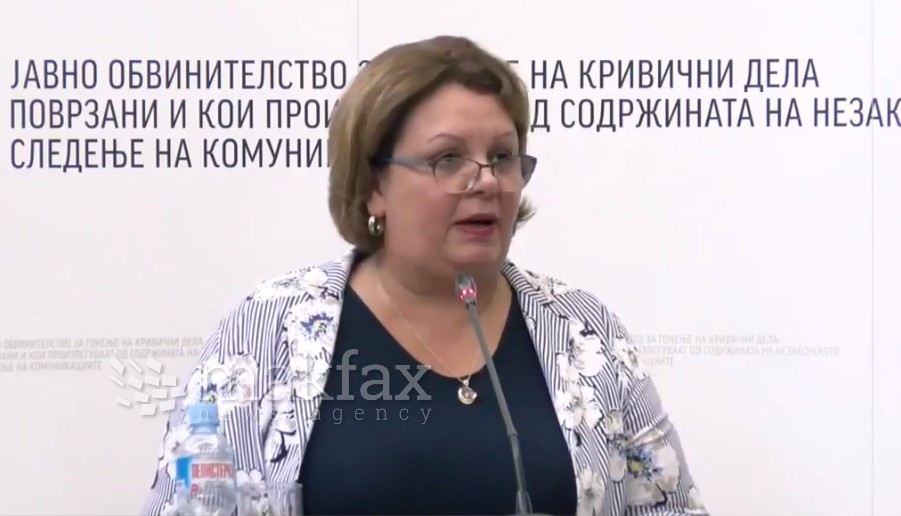 Special prosecutor Katica Janeva, the outgoing head of the Special Prosecutor's Office (SJO), has been summoned to testify before chief prosecutor Vilma Ruskovska at the Public Attorney's Office in connection with 'Extortion' case.
Janeva will appear before Ruskovska next Tuesday to tell what is her role in the case.
The questioning comes a month after the launch of investigation into extortion racket that rocked the country. Bojan Jovanovski also known as Boki 13 and Zoran Milevski alias Zoki KIcheec are accused of running extortion racket. Jovanovski and Milevski have been arrested for allegedly seeking a bribe in return for special prosecutors dropping a case.
The two are believed to have conspired with a third party to convince business owner Orce Kamcev pay bribe. Kamcev had been told that prosecutors would drop charges against him in return for kickbacks. The two allegedly approached Kamcev and demanded that he pays an amount and he will be cleared of charges.
At the start of the probe, Ruskovska hinted at the possibility for a broadband, extended investigation into the case..