Divo Naselje convicts curse at judges, flaunt their contempt for Skopje court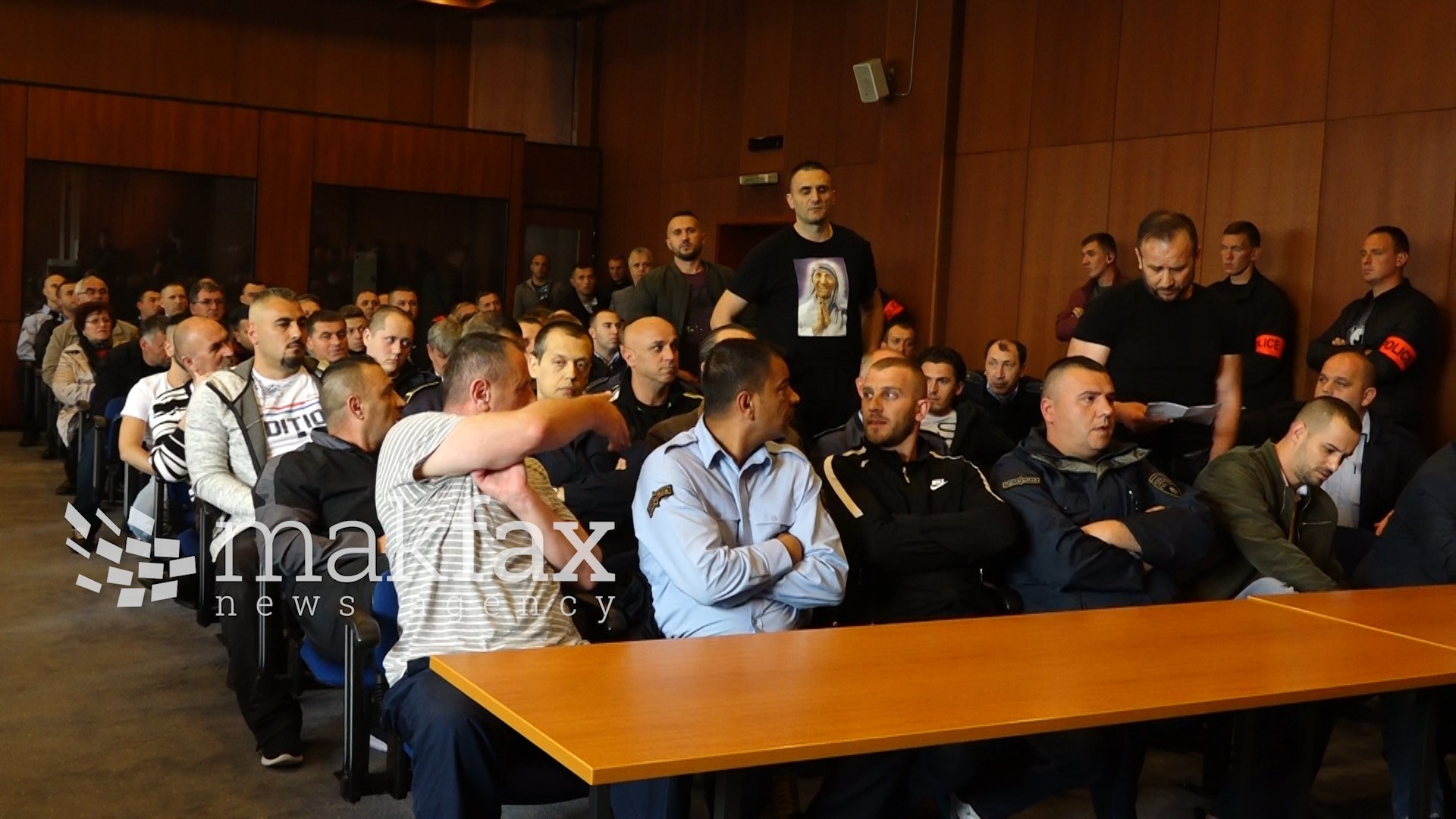 Tension mounted at Skopje Court of Appeals on Thursday, when the court is due to consider whether the sentences for 33 people – all sentenced to jail over their role in a deadly 2015 terrorist act in the Kumanovo area, Divo Naselje – should be overturned.
At the start of the session, the convicts in Divo Naselje case requested an international investigation. The convicts, whose lengthy sentences are being challenged by defense team, have reportedly shown off their disdain for the court. Today, they flaunted their contempt of Skopje court by cursing the Trial Chamber judges.
The convicts showed up in courtroom today, as appellate court reviews the sentences for scores of people convicted on terrorism-related charges.
They cursed at the Trial Chamber, chaired by judge Cvetanka Peric,
"We don't recognize this court. This is Albania. The lawyers representing us have no right to speak on our behalf. We have been listening for four years, now you listen to us," Genc Sevaj, one of the Divo Naselje convicts told the court.
The convicts said the trial was orchestrated by the Gruevski-Ahmeti coalition, and asked the court to subpoena former prime minister Nikola Gruevski, former secret police chief Saso MIjlakov, DUI leader Ali Ahmeti, former president Gjorgje Ivanov, Stojanco Angelov, Musa Xhaferi, Sadula Duraki and other DUI's dignitaries to testify in court.
In 2017, Skopje District Court sentenced seven men to life in prison, 13 were sentenced to 40 years each, six were sentenced to 20 years each, one was sentenced to 18 years, two – 14 years each, two others were sentenced to 13 years each, whilst four were acquitted of charges due to lack of evidence. Sixteen have been permanently banished from the country.
The deadly shooting spree that took place on 9-10 May 2015 left eight members of Macedonian special police units dead. As many as 37 police officers were injured in the two-day shootout in Kumanovo's outskirts four years ago.
Zaev: We can discuss snap polls, but first, we need to talk about electoral code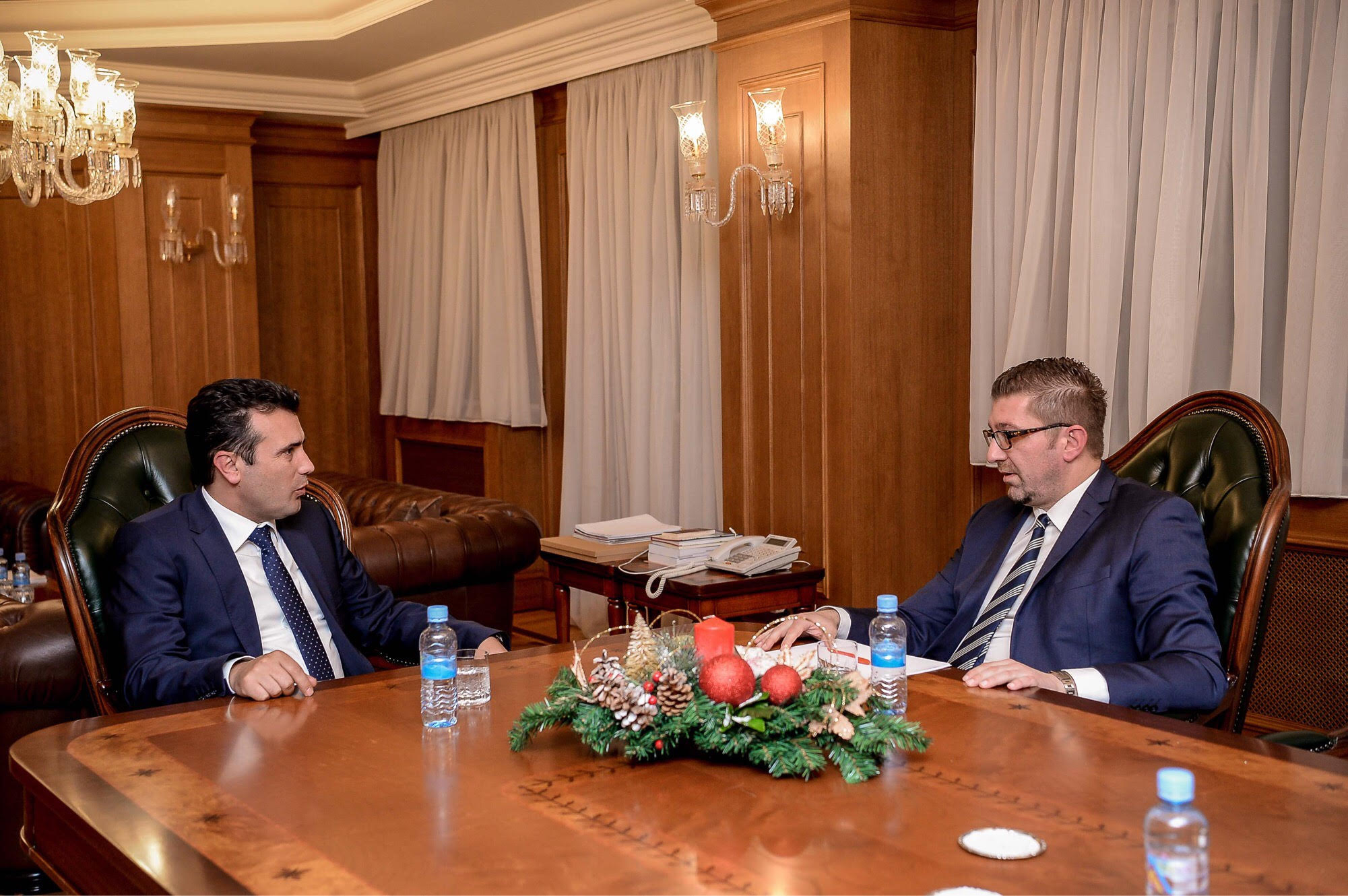 Prime Minister Zoran Zaev, in a comment on the forthcoming encounter of main political parties' leaders, said he will give it another try to convince VMRO-DPMNE leader Hristijan Mickoksi attend.
"We don't have to reach a deal, but certainly we need to sit and talk. We can talk about early elections, but first, we need to talk about electoral role.
His remarks come a day after Mickoski made it clear that he won't attend the meeting of party leaders unless snap polls are on the agenda.
Zijadin Sela of the Alliance for Albanians and Ali Ahmeti of DUI have confirmed their attendance at the meeting, slated for Friday.
CEOs of MEPSO, ELEM sacked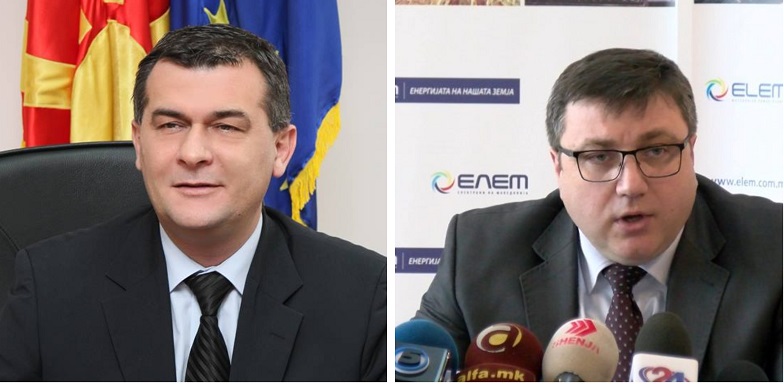 Prime Minister Zoran Zaev announced dismissals of dozens directors of state enterprises and members of managerial boards.
Among the outgoing chief executive officers (CEOs) are Sasho Vasilevski of MEPSO, and Dragan Minovski of ELEM.
Zaev will propose dismissal of Gajur Kadriu, director of the national road agency 'Makedonija Pat'; Zlate Memedevic, director of Healthcare Center; three members of MEPSO Managerial Board: Magdalena Cizbanovska, Nenad Krstevski and Tomi Bozinovski; Valjon Bela – economic director of Gynecology Clinic; Kiril Petrov, director of State Archive; and Qamil Ibraimi, director of Drug Administration.
Dozen of other directors of state enterprises and public healthcare facilities, including the head of counterintelligence and security directorate, Goran Nikolovski, and his deputy Arif Asani, are facing dismissal.
Insufficient transparency, disrespect for Government's procedures, scandals… are among the reasons for layoffs.
Mickoski says Katica Janeva should be held on remand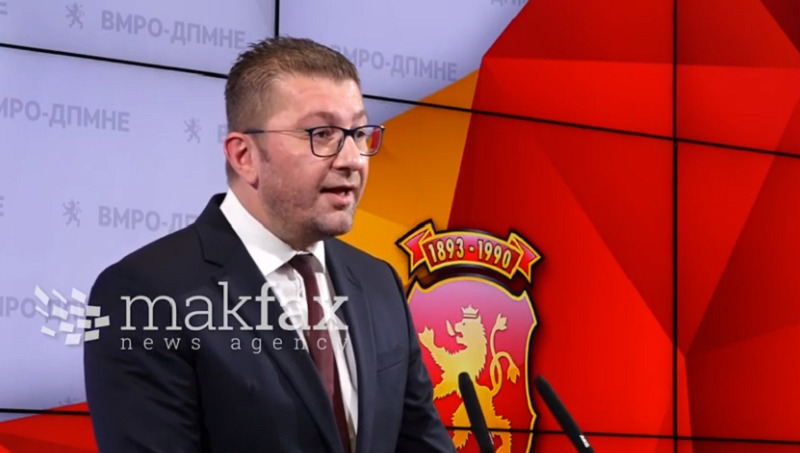 Commenting Tuesday's apprehensions of suspects in bribery, extortion probe, opposition VMRO-DPMNE leader Hristijan Mickoski claims a financially- and politically-motivated abuse of a media [1TV].
He described the arrests as theatre, an orchestrated attempt to rescue the real criminals. "The entire imbroglio is to harbor Katica Janeva. The country's top officials are behind this scandal," Mickoski said.
He called for pretrial detention of special prosecutor Janeva.
"The flawed SJO is already a history, job done. Now, Katica Janeva must be held on remand. And not only Janeva, but also all involved, must be remanded in police custody. Janeva is still the head of SJO, she can influence witnesses or flee the country," VMRO-DPMNE leader said.