Government endorses 2019 budget adjustment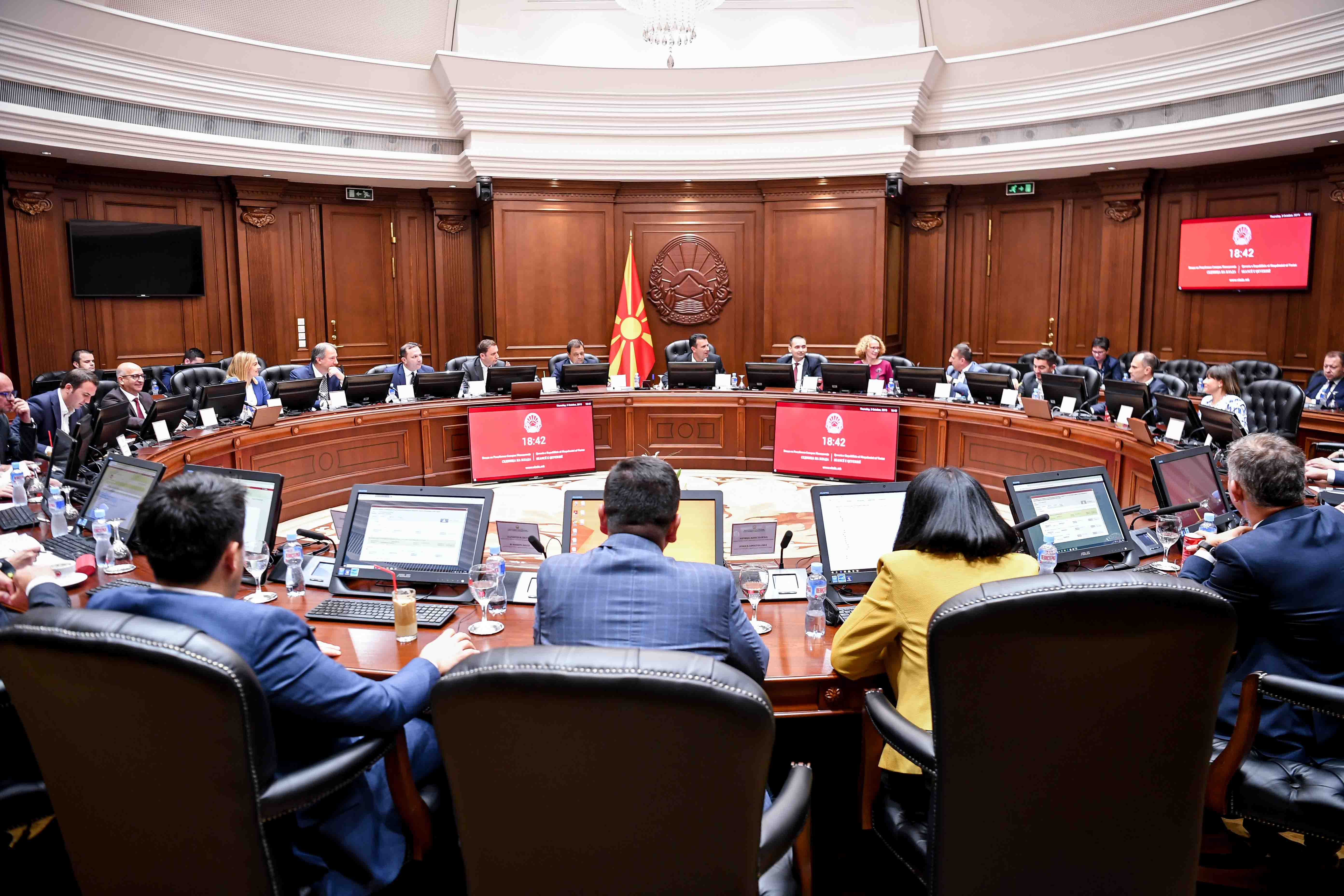 The government has approved the 2019 budget adjustment before submitting it to the parliament for approval.
"The amended draft mainly covers reallocation among already-determined spending within the initial projections. The proposed adjustment provide funds for smooth functioning of the newly established National Security Agency in the amount of 99 million denars," the government said.
"Additional funds in the amount of 560 million denars will be allocated as direct support to agriculture and for tackling African swine fever disease. Furthermore, funds will be set aside for Lake Ohrid collector support system to support the central and local government's efforts to meet the recommendations of the UNESCO."
Funds for repayment of part of the Value Added Tax (VAT) in the amount of Denar 300 million are also envisaged.
Fajon: France is playing dirty political game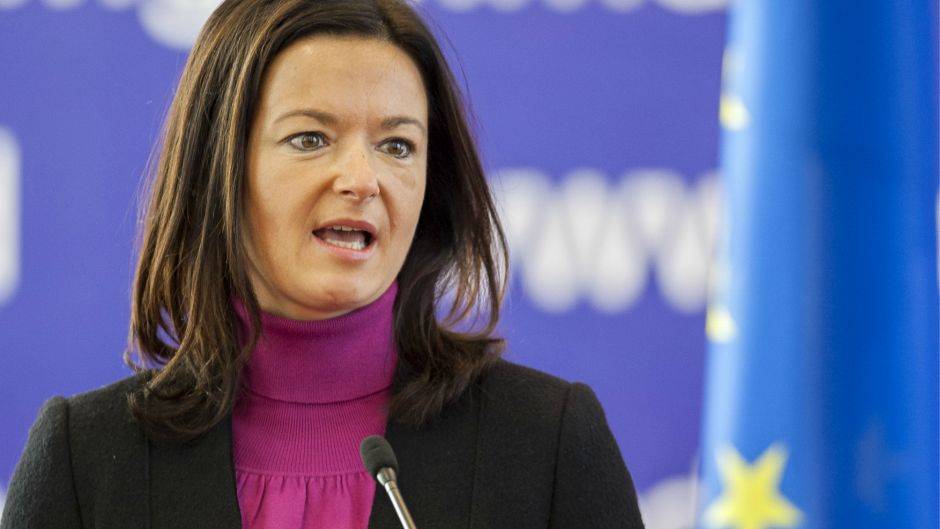 MEP Tanja Fajon on Friday blamed France of playing dirty political game when it comes to the EU enlargement process
"North Macedonia and Albania did not receive their green light to open talks with EU yesterday, and Europe remains strong ally. Union's credibility has been shattered," Fajon wrote on Twitter.
"France is playing a dirty political game and I fear we will pay the price. This is unacceptable," she tweeted.
Slovenian MEP and Rapporteur for Kosovo in the European Parliament, says she is very disappointed that the European Council has missed another opportunity to show that enlargement matters and that EU keeps its promises.
"France is still holding the European Union to ransom. France continues to undermine the EU interest in the Balkan region," Fajon says on Twitter.
Optimism fading ahead of long-awaited decision on EU entry talks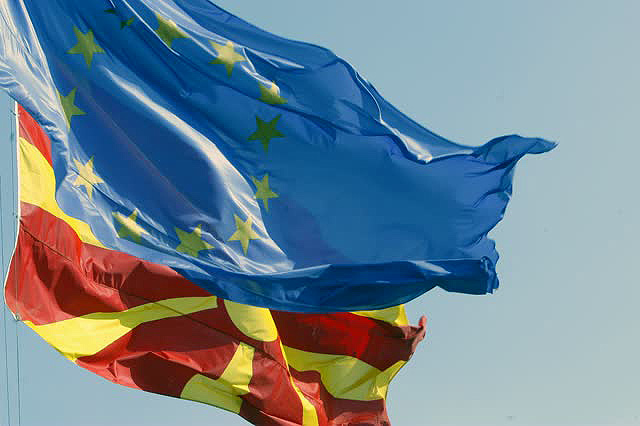 It seems there is no breakthrough emerging from the last-ditch effort to reach a deal on EU enlargement at Friday's session of the European Council, the last hope for North Macedonia to get a date to start EU membership talks.
Optimism faded on Friday that the EU will set a date for accession talks with Albania and North Macedonia though a slim chance remained that the European Council would take a positive decision eventually.
The EU leaders suspended discussions early this morning with no sign of breakthrough in trying to strike a deal to start negotiations with Albania and North Macedonia, and with no signal indicating that French President Emmanuel Macron might soften hardline on accession talks.
Finland's Prime Minister Antti Rinne, whose country holds the rotating EU presidency, said no deal has been reached thus far.
The two Balkan hopefuls were expecting to get the go-ahead to start membership talks during the two-day EU summit.
According to news reports, EU leaders struggled past midnight in a tense debate over the two small Balkan nations, but ultimately were unable to reach agreement even on a bland statement offering encouragement and postponing a formal decision.
French President Emmanuel Macron had reportedly strongly opposed moving forward with accession talks and ultimately prevailed over other leaders, including European Council President Donald Tusk and German Chancellor Angela Merkel, who were in favor.
Macron had reportedly refused to allow any country join the bloc until enlargement procedures improve, whilst Netherlands remained steadfastly opposed to Albania's EU bid.
EP rapporteur Fajon: It's such a shame, Macron wake up!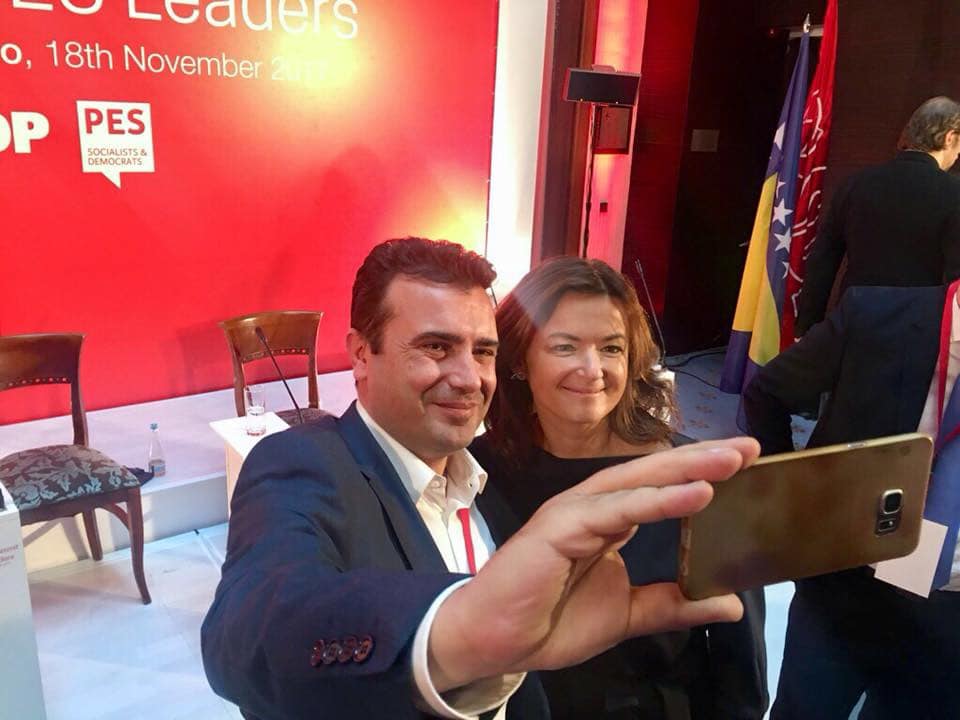 Tanja Fajon, Slovenian lawmaker and Rapporteur for Kosovo at the European Parliament, on Thursday slammed France's adamant opposition to opening of EU accession talks with North Macedonia and Albania, urging the French president to wake up and EU to deliver on its promise.
"It's such a shame. Emmanuel Macron, wake up! It's time for EU to show political maturity and responsibility! These leaders have done their part of the work! Now it's the Council of the European Union turn to fulfil its part and finally agree to open the accession talks with North Macedonia and Albania," Fajon wrote on Facebook page.
The rapporteur for Kosovo at the European Parliament posted alongside photos of her together with North Macedonia's Prime Minister Zoran Zaev and Foreign Affairs Minister Nikola Dimitrov.
Earlier this week, the EU foreign ministers failed to agree on setting a date for opening the accession talks with the two Balkan hopefuls.