It's easy to say what's good or bad when you're 800 kilometers away, Jankuloska tells Gruevski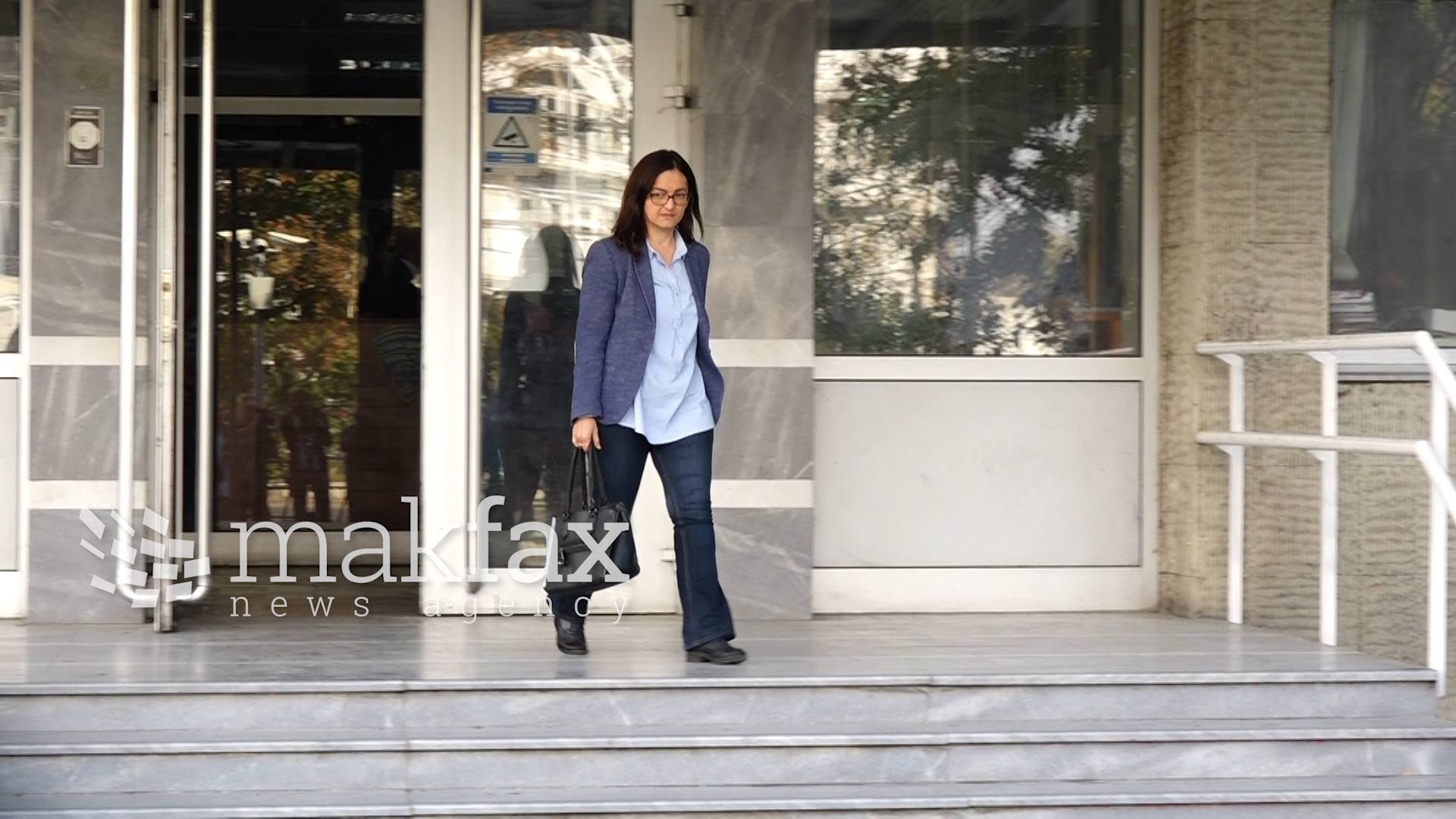 Former minister of interior Gordana Jankuloska responded to fugitive ex-prime minister Nikola Gruevski's statement on his Facebook page. It's easy to advocate what's good or bad when you're far away from problems, she tells Gruevski, who fled to Hungary escaping jail sentence in his own country.
"When you are far away from the problems, 800 kilometers away from Macedonia, it is easy to post on social media and say what is easy or difficult, pardoning yourself for all problematic decisions that someone else is always responsible for and ignoring the reality – what is happening to Macedonia today – among other things, is because of a number of missed opportunities in the past," Jankuloska wrote on her Facebook page.
Earlier, the fugitive former prime minister who has been granted political asylum in Hungary, wrote on Facebook that Thursday night was the last chance for members of parliament to change their mind ahead of key vote to change the Constitution.
Macedonia's lawmakers gather from Wednesday, January 9, to vote on changing their country's name to settle a decades-long dispute with Greece and open the way to NATO and EU membership.
But the switch to "the Republic of North Macedonia", as agreed under the Prespa accord is an uphill task involving four constitutional amendments and the support of two thirds of the 120-member parliament. If the change does go through, Athens has promised to lift its veto on Macedonia's attempts to join NATO and the European Union.
©Makfax.com.mk - By downloading content from this website you accept it's Privacy Policy.

Zaev: Who are we to talk about naming prosecutors?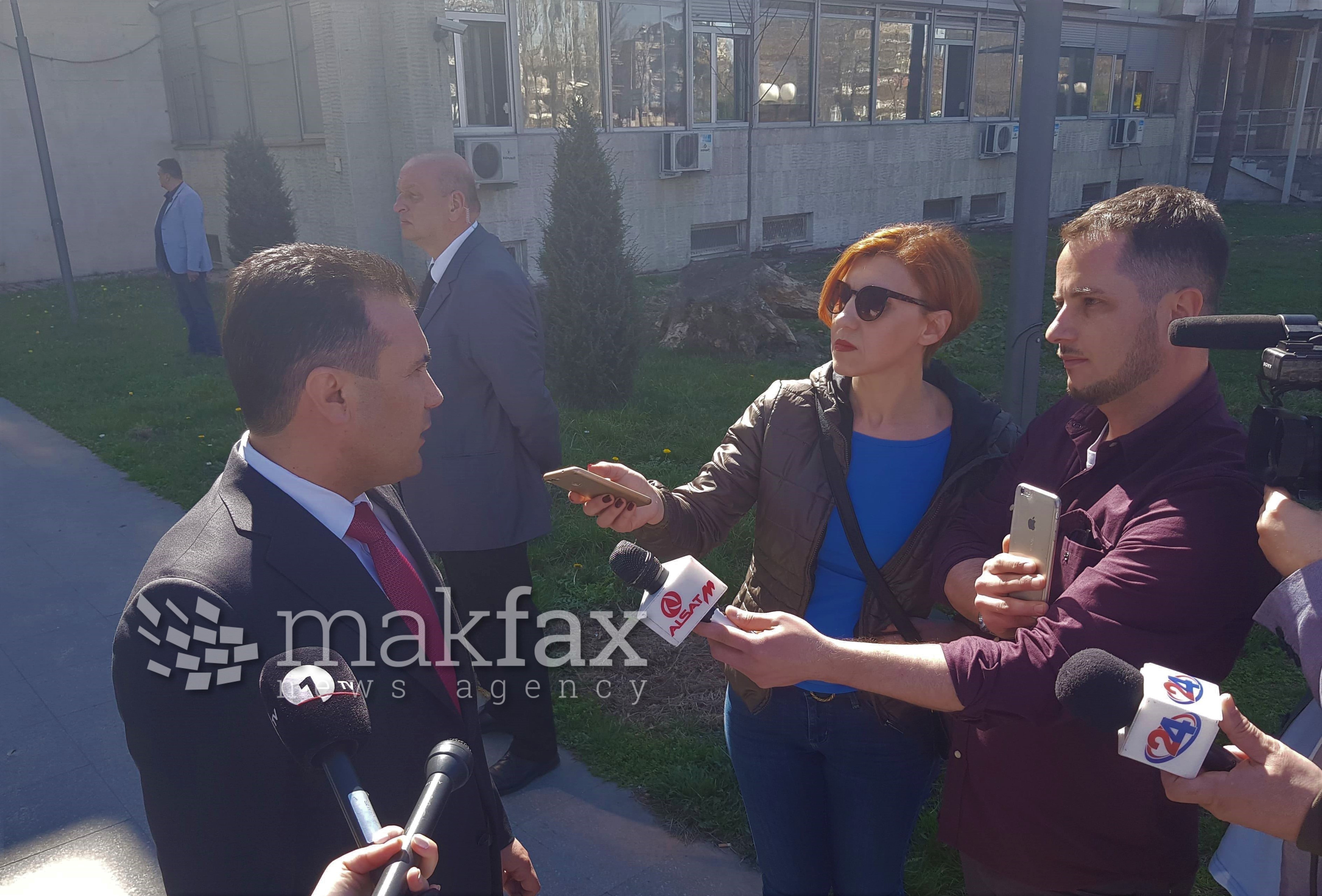 "Who am I and who is Mickoski to tell which prosecutors should be appointed as district attorneys. In Macedonia there is a Council of Public Prosecutors, and this is a decision-making panel when it comes to election of attorneys," Prime Minister Zoran Zaev said on Monday when asked by a reporter to tell if political parties are empowered to discuss about election of prosecutors.
He stressed that the purpose of the talks with the opposition bloc relating the public prosecution bill is to ensure that the future of the special public prosecutor's office is not a bargaining for criminal activities. VMRO-DPMNE leader Hristijan Mickoski's position is that he dislikes Katica Janeva and the current team of the Special Prosecutor's Office (SJO).
"If the opposition MPs decide not to vote for the new law, which has to be adopted by two-thirds majority vote, the existing law will remain in effect, Zaev said.
Dimitrov: We need EU's power of transformation to create stable and prosperous Balkan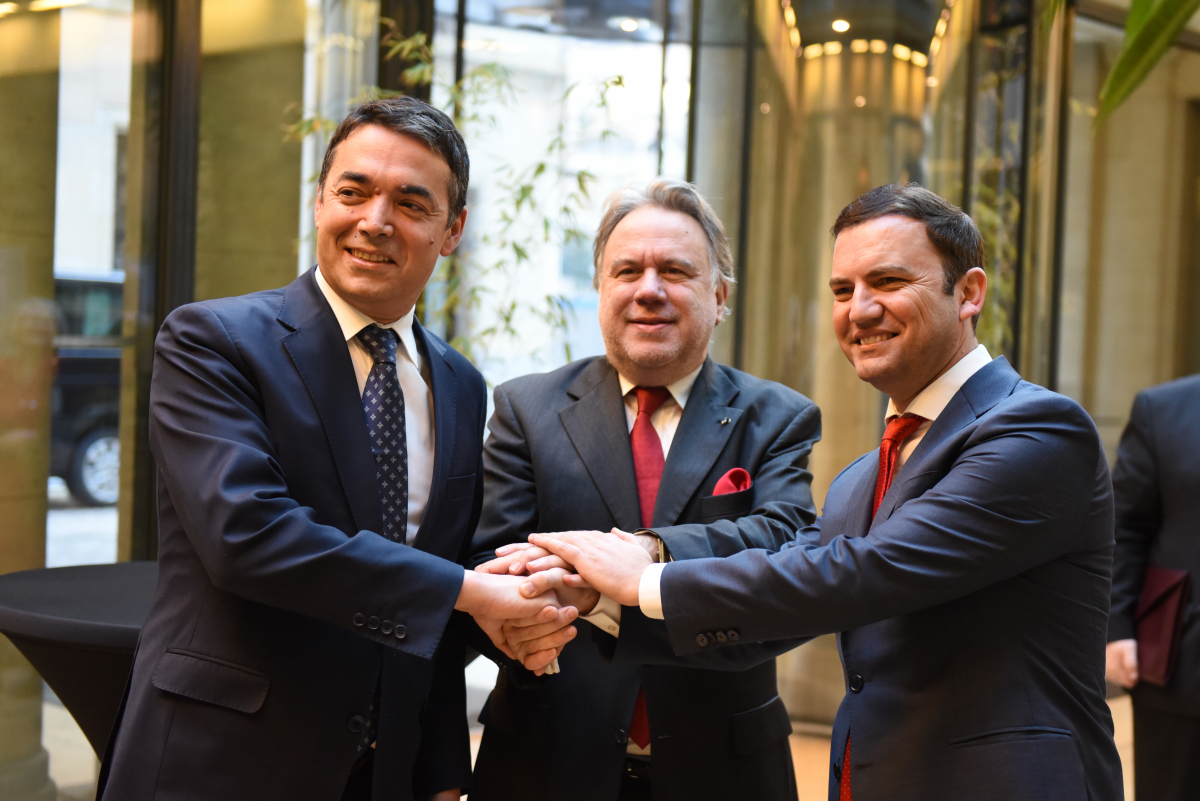 Minister of Foreign Affairs, Nikola Dimitrov, and Deputy Prime Minister for European Affairs, Bujar Osmani, headed to Brussels Monday to attend a working breakfast hosted by Foreign Ministers of Greece and Romania, Giorgos Katrougalos and Teodor Melescanu.
According to statement released by Greek foreign ministry, Katrougalos together with his Romanian counterpart Melescanu on Monday will host a working breakfast for the Friends of North Macedonia, with Nikola Dimitrov and Bujar Osmani as invited guests. Topics for discussion include the progress of North Macedonia's accession to the EU, with an emphasis on the implementation of comprehensive reform agenda as well as the implementation of obligations arising out of Prespa Agreement.
The press office of North Macedonia's government said Dimitrov briefed his counterparts about the current achievement in terms of Euro-Atlantic integration process, the implementation of Prespa agreement and the country's expectations for launch of EU accession negotiations in June this year.
"Europe has changed in the past decade. Europe is constantly changing, thus turning into a driving force that we need to follow. But, our interests remain unchanged – we need the European Union's transformation power to create European, stable and prosperous Balkan region," Dimitrov said.
The working breakfast took place just hours before the meeting of the EU Foreign Affairs Council, to be held later on Monday, March 18. Discussions among the EU foreign ministers will revolve around current international developments, in particular the situation in Yemen. The EU-Moldova relations will also be discussed, following the recent parliamentary elections there.
Emphasis will also be placed on EU-China relations, with a purpose of preparing related talks within the European Council, to be held on 21-22 March. The Ministers will exchange views with their Chinese counterpart, Wang Yi, on issues of international interest which will concern the upcoming 21st EU-China Summit Meeting (Brussels, 9 April).
Siljanovka: Act now to prevent environmental catastrophe in Ohrid and Struga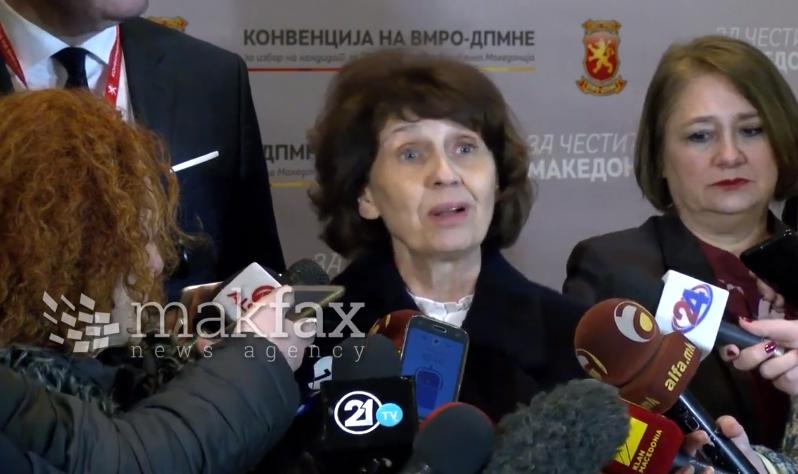 Presidential candidate of the opposition bloc, Gordana Siljanovska-Davkova, called for action to address the environment-related issues in the lake-cities of Ohrid and Struga.
"Macedonia, it's time to thwart an environmental catastrophe unfolding in Ohrid and Struga," Siljanovska-Davkova said when he met locals in the municipalities of Vevcani and Struga on Sunday.
While in Struga, she stressed that "lawlessness rules instead of rule of law amidst a natural beauty, from Lagadin to the Struga coast".
"If we love Macedonia we will safeguard with a law. Macedonia, it's high time that we prevent this environmental disaster in Ohrid and Struga. The local governments and the Government have been turning a deaf ear to the pleas of the citizens. They ignore the recommendations of environmentalist NGOs. Lay and justice versus profit and clientelism," Siljanovska-Davkova said.
The presidential hopeful made it clear that she has always been fighting and will continue to fight to preserve the Macedonian identity and name on the basis of rule of law for all citizens.