Just a day ahead of party leaders meeting, Zaev says 'first we need to discuss Electoral Code'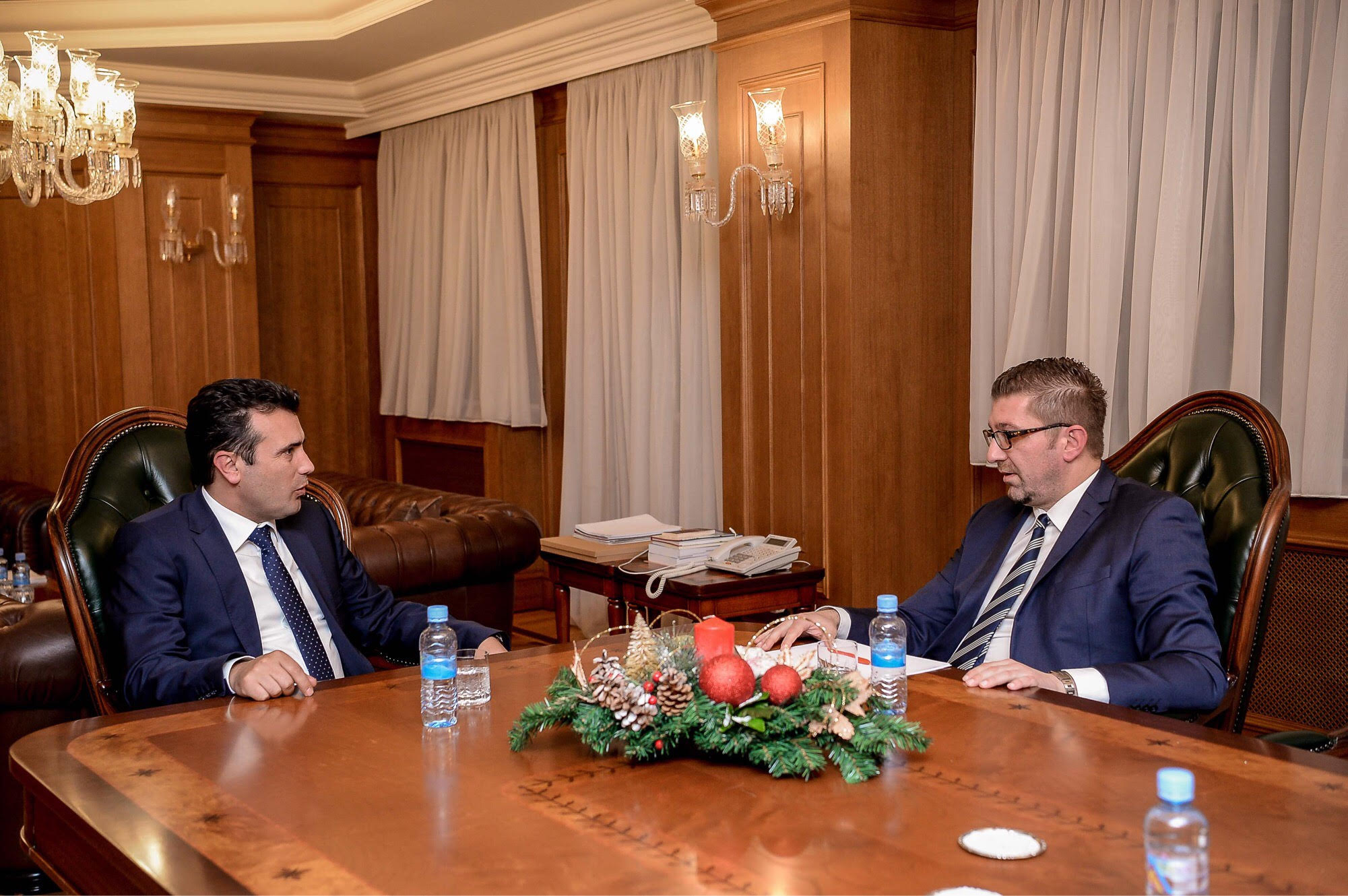 With just a day to go ahead of party leaders' meeting, one might assume there are frantic behind-the-scenes efforts underway to ensure attendance of the leader of the country's largest opposition party.
PM Zaev, commenting the Friday encounter of leaders of country's main political parties, said he will give it another try to ensure presence of VMRO-DPMNE leader Hristijan Mickoksi.
Prime Minister Zoran Zaev's position boils down to "We can talk about early elections, but first, we need to talk about electoral code".
"We don't have to reach a deal, but certainly we need to sit and talk, he added.
His remarks come a day after Mickoski rejected PM's invitation. Mickoski made it clear he may take part only if they discuss snap polls.
So far, Zijadin Sela of the Alliance for Albanians and Ali Ahmeti of the Democrtic Union for Integration (DUI) have confirmed their attendance at the meeting, slated for Friday.
Zaev's Cabinet picks tabled in parliament for approval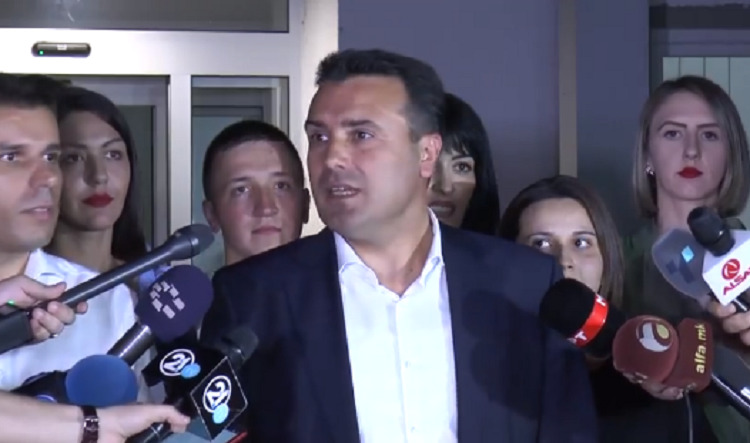 Prime Minister and SDSM leader Zoran Zaev on Friday is expected to introduce to Parliament the nominated ministers to fill vacant seats in the Cabinet Office.
Zaev hinted late on Thursday that the list of new dignitaries will be tabled in parliament today. Nina Angelovska, owner of Grouper.Mk, is about to take up the post of finance minister. Kire Kolemishevski is the pick for economy minister.
Elizabeta Naumovska is the pick for Deputy Minister of Education and Science. The incumbent Deputy Minister of Economy, Kire Naumov, is the nominee for CEO of Macedonian Bank for Support and Development. Nexhat Mehmedovic is the nominee for deputy minister of the newly-formed ministry for political system and cross-community relations.
North Macedonia, Kazakhstan sign treaties on legal cooperation in criminal matters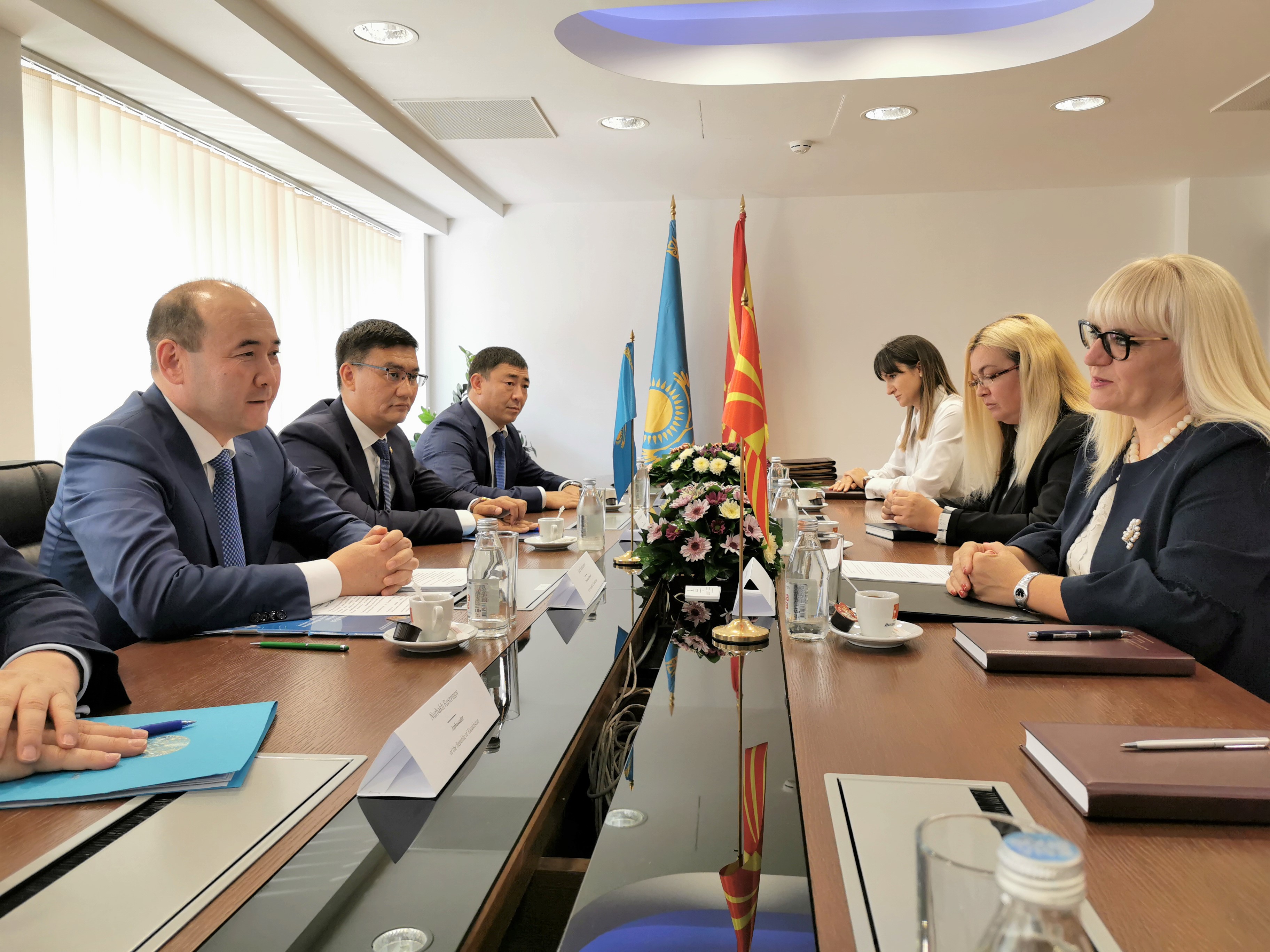 North Macedonia and Kazakhstan have established a legal framework for mutual legal assistance and protection of the legitimate rights and interests of their citizens. On  August 22, North Macedonia's Minister of Justice Renata Deskoska and Kazakhstan's Prosecutor General Gizat Nurduletov inked three agreements at the Justice Ministry HQs in Skopje.
The Ministry of Justice and Prosecutor General's Office of Kazakhstan have entered into three bilateral treaties: Agreement on Mutual Extradition of Criminals, Agreement on Mutual Legal Assistance in Criminal Cases, and Agreement on the Transfer of Sentenced Persons.
During the signing ceremony, Deskoska noted she was honored to put her signature on the bilateral agreements in field of international legal assistance.
"Signing of these treaties is of high significance to our country. After the agreement comes into force, the two countries will have serious legal grounds for rendering mutual legal assistance and protecting the rights and interests of citizens of both countries," Deskoska said.
The parties said that the signing of the documents will bring bilateral legal relations to a new level and will provide a new impetus to the further expansion and strengthening of cooperation.
Zaev: Whoever has evidence against me make it public, it's a free country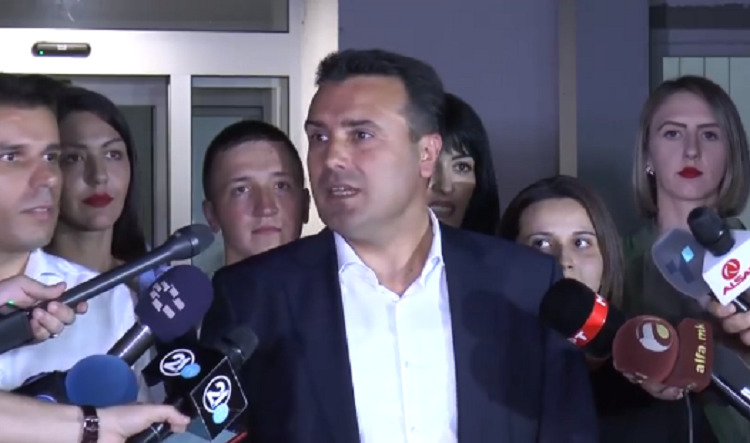 The ruling Social Democrats' central committee convened for a meeting Thursday evening, with party leader and Prime Minister Zoran Zaev answering journalists' questions relating the high-profile racketeering case and apprehension of special public prosecutor Katica Janeva.
Asked by a reporter to comment the latest revelation by an Italian journalist who alleges that the prime minister, the health minister and the head of Health Insurance Fund had been directly involved in an extortion ring, PM Zaev said whoever has evidence against him they may disclose them immediately.
"If there is evidence let them be revealed, on anyone, on me first and then on all others. Make them public. That's what the citizens deserve. Whatever the allegations, whoever alleges – the Italian journalist or Mr. Mickoski [VMRO-DPMNE leader] – let them go public," PM Zaev told the reporters gathered outside SDSM headquarters late on Thursday.
"That is what people do in a free country. Uncovering unlawful activities that damage the welfare of our citizens helps the country strengthen social processes," the prime minister said.