Just a day ahead of party leaders meeting, Zaev says 'first we need to discuss Electoral Code'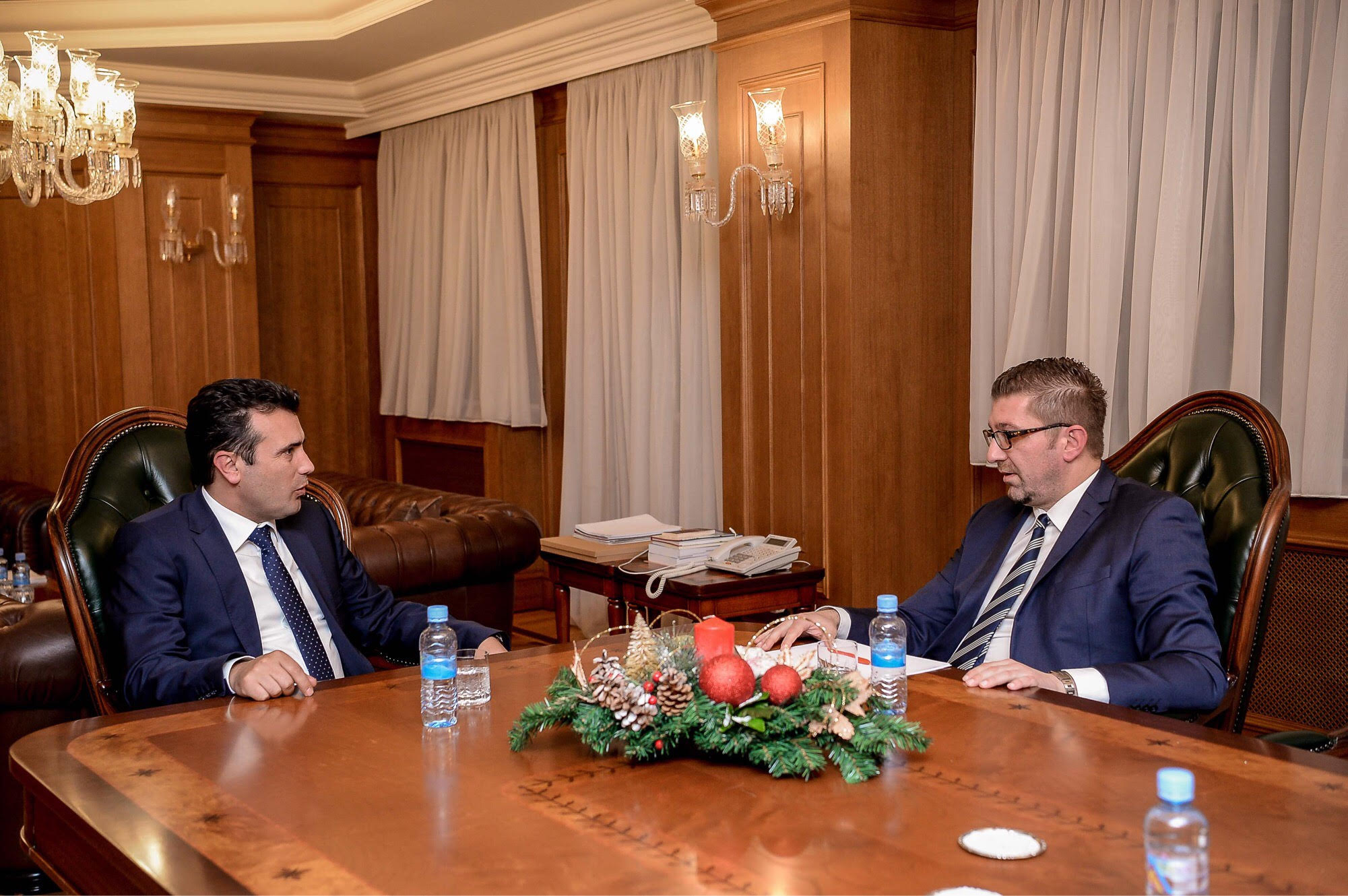 With just a day to go ahead of party leaders' meeting, one might assume there are frantic behind-the-scenes efforts underway to ensure attendance of the leader of the country's largest opposition party.
PM Zaev, commenting the Friday encounter of leaders of country's main political parties, said he will give it another try to ensure presence of VMRO-DPMNE leader Hristijan Mickoksi.
Prime Minister Zoran Zaev's position boils down to "We can talk about early elections, but first, we need to talk about electoral code".
"We don't have to reach a deal, but certainly we need to sit and talk, he added.
His remarks come a day after Mickoski rejected PM's invitation. Mickoski made it clear he may take part only if they discuss snap polls.
So far, Zijadin Sela of the Alliance for Albanians and Ali Ahmeti of the Democrtic Union for Integration (DUI) have confirmed their attendance at the meeting, slated for Friday.
The Standard: North Macedonia example proves EU's mistake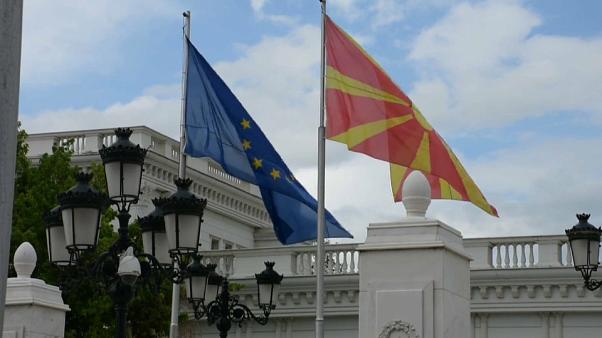 The example with North Macedonia, which was not given the go-ahead to begin EU membership negotiations, shows that the complete halt of bloc's enlargement would be a big mistake, says the Vienna-based Standard newspaper.
"EU enlargement is not very popular. Some new members, first of all Romania and Bulgaria, initially lacked maturity for EU member, whilst Poland and Hungary had experienced a setback in terms of political culture after joining the bloc," the paper says.
The Western Balkan countries, which are outside the EU door and are knocking hard on that door, are even more difficult cases – poor, corrupt and long way off democratic rule of law."
The Standard believes that French President Emmanuel Macron's veto should not be condemned because accession negotiations, sooner or later, lead to membership regardless of whether the candidate-countries meet the conditions for real or on paper only."
"The European perspective is the most powerful engine for democratic and economic reform, contributing to peace in the unsecure region," the Standard says.
"The government in Skopje had wasted a lot of political capital when it agreed to change the country's name to settle the dispute with Greece. It met the EU's conditions and it rightly expects a reward," Standard says adding that protracted or endless negotiations are not a solution. In the case of the Western Balkans, one could consider conditional membership of one decade or longer, which could be restricted or could be withdrawn, Standard said.
On 18 October, leaders of the 28 EU states debated for hours whether Albania and North Macedonia would obtain a date for the start of the EU accession talks, but ultimately were unable to reach agreement even on a bland statement offering encouragement and postponing a formal decision.
Senior EU officials were furious at France for successfully leading the opposition in the European Council against further steps in EU integration of the two Balkan countries. Jean-Claude Juncker, President of the European Commission, branded EU leaders' decision not to open membership talks with North Macedonia and Albania a grave historic mistake."If we want to be respected, we have to keep our promises," Juncker told a news conference.
EU council President Donald Tusk agreed with Juncker, saying that it's a mistake which made him feel really embarrassed. The outcome of the summit is a major setback for both North Macedonia and Albania who introduced major reforms to reach the demands of the EU. North Macedonia's Prime Minister Zoran Zaev said the two Balkan countries turned up as victims of EU's historical mistake.
Following the decision by EU leaders to postpone the talks, Zaev called snap elections. Experts fear that the country could fall back to nationalism and repression if the opposition secures a victory at the poll.
Tusk to MEPs: EU's failure to open entry talks with North Macedonia, Albania a big mistake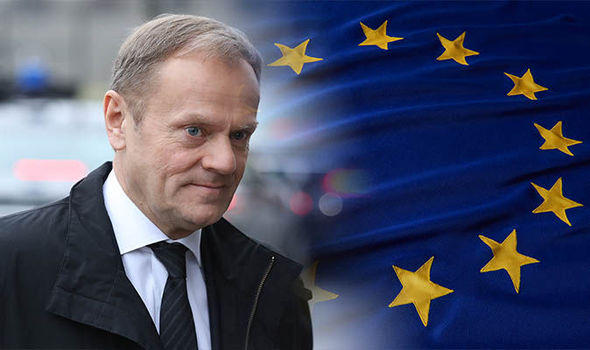 European Council President Donald Tusk, in a report to the European Parliament on European Council meeting on 17 and 18 October, said it was a big mistake not to set a date for opening of accession negotiations with North Macedonia and Albania.
"The leaders held a difficult debate on enlargement. Following the clear recommendation by the Commission, an overwhelming majority of member states wanted to open accession talks with North Macedonia and Albania. Despite this, the required unanimity was not possible last week," Tusk said in his address to the European Parliament.
"In my opinion, this was a mistake, which I have said to the leaders and I was a bit more direct then. Now I can only hope that the leaders draw the right conclusions, when they discuss the accession process before the Zagreb summit in May 2020."
"Together with President-elect von der Leyen, the leaders also discussed the future of the European Union, in terms of its strategic agenda, the future EU budget and the incoming Commission's priorities. We are determined that the EU leads the way in fighting the climate crisis. A socially just transition to a green economy is not only a necessity, but it is an opportunity to improve our environment, while creating jobs, Tusk told the MEPs.
Earlier, EU Council President Tusk has called the blocking of EU membership talks with North Macedonia and Albania "a mistake".
Tusk, speaking at a press conference after the EU summit, said "a few members are not ready" to allow North Macedonia and Albania to become members. "This is why we didn't manage to reach a positive decision. Personally I think it was a mistake," Tusk told a news conference last week.
SDSM: Mickoski afraid of snap polls in December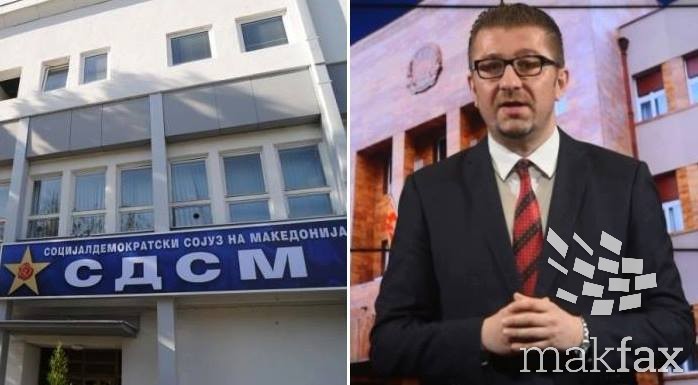 Mickoski is afraid and that's why he evaded snap general election in December, the Social Democrats said on Tuesday, adding that the voters will punish him with another election defeat.
In a press release, the ruling SDSM reiterated that VMRO-DPMNE had remained dedicated against the integration into the NATO and EU, against reforms and progress of the country.
"Hristijan Mickoski and VMRO-DPMNE were the only ones to rejoice and applaud the historic mistake of the EU because they want to bring the country back to isolation and uncertainty. With no vision, with no agenda, and no goal, VMRO-DPMNE is heading towards a crushing debacle in the early parliamentary elections."
"That's why VMRO-DPMNE and Mickoski got frightened and evaded fast-track snap polls in December. Mickoski's coalition aims to reinstate the former regime, the crime and isolation of the country," SDSM said.