Latvia endorses North Macedonia's NATO accession protocol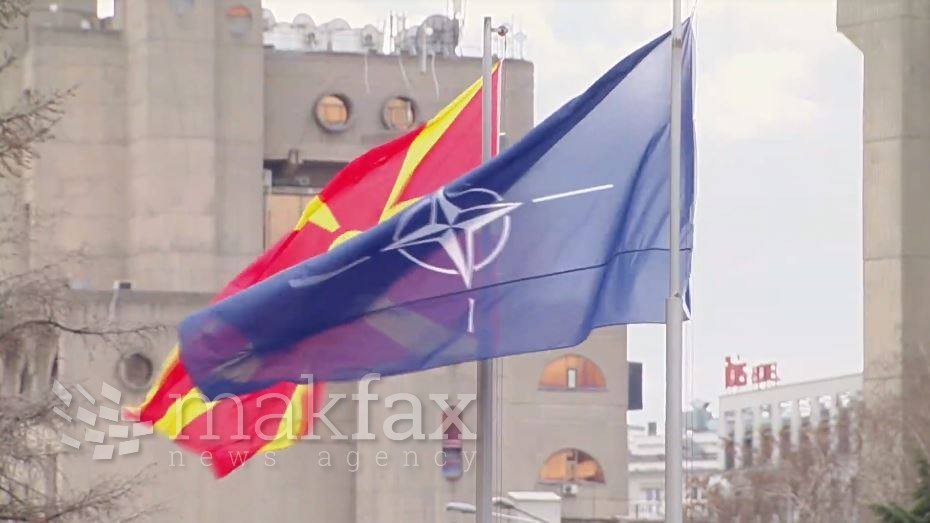 Latvian parliament on Thursday approved a law on ratification of North Macedonia's accession to NATO, the North Macedonia's ruling SDSM party said in a press release, adding that Latvia is the 13th NATO member to have greenlighted the country's accession to the North Atlantic Treaty Organization.
The ruling Social Democrats (SDSM) said on Friday that Estonian Government has endorsed the protocol, paving the way for North Macedonia's membership into the alliance. Estonian parliament is expected to ratify the protocol soon, making it 14th NATO member to endorse the document.
The Social Democrats say the process of ratification of the Accession Protocol is advancing at a good pace. Once the process is completed, North Macedonia will become become NATO's 30th member state.
"The perennial dream to join the most powerful alliance in the world is becoming true. NATO membership provides security and stability, foreign investments, economic growth and development. We remain fully committed to fulfilling our strategic interests in terms of securing safe and bright future for all citizens," SDSM said in a press release.
Healthcare workers stage protest over workplace assaults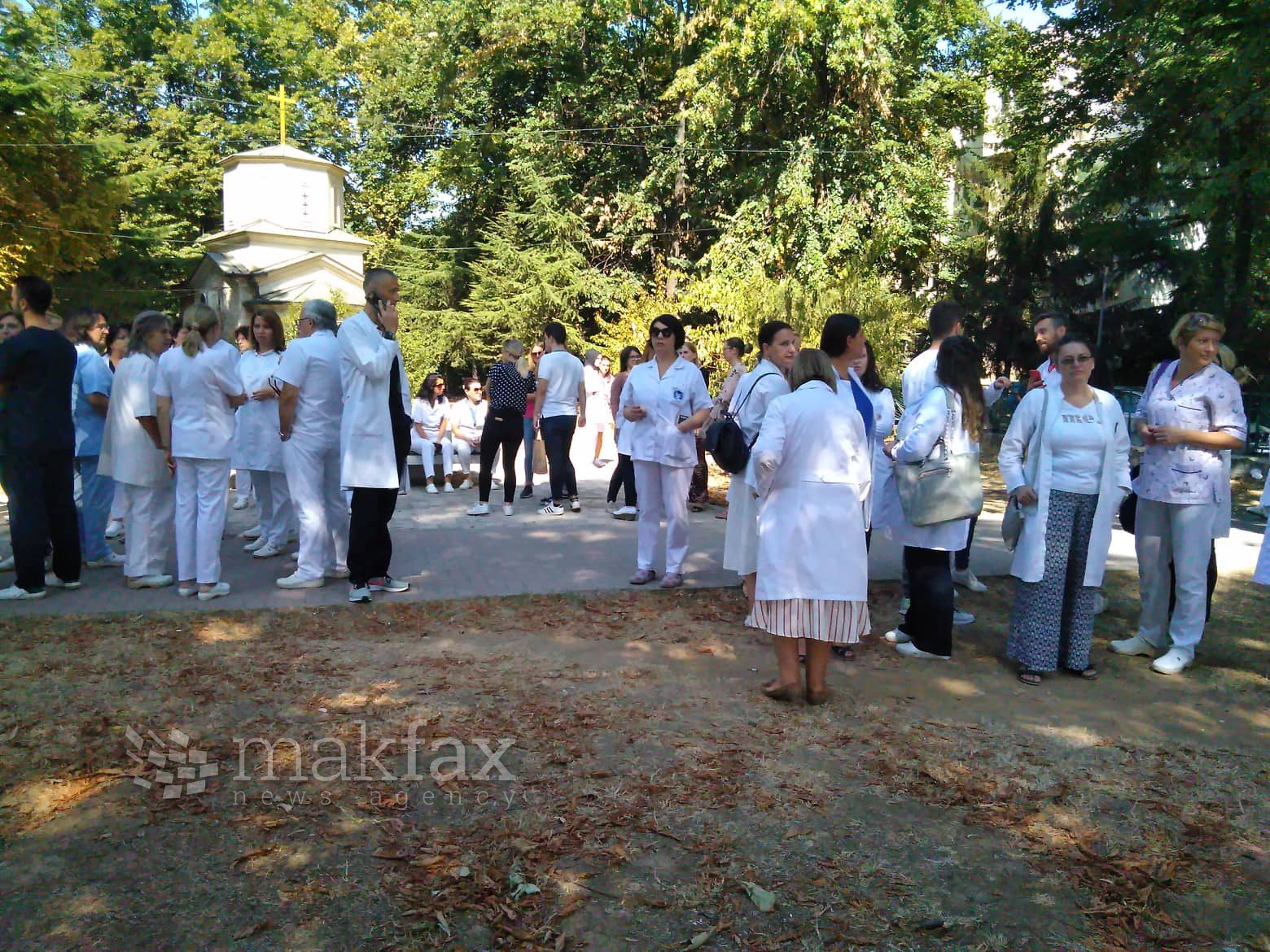 Medical professionals in Skopje have rallied to protest over growing safety concerns at work after doctors and nurses were assaulted.
Scores of healthcare workers gathered Wednesday at the yard of Clinics Center (hospital compound) during their 30-minute break Wednesday, to protest against what they see as unprecedented violence by patients and patients' relatives.
The protesting doctors claim workplace violence is a serious phenomenon in health care settings. The healthcare workers are at high risk of such violence, they say, urging the authorities to immediately address the frequency of physical violence against health personnel.
Leadership of Clinics Center unionists called on the union members to join the "Stop Violence Against Violence" protest in high numbers.
The unionists say the violence against healthcare personnel [doctors and nurses] is reminiscence of past, but warn that "the incumbent minister of health Venko Filipce did nothing to prevent it".
Workplace violence is referred to any incident or situation in which a person in his workplace or work-related circumstances is subjected to mistreatment, threats, or aggression. Over the past nine months, there were 15 physical assaults on healthcare workers, of which two occurred last week.
Corruption watchdog calls for cancelling lease contract for premises of ex-presidents Ivanov and Crvenkovski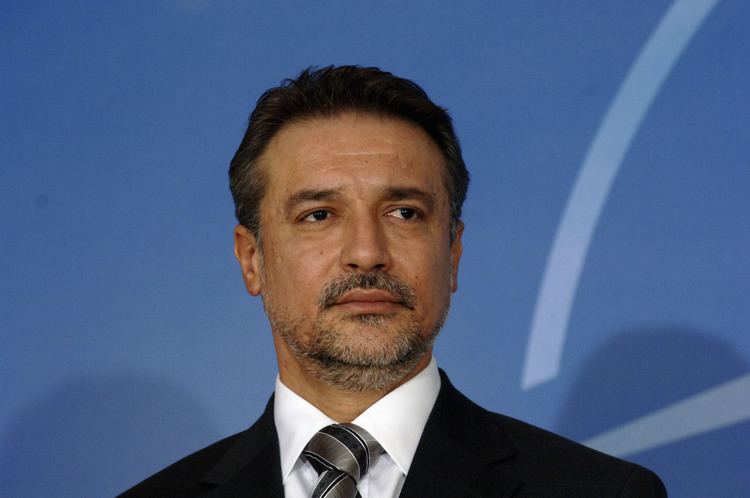 The National Anti-Corruption Commission has requested termination of the lease or rental agreement between the government and two former presidents, Gjorgje Ivanov and Branko Crvenkovski.
"We hereby inform you that at its 22nd meeting, the National Commission for Prevention of Corruption decided on a case launched on its own initiative regarding the rights and privileges enjoyed by former heads of state after leaving the office," corruption watchdog said in the press release Tuesday.
"Today's decisions apply to all former presidents and the request to terminate the leases applies to both former presidents," it adds.
Both former President Gjorge Ivanov and his predecessor Branko Crvenkovski enjoy executive privileges. In addition to rental (leased premises), the state covers the salaries of three employees of Ivanov and Crvenkovski. Furthermore, they are provided with state vehicle and a driver.
The Anti-Corruption Commission says it will urge the Government's Office for General Affairs to terminate the lease agreement for premises of the former presidents. They are currently entitled to leased premises after expiration of the term of office.
In a comment of Commission's decision, former head of state Gjorgje Ivanov says Commission's chairperson Biljana Ivanovska is manipulating the public. He claims the price of leased premises is EUR 1.950 per month. The Commission, on the other hand, claims the monthly rent price is EUR 4.500.
Butikofer calls on EU to open accession talks with North Macedonia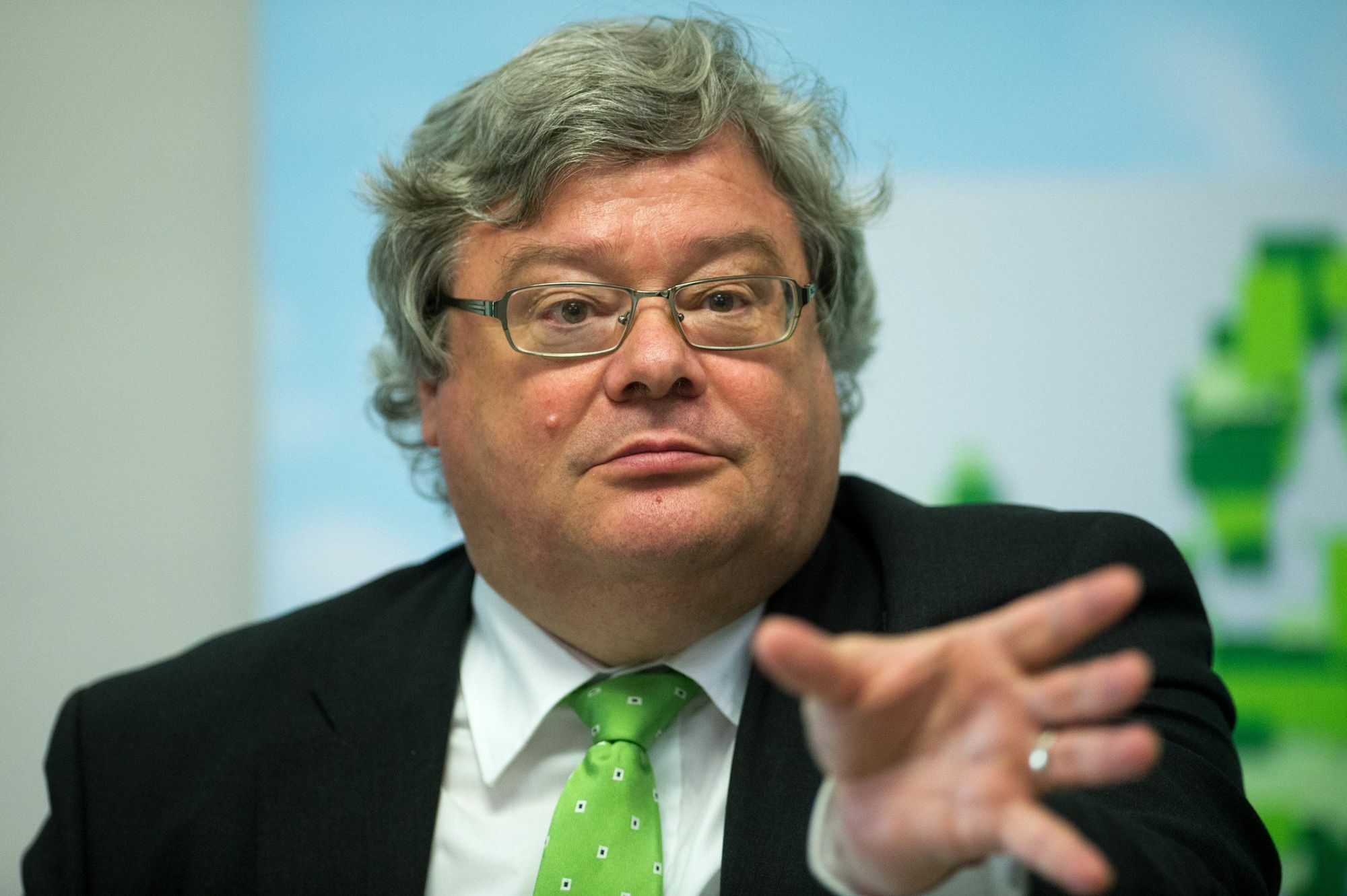 European Greens Co-Chair Reinhard Butikofer in a post on Twitter welcomed the remarks by President of European Council Donald Tusk after his meeting with Macedonian officials during a visit to Skopje.
"Tusk is right in calling for opening EU membership talks with North Macedonia: EU must now do its share, as Tusk said, because North Macedonia has already done its share," Reinhard Butikofer, a Member of the European Parliament (Greens/EFA) and Co-Chair of the European Green Party (EGP), tweeted on Tuesday.