Merkel: Germany to greenlight opening EU entry talks with North Macedonia in September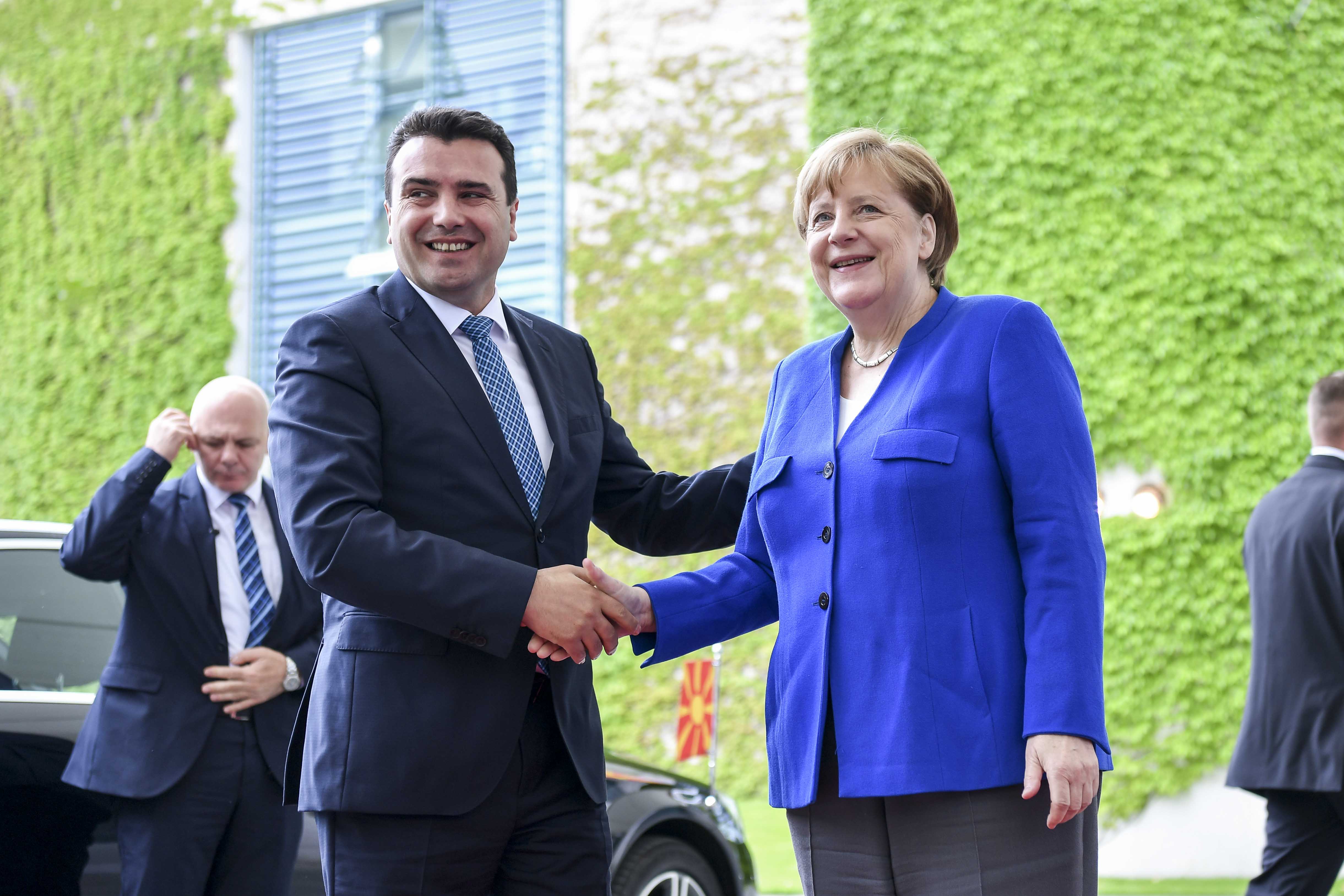 German Bundestag will decide in September to approve the launch of EU accession negotiations with North Macedonia in line with EU enlargement-related procedures in Germany, German Chancellor Angela Merkel said at today's meeting in berlin with Prime Minister Zoran Zaev, Deputy PM for European Affairs Bujar Osmani and Foreign Minister Nikola Dimitrov.
According to statement released by government press office in Skopje, Chancellor Merkel stressed that North Macedonia has delivered the homework and that Germany hails the progress that has been made thus far.
Prime Minister Zaev said North Macedonia has full confidence in Chancellor Merkel and supports her policy on the EU enlargement process, as well as her policy on the Western Balkans.
Zaev said he is pleased that German Foreign Office has a positive stance in terms of opening the EU entry talks with North Macedonia and that all legislative procedures and democratic processes must be complied with to enable the Bundestag make a positive decision in September.
"There is a strong belief that this year we are starting the EU membership negotiations. This year we will join Serbia and Montenegro en route to Europe," Zaev is quoted as saying.
EP rapporteur Fajon: It's such a shame, Macron wake up!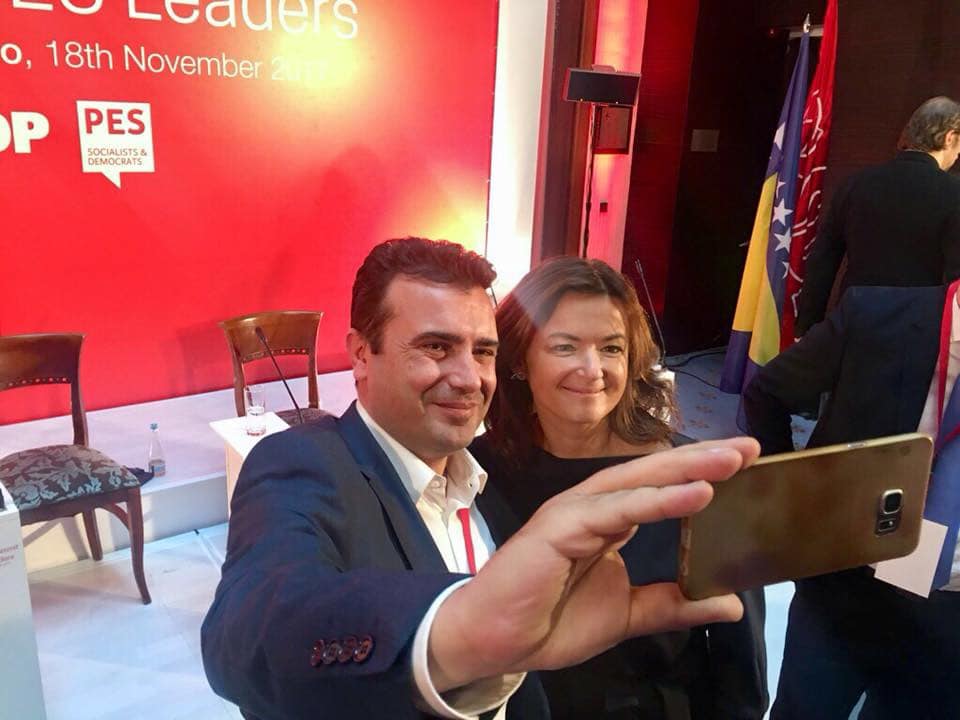 Tanja Fajon, Slovenian lawmaker and Rapporteur for Kosovo at the European Parliament, on Thursday slammed France's adamant opposition to opening of EU accession talks with North Macedonia and Albania, urging the French president to wake up and EU to deliver on its promise.
"It's such a shame. Emmanuel Macron, wake up! It's time for EU to show political maturity and responsibility! These leaders have done their part of the work! Now it's the Council of the European Union turn to fulfil its part and finally agree to open the accession talks with North Macedonia and Albania," Fajon wrote on Facebook page.
The rapporteur for Kosovo at the European Parliament posted alongside photos of her together with North Macedonia's Prime Minister Zoran Zaev and Foreign Affairs Minister Nikola Dimitrov.
Earlier this week, the EU foreign ministers failed to agree on setting a date for opening the accession talks with the two Balkan hopefuls.
Mickoski: It's time to unite against these kamikaze politicians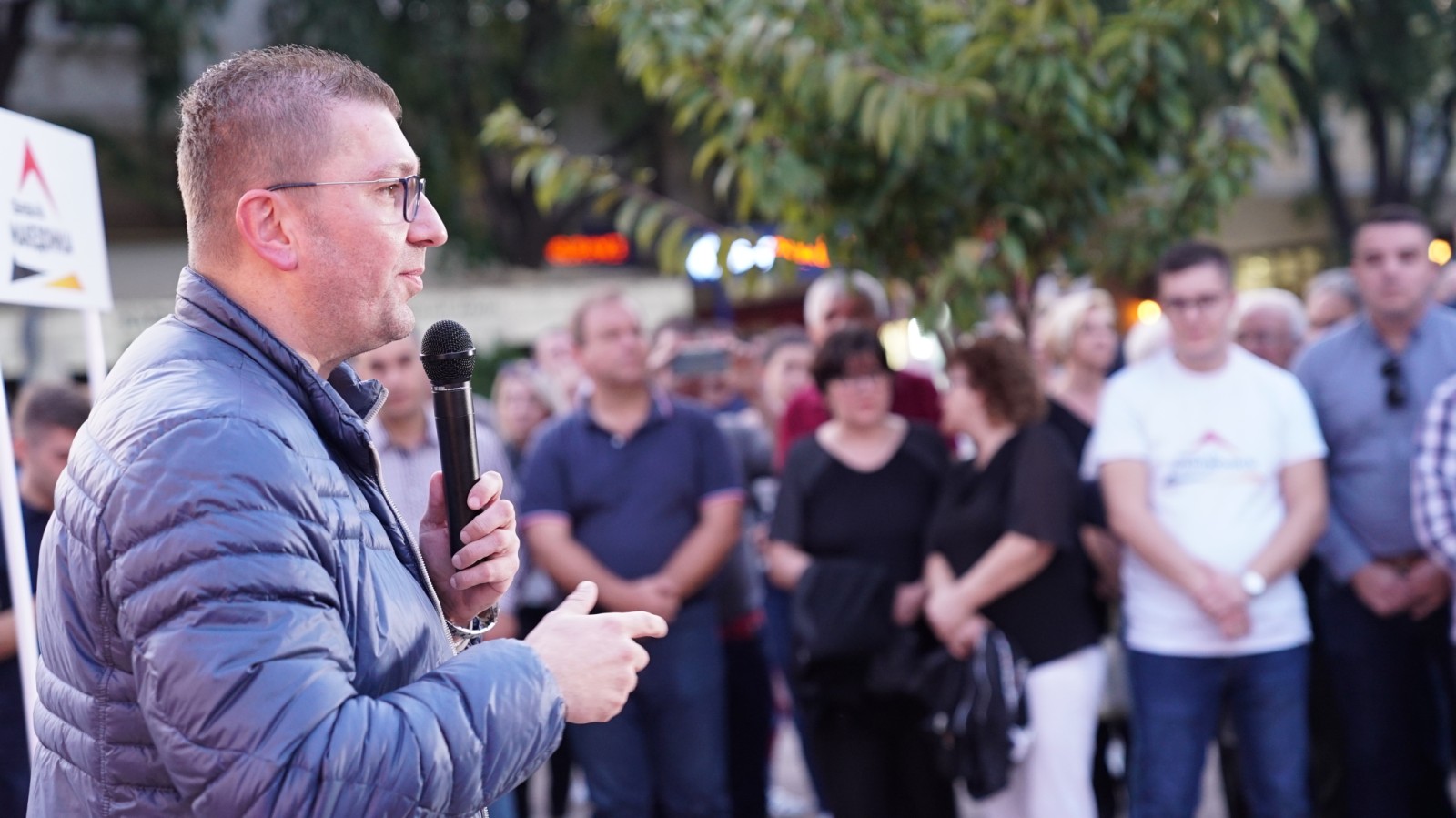 It is time to stand up against the harmful policies of the current government, Hristijan Mickoski, the leader of the opposition VMRO-DPMNE party, told a rally in Gevgelija Thursday night.
"Through these outreach activities, let us start a wide-ranging debate with the citizens of Macedonia to hear their real problems and then offer appropriate solutions for their real-life problems, unlike those sitting in cozy armchairs in the government premises and in Brussels," Mickoski told the supporters in Gevgelija.
"And this is not a hollow rhetoric, this is not a philosophy, but an attempt to get closer to our fellow citizens through interactive communication. We want to show the people that Macedonia can do better and that the politicians can behave properly – politicians who always deliver on their promises," he added.
"We will try to show that not all politicians in Macedonia are the same, to show that the current perception that politicians are the same all over, We will show that not all politicians are liars and thieves. This is our battle, this is the battle of our generation whether we are 5, 50, 55, or 80 years old. We are all the same generation today and we share the same fate."
"The final showdown begins today. Today I announce the great victory of VMRO-DPMNE and the Coalition for Better Macedonia. Today, I invite all those who think that Zoran Zaev's and SDSM's policies are wrong to join us," Mickoski said and reiterated his call for early elections.
Merkel: Giving Balkan hopefuls an European perspective will pay off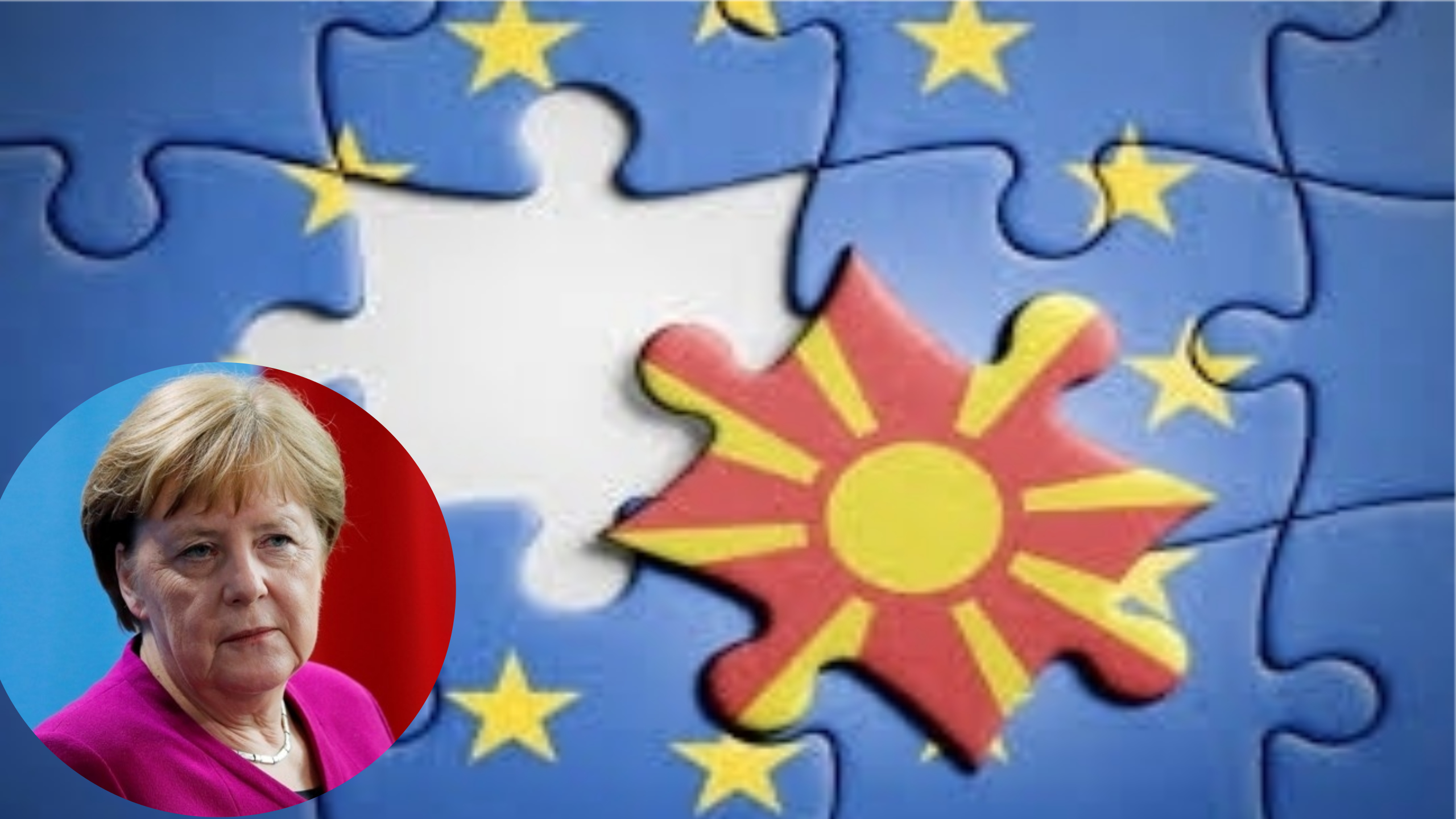 The chances for reaching a consensus at the EU summit to set date for opening negotiations with North Macedonia and Albania are not good, German Chancellor Angela Merkel told the Bundestag Thursday morning, before heading to Brussels for a key EU summit.
Chancellor Merkel said granting North Macedonia and Albania an European perspective will ultimately pay off.
The two Balkan countries are awaiting a decision on whether they can start EU accession talks, after EU ministers failed to reach anonymity on the issue amid France's opposition.
Merkel said she will try to convince those at the summit who are not yet convinced about initiating the membership talks with the two countries, Deutsche Welle reported.
"I have to tell you, however, that the chances of us reaching a consensus are not good," Merkel has said.