MPs launch Initiative for single electoral district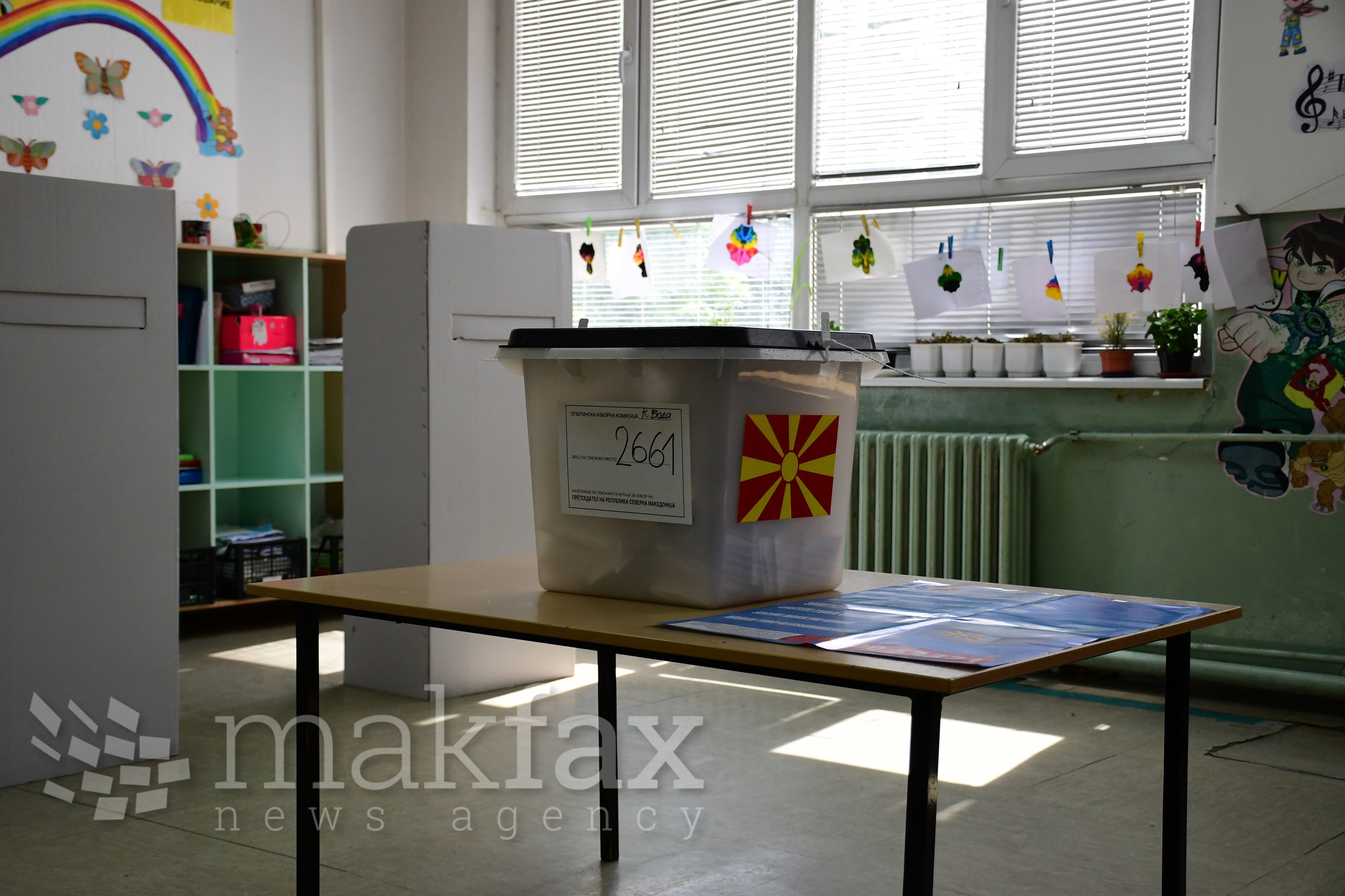 A group of lawmakers in North Macedonia's parliament – 12 MPs, 10 political parties and one independent MP – have set up an Initiative for single constituency.
At a meeting on 11 September, they formed a group of Members of Parliament (MPs) pledging for proportional representation model with one electoral district.
The Initiative opts for party-list proportional representation, an electoral system in which seats are first allocated to parties based on vote share, and then assigned to party-affiliated candidates on the parties' electoral lists.
These MPs seek to be involved in the process of amending the Electoral Code. To this end, they requested a meeting with parliament president Talat Xhaferi as well as with the leaders of three parties in charge of the process – SDSM, VMRO-DPMNE and DUI.
MPs standing behind the single nationwide constituency initiative are Liljana Popovska, Maja Morachanin, Rubin Zemon, Ferid Muhic, Miroslav Jovanovic, Panco Minov, Samka Ibraimoski, Juliana Nikolova, Jusuf Hasani, Rexhep Memedi, Alija Kamberovski and Amdi Bajram.
New border crossing with Bulgaria to boost development of border areas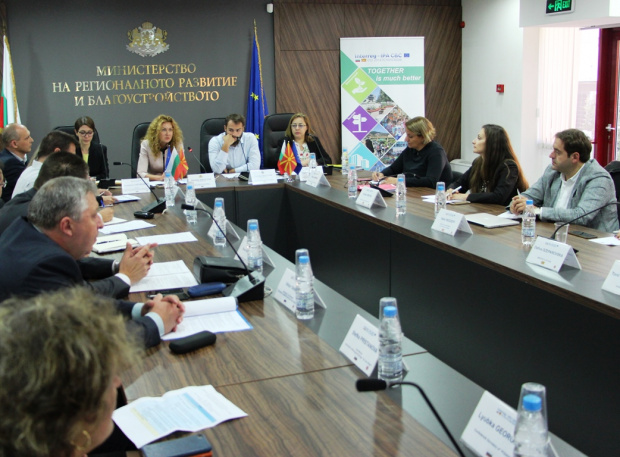 The construction of a new checkpoint at North Macedonia-Bulgaria border, along with stimulation of small and middle-sized enterprises (SMEs) in border areas will be a top priority of the future Cross Border Cooperation Program to be implemented by the two countries co-financed by EU grants.
These are the highlights and main objectives set out at the first meeting of the Joint Task Force on Development of Cross Border Cooperation Program between the two countries for the period 2021 – 2027.
The meeting, which took place at the Bulgarian Ministry of Regional Development and Public Affairs, was co-chaired by Bulgaria's Deputy Minister of Regional Development Denitsa Nikolova and Dimitar Vanchov of the Ministry of Local Government.
"The construction and development of transport links between the two countries is a top priority, it will improve the socio-economic features of border areas to the greatest extent, thereby contributing to the development of EC priorities in the development of the regions," Nikolova said. The working group (task force) has introduced certain innovations within the program in order to reduce administrative formalities. A small project has also been set up to support entrepreneurs in the training, production capacity improvement etc.," the Ministry of Local Government said
Too early to start EU talks with Tirana and Skopje, says Macron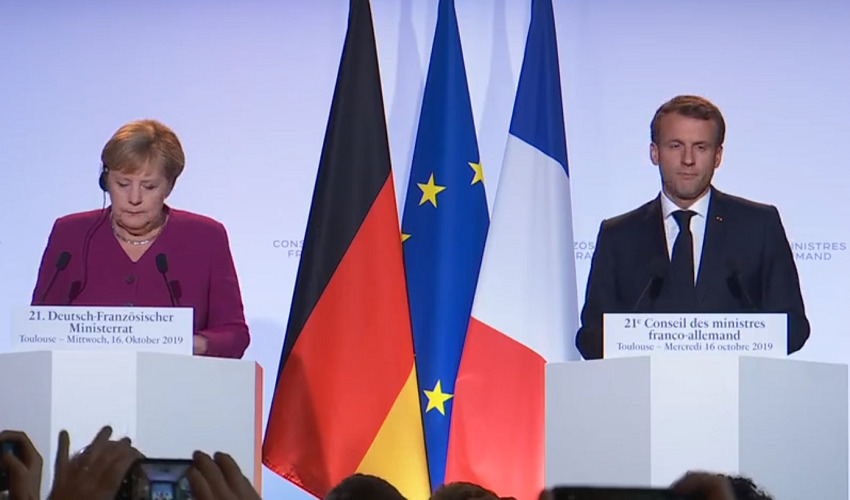 French President Emmanuel Macron confirmed on Wednesday it was too early in his view to start EU accession negotiations with Albania and North Macedonia, although he recognized the two countries had made significant progress with domestic reforms.
Macron, who met with German Chancellor Angela Merkel a day before a key EU summit, appears to hold firm against opening EU talks with the two Balkan hopefuls.
"I share the same geopolitical and strategic vision with the German chancellor, I want to send a positive signal to these leaders, but looking at this seriously leads me to tell them: this time it's us who need a bit more time to do things in order," Macron told a news conference after the meeting with German Chancellor Angela Merkel.
Macron also confirmed a Brexit deal could be found between Britain and the European Union in the coming hours and endorsed by EU leaders at a summit in Brussels on Friday.
"I agree with what the German chancellor said on Brexit, and our hope, our willingness to be in a position to endorse a deal, which I hope can be found in the coming hours. In any case, what we're hearing today is positive," Macron told a news conference.
French president's hardline position sets up a showdown between France and other member states at this Thursday's two-day summit in Brussels.
The Balkan hopefuls are making their third attempt since June 2018 to get the go-ahead and already have broad support across the European Union.
No-decision could bring down the government, says Zaev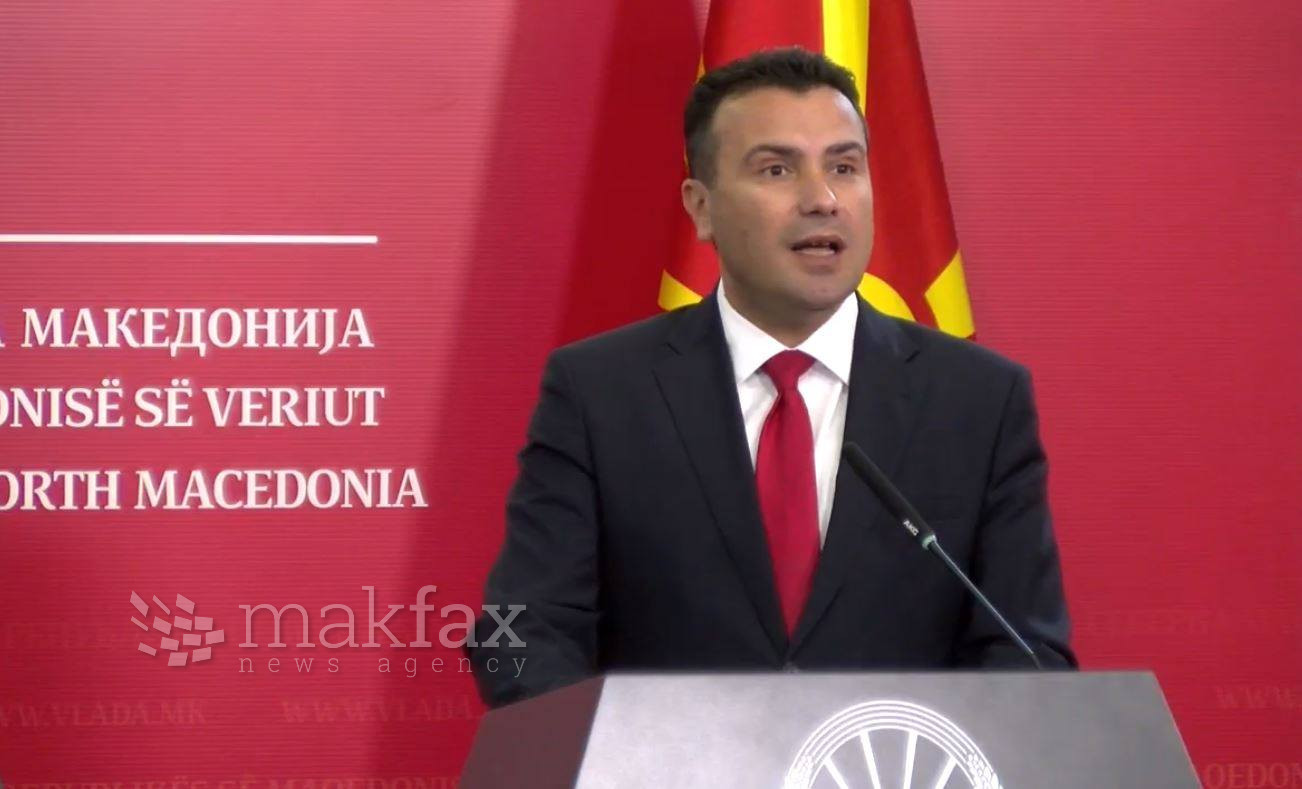 Further delay to opening EU accession negotiations could bring down the government, Prime Minister Zoran Zaev has said in Vienna, according to Tanjug news agency. "North Macedonia has no other alternative," Serbian agency quotes Zaev as saying.
"There is no alternative. If EU postpones further a decision on the opening of accession talks, we won't give up on our European path. EU is our future," Zaev has said.
He added that in case of delay or no-decision, the government might fall, but that another government would come in its place to continue the European path.
"Because of EU we have changed the country's name, we struck agreements with Greece and Bulgaria, we improved the relations with other neighbors. I believe that the EU motivates us to continue working and achieve even greater success," Zaev.said.