North Macedonia, Serbia sign memorandum of cooperation to facilitate digitalization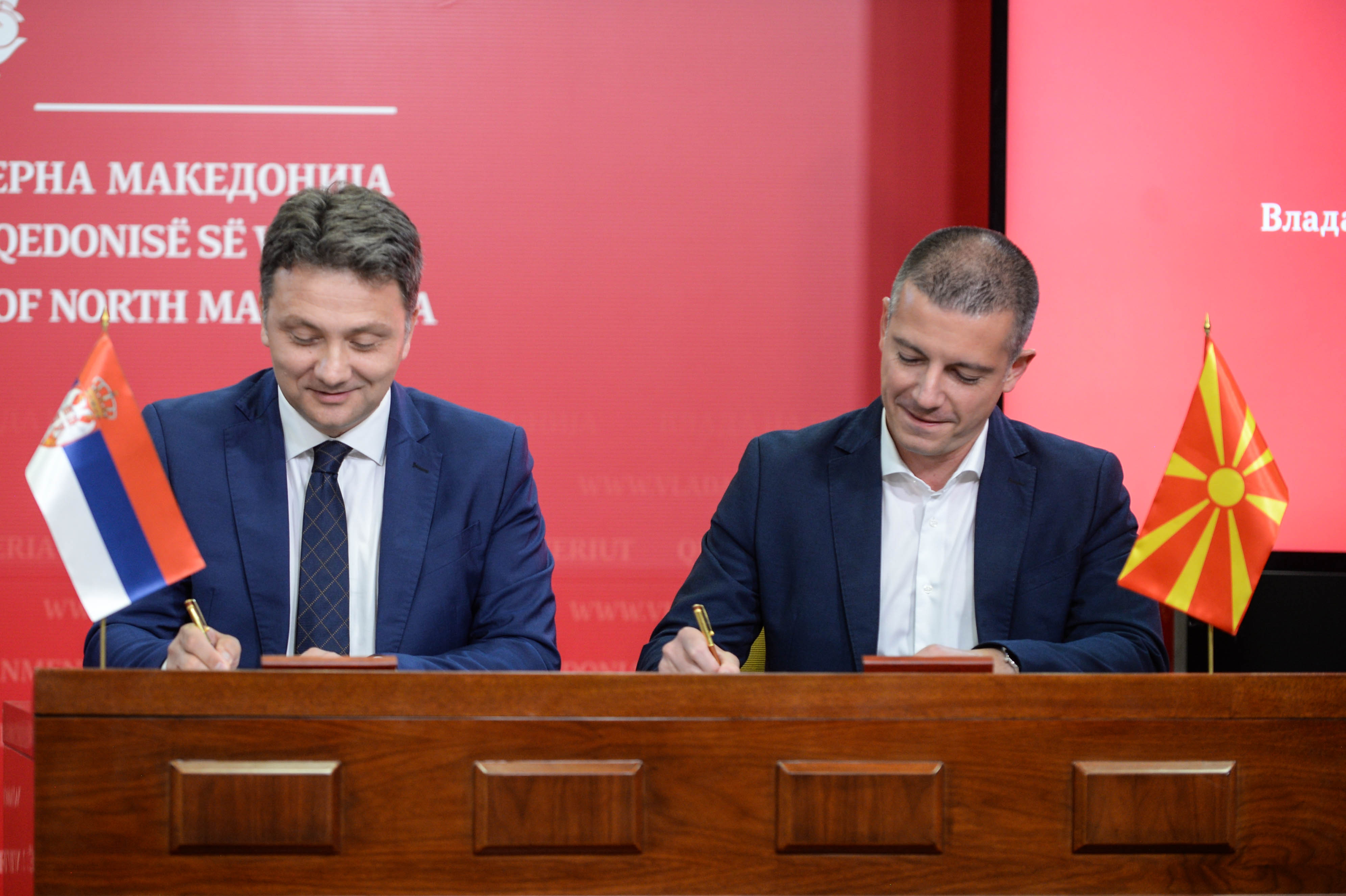 North Macedonia's Ministry of Information Society and Administration and Serbian Government's Office on Information Technologies and Electronic Administration have signed a memorandum of cooperation to promote innovation and drive digital transformation.
Minister of Information Society and Administration, Damja Mancevski underlined the importance of digital transformation in improving the every day's life of the citizens, by use of simple tools to access the services needed.
"The Government is committed to transparency, improving efficiency in public service delivery, accountability in the work of institutions. Therefore, we decided to change and upgrade the wib-sites of the Government and all Ministries. That's how we put in motion our pledges set out in the Public Administration Reform Strategy, in an effort to secure accessibility of all institutions," Mancevski said.
Serbia's Jovanovic said the Memorandum of Cooperation aims to facilitate digital transformation. The Memo is a result of good cooperation between the Prime Ministers of Serbia and North Macedonia, Ana Brnbic and Zoran Zaev. Furthermore, it reflects the visible results of Serbian Government in terms of digitalization of public administration and launch of 'Serbia digitalizes' project.
Arrest warrant issued for Spasov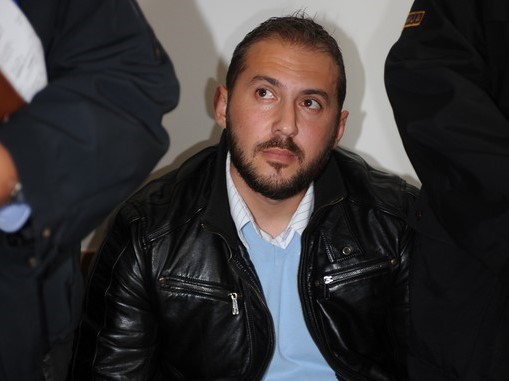 Former special police officer Igor Spasov, who has been sentenced to 14 years in prison for murdering Martin Neskoski, is wanted on recall to prison after going missing.
Macedonian police issued an arrest warrant on Tuesday after he failed to show up to begin his sentence. The arrest warrant has been published on the web-site of the Ministry of Interior.
The former member of special police force vanished after ignoring summons to serve time after he was sentenced in prison on murder charges.
The man had probably fled justice to avoid serving a 14-year jail sentence for a murder conviction. He was to report to Idrizovo correctional facility on 18 October.
The murder took place during a late-night celebration of VMRO-DPMNE's victory in 2011 parliamentary elections.
Matthew Palmer due in Skopje today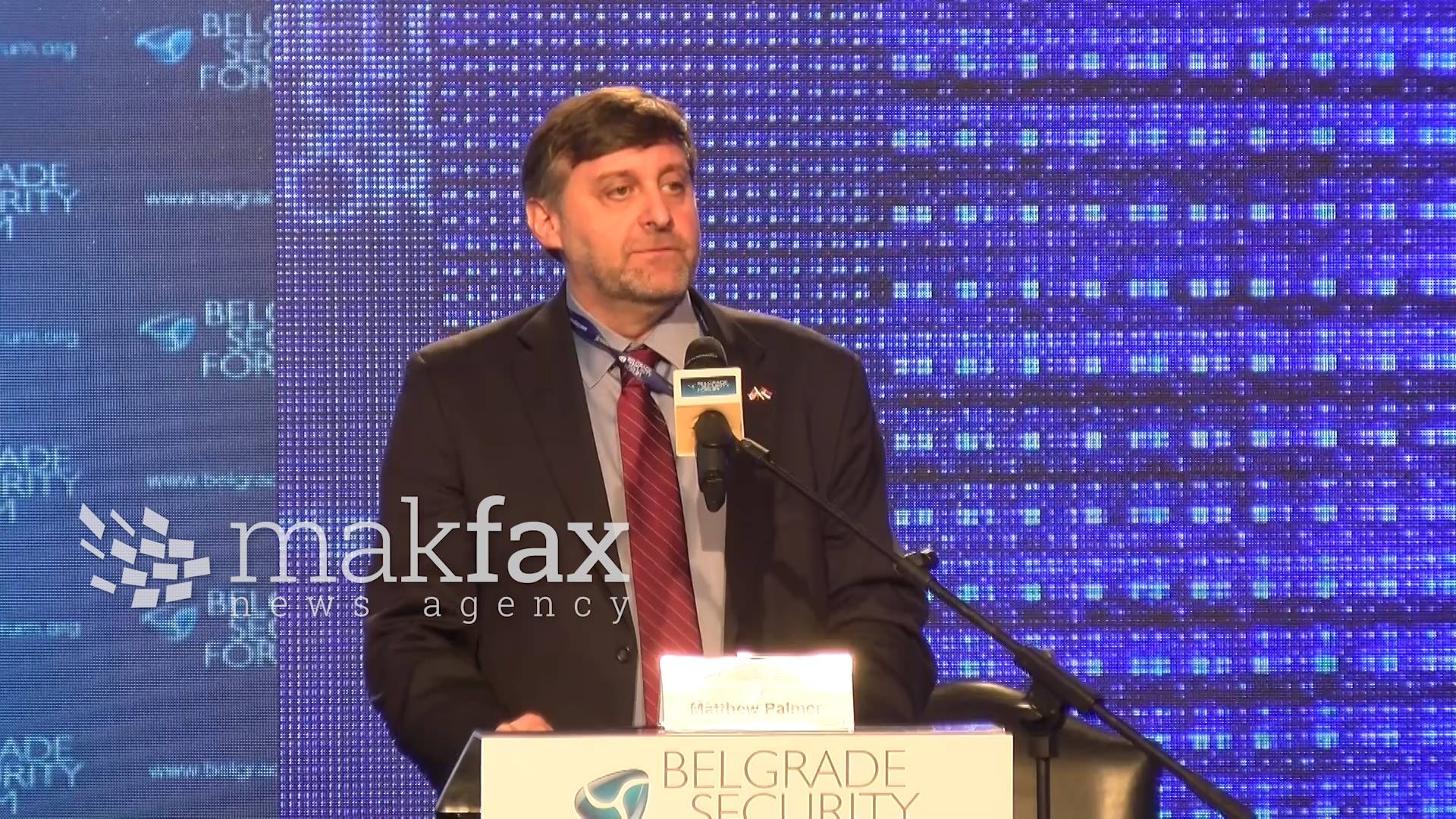 The US Secretary of State's Special Representative for the Western Balkans, Matthew Palmer, will visit North Macedonia on Tuesday.
Special Representative Palmer is scheduled to meet with Foreign Minister Nikola Dimitrov, Ministry of Foreign Affairs said in a press release.
The two are expected to discuss the bilateral relations between North Macedonia and the United States, including the US support for the country's integration into the Euro-Atlantic community. They will exchange views on the situation in the country and the region.
In late August, the U.S. State Department appointed Deputy Assistant Secretary Palmer as special envoy for the Western Balkans with a mandate to help integrate the region into Western institutions.
US Secretary of State has appointed Deputy Assistant Secretary Matthew Palmer as his Special Representative for the Western Balkans. In this role, Palmer will lead our efforts to strengthen U.S. diplomatic engagement in support of peace, stability, and prosperity in the region and focus on integration of the Western Balkan countries into Western institutions.
Zaev: We can give argument to reassure Macron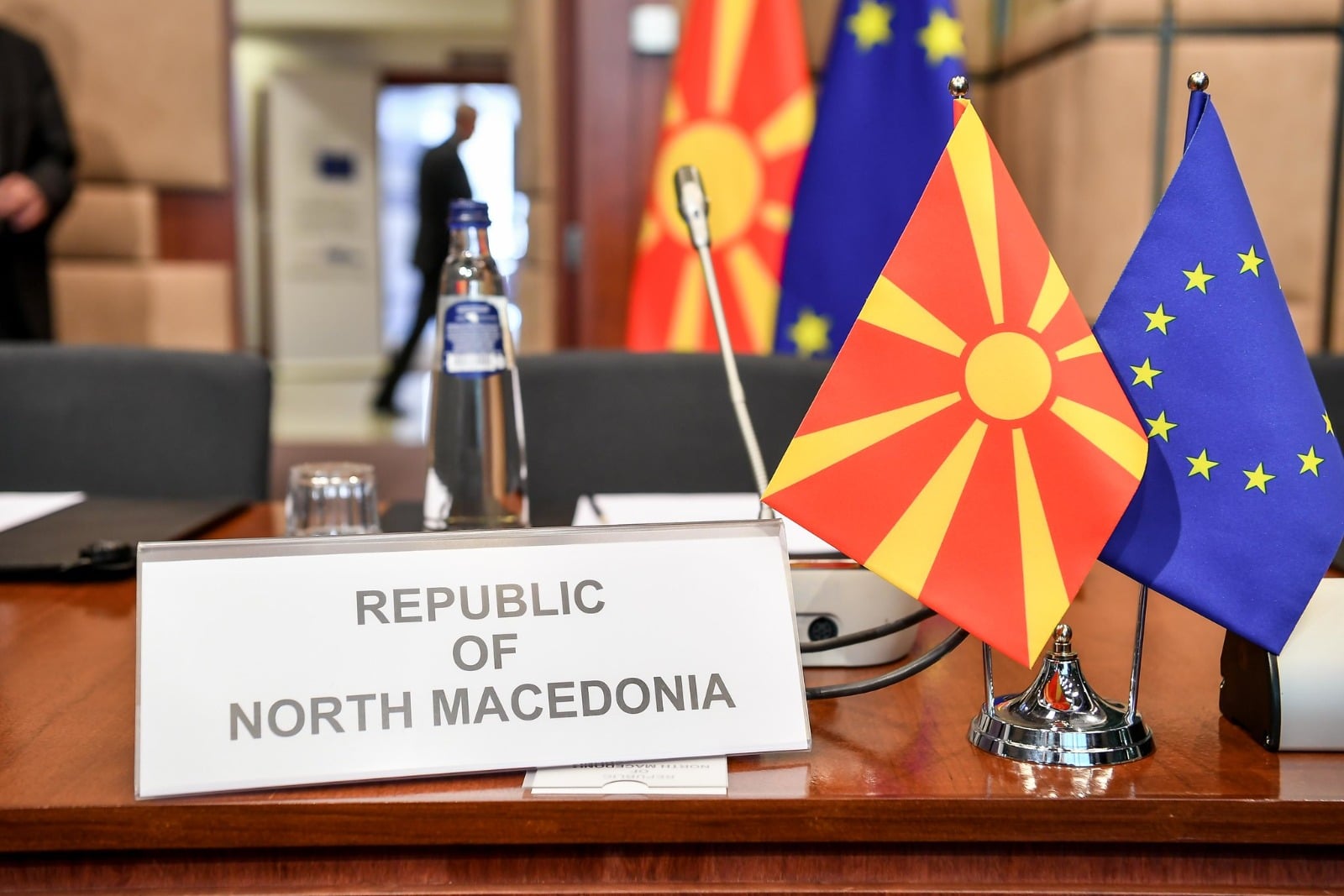 We can give arguments to reassure President Macron that "methodology prior to enlargement" proposal could be converted into "enlargement along with change in methodology", Prime Minister Zoran Zaev wrote on his Facebook page, alluding to France's Emmanuel Macron's initiative for new enlargement methodology.
"We are not only a strategic interest, we are Europe. It means we will become a member of the European Union once we wrap up the comprehensive reform at home. The pre-accession process and closure of chapters will help us make it happen. The accession negotiations will help us wrap up domestic reform," Zaev wrote on his Facebook page.