Osmani: We stand ready to embrace key year for country's European integration
Macedonia's Working Committee on European Integration convened for its 40th session Tuesday, with a main focus on the country's EU entry bid, explanatory screening, Plan 18 implementation status, IPA absorption status, distribution of foreign aid etc.
Bujar Osmani, Deputy Prime Minister on European Affairs, chaired the meeting. In his address to attendees, Osmani stressed the results achieved by the government in 2018.
He sees 2018 a historic year in terms of European integration, noting that in 2019 the government will remain focused on EU entry bid, and will proceed with priority reforms in judiciary, security services, public administration, fight against corruption and organized crime.
"Implementation of Plan 18 is one of the most important indicators of our country's European integration. To this end, we will review the activities carried out thus far, and get focused on eventual challenges on the way.
OSCE Chairperson-in-Office to arrive on two-day visit to North Macedonia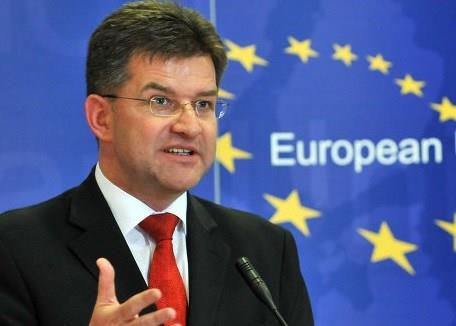 OSCE Chairperson-in-Office and Slovak Minister of Foreign and European Affairs Miroslav Lajcak will visit North Macedonia on 18th and 19th of June.
According to statement released by the OSCE Mission in Skopje, Lajcak is scheduled to meet with President of North Macedonia Stevo Pendarovski, Prime Minister Zoran Zaev, Deputy Prime Minister Bujar Osmani, and Foreign Minister Nikola Dimitrov. He will also meet VMRO-DPMNE leader Hristijan Mickoski.
The OSCE Chairperson will meet with representatives of the NGO sector and visit the Institution for Rehabilitation of Children and Young People where he will have an opportunity to talk to children who participated in the OSCE Mission's Building Bridges project," says OSCE.
Lajcak and Dimitrov are expected to hold a joint press conference on 19 June, starting at 10:30 at the Ministry of Foreign Affairs.
China's top legislator hosts North Macedonia's parliament delegation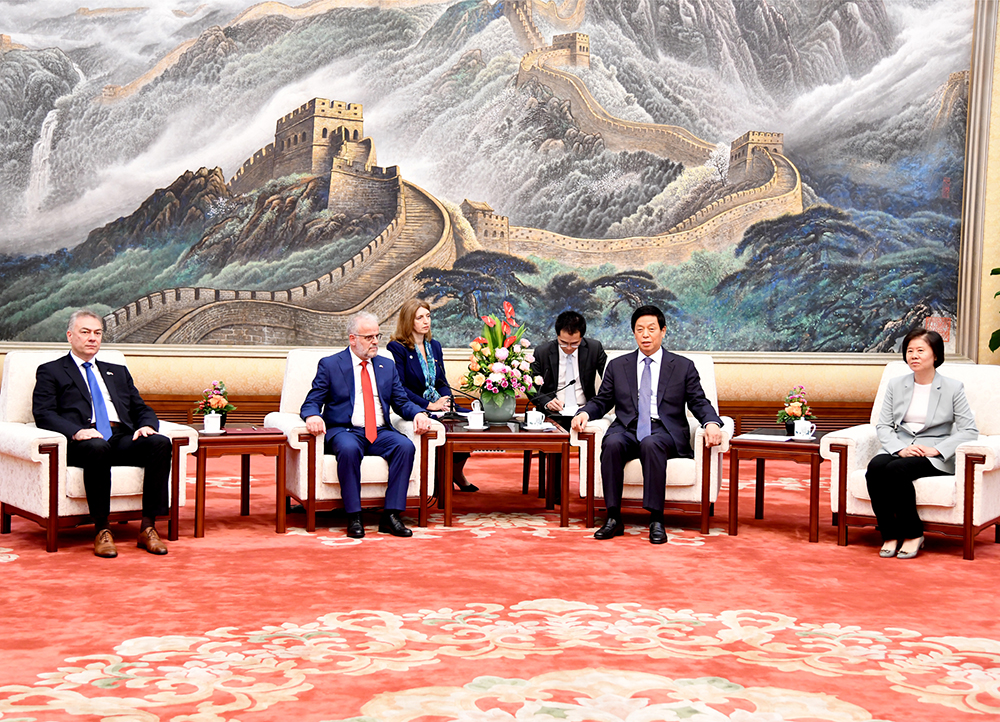 The Chairman of the National People's Congress of the People's Republic of China, Li Zhanshu, met with North Macedonia Parliament Speaker Talat Xhaferi on Monday in Beijing.
Li, chairman of the Standing Committee of the National People's Congress (NPC), said the mutually beneficial cooperation between China and North Macedonia has expanded into more fields under the guidance of the two countries' leaders.
This year marks the 70th anniversary of the founding of the People's Republic of China, said Li, adding that China has taken a completely new look under the firm leadership of the Communist Party of China as it adhered to reform and opening up and pioneered a road of socialism with Chinese characteristics in line with national conditions.
Chairman Li also said China will always combine its own development with the development of other countries, promote the building of an open world economy and strive to seek development space and institutional rights for developing countries.
"The NPC is willing to strengthen exchanges with the Parliament of North Macedonia and provide legal protection for pragmatic cooperation," Li said.
Xhaferi said North Macedonia's Parliament will actively support all-around exchanges and cooperation between the two countries, including cooperation on the Belt and Road Initiative, to advance the bilateral ties to a new level.
Parliament President Talat Xhaferi arrived in Beijing with a delegation consisting of vice-president of parliament Goran Misovski, coordinators of parlaimentary groups of SDSM, DUI and VMRO-DPMNE, and the general secretary of parliament, Cvetanka Ivanova, among others.
Disagreement among EU states over starting entry talks with North Macedonia, Albania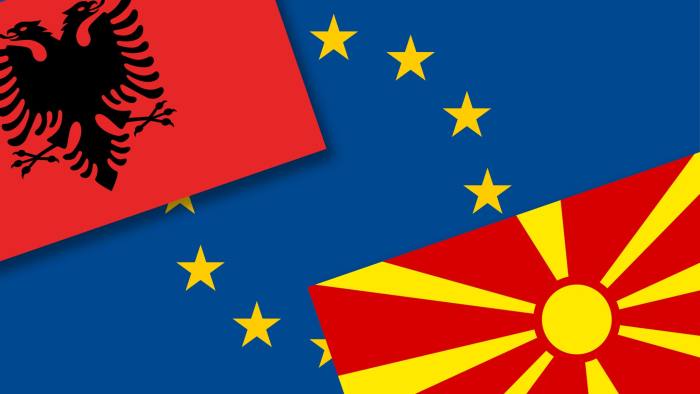 The EU member-states were at odds Monday over starting negotiations with Albania and North Macedonia to enter the bloc, while Cyprus threatened to veto any agreement on future enlargement unless the EU toughens its line on Turkish drilling.
EU ministers from the bloc's 28 states will meet in Luxembourg today to discuss starting accession negotiations with North Macedonia and Albania. Last year, North Macedonia sealed a landmark deal with Greece, EU member, ending a perennial dispute. The deal prompted public call by many EU states to reward the country.
At stake is also the EU's own credibility and the bloc's willingness to act against what it sees as growing influence by Russia and other foreign powers in the region still scarred by wars fought along religious and ethnic lines in the 1990s.
But national diplomats preparing the Tuesday meeting failed to reach an agreement on a joint legal statement, which needs unanimous backing of all EU states to be approved.
"There has been a massive disagreement and it's not sure at all that ministers tomorrow will be able to find an agreement," an EU diplomat is quoted by Reuters as saying.
Rifts persisted on the latest draft text, including where it would say that enlargement would also depend on the EU's ability to reform itself and effectively integrate any new members.
The latest – but still disputed – draft, which was seen by Reuters, would push any decision on North Macedonia and Albania to October and after the German parliament is due to look into the matter.