Osmani: We stand ready to embrace key year for country's European integration
Macedonia's Working Committee on European Integration convened for its 40th session Tuesday, with a main focus on the country's EU entry bid, explanatory screening, Plan 18 implementation status, IPA absorption status, distribution of foreign aid etc.
Bujar Osmani, Deputy Prime Minister on European Affairs, chaired the meeting. In his address to attendees, Osmani stressed the results achieved by the government in 2018.
He sees 2018 a historic year in terms of European integration, noting that in 2019 the government will remain focused on EU entry bid, and will proceed with priority reforms in judiciary, security services, public administration, fight against corruption and organized crime.
"Implementation of Plan 18 is one of the most important indicators of our country's European integration. To this end, we will review the activities carried out thus far, and get focused on eventual challenges on the way.
©Makfax.com.mk - By downloading content from this website you accept it's Privacy Policy.

Zaev: Who are we to talk about naming prosecutors?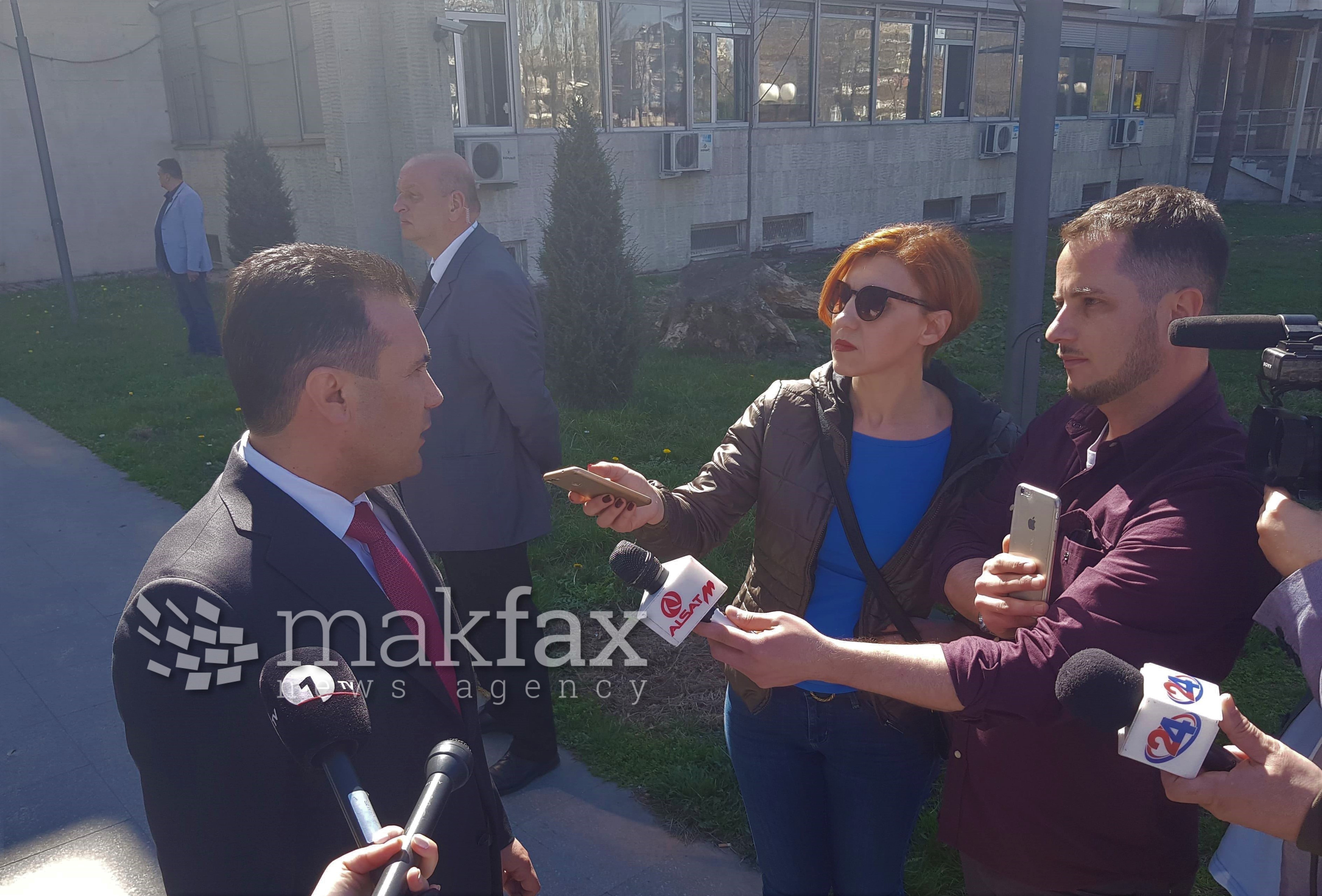 "Who am I and who is Mickoski to tell which prosecutors should be appointed as district attorneys. In Macedonia there is a Council of Public Prosecutors, and this is a decision-making panel when it comes to election of attorneys," Prime Minister Zoran Zaev said on Monday when asked by a reporter to tell if political parties are empowered to discuss about election of prosecutors.
He stressed that the purpose of the talks with the opposition bloc relating the public prosecution bill is to ensure that the future of the special public prosecutor's office is not a bargaining for criminal activities. VMRO-DPMNE leader Hristijan Mickoski's position is that he dislikes Katica Janeva and the current team of the Special Prosecutor's Office (SJO).
"If the opposition MPs decide not to vote for the new law, which has to be adopted by two-thirds majority vote, the existing law will remain in effect, Zaev said.
Dimitrov: We need EU's power of transformation to create stable and prosperous Balkan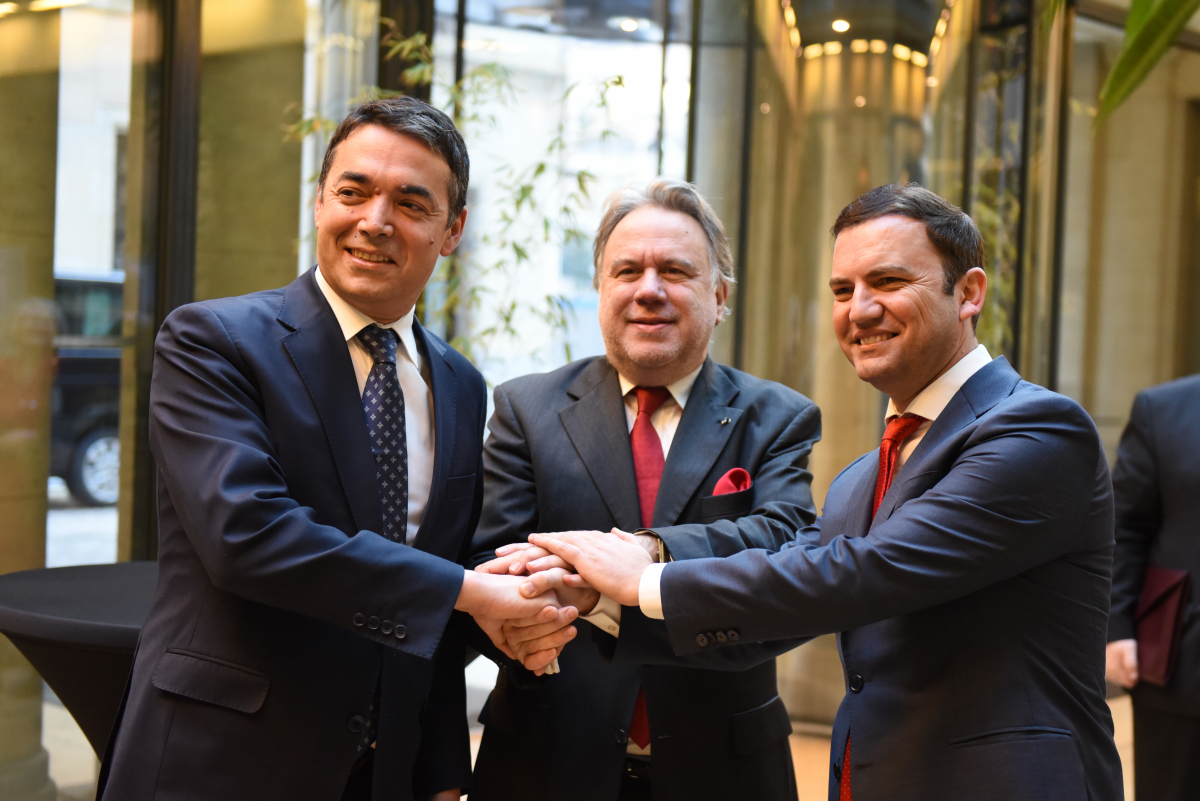 Minister of Foreign Affairs, Nikola Dimitrov, and Deputy Prime Minister for European Affairs, Bujar Osmani, headed to Brussels Monday to attend a working breakfast hosted by Foreign Ministers of Greece and Romania, Giorgos Katrougalos and Teodor Melescanu.
According to statement released by Greek foreign ministry, Katrougalos together with his Romanian counterpart Melescanu on Monday will host a working breakfast for the Friends of North Macedonia, with Nikola Dimitrov and Bujar Osmani as invited guests. Topics for discussion include the progress of North Macedonia's accession to the EU, with an emphasis on the implementation of comprehensive reform agenda as well as the implementation of obligations arising out of Prespa Agreement.
The press office of North Macedonia's government said Dimitrov briefed his counterparts about the current achievement in terms of Euro-Atlantic integration process, the implementation of Prespa agreement and the country's expectations for launch of EU accession negotiations in June this year.
"Europe has changed in the past decade. Europe is constantly changing, thus turning into a driving force that we need to follow. But, our interests remain unchanged – we need the European Union's transformation power to create European, stable and prosperous Balkan region," Dimitrov said.
The working breakfast took place just hours before the meeting of the EU Foreign Affairs Council, to be held later on Monday, March 18. Discussions among the EU foreign ministers will revolve around current international developments, in particular the situation in Yemen. The EU-Moldova relations will also be discussed, following the recent parliamentary elections there.
Emphasis will also be placed on EU-China relations, with a purpose of preparing related talks within the European Council, to be held on 21-22 March. The Ministers will exchange views with their Chinese counterpart, Wang Yi, on issues of international interest which will concern the upcoming 21st EU-China Summit Meeting (Brussels, 9 April).
Siljanovka: Act now to prevent environmental catastrophe in Ohrid and Struga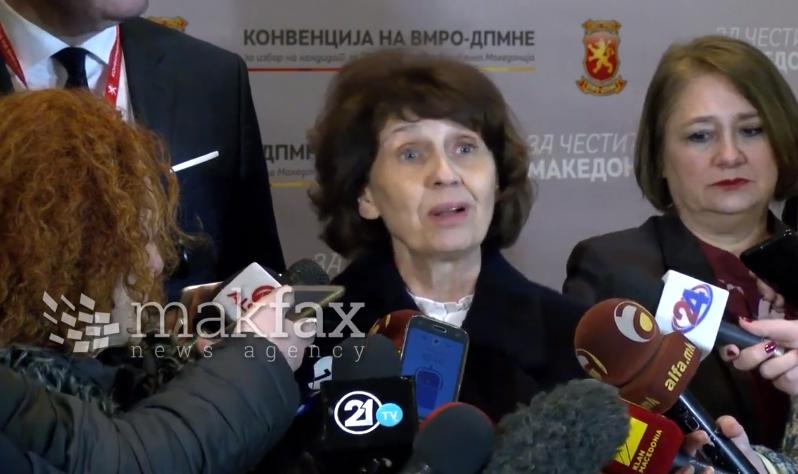 Presidential candidate of the opposition bloc, Gordana Siljanovska-Davkova, called for action to address the environment-related issues in the lake-cities of Ohrid and Struga.
"Macedonia, it's time to thwart an environmental catastrophe unfolding in Ohrid and Struga," Siljanovska-Davkova said when he met locals in the municipalities of Vevcani and Struga on Sunday.
While in Struga, she stressed that "lawlessness rules instead of rule of law amidst a natural beauty, from Lagadin to the Struga coast".
"If we love Macedonia we will safeguard with a law. Macedonia, it's high time that we prevent this environmental disaster in Ohrid and Struga. The local governments and the Government have been turning a deaf ear to the pleas of the citizens. They ignore the recommendations of environmentalist NGOs. Lay and justice versus profit and clientelism," Siljanovska-Davkova said.
The presidential hopeful made it clear that she has always been fighting and will continue to fight to preserve the Macedonian identity and name on the basis of rule of law for all citizens.