Pendarovski: NATO membership invitation a key breakthrough in N. Macedonia security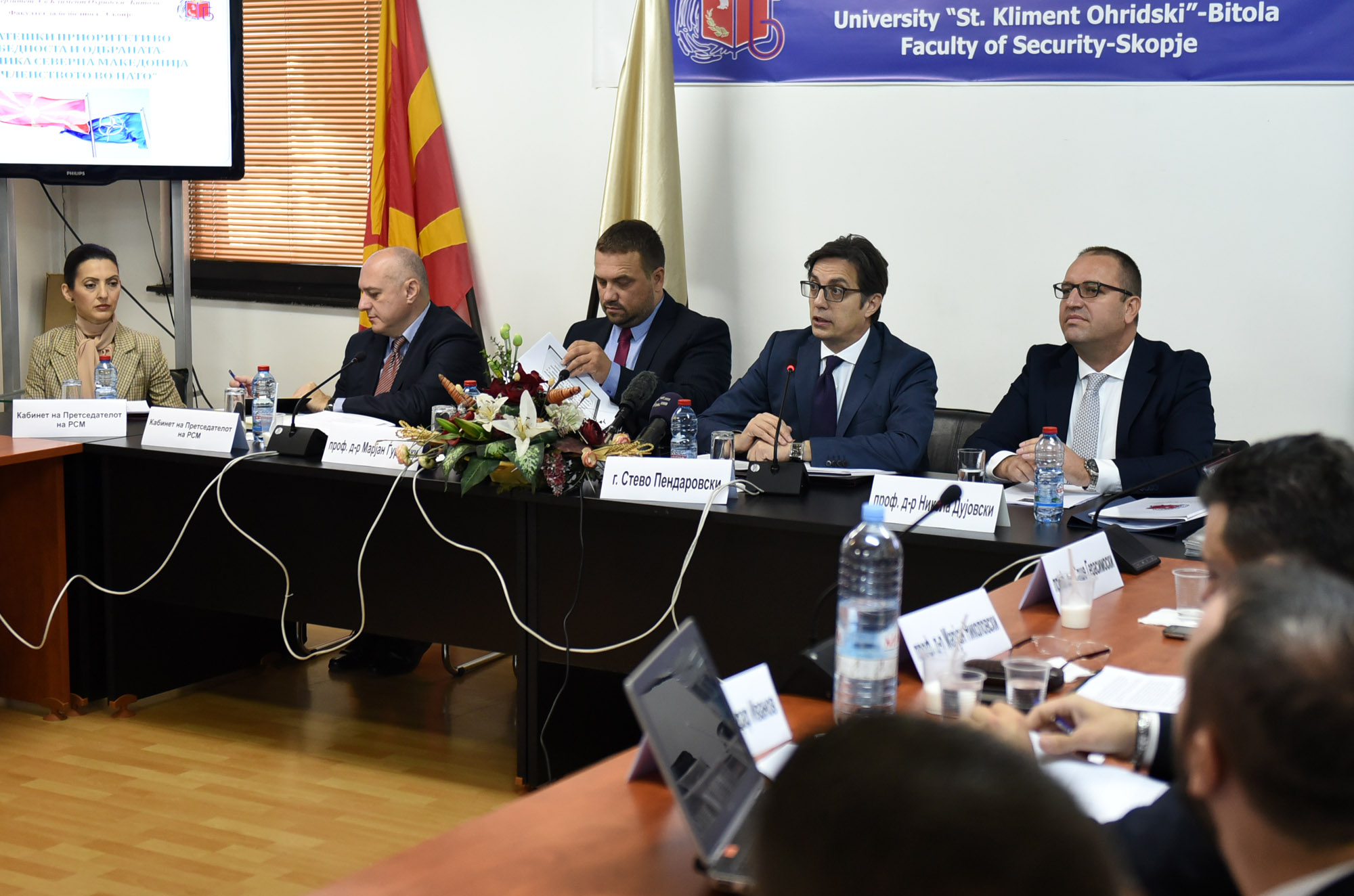 President Stevo Pendarovski, in his remarks to an expert panel debate Strategic Security and Defense Priorities – Republic of North Macedonia following the Accession to NATO, said he was taken by surprise by the fact it was first time ever that a head of state comes to such an important institution, alluding to the Faculty of Security Studies, which organized the panel discussion together with the Cabinet of the President.
"I hope by the end of my term in office, I will have an opportunity to come to this institution more often, considering that for decades this has been the sole place for education of students studying security. And I also hope that my successors visit this institution," Pendarovski said.
Speaking about the challenges of the 21st century, Pendarovski said the best way to deal with the challenges is to cooperate with skilled and qualified people in this field. It is unacceptable for the first time in 42 years that a head of state tours such an institution, he added.
"Undoubtedly, the key strategic breakthrough that North Macedonia has made in terms of its national security is the NATO membership invitation that we received in July 2018. It was a historic breakthrough and a turning point that finally puts our country on the global security map once and for all."
"Terrorism, religious extremism, cyberattacks, disinformation campaigns, hybrid wars are ongoing and will not disappear anytime soon. The best way to tackle contemporary security threats that are high on NATO's agenda is to keep track of trends and face them together with other members of the Alliance," the President said.
Fajon: France is playing dirty political game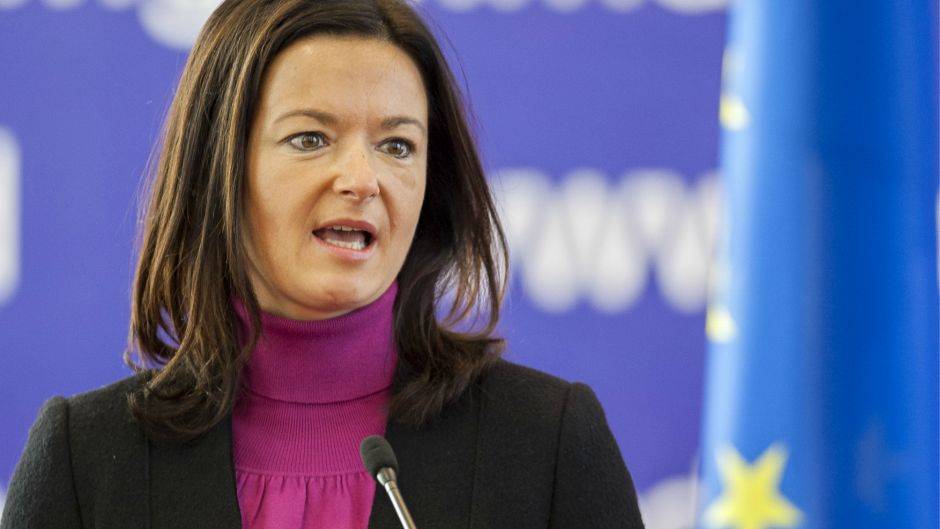 MEP Tanja Fajon on Friday blamed France of playing dirty political game when it comes to the EU enlargement process
"North Macedonia and Albania did not receive their green light to open talks with EU yesterday, and Europe remains strong ally. Union's credibility has been shattered," Fajon wrote on Twitter.
"France is playing a dirty political game and I fear we will pay the price. This is unacceptable," she tweeted.
Slovenian MEP and Rapporteur for Kosovo in the European Parliament, says she is very disappointed that the European Council has missed another opportunity to show that enlargement matters and that EU keeps its promises.
"France is still holding the European Union to ransom. France continues to undermine the EU interest in the Balkan region," Fajon says on Twitter.
Optimism fading ahead of long-awaited decision on EU entry talks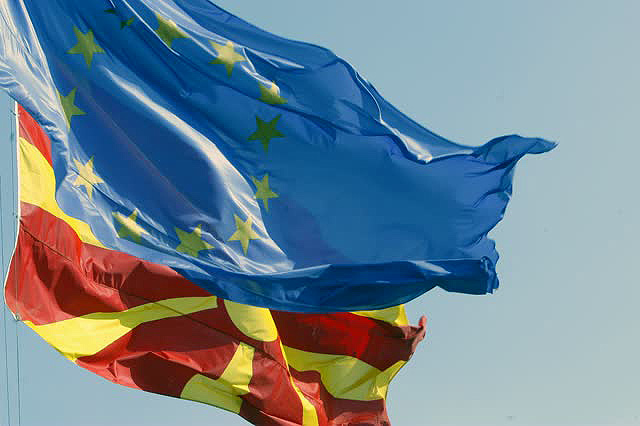 It seems there is no breakthrough emerging from the last-ditch effort to reach a deal on EU enlargement at Friday's session of the European Council, the last hope for North Macedonia to get a date to start EU membership talks.
Optimism faded on Friday that the EU will set a date for accession talks with Albania and North Macedonia though a slim chance remained that the European Council would take a positive decision eventually.
The EU leaders suspended discussions early this morning with no sign of breakthrough in trying to strike a deal to start negotiations with Albania and North Macedonia, and with no signal indicating that French President Emmanuel Macron might soften hardline on accession talks.
Finland's Prime Minister Antti Rinne, whose country holds the rotating EU presidency, said no deal has been reached thus far.
The two Balkan hopefuls were expecting to get the go-ahead to start membership talks during the two-day EU summit.
According to news reports, EU leaders struggled past midnight in a tense debate over the two small Balkan nations, but ultimately were unable to reach agreement even on a bland statement offering encouragement and postponing a formal decision.
French President Emmanuel Macron had reportedly strongly opposed moving forward with accession talks and ultimately prevailed over other leaders, including European Council President Donald Tusk and German Chancellor Angela Merkel, who were in favor.
Macron had reportedly refused to allow any country join the bloc until enlargement procedures improve, whilst Netherlands remained steadfastly opposed to Albania's EU bid.
EP rapporteur Fajon: It's such a shame, Macron wake up!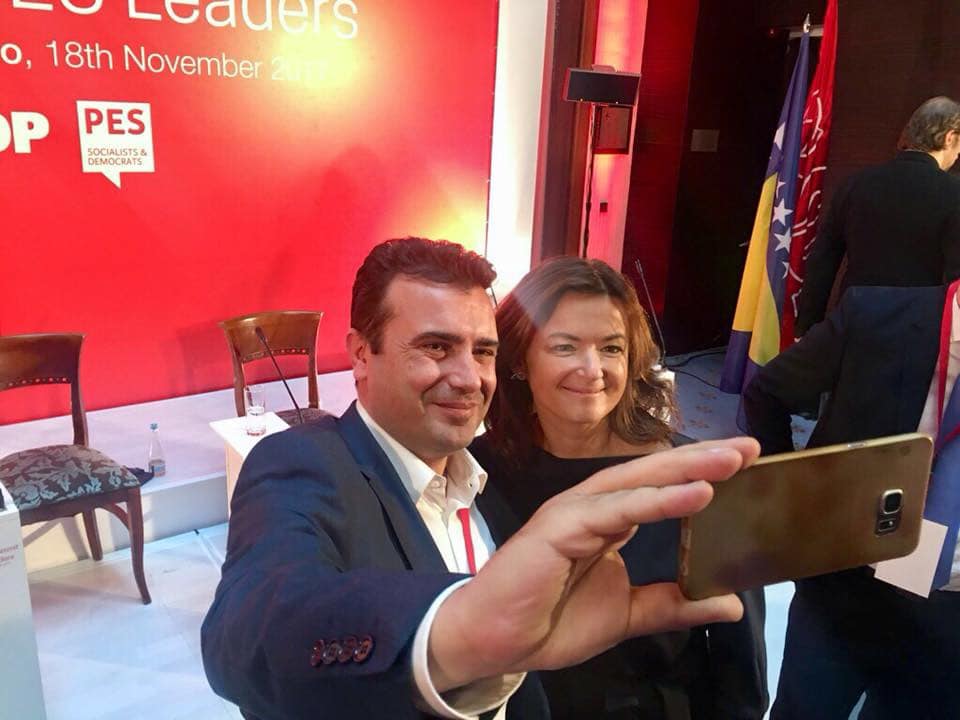 Tanja Fajon, Slovenian lawmaker and Rapporteur for Kosovo at the European Parliament, on Thursday slammed France's adamant opposition to opening of EU accession talks with North Macedonia and Albania, urging the French president to wake up and EU to deliver on its promise.
"It's such a shame. Emmanuel Macron, wake up! It's time for EU to show political maturity and responsibility! These leaders have done their part of the work! Now it's the Council of the European Union turn to fulfil its part and finally agree to open the accession talks with North Macedonia and Albania," Fajon wrote on Facebook page.
The rapporteur for Kosovo at the European Parliament posted alongside photos of her together with North Macedonia's Prime Minister Zoran Zaev and Foreign Affairs Minister Nikola Dimitrov.
Earlier this week, the EU foreign ministers failed to agree on setting a date for opening the accession talks with the two Balkan hopefuls.