Pendarovski says he's disappointed with Katica Janeva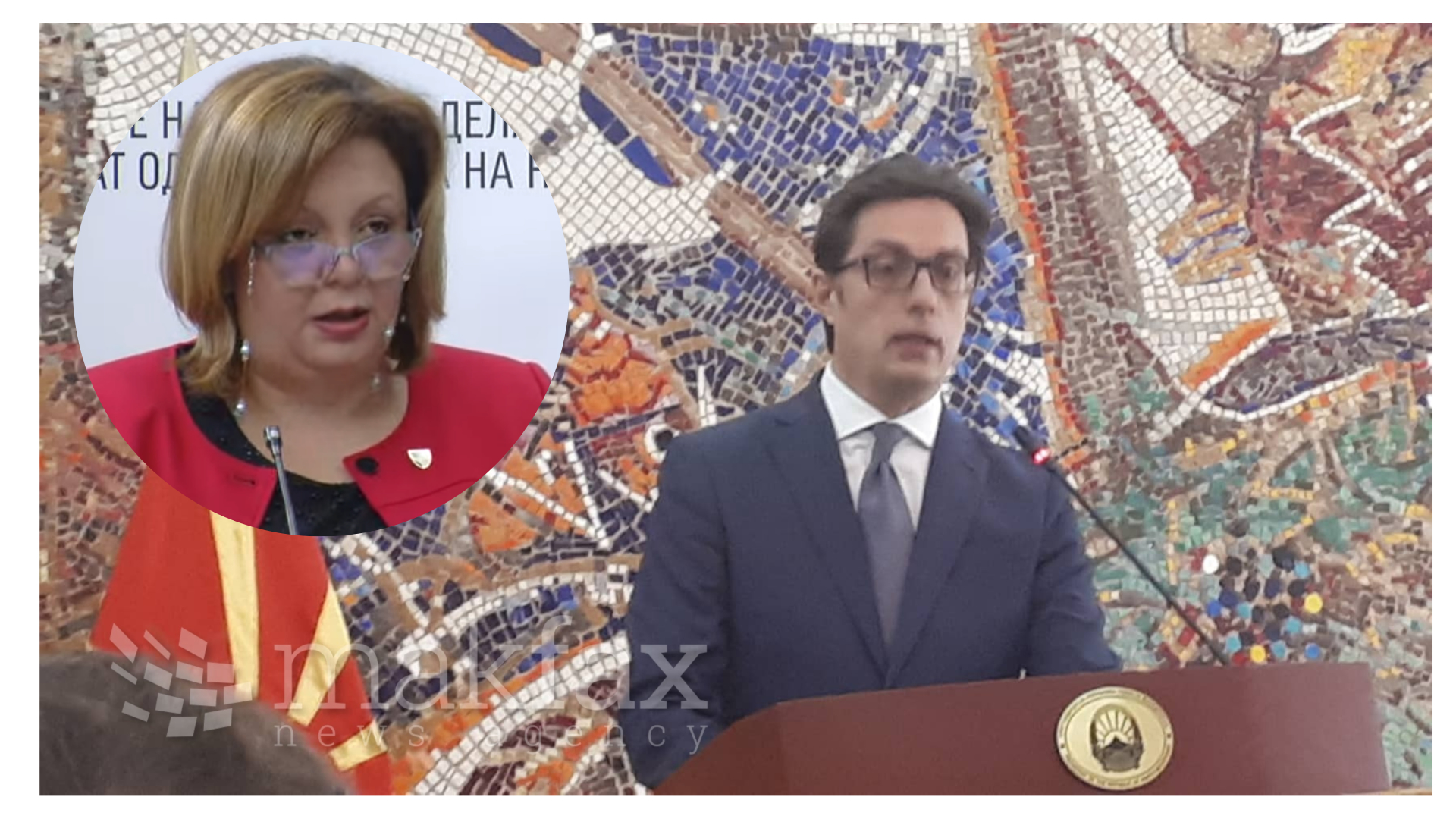 "From what we have heard so far about Katica Janeva as a human being, I am disappointed," President Stevo Pendarovski told a press conference Monday in relation to extortion racket case.
The president said he had met Boki13 twice – at an interview with 1TV and earlier in 2015 at SDSM's protest rally.
Pendarovski called for efficient, prompt and thorough investigation into 'Racket' case, but warned that presumption of innocence should be respected. A person suspected or charged with criminal offence shall be presumed innocent until proved guilty according to law.
Pendarovski told the reporters that he is disappointed with the rumors, allegations… he has heard thus far relating to the case, urging a swift and thorough investigation.
VMRO-DPMNE: Katica Janeva reluctant to cooperate with prosecutors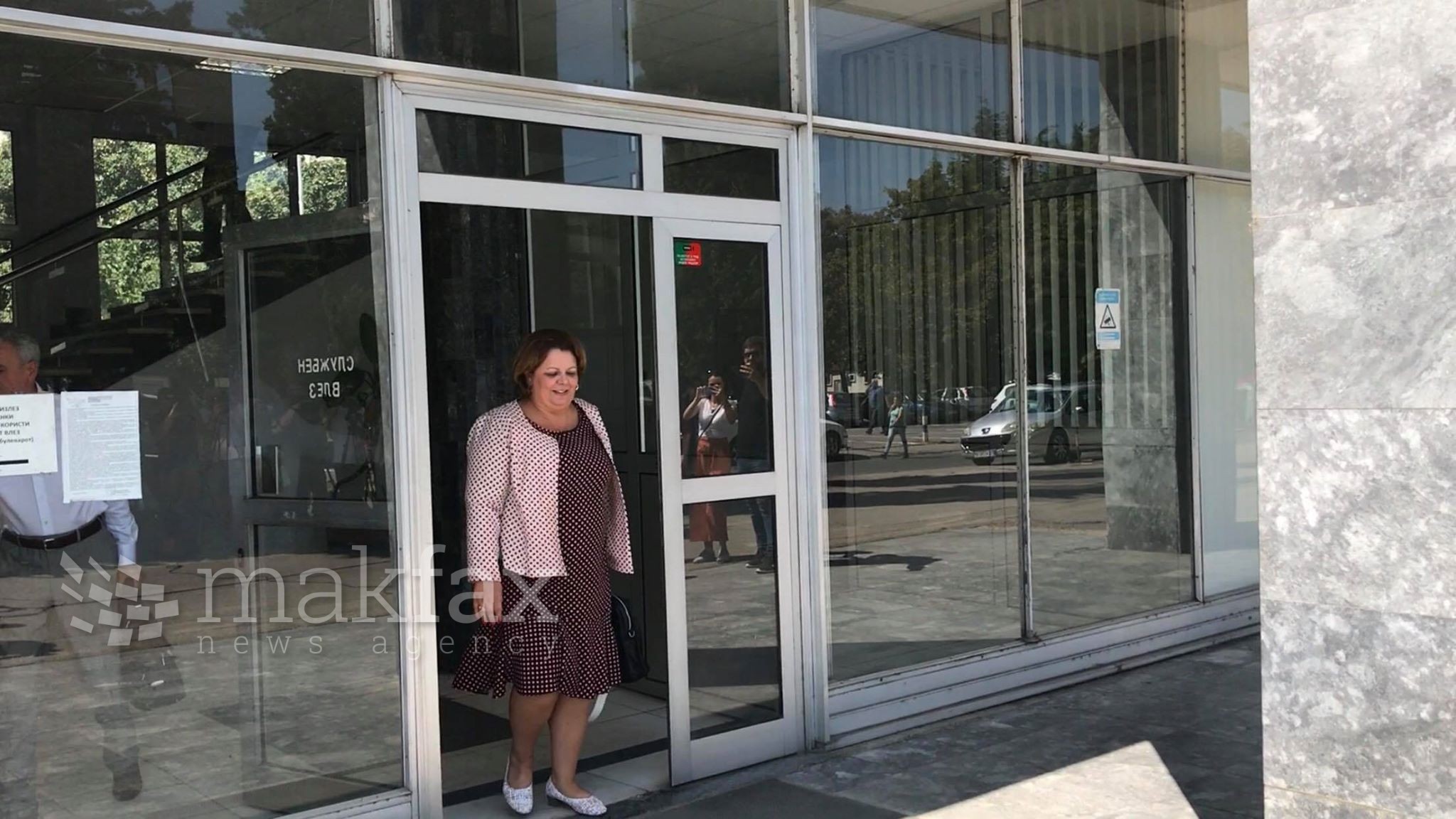 "Yesterday's testimony of Janeva is a proof that investigation into millions euros worth of crime in 'Racket' case has been compromised, VMRO-DPMNE said in a press release Wednesday.
The opposition party slams Janeva for showing up to testify accompanied by a lawyer.
"Her lawyer simultaneously represents one of the targets (defendants) in 'Imperia' case, a case run by SJO (Special Prosecutor's Office). This is an insult to all the honest citizens who expect justice in Macedonia and want to see our country as success story," VMRO-DPMNE said.
The opposition party reiterated its call for unbiased and in-depth investigation into the high-profile extortion scandal that rocked the country lately.
Zaev-Avramova meeting: North Macedonia, Bulgaria boost economic cooperation and business ties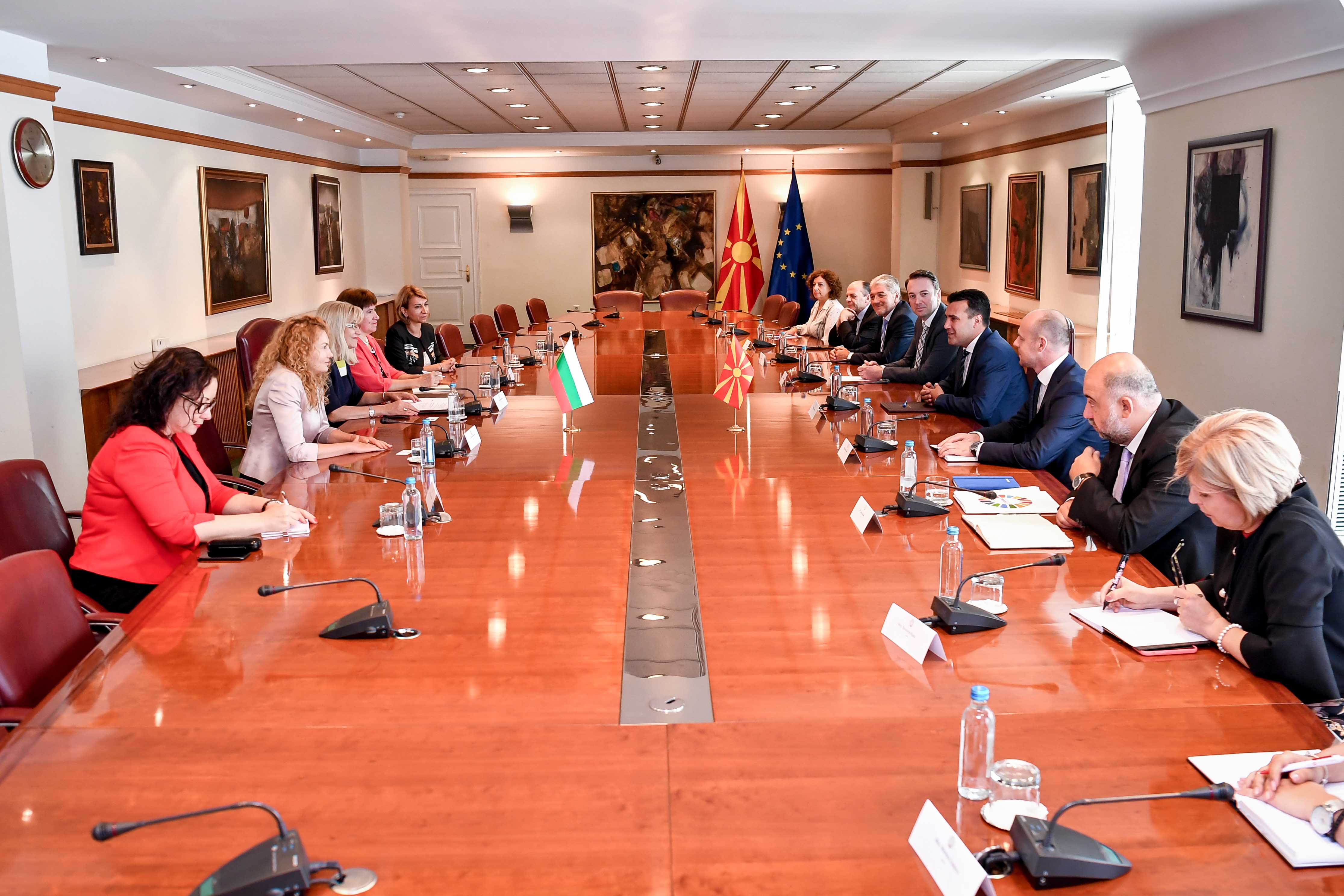 Prime Minister Zoran Zaev and Local Government Minister Goran Milevski on Tuesday hosted a high-level Bulgarian delegation led by Minister of Regional Development Petya Avramova.
At the meeting, PM Zaev said that two years after the signing of the Agreement on Good Neighborliness, Friendship and Cooperation, a significant progress has been made in terms of bilateral cooperation and strengthening the political dialogue.
"The Government of North Macedonia is committed to pursuing the road investment strategy and setting up a modern road network, investments in water supply systems, environmental protection projects, and providing better quality of life for the citizens," PM Zaev said.
"The investments encourage economic development and co-operation with neighbors within investments in fields spanning agriculture, mining industry and other sectors," he added.
The prime minister expressed gratitude on Bulgaria's strong support for North Macedonia's NATO and EU entry bid.
At the meeting, the interlocutors reaffirmed the two countries' commitment to driving forward the projects of particular relevance, such as Corridor 8, as well as enhancing cross-border cooperation with support of EU funds.
Janeva says she was summoned as witness and doesn't feel guilt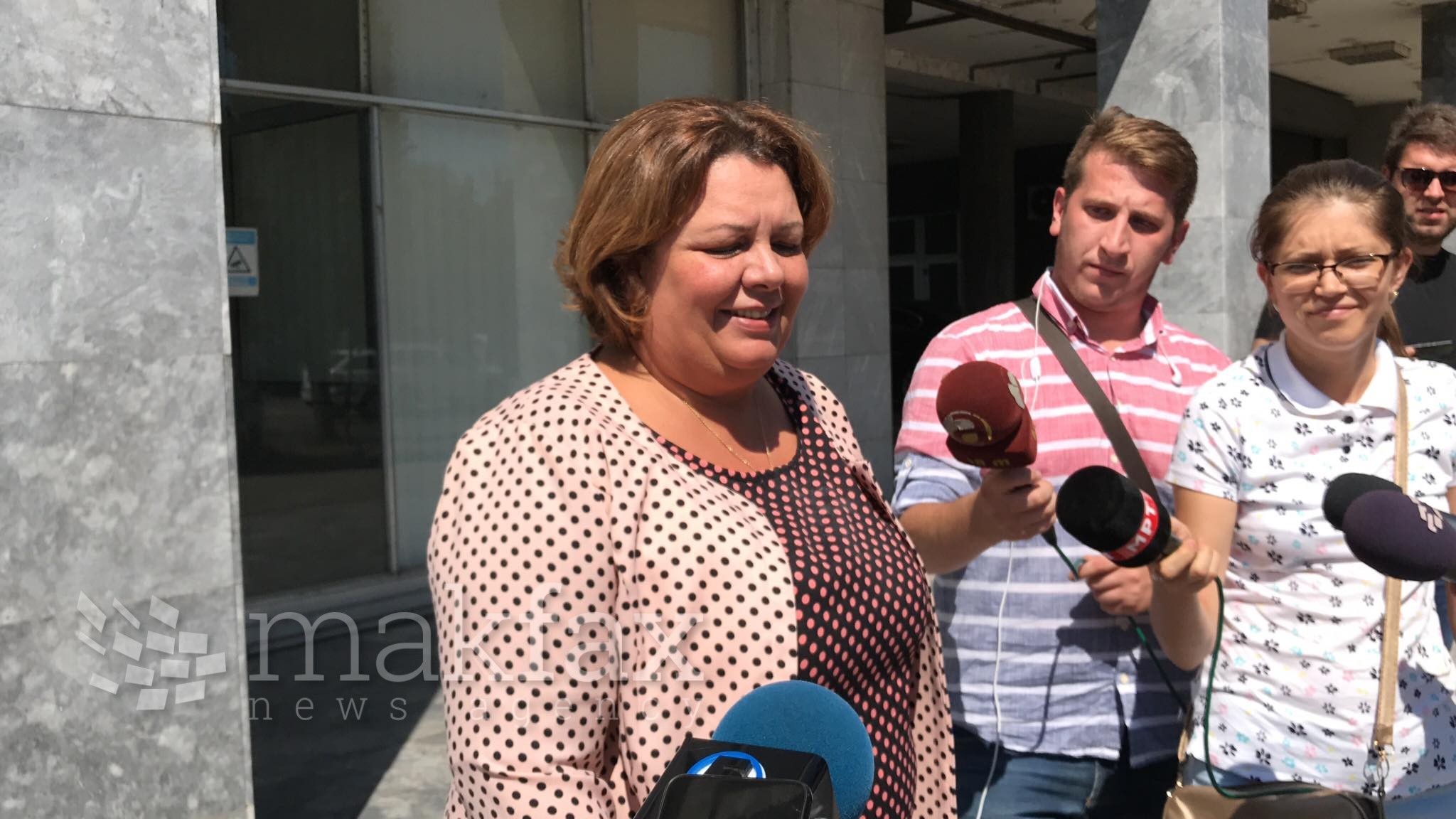 Katica Janeva, the outgoing SJO's special prosecutor said on Tuesday she was summoned by organized crime prosecutor Vilma Ruskovska as a witness in 'Racket' case, adding that she feels no guilt.
The outgoing special prosecutor was questioned for four hours Tuesday as part of a probe into a high-profile racketeering case.
Exiting the Office Prosecuting Organized Crime and Corruption after the questioning in connection with extortion racket case, Janeva told the reporters that all dilemmas will be cleared in court.
"My phone was not formatted, and I don't know if the investigation will be expanded. I don't feel guilt. There will be a trial and you'll have an opportunity to get updates,"Janeva told the reporters gathered outside the premises of law enforcement authority.
Asked by a reporter about Orce Kamcev's whereabouts, Janeva said she didn't know.
Janeva resigned as special prosecutor amid allegations of her involvement in a scheme to take kickbacks from a businessman charged by her office over corruption allegations. But, she remains in the post until a successor is appointed.
The scandal erupted in July when Bojan Jovanovski, informal owner of 1TV station, and his alleged accomplice, Zoran Milevski, were arrested on suspicion of extorting money from a business owner Orce Kamcev in return for lighter sentence in another case. The two allegedly approached Kamcev and demanded that he pays an amount and he will be cleared of charges.
Katica Janeva is still the head of Special Prosecutor's Office (SJO), which was set up in 2015 to investigate and prosecute criminal offences related to and arising from content of the illegally intercepted communication.