Sobotka: Austria vows to convince skeptics set a date for launch of accession talks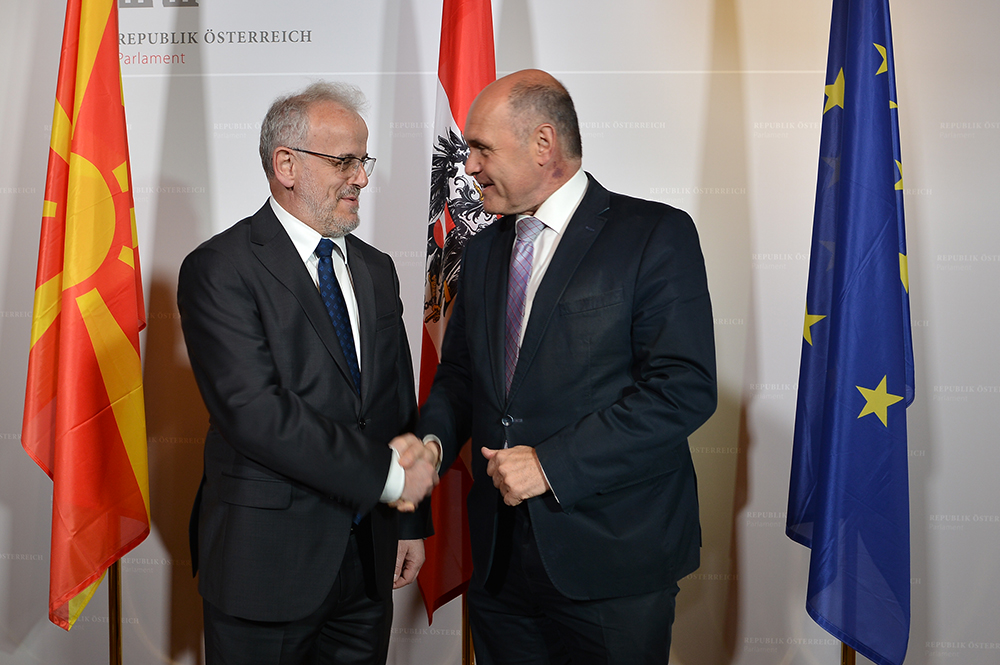 Austria will do its utmost to convince the skeptical countries that granting North Macedonia's request to launch EU membership negotiations is indispensable, Wolfgang Sobotka, the President of Austrian National Council, told Macedonian Parliament President Talat Xhaferi.
The two met in Vienna on Tuesday. They praised the good relations between the two countries' parliaments. Sobotka welcomed the signing and implementation of Prespa agreement, describing it as an example to all countries across Europe about disagreements solved through dialogue.
Sobotka expressed optimism that persistent efforts by the government of North Macedonia to pursue reforms in key areas would be recognized by EU member-states, resulting in formal go-ahead with accession talks.
North Macedonia expects to hear in June whether the EU will grant its request to launch full membership negotiations.
Xhaferi stressed the joint commitment both of the ruling and opposition parties to supporting the country's strategic goal – EU and NATO membership.
"A launch of entry talks in June 2019 will give fresh impetus to consolidation of democracy and rule of law, and at the same time, it will send a clear and positive message to all candidate countries in the Western Balkans, "Xhaferi said.
©Makfax.com.mk - By downloading content from this website you accept it's Privacy Policy.

Pendarovski, Xhaferi vow cooperation to meet people's interests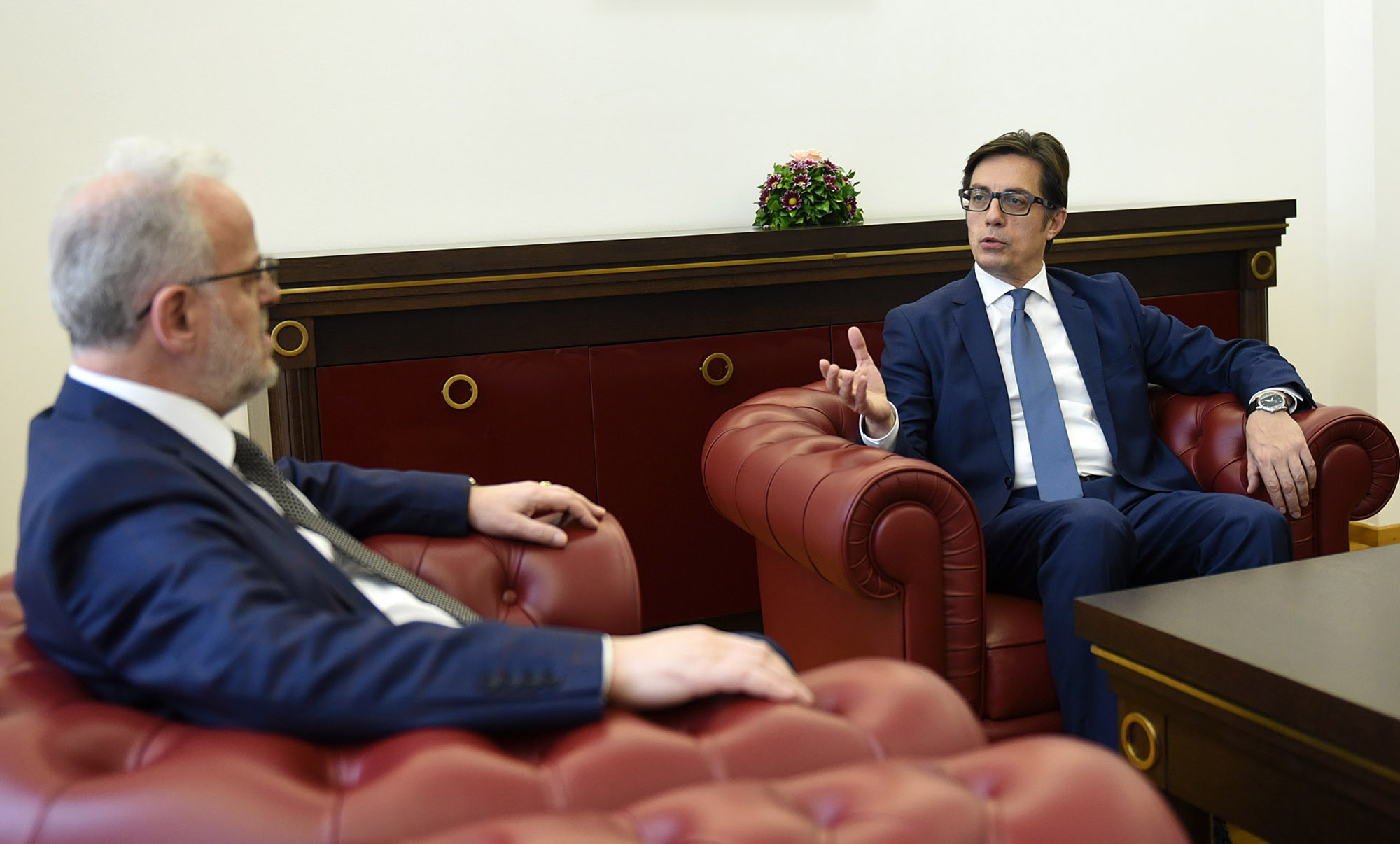 President Stevo Pendarovski hosted Parliament Speaker Talat Xhaferi on Monday. Xhaferi congratulated the newly-inaugurated head of state, wishing him successful performance of duties in the next five years.
Pendarovski underlined the importance of parliament in the realization of comprehensive reform agenda. He also stressed parliamentary dimension in fulfilling the country's interests at international level.
The interlocutors have agreed to boost coordination between the two institutions in favor of the citizens.
Pendarovski and Xhaferi said it is important that all relevant institutions team up and focus on realization of the next stage in the EU integration process – setting a starting date of EU accession negotiations.
Zaev-Fischer: Europe should reward North Macedonia for courage to rise above toughest challenges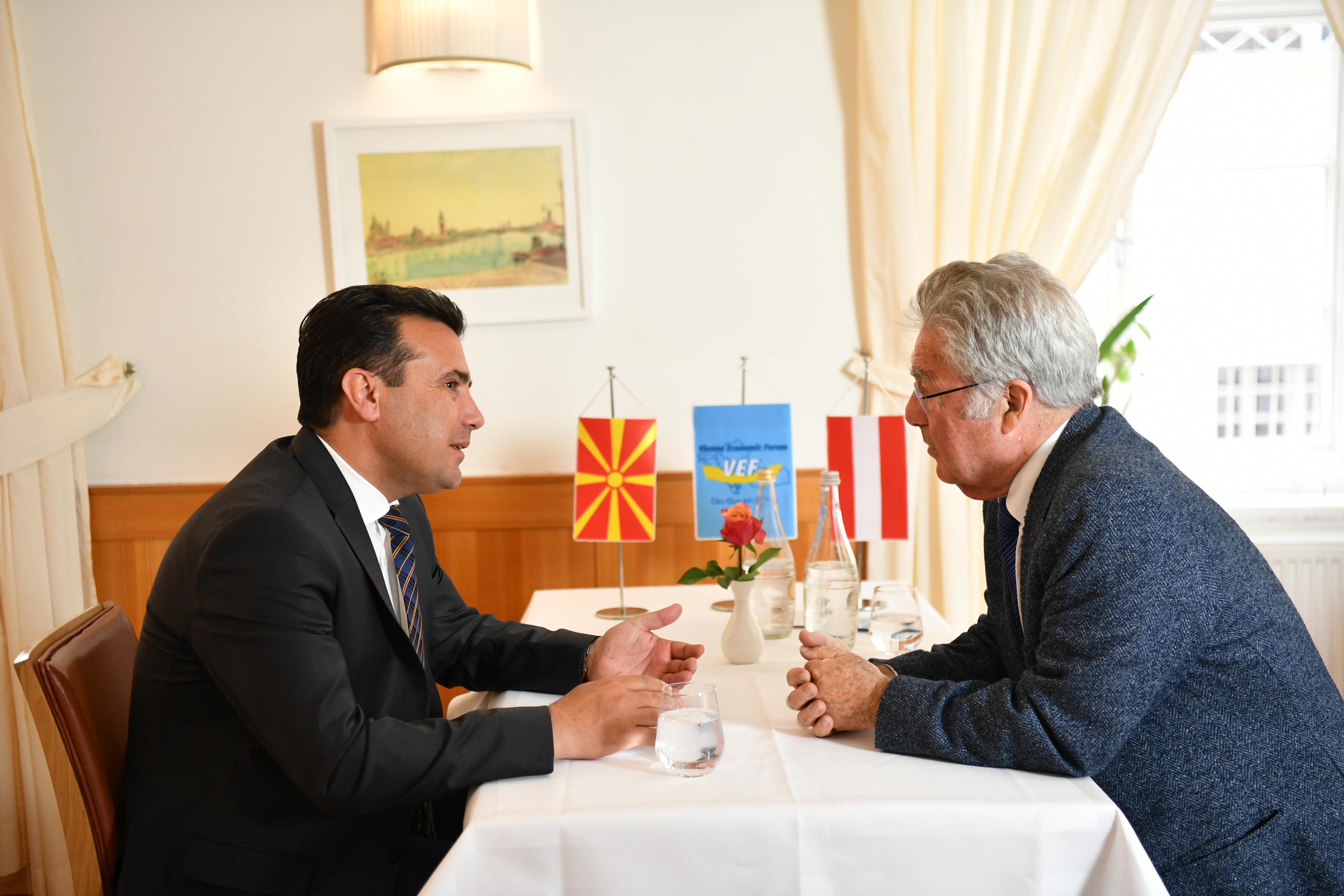 Prime Minister Zoran Zaev met with Austria's former president Heinz Fischer in Vienna on Sunday. The two shared the view that Europe should reward North Macedonia for the courage to overcome the most difficult challenges it has faced.
According to statement released by Government's press office, PM Zaev informed the former president of Austria about the latest political events in North Macedonia, the successfully-conducted presidential elections, and the ongoing reforms in key areas.
At the meeting, Austria's former president reconfirmed his country's support along North Macedonia's way to the European Union.
"North Macedonia sets a positive example of how even the most difficult bilateral issues can be solved, and therefore, Europe should reward our country," Prime Minister Zaev said at the meeting.
Hahn praises North Macedonia for solving all bilateral disputes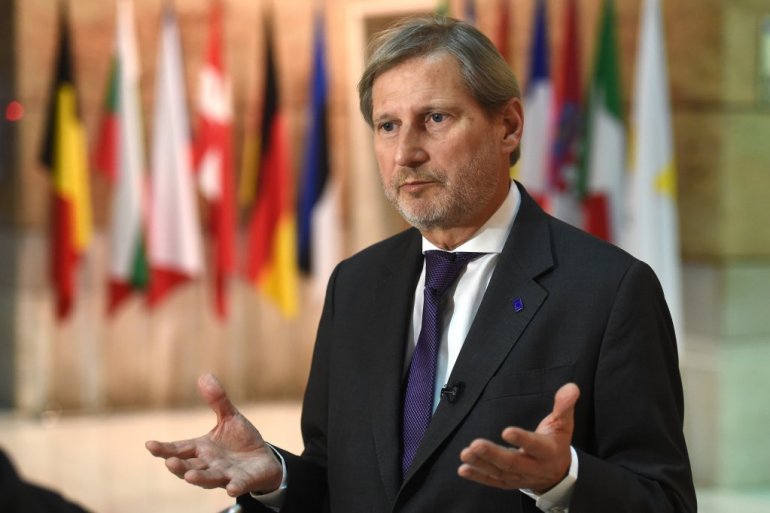 European Commissioner for Neighbourhood Policy and Enlargement Negotiations Johannes Hahn has praised North Macedonia for mending the fences with its neighbors. The country has done a great job when resolving the disputed issues with Greece and Bulgaria, thus becoming the only country in the region with no dispute with any of its neighbor.
Historical agreement on ending the name dispute with Greece and friendship accords with Bulgaria are pathbreaking signals to the entire region that resolutions of long-standing disputes are possible.
When asked to tell if North Macedonia can be given a date for start of EU accession negotiations if Albania fails to bridge the ongoing political impasse, Hahn expressed his confidence that the Commission will recommend opening of negotiating chapters with North Macedonia.
The EU enlargement chief said the assessment has always been based on results achieved by each individual country. The state of play of each candidate country is assessed in detail on the basis of concrete progress and achievement, Commissioner Hahn said in an interview with Deutsche Welle.
"It would not be fair if a country should wait for another. That's the basis. Of course, it would be ideal when all countries in the region become part of the EU at a time, but that's not real," Commissioner Hahn told deutsche Welle.