Zaev-Fischer: Europe should reward North Macedonia for courage to rise above toughest challenges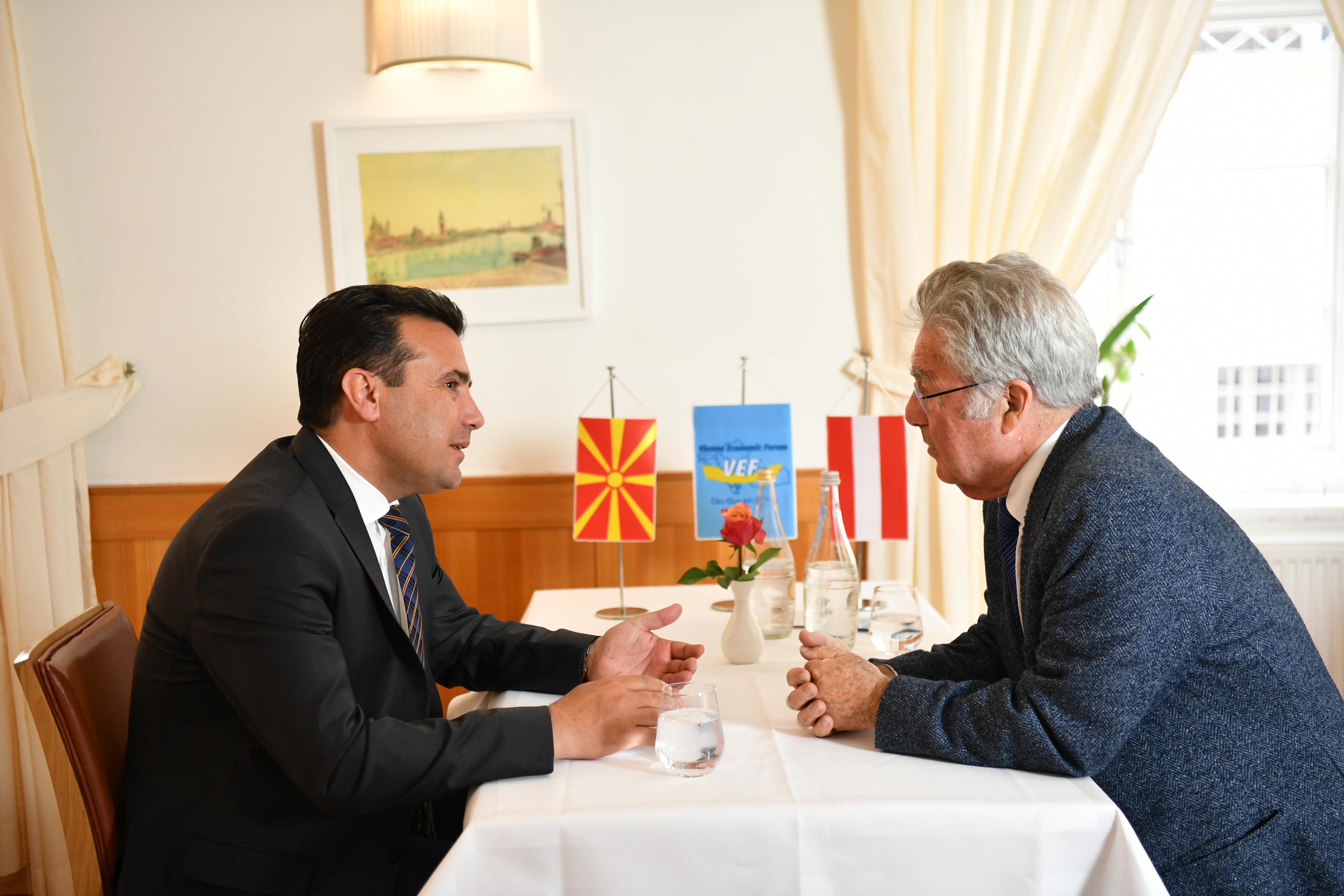 Prime Minister Zoran Zaev met with Austria's former president Heinz Fischer in Vienna on Sunday. The two shared the view that Europe should reward North Macedonia for the courage to overcome the most difficult challenges it has faced.
According to statement released by Government's press office, PM Zaev informed the former president of Austria about the latest political events in North Macedonia, the successfully-conducted presidential elections, and the ongoing reforms in key areas.
At the meeting, Austria's former president reconfirmed his country's support along North Macedonia's way to the European Union.
"North Macedonia sets a positive example of how even the most difficult bilateral issues can be solved, and therefore, Europe should reward our country," Prime Minister Zaev said at the meeting.
Zbogar announces EU funds to help N. Macedonia tackle environmental problems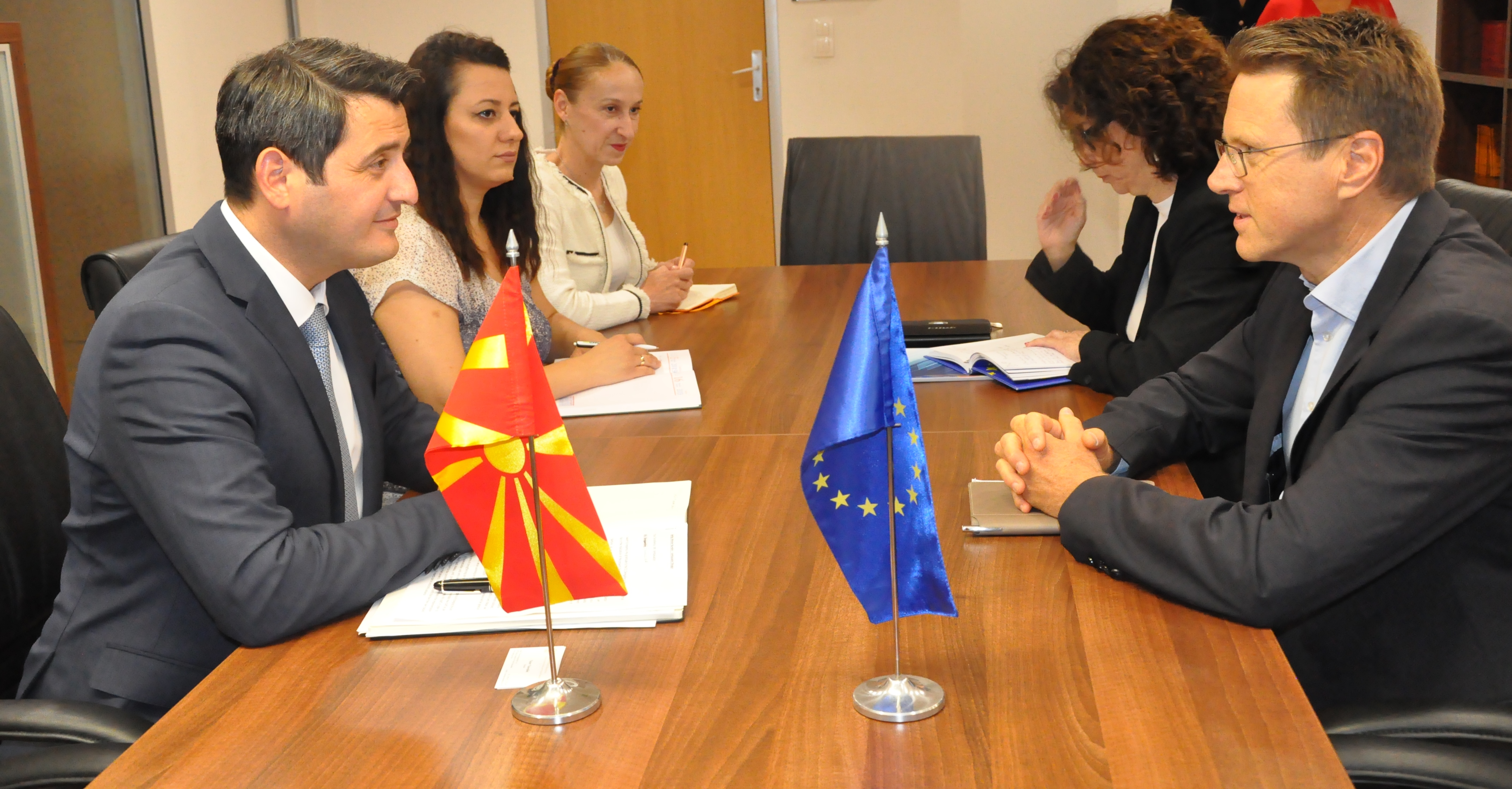 Next year, in the framework of the Berlin Process – a diplomatic initiative linked to the EU enlargement and boosting regional cooperation among the Western Balkans – to be co-chaired by Bulgaria and North Macedonia, main emphasis will be placed on the environment, i.e. funding programs and financial aid to help countries in the region tackle environmental problems.
The announcement came from Ambassador Samuel Zbogar, the Head of EU Delegation to North Macedonia, who met on Wednesday with Minister of Environment and spatial Planning, Naser Nuredini.
The two discussed about air pollution and shared other countries' experience in solving these problems.
Minister Nuredini praised the EU's support in terms of environmental protection, and expressed hope that the country will invest maximum efforts for successful utilization of EU funds and realization of the ongoing and future projects related to protection of the environment.
Ambassador Zbogar emphasized the need to raise awareness of the citizens of North Macedonia, in particular the young population, about environmental issues. Raising public awareness involves creating a specific messaging campaign about eco-activism, initiated by the European Union' Delegation to North Macedonia.
EU Delegation's new campaign entitled "Let's keep it clean like in our home" is an important part of awareness-raising, with a main emphasis placed on the individual responsibility of each and every citizen in protecting the environment.
SDSM to Mickoski: Is it true that you reached for suspect's money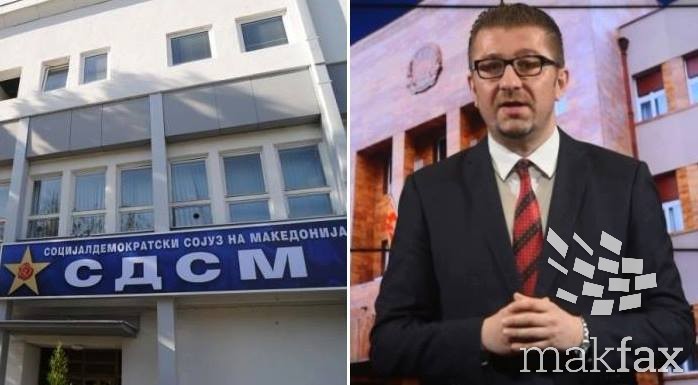 The ruling Social Democrats urged the VMRO-DPMNE leader to tell if he reached for the money of one of the suspects in 'Racket' case.
"Hristijan Mickoski must not hide the truth from the public, he should tell did he have several encounters in a disco-club and later in the 'white palace' [VMRO-DPMNE's headquarters] with one of the detainees in the 'racketeering' probe. Did he reach for the money of the suspect?" the Social Democrats (SDSM) said late on Wednesday.
Earlier, VMRO-DPMNE asked SDSM's spokesman Kostadin Kostdainov to tell what kind of a deal he discussed with Boki 13 and did they talk about extortion of money from businessmen.
Just a day ahead of party leaders meeting, Zaev says 'first we need to discuss Electoral Code'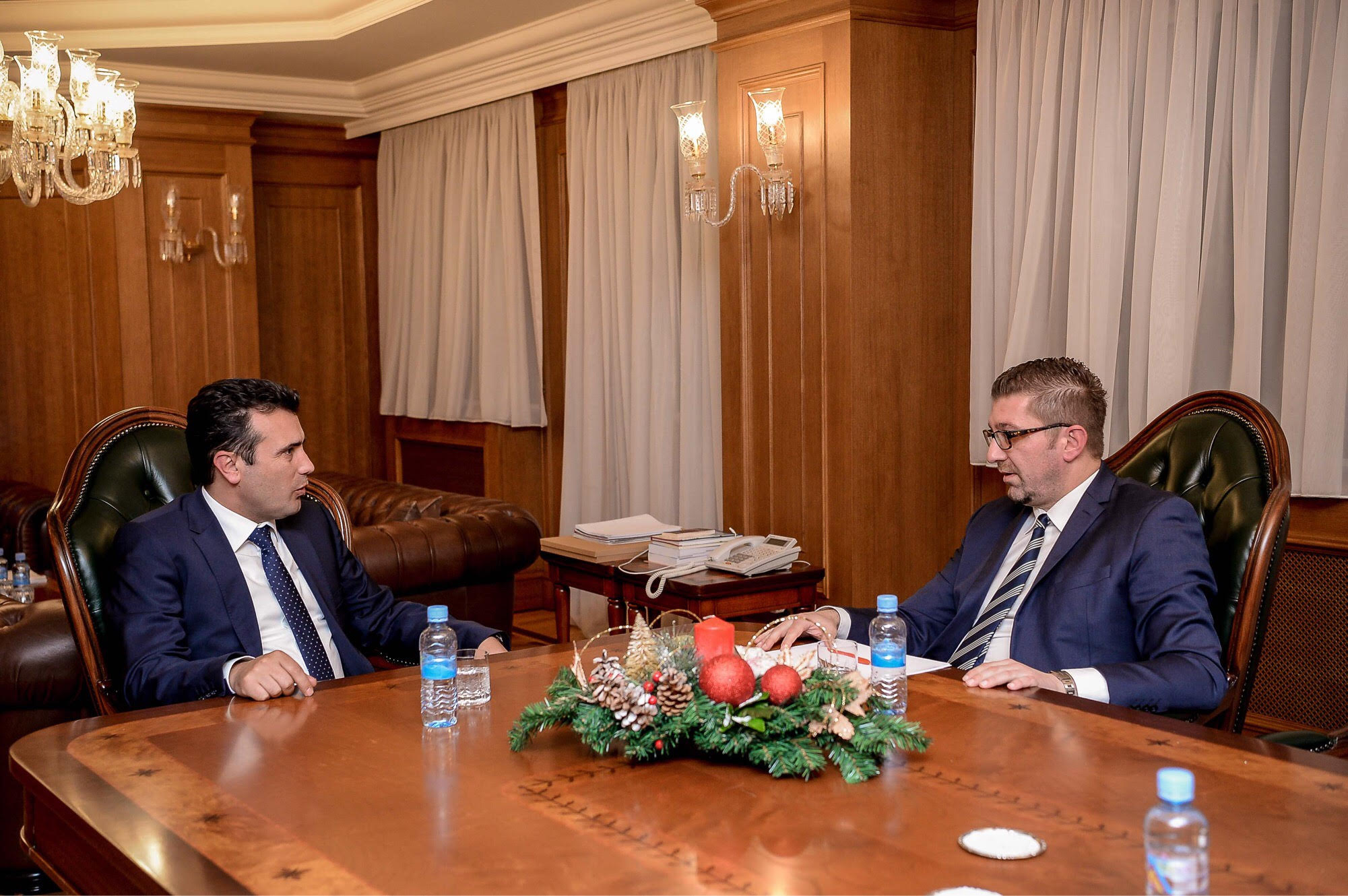 With just a day to go ahead of party leaders' meeting, one might assume there are frantic behind-the-scenes efforts underway to ensure attendance of the leader of the country's largest opposition party.
PM Zaev, commenting the Friday encounter of leaders of country's main political parties, said he will give it another try to ensure presence of VMRO-DPMNE leader Hristijan Mickoksi.
Prime Minister Zoran Zaev's position boils down to "We can talk about early elections, but first, we need to talk about electoral code".
"We don't have to reach a deal, but certainly we need to sit and talk, he added.
His remarks come a day after Mickoski rejected PM's invitation. Mickoski made it clear he may take part only if they discuss snap polls.
So far, Zijadin Sela of the Alliance for Albanians and Ali Ahmeti of the Democrtic Union for Integration (DUI) have confirmed their attendance at the meeting, slated for Friday.