Albania scraps work permit requirement for Albanians in North Macedonia, Montenegro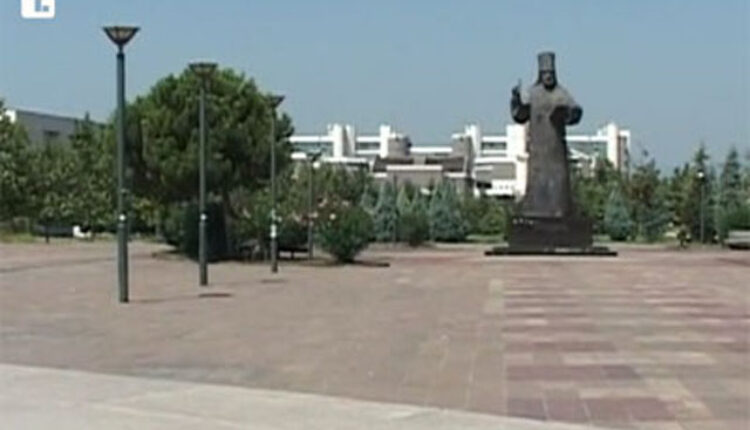 Ethnic Albanians who live in North Macedonia and Montenegro no longer need to apply for permits to get a job in Albania, as part of the Tirana-based government initiative to boost ties between Albanians in the region.
Starting this week, ethnic Albanians from North Macedonia and Montenegro will have the same access to jobs in Albania as locals, according to a decision made by Albanian Prime Minister Edi Rama's cabinet.
"Albanians from Montenegro and North Macedonia will enjoy the right to employment, just as Albanian citizens do, except when employment is specifically related to Albanian citizenship, in accordance with applicable legislation," the Ministry of Finance and Economy said in a statement.
According to Montenegrin daily Vijesti, Edi Rama's government decided to allow the neighboring ethnic-Albanians get a job without work permit at a session held on 10 May.
Earlier, Albanian government scrapped work permit requirement for Albanians in Kosovo, southern and central Serbia.
Foreign Minister Gent Cakaj described the move as good opportunity for ethnic-compatriots in the region enter Albania's labor market.
"Although it may look like a move without immediate impact or sounds like a completely symbolic initiative, this is a necessary step towards increasing ties with Albanians in neighboring countries without differentiation on grounds of citizenship," Cakaj said.
He added that the decision was part of a wider package of measures that Albania has planned in a bid to bring ethnic Albanians in the region closer together.
©Makfax.com.mk - By downloading content from this website you accept it's Privacy Policy.

We are pleased with successful endeavors of our neighbors, says Zaev at Corridor-10 south leg opening ceremony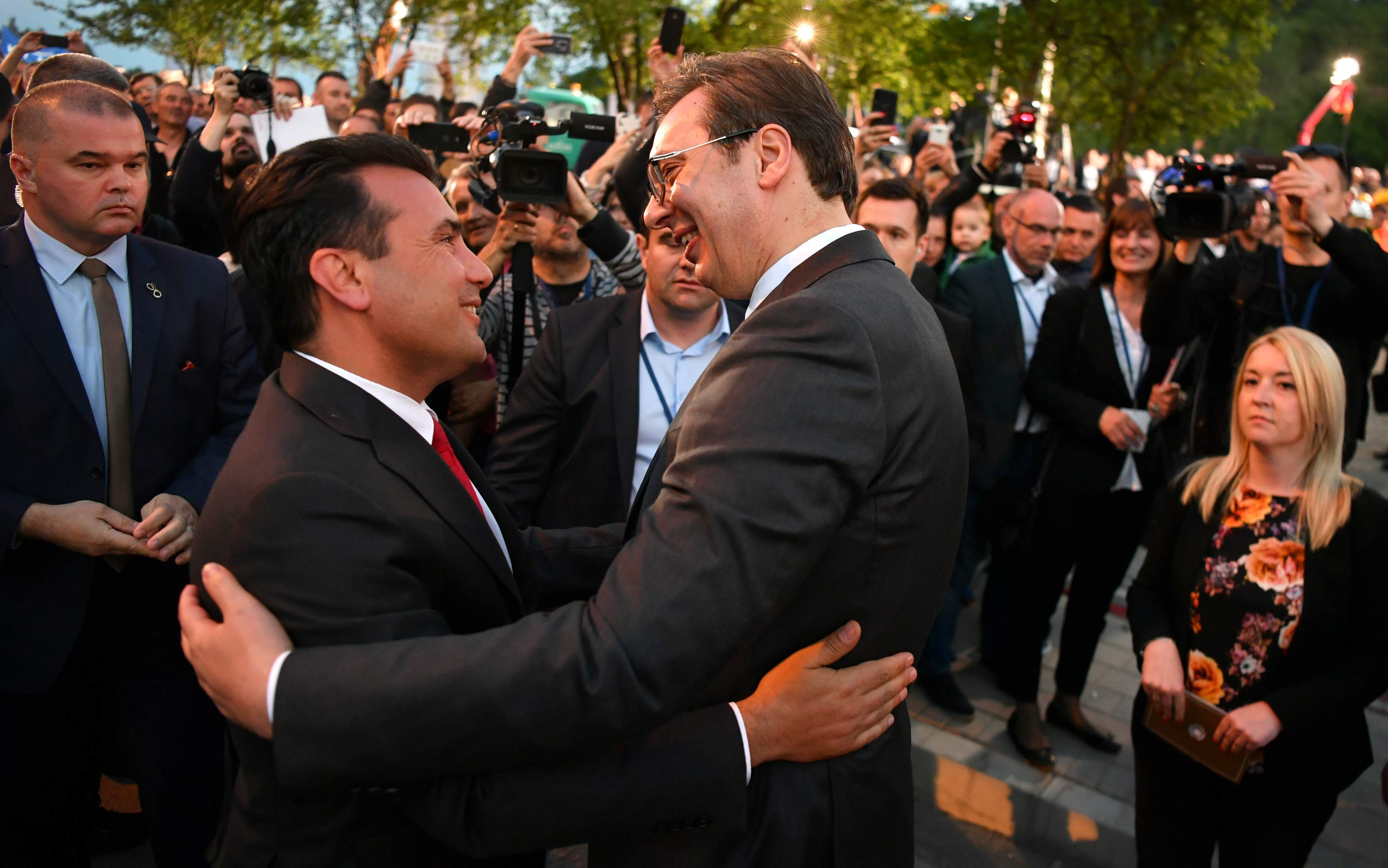 North Macedonia's Prime Minister Zoran Zaev on Saturday attended the formal opening of the final section of the south leg of Corridor-10 in Serbia.
The final section of the highway on the south leg of Corridor 10 through Serbia, the 26.3-km section in the Grdelica Gorge, opened for traffic on Saturday, May 18.
PM Zaev addressed the inauguration ceremony attendees, thanked Serbian officials for inviting him to witness such an important event in Serbia, "which is also important to our country and to the entire region".
"We are pleased with successful undertakings of our neighbors. Now, when we look at this magnificent highway, the congratulations on the successful endeavor gain even a higher significance. The two countries' citizens as well as the European citizens have a highway from north to the south gate of the European Union, PM Zaev said, adding that Skopje-Belgrade travel will take just three-and-a-half to four hours.
Serbian President Aleksandar Vucic opened the highway at a ceremony at the Vrla bridge. With the opening of this section, Serbia now has a highway stretching from the north to the south, along the entire main route of Corridor 10, from Batrovci on the Croatian border to Presevo on the Macedonian border, as well as the north leg from Horgos to the south.
Corridor X, one of the pan-European transport corridors. It runs between Salzburg in Austria and Thessaloniki in Greece. The corridor passes through Austria, Slovenia, Croatia, Serbia, Serbia, North Macedonia and Greece.
Greek opposition leader slams government as worst since fall of 1974 dictatorship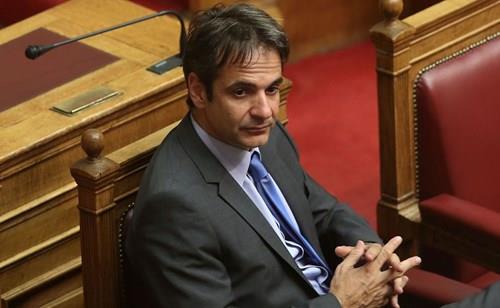 The leader of Greece's largest opposition party, New Democracy (ND), slammed the ruling SYRIZA-led coalition, branding it the worst government the country has seen since the fall of military dictatorship in 1974.
"On May 26, at local government and European Parliament elections, all Greeks will send a message that they had enough with the country's worst government since the end of the dictatorship in 1974," New Democracy party leader Kyriakos Mitsotakis told supporters at a rally in Larissa on Wednesday.
"It is not my intention to spark divisions. I came here to tell you that either we will get rid of the government or they will get rid of us," ND leader said.
"It is our job to convince the citizens that they don't deserve this misery. We are the sole force that can provide a solution to problems in Greece," he added.
Commenting the country's economy, Mitsotakis said his party will cut real estate tax by 30 percent and also reduce business company tax to 20% from 29% if it wins elections
Mitsotakis said he wants to appeal to all the Greeks who voted for SYRIZA in previous elections, to seize the opportunity and undo the mistake.
Bulgarian agriculture minister resigns amid guest houses probe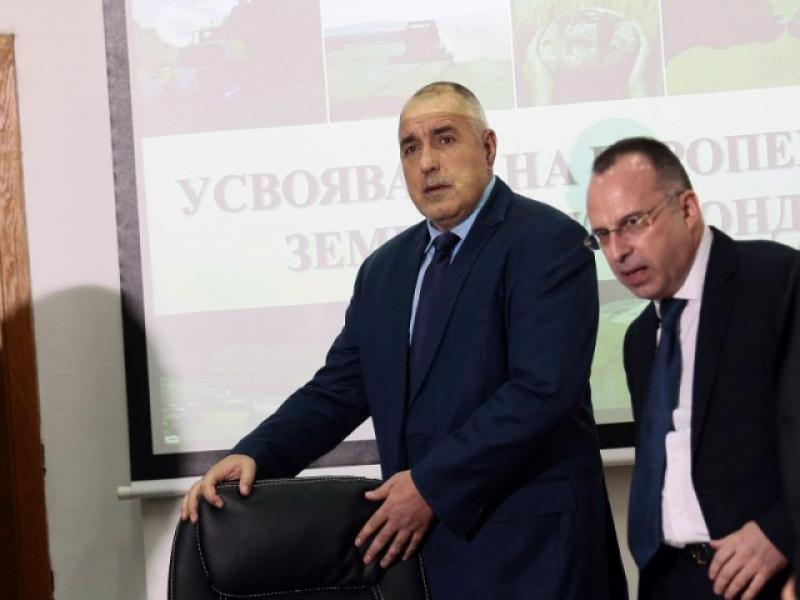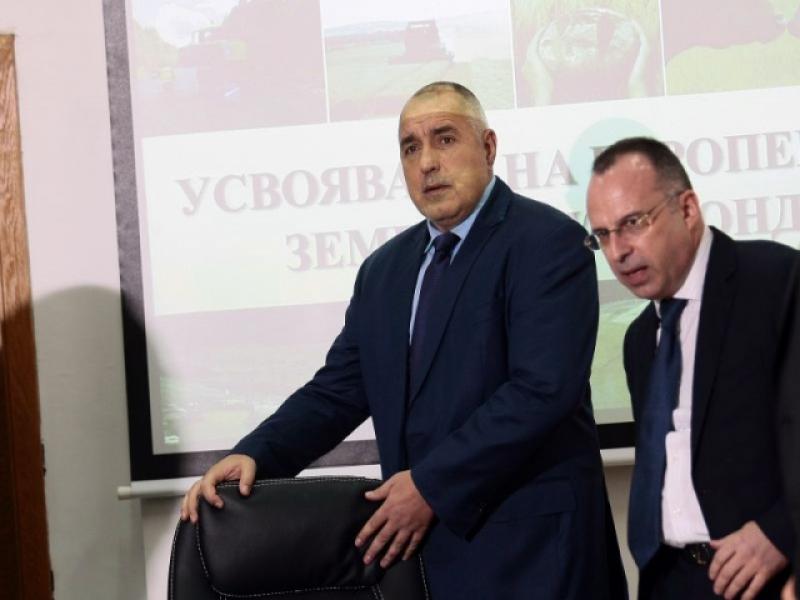 Bulgarian Agriculture Minister Rumen Porozhanov has resigned, the latest senior official to step down amid scandals involving purchases of luxury properties and the building of guest houses with EU aid for private use.
Several senior officials have resigned amid scandals about the purchase of upscale apartments at below-market prices and the construction with EU funds of guest houses for private use.
The Bulgarian government said the country's agriculture minister has resigned amid allegations about the misuse of European Union funds. A government statement Wednesday says that while Rumen Porozhanov denies wrongdoing, he has stepped down to avoid attacks against him affecting the government's work.
Porozhanov resigned two weeks after prosecutors launched a large-scale probe into possible fraud with EU rural development aid at over 700 guest houses.
Local media reported that Porozhanov bought a spacious apartment in 2004 at well-below market price. Other reports said he had failed to properly declare real estate deals carried out by his wife in 2017.
Porozhanov has denied any wrongdoing and told Prime Minister Boyko Borissov he did not want the attacks against him to influence the work of the center-right government, the government press office said in a statement