Bulgarian agriculture minister resigns amid guest houses probe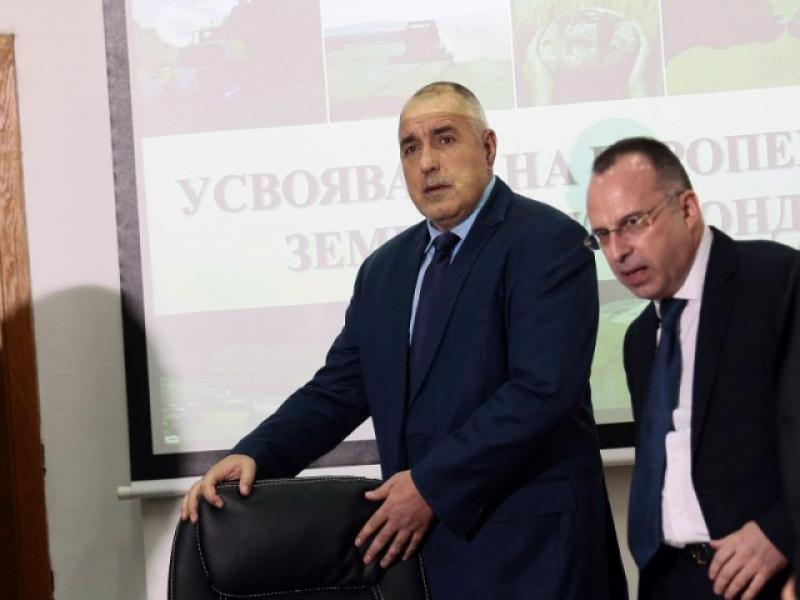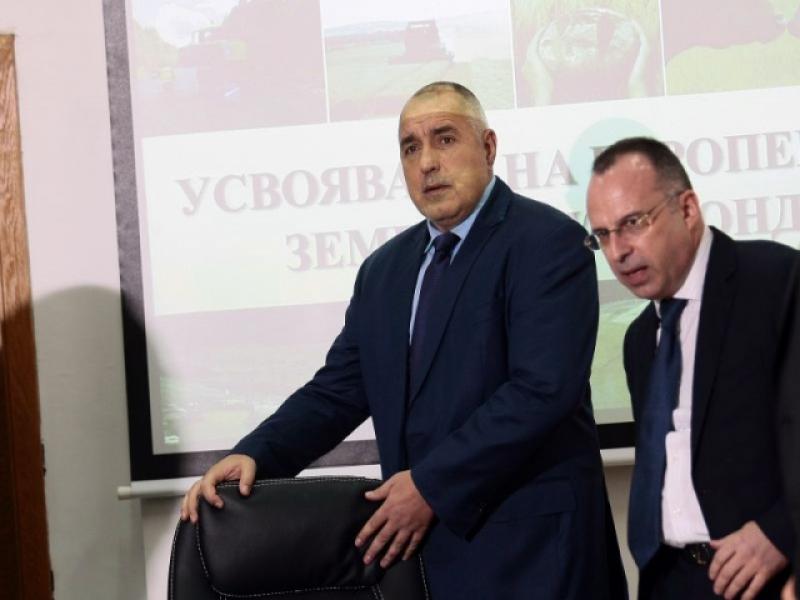 Bulgarian Agriculture Minister Rumen Porozhanov has resigned, the latest senior official to step down amid scandals involving purchases of luxury properties and the building of guest houses with EU aid for private use.
Several senior officials have resigned amid scandals about the purchase of upscale apartments at below-market prices and the construction with EU funds of guest houses for private use.
The Bulgarian government said the country's agriculture minister has resigned amid allegations about the misuse of European Union funds. A government statement Wednesday says that while Rumen Porozhanov denies wrongdoing, he has stepped down to avoid attacks against him affecting the government's work.
Porozhanov resigned two weeks after prosecutors launched a large-scale probe into possible fraud with EU rural development aid at over 700 guest houses.
Local media reported that Porozhanov bought a spacious apartment in 2004 at well-below market price. Other reports said he had failed to properly declare real estate deals carried out by his wife in 2017.
Porozhanov has denied any wrongdoing and told Prime Minister Boyko Borissov he did not want the attacks against him to influence the work of the center-right government, the government press office said in a statement
Wildfire rages on Greek island of Zakynthos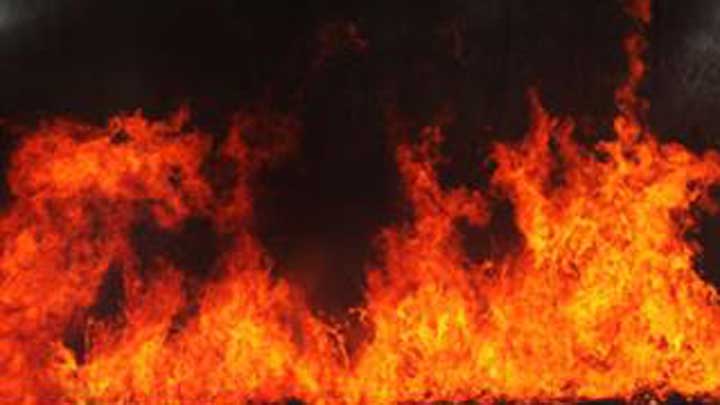 The massive wildfire on the Greek island of Zakynthos fanned by strong winds forced the evacuation of two villages on Sunday.
No fatalities were reported and the winds were not expected to subside before Tuesday.
About 300 residents and tourists have been evacuated from the villages of Keri and Agalas as a precaution.
More than 100 firefighters, backed by fire trucks, have been battling the blaze. Two water-bombing helicopters and four planes took part in the firefighting efforts.
Another wildfire raged in Loutraki region, 80 kilometers from Athens, and the fire brigade said it had been called to put out more than 70 fires in the last 24 hours.
V4 leaders call on EU to speed up Western Balkans' accession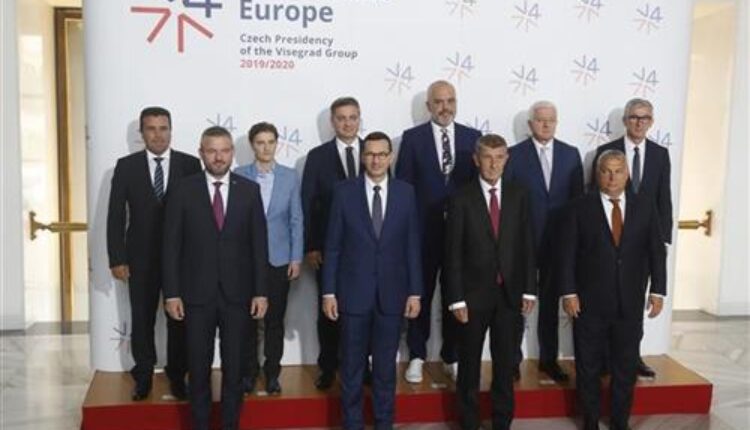 The Czech Republic, Poland, Slovakia and Hungary urged the European Union on Thursday to accelerate the Western Balkans' integration into the bloc.
Leaders from the so-called Visegrad Four (V4) group pressed ahead for the EU's Western Balkan enlargement following a summit with their counterparts from five Western Balkan countries.
In a joint statement, issued on Thursday, the V4 are demanding accession talks open this year with North Macedonia and Albania.
"We welcome the possibility in October to open negotiations with Albania and North Macedonia, while we hope to accelerate negotiations with Serbia and Montenegro so that all these countries could become EU members before the end of 2027," Czech Prime Minister Andrej Babis said.
"The Visegrad Four group wants to welcome new EU members and it fully endorses the opening of accession talks with North Macedonia and Albania this year," Slovak Prime Minister Peter Pellegrini told reporters at the V4+Western Balkan summit in Prague.
Similar statements were made by Hungary's prime minister Viktor Orban, but who then framed the need for Western Balkan accession as way to prevent migrants from entering the EU.
The V4 is also seeking an acceleration of negotiations with Serbia and Montenegro under the incoming European Commission headed by Ursula von der Leyen.
Kosovo skips V4+Western Balkan Prague summit over Zeman remarks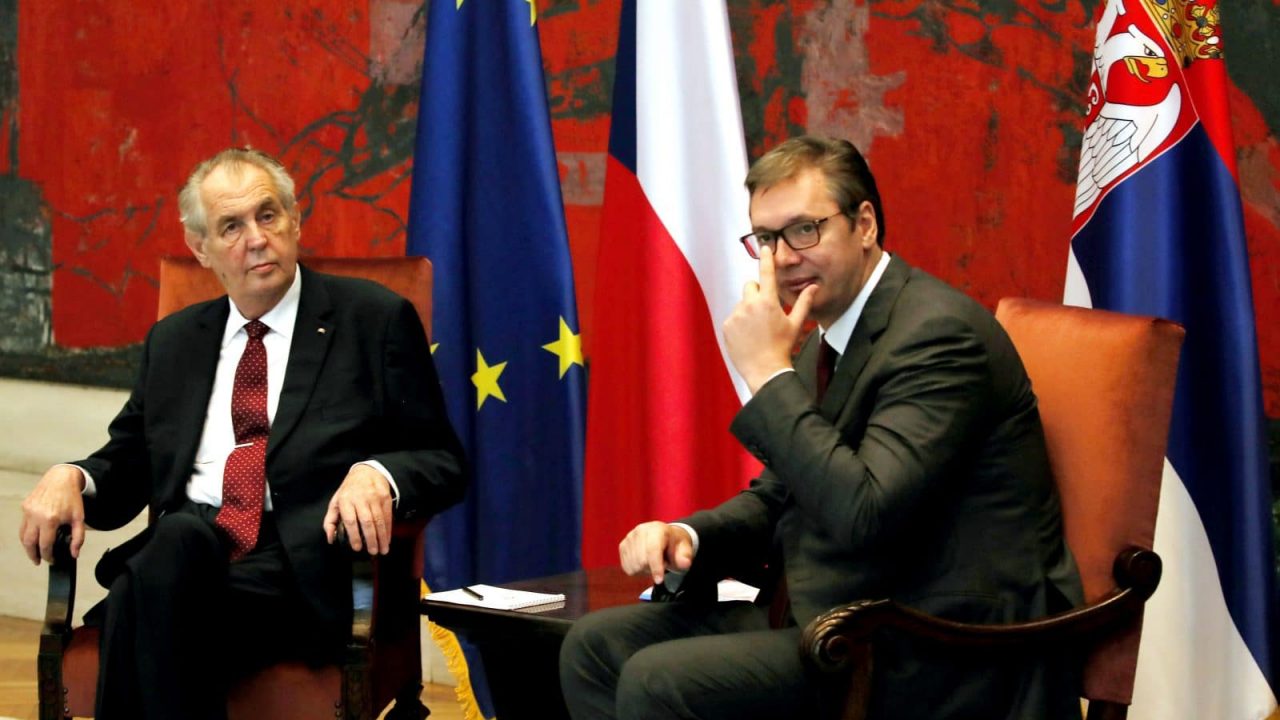 Kosovo has cancelled its planned participation in the Visegrad Four and Western Balkans summit in Prague September 12, the Czech News Agency quotes diplomats as saying.
Kosovo's Prime Minister Ramush Haradinaj has skipped out on his attendance in the meeting of Prime Ministers of the Visegrad Group (V4) members (The Czech Republic, Hungary, Poland and Slovakia) and partners from the Western Balkan in reaction to Czech President Milos Zeman's remarks in Serbia earlier this week, hinting at the possibility to reverse Czech recognition of Kosovo independence at his next meeting with Czech top officials. He said Kosovo was ruled by "war criminals".
Czech News Agency sources say that there are currently no confirmed guests from Kosovo for the Thursday meeting of prime ministers. However, discussions are still ongoing about whether the country will be represented on some level at least.
The Czech Republic has maintained diplomatic relations with Kosovo since 2008.
According to AFP, Kosovo's Ramush Haradinaj cancelled his participation in the regional summit in Prague following the statement by Czech President Milos Zeman, calling the leaders of the former Serbian province "war criminals".
"Kosovo forwarded a diplomatic note, apologizing for the absence after previously confirming attendance," Jana Adamcova, a spokesperson for Czech government, has told AFP.