Johannes Hahn: Serbia Must Adapt to EU's Foreign Policy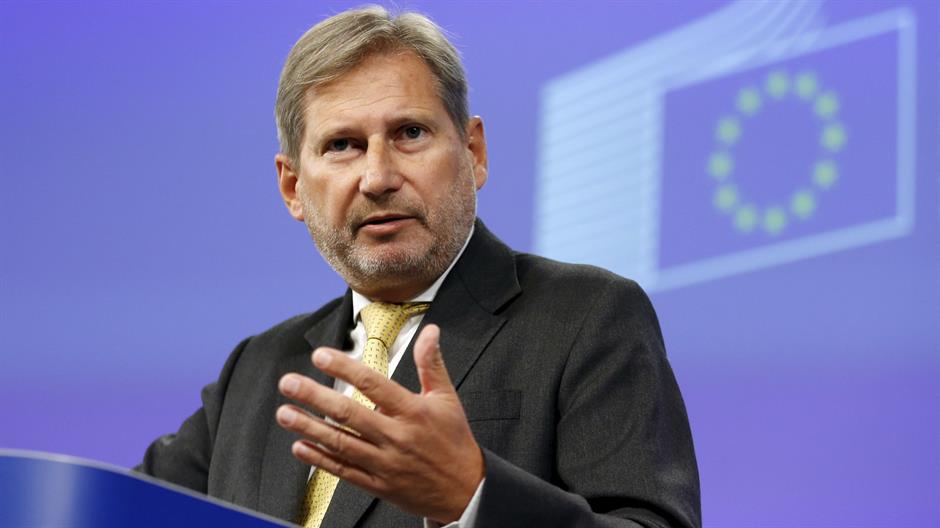 European Commissioner for European Neighbourhood Policy and Enlargement Negotiations said that Serbia will sign the agreement for free trade with Eurasian Union in the framework of the possibilities it has, but that gradually it must adapt to the foreign policies of the EU.
Hahn took part in the meeting with representatives of countries of the Western Balkans in Helsinki, where he answered a journalist's request to comment on the "intent of Serbia to join the pro-Russian bloc".
"They are not joining anything, they are just completing the deal within the frameworks of the opportunities they have. However, Serbia must adapt to the foreign policy of the EU," Hahn said.
V4 leaders call on EU to speed up Western Balkans' accession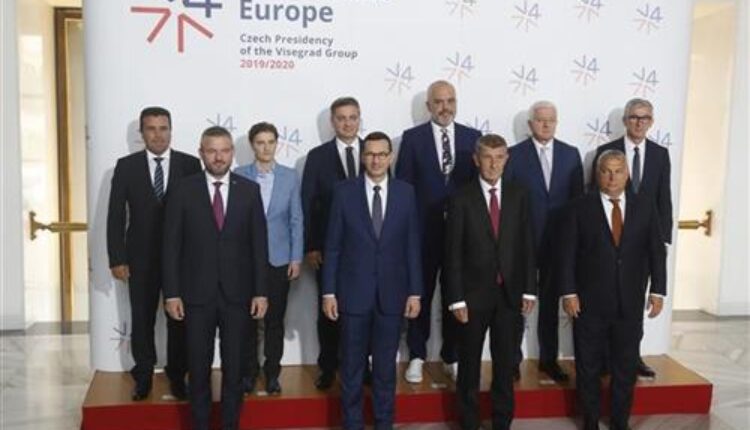 The Czech Republic, Poland, Slovakia and Hungary urged the European Union on Thursday to accelerate the Western Balkans' integration into the bloc.
Leaders from the so-called Visegrad Four (V4) group pressed ahead for the EU's Western Balkan enlargement following a summit with their counterparts from five Western Balkan countries.
In a joint statement, issued on Thursday, the V4 are demanding accession talks open this year with North Macedonia and Albania.
"We welcome the possibility in October to open negotiations with Albania and North Macedonia, while we hope to accelerate negotiations with Serbia and Montenegro so that all these countries could become EU members before the end of 2027," Czech Prime Minister Andrej Babis said.
"The Visegrad Four group wants to welcome new EU members and it fully endorses the opening of accession talks with North Macedonia and Albania this year," Slovak Prime Minister Peter Pellegrini told reporters at the V4+Western Balkan summit in Prague.
Similar statements were made by Hungary's prime minister Viktor Orban, but who then framed the need for Western Balkan accession as way to prevent migrants from entering the EU.
The V4 is also seeking an acceleration of negotiations with Serbia and Montenegro under the incoming European Commission headed by Ursula von der Leyen.
Kosovo skips V4+Western Balkan Prague summit over Zeman remarks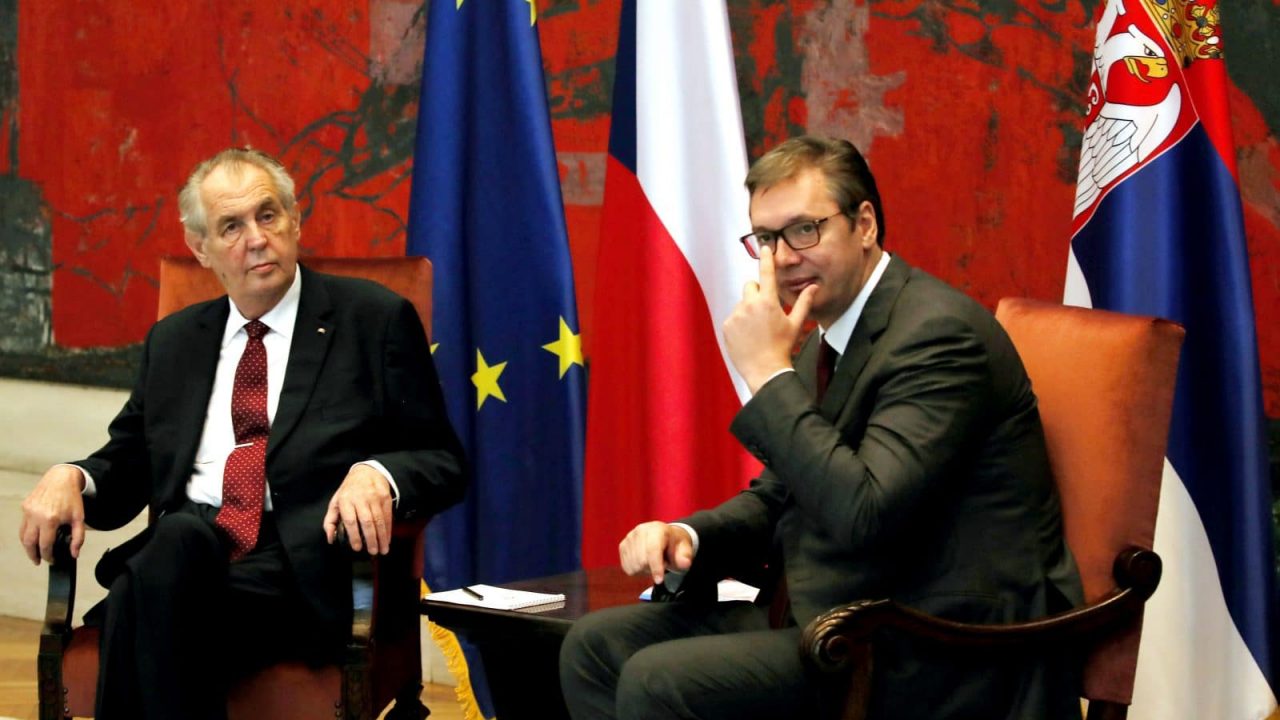 Kosovo has cancelled its planned participation in the Visegrad Four and Western Balkans summit in Prague September 12, the Czech News Agency quotes diplomats as saying.
Kosovo's Prime Minister Ramush Haradinaj has skipped out on his attendance in the meeting of Prime Ministers of the Visegrad Group (V4) members (The Czech Republic, Hungary, Poland and Slovakia) and partners from the Western Balkan in reaction to Czech President Milos Zeman's remarks in Serbia earlier this week, hinting at the possibility to reverse Czech recognition of Kosovo independence at his next meeting with Czech top officials. He said Kosovo was ruled by "war criminals".
Czech News Agency sources say that there are currently no confirmed guests from Kosovo for the Thursday meeting of prime ministers. However, discussions are still ongoing about whether the country will be represented on some level at least.
The Czech Republic has maintained diplomatic relations with Kosovo since 2008.
According to AFP, Kosovo's Ramush Haradinaj cancelled his participation in the regional summit in Prague following the statement by Czech President Milos Zeman, calling the leaders of the former Serbian province "war criminals".
"Kosovo forwarded a diplomatic note, apologizing for the absence after previously confirming attendance," Jana Adamcova, a spokesperson for Czech government, has told AFP.
Bulgaria charges former MP with spying for Russia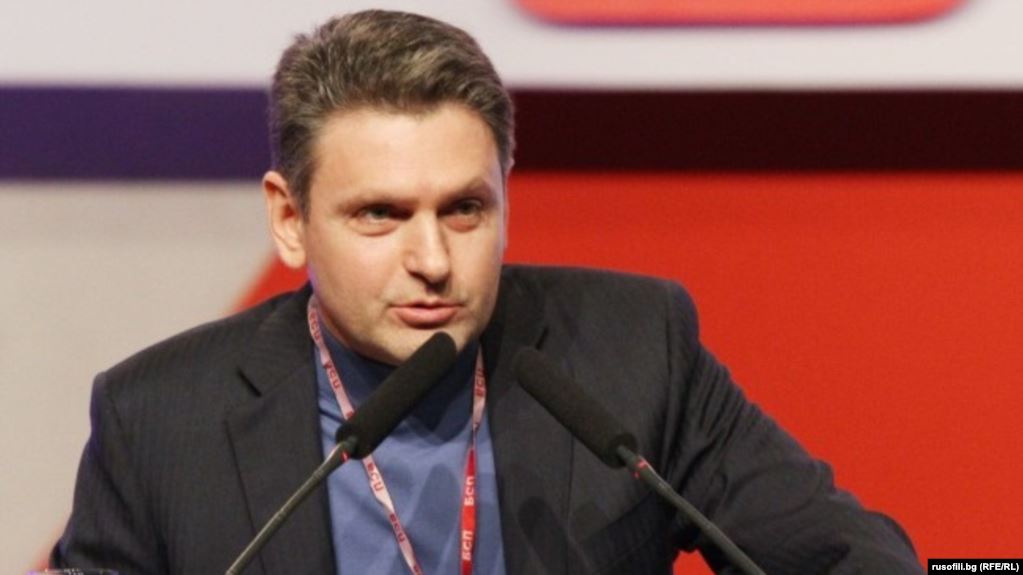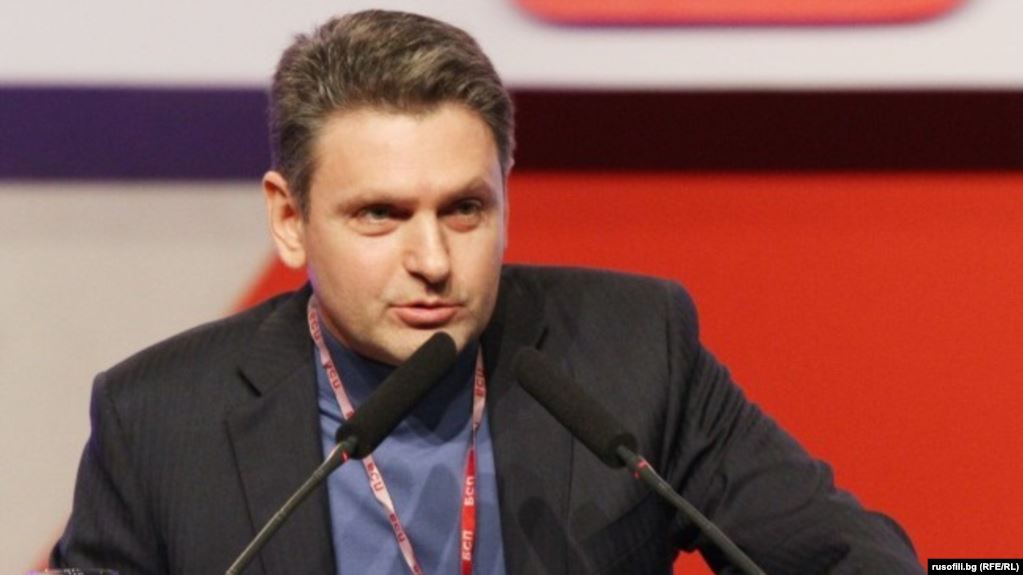 Nikolai Malinov, a former parliamentary deputy from the Bulgarian Socialist Party (BSP) who now heads a pro-Russian nongovernmental organization, has been formally charged in Sofia with spying and laundering money for Russian organizations.
Bulgaria's Prosecutor-General Sotir Tsatsarov announced the charges against Malinov on September 10, saying Malinov could face a prison sentence of five to 15 years if convicted.
Malinov was released from custody on September 10 after posting bail of 25,000 euros ($27,600). He has been banned from leaving Bulgaria, Tsatsarov said.
Malinov is accused of accepting payments for transferring Bulgarian state secrets to two Russian organizations — the Double-Headed Eagle Society and the Russian Institute for Strategic Studies.
Tsatsarov said the information Malinov was accused of delivering to the Russian groups directly affected Bulgaria's national security and was part of an attempt to exert influence on the Bulgarian government's foreign policy toward Russia and the West.