Kneissl urges France, Netherlands not to leave Southeastern Europe in vacuum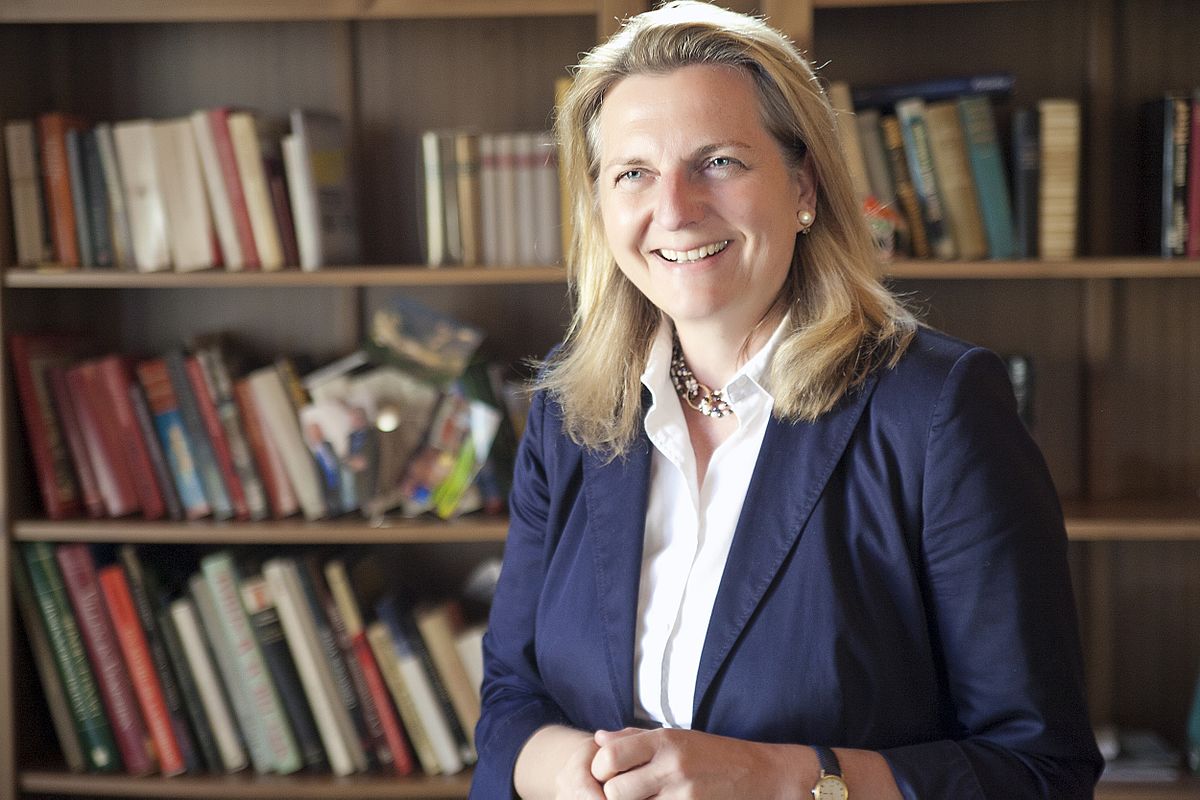 Austrian Minister of Foreign Affiars Karin Kneissl told a press conference that despite the enlargement fatigue in France and Netherlands, Southeastern Europe should not be left in a vacuum.
"Despite EU enlargement fatigue that is felt in France and Netherlands, the Southeast Europe must not be abandoned," Kneissl said.
At a press conference summarizing Austria's activities during its EU presidency, Kneissl said she was pleased that new negotiating chapters with Serbia and Montenegro were opened during Austria's presidency.
However, she made it clear it was not easy to secure support for the European perspective of the Southeastern Europe in the Netherlands and France.
"It is very hard to convince the Dutch or the French that the Southeastern Europe is a part of the continent, Austria's Foreign Minister told the reporters.
New Bild wiretaps implicate Albanian PM Rama in vote rigging, he threatens to sue German journalist
A new series of wiretaps published by German newspaper Bild show the extent of vote-buying activities of the Socialist Party during the early elections in the municipality of Dibra on September 11, 2016, which involved not only criminal groups, but also state officials, members of parliament, ministers, and Prime Minister Edi Rama himself.
The wiretaps include recordings of Rama discussing vote buying efforts during early local elections in Dibra County in 2016.
Earlier this month, Bild released wiretaps revealing vote-buying scheme during the 2017 parliamentary elections. The 15 recordings released lately come from a different dossier, which has been held under wraps by the Prosecution Office for the last three years.
Wiretaps reveal vote buying tactics with cash money, directly or through intermediaries, using teachers to exert pressure on families to vote for the Socialists. Public servants were blackmailed to vote for the Socialists in exchange for keeping their job.
Albanian PM Rama threatened to sue German journalist Peter Tiede. "I decided to sue this journalist in German courts and in that blessed country, where justice is not a game of investigation secrets and the dignity of people and states is respected as a value no one can undermine, let see who's right and who's wrong in this story of injustice!", Rama said on Twitter.
The German journalist replied on social networks by saying that Rama will sue him in Germany because the Courts in Albania are not functional.
Tsipras calls on EU to take specific measures against Turkey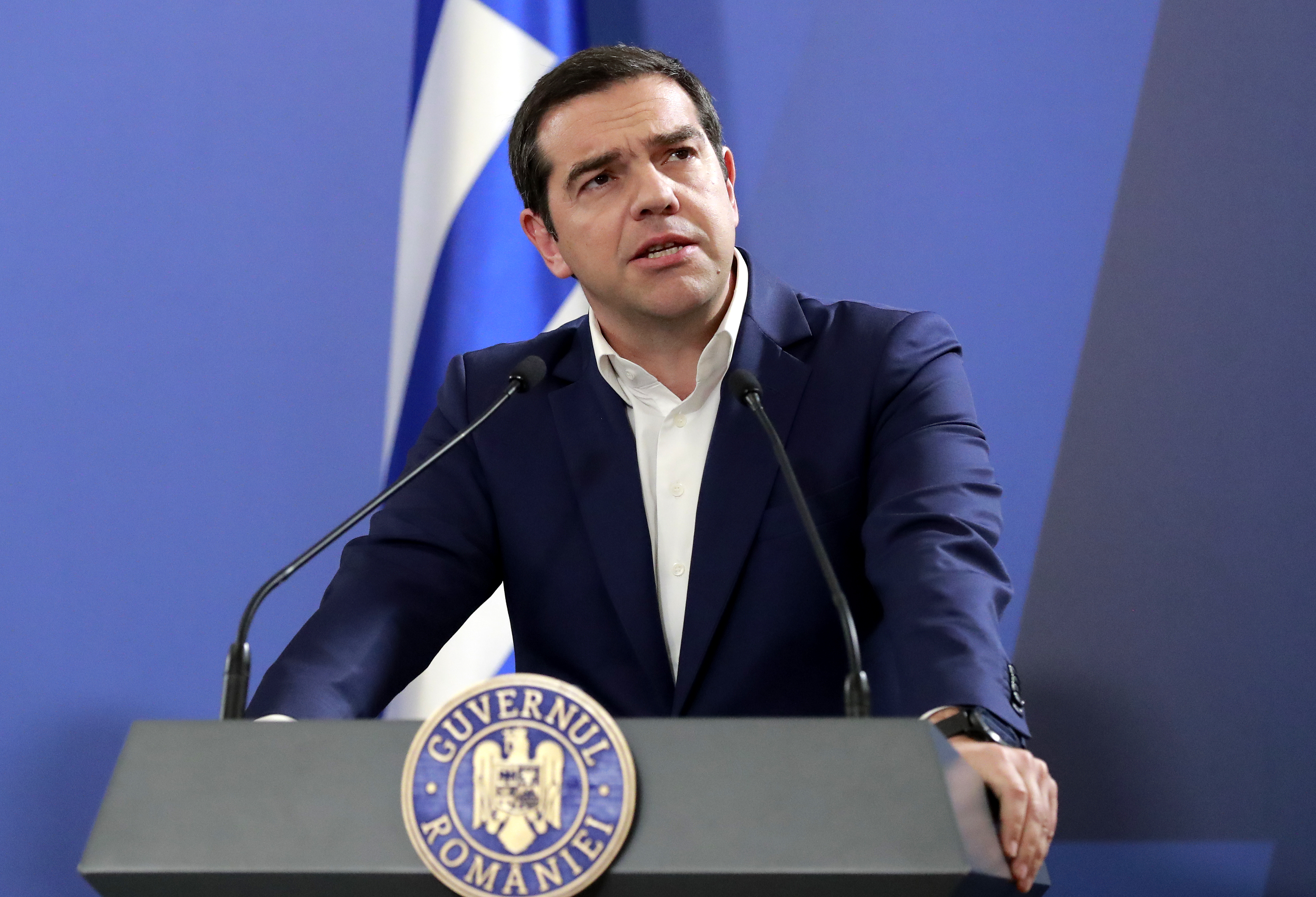 Greek Prime Minister Alexis Tsipras said that Turkey's "provocation and flouting of International Law" in Cyprus' Exclusive Economic Zone (EEZ) are a sign of weakness and called for EU sanctions against Turkey if it is confirmed that drillship Fatih has drilled for oil and national gas within Cyprus' EEZ.
The European Union should take "specific measures" against Turkey if Ankara persists with its "illegal behavior" in the eastern Mediterranean, Tsipras told the South EU Summit in Malta on Friday.
"The key pillar of our position is respect for international law and that anyone who doesn't respect it should face the consequences," Tsipras told the summit.
Addressing the government leaders of Cyprus, France, Italy, Malta, Portugal and Spain, Tsipras said that Turkey's insistence to explore for natural gas off Cyprus' coast is "not a bilateral issue between Cyprus and Turkey, nor are those between Greece and Turkey."
"We have expressed our complete support to Cyprus President Nicos Anastasiades," Tsipras said.


Tsipras confirmed he talked with Cypriot president Nicos Anastasiades on the steps the two countries must take to present the case for sanctions at next week's European Council, adding that the EU has repeatedly condemned Turkey's violations of international law and its repeated provocations. French President Emmanuel Macron also warned that Turkey needs to "stop its illegal activities inside Cyprus' exclusive economic zone," according to comments translated into Greek.
Clinton: Kosovo sets example of democracy, it deserves EU, NATO membership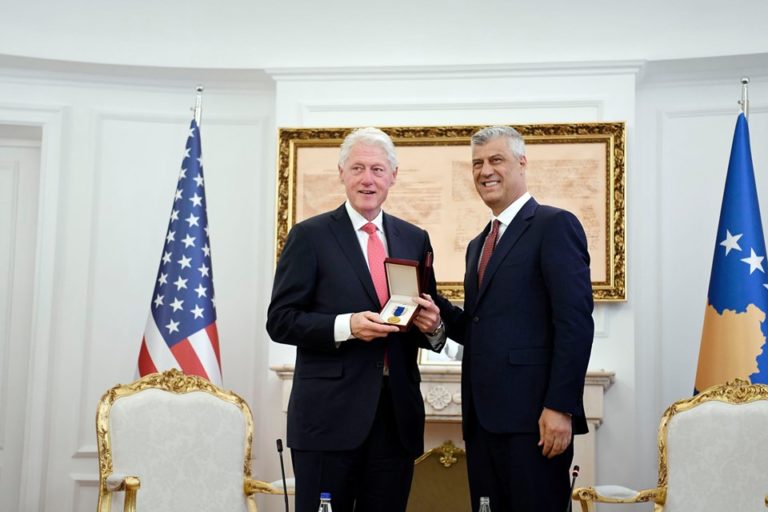 Former US president Bill Clinton said on Tuesday in Pristina that Kosovo deserves integration in the European Union and NATO, expressing his conviction that the US will continue to fully support Kosovo in its journey ahead.
Former president Clinton said that the whole world must take Kosovo as an example of democracy and commitment to moving forward and living in peace with all neighbouring countries.
"I think Kosovo deserves to be part of the European Union, NATO and every other organization that an independent state can be part of. I was very happy that my successor, president Bush, recognized Kosovo and its independence. I wish you all the best and I believe my country will continue to support you in your way ahead", Clinton said after a meeting with Kosovo's president Hashim Thaci, who awarded him Kosovo's Order of Freedom.
Former President Clinton and former US Secretary of State, Madeleine Albright are in Kosovo to attend the activities taking place to mark the 20th anniversary of NATO troops entering Kosovo. The two arrived in Pristina ahead of anniversary commemorations on Wednesday.