Merkel kicks off Athens visit today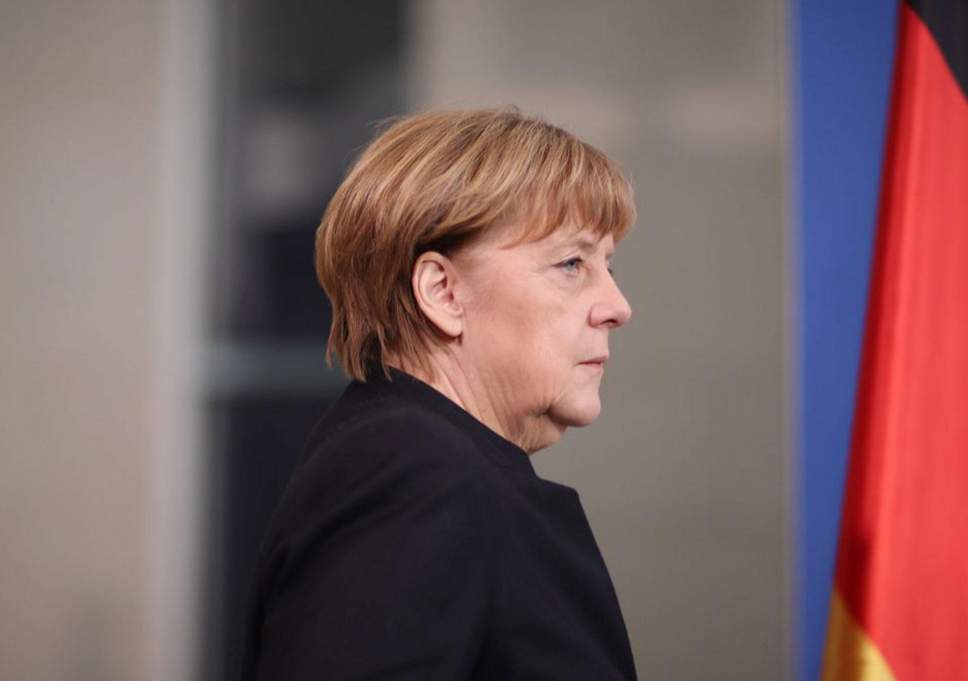 German Chancellor Angela Merkel headed to Athens for a two-day official visit. News reports say Merkel will urge Greece to press on with tough economic reforms and maintain strict fiscal discipline when she visits Athens on Thursday.
Merkel will also encourage Greek politicians to support a name deal with Macedonia that Germany and the European Union hope will foster peace and stability in the Balkan region.
Germany is also concerned about the Tsipras government's ability to push through parliament the Prespa agreement it clinched with neighbouring Macedonia that would change that country's name to the Republic of North Macedonia.
Tsipras' right-wing coalition partner, the Independent Greeks party, has threatened to quit the government if the deal comes before parliament. Many Greeks want the country's northern neighbour to drop 'Macedonia' from its name, saying it implies a territorial claim on a northern Greek province of the same name.
Germany regards the name deal as a diplomatic triumph that paves the way for Macedonia to join the European Union and NATO and limits the scope for Russian influence in the Balkans.
On Friday Merkel will meet the leader of the conservative New Democracy party, Kyriakos Mitsotakis, whose party is leading in opinion polls and is also opposed to the deal with Macedonia.
©Makfax.com.mk - By downloading content from this website you accept it's Privacy Policy.

Serbian president vows to defend law and order as opposition invade state-run TV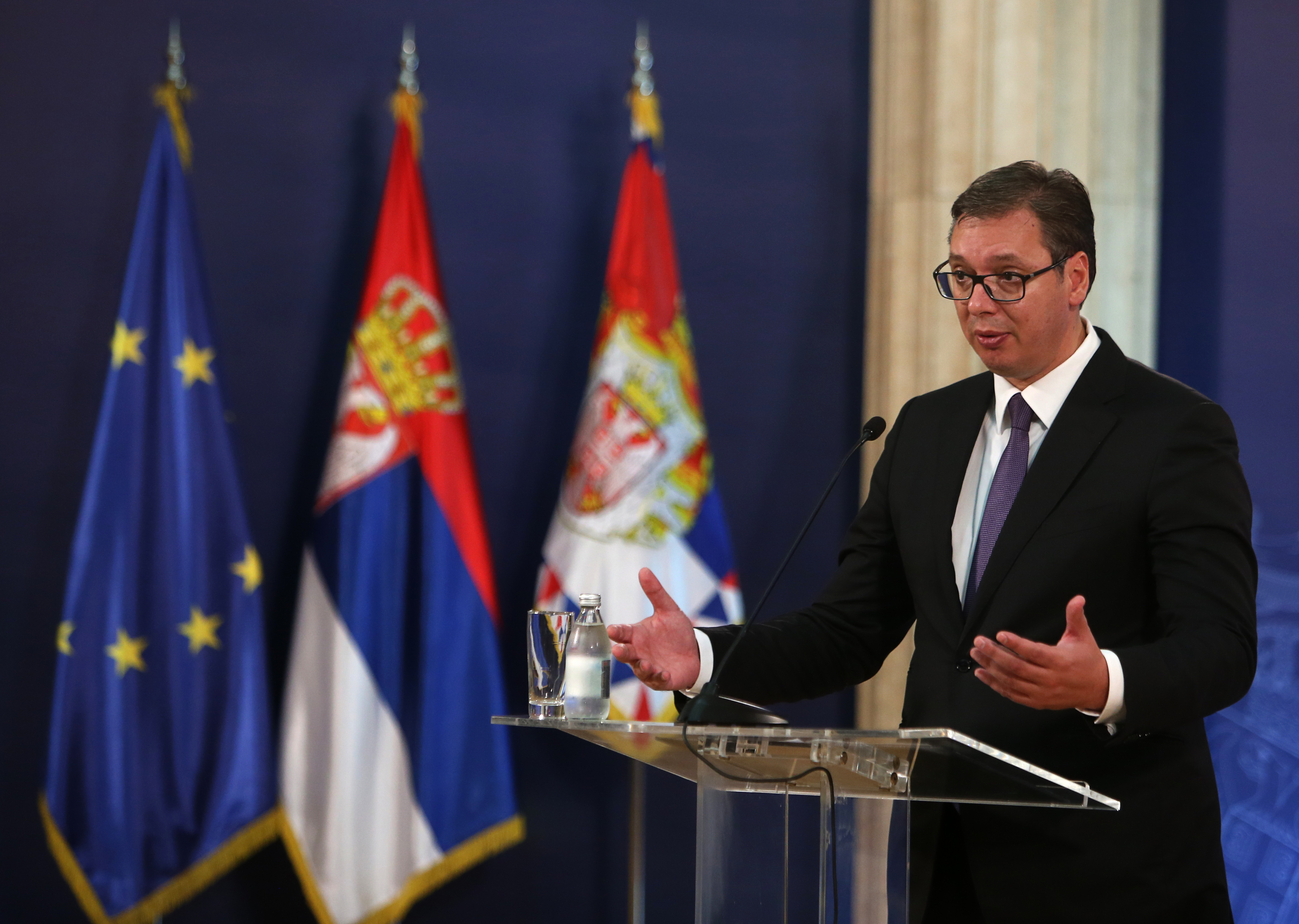 Serbian President Aleksandar Vucic pledged on Sunday to defend the country's law and order a day after opposition supporters stormed the national TV station during the latest in a series of demonstrations against what they say is the leader's autocratic rule.
As Aleksandar Vucic held a news conference in the presidency building in Belgrade, thousands of opposition supporters gathered in front demanding his resignation.
A day earlier, protesters briefly broke into Serbia's state television building in the capital Belgrade, demanding media freedom and unbiased coverage of more than three months of anti-government demonstrations.
Riot police on Saturday night removed hundreds of people, including opposition leaders, who stormed the RTS television headquarters to denounce the broadcaster, whose reporting they consider highly biased, and demanding more airtime for opposing views.
The crowd chanted "He is finished!", which was the slogan of the October 2000 uprising that led to the ouster of the then president Slobodan Milosevic.
During his televised address, Vucic repeatedly branded opposition leaders as "fascists, hooligans and thieves".
"There will be no more violence. Serbia is a democratic country, a country of law and order, and Serbia will know how to respond," Vucic said.
"If they break in here, I will wait for them," he said and tried to downplay the protesters' numbers, insisting only about 1,000 people had gathered.
"They think they have the right, 1,000 of them, to determine the fate of the country," he said.
Dimitrov sets off on two-day visit to Athens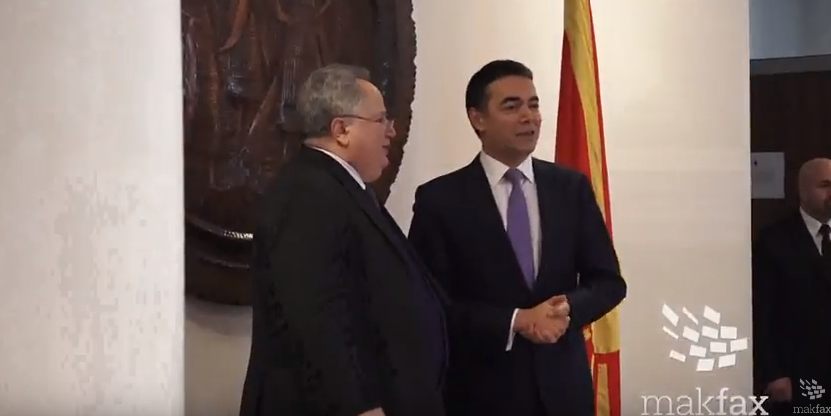 Foreign Minister Nikola Dimitrov headed to Athens Friday for a two-day visit at an invitation of Greece's former foreign minister Nikos Kotzias..
Dimitrov will take part in an international academic conference, organized by the University of Piraeus to mark the 20th anniversary of the Department of International & European Studies and to honor Emeritus Professor and former Greek Minister of Foreign Affairs Nikos Kotzias.
The conference, held in honor of Emeritus Professor of the University of Piraeus and former Greek Foreign Minister Nikos Kotzias, will take place in the Kranidiotis Hall of the Foreign Ministry on March 15-16.
The event will bring together academicians, diplomats, and foreign ministers of Greece's neighboring countries – Nikola Dimitrov of North Macedonia, Ditmir Bushati of Albania, Daniel Mitov of Bulgaria and other high-profile guests.
The two-day conference will include sessions "Eastern Mediterranean and Energy Centers", "Greece and the European Union: Initiatives and Actions, Goals and Policies", "Greece and the Great Powers", "Eastern Mediterranean, Changes and Prospects" and "Transformation in the South Eastern Mediterranean".
During his stay in Athens, FM Dimitrov will hold separate meetings with his Greek counterpart Georgios Katrougalos and with the Speaker of the Hellenic Parliament Nikolaos Vucis.
Slovenian woman cuts off own hand to make insurance claim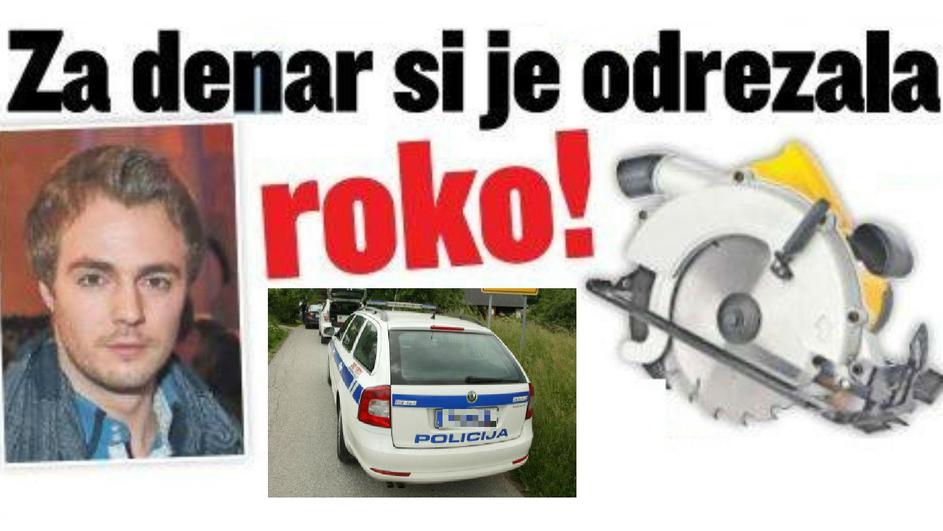 A woman was arrested in Slovenia for fraud after cutting her hand off with a circular saw in a bid to land an insurance payout, police said on Monday.
She was hoping to get around 380,000 euros in compensation after signing up for five insurance policies shortly before the incident, officers alleged.
"With one of her accomplices, she intentionally amputated her hand at the wrist with a circular saw, hoping to stage it as accident," police spokesman Valter Zrinski told a news conference.
The woman's relatives deliberately sawed off the woman's hand above the wrist at their home in Ljubljana, Slovenia's capital city. The relatives took the injured woman to hospital, saying she had hurt herself while sawing branches.
Officials said the group left the severed hand behind to ensure the disability was permanent. But the hand was recovered in time to sew it back on.
The 21-year-old and her accomplice, a 29-year-old member of her family, have been detained and face up to eight years in prison if found guilty.