Mogherini prefers to say unification rather than enlargement as Balkans is in Europe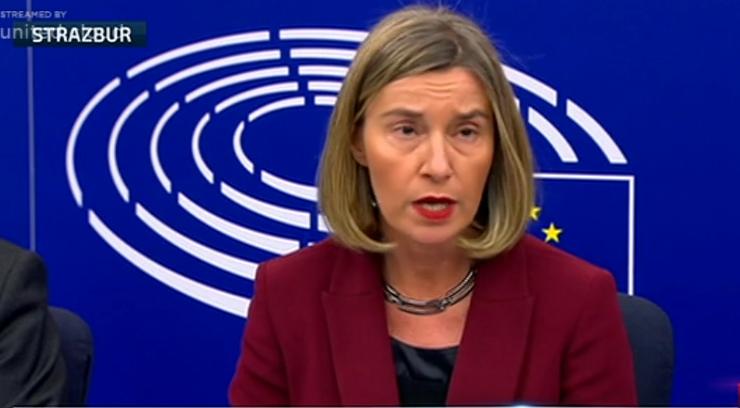 EU's foreign policy chief, at a plenary session of the European Parliament's Committee on Foreign Affairs, said the Balkans is in Europe when one looks at the map of Europe.
"When you look at the map of Europe, you see that the Balkans are in Europe. That is why instead of term enlargement, I like to say reunification of the Balkans with Europe", Federica Mogherini, High Representative for Foreign Affairs and Security Policy, told the attendees. She believes EU can use the maximum of its influence by acting consistently.
Speaking at the joint meeting between EP's Foreign Affairs Committee, and EP Delegation to the Euro-Latin American Parliamentary Assembly, Mogherini took the opportunity to once again praise the agreement between North Macedonia and Greece.
Mogherini said she expects to see North Macedonia and Albania opening EU accession negotiations in June.
Clinton: Kosovo sets example of democracy, it deserves EU, NATO membership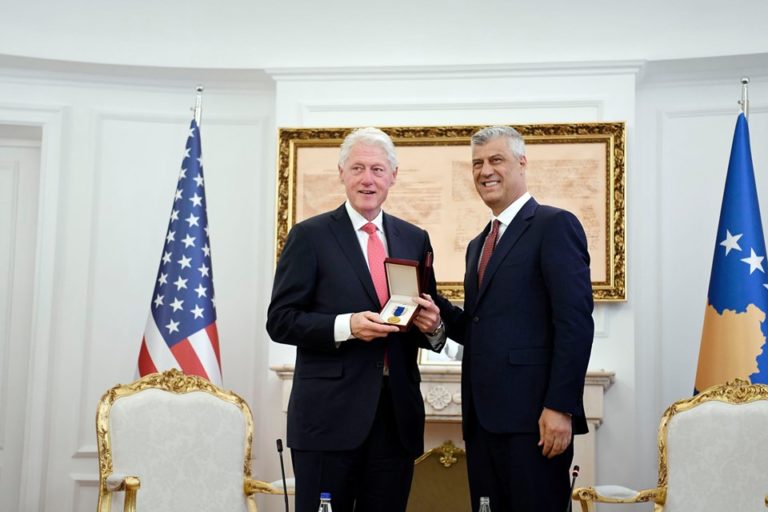 Former US president Bill Clinton said on Tuesday in Pristina that Kosovo deserves integration in the European Union and NATO, expressing his conviction that the US will continue to fully support Kosovo in its journey ahead.
Former president Clinton said that the whole world must take Kosovo as an example of democracy and commitment to moving forward and living in peace with all neighbouring countries.
"I think Kosovo deserves to be part of the European Union, NATO and every other organization that an independent state can be part of. I was very happy that my successor, president Bush, recognized Kosovo and its independence. I wish you all the best and I believe my country will continue to support you in your way ahead", Clinton said after a meeting with Kosovo's president Hashim Thaci, who awarded him Kosovo's Order of Freedom.
Former President Clinton and former US Secretary of State, Madeleine Albright are in Kosovo to attend the activities taking place to mark the 20th anniversary of NATO troops entering Kosovo. The two arrived in Pristina ahead of anniversary commemorations on Wednesday.
Albania's president calls off local elections, citing political tension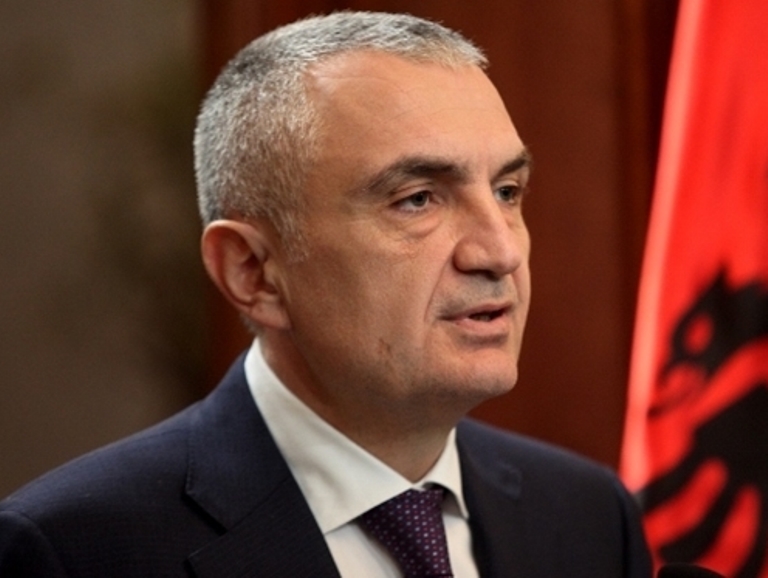 Albanian President Ilir Meta has called off local elections set for June 30, while the government, led by Prime Minister Edi Rama, has accused him of breaking the law and urged his removal from office.
The prime minister was quoted by Reuters as saying nothing could stop his ruling Socialist party from going ahead with the elections. He announced plans to impeach the president later this week.
Opposition parties plan to boycott the elections, claiming that Rama's government won an election in 2017 by buying votes with the help of criminal gangs. Opposition parties walked out of the country's parliament in mid-February and have yet to retake their seats.
The opposition parties held a series of anti-government protests in recent months, calling for a new general election. The latest protest in Tirana, June 8, was broken up by police using water cannons and tear gas.
Meta said that he cancelled the election because holding a vote without the opposition parties would cause further social conflict and could damage Albania's ambitions to join the EU.
At the EU June summit, the Council is to decide whether to open accession talks with Albania and North Macedonia.
Albania's ruling Socialists begin impeachment proceedings against head of state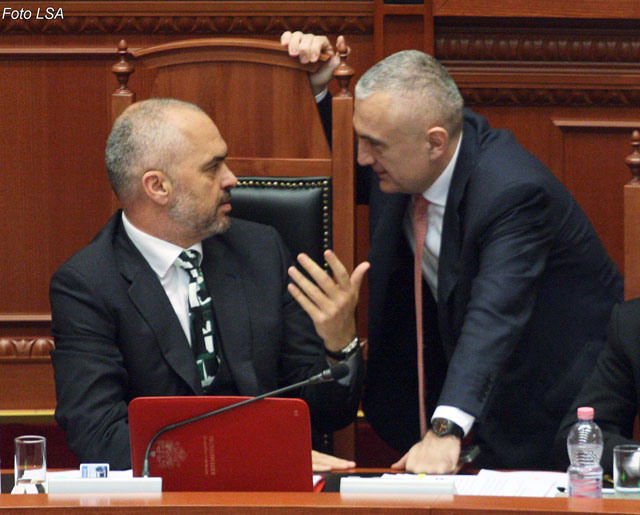 Albania's ruling Socialist Party will launch proceedings in the parliament to dismiss President Ilir Meta after the president signed a decree cancelling the June 30 local elections, a party statement said on Monday.
Meta said on June 8 he would cancel the local elections as conditions do not exist for "true, democratic, representative and all-inclusive elections". His decision follows months of increasingly violent protests in Tirana and an opposition boycott of the parliament. The country's two main opposition parties, the Democratic Party and Socialist Movement for Integration (LSI), say they will not take part in the local elections.
Calling Meta's move a "brutal act", Socialist Party spokesperson Elisa Spiropali told journalists: "Ilir Meta has lost the right to remain in office as the president of the republic and the Albanian parliament will begin the procedure for his dismissal."
The ruling party plans to hold parliamentary debate at plenary session Thursday to put forward the arguments for Meta's dismissal. "It is our political duty to protect the constitution, the constitutional order and the parliamentary republic," Spiropali said after a meeting of party leadership.
The Socialists have 75 seats in the 140-seat parliament, having won an outright majority in the June 2017 general election, but 95 votes are required to impeach the president.