New Bild wiretaps implicate Albanian PM Rama in vote rigging, he threatens to sue German journalist
A new series of wiretaps published by German newspaper Bild show the extent of vote-buying activities of the Socialist Party during the early elections in the municipality of Dibra on September 11, 2016, which involved not only criminal groups, but also state officials, members of parliament, ministers, and Prime Minister Edi Rama himself.
The wiretaps include recordings of Rama discussing vote buying efforts during early local elections in Dibra County in 2016.
Earlier this month, Bild released wiretaps revealing vote-buying scheme during the 2017 parliamentary elections. The 15 recordings released lately come from a different dossier, which has been held under wraps by the Prosecution Office for the last three years.
Wiretaps reveal vote buying tactics with cash money, directly or through intermediaries, using teachers to exert pressure on families to vote for the Socialists. Public servants were blackmailed to vote for the Socialists in exchange for keeping their job.
Albanian PM Rama threatened to sue German journalist Peter Tiede. "I decided to sue this journalist in German courts and in that blessed country, where justice is not a game of investigation secrets and the dignity of people and states is respected as a value no one can undermine, let see who's right and who's wrong in this story of injustice!", Rama said on Twitter.
The German journalist replied on social networks by saying that Rama will sue him in Germany because the Courts in Albania are not functional.
Skiathos island authorities charging up to EUR1.000 fine for taking rare beach pebbles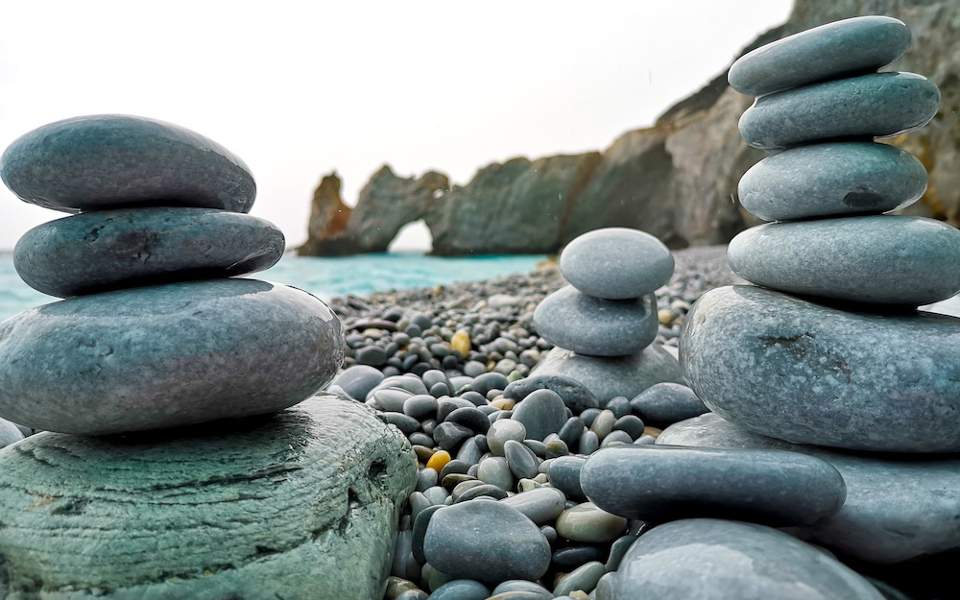 Tourists could be fined up to 1.000 euros for taking pebbles as souvenirs from a Greek beach.
Lalaria Beach on the island of Skiathos, accessible only by boat, is extremely popular with holidaymakers, who have been known to fill their pockets with unique pebbles as free souvenirs.
But officials on the Greek island are worried that too many of the stones have been taken leading to a dramatic change in the landscape of the shoreline in the past 10 years.
And now the port authorities have introduced fines of between EUR400 and EUR1.000 for people who take pebbles without permission.
Signs have been placed around the Lalaria beach telling tourists: 'Take pictures, not pebbles.' Posters have also been given to boat operators and fishermen in the area so the message can be spread across Greece.
In cooperation with the port authorities, the Cultural Association of Skiathos launched a campaign entitled: "Take a Picture, not a Pebble – Save Lalaria Beach!"
"The alteration of the landscape has been noticeable in the last ten years and is up to a certain degree irreversible," the cultural association says on its website. The protection of the beach is necessary to maintain at least the present condition without further deterioration, the association said.
The beach in the north-east of Skiathos is accessible only by boat.
Panagiotopoulos: Honoring Prespa accord will bring better future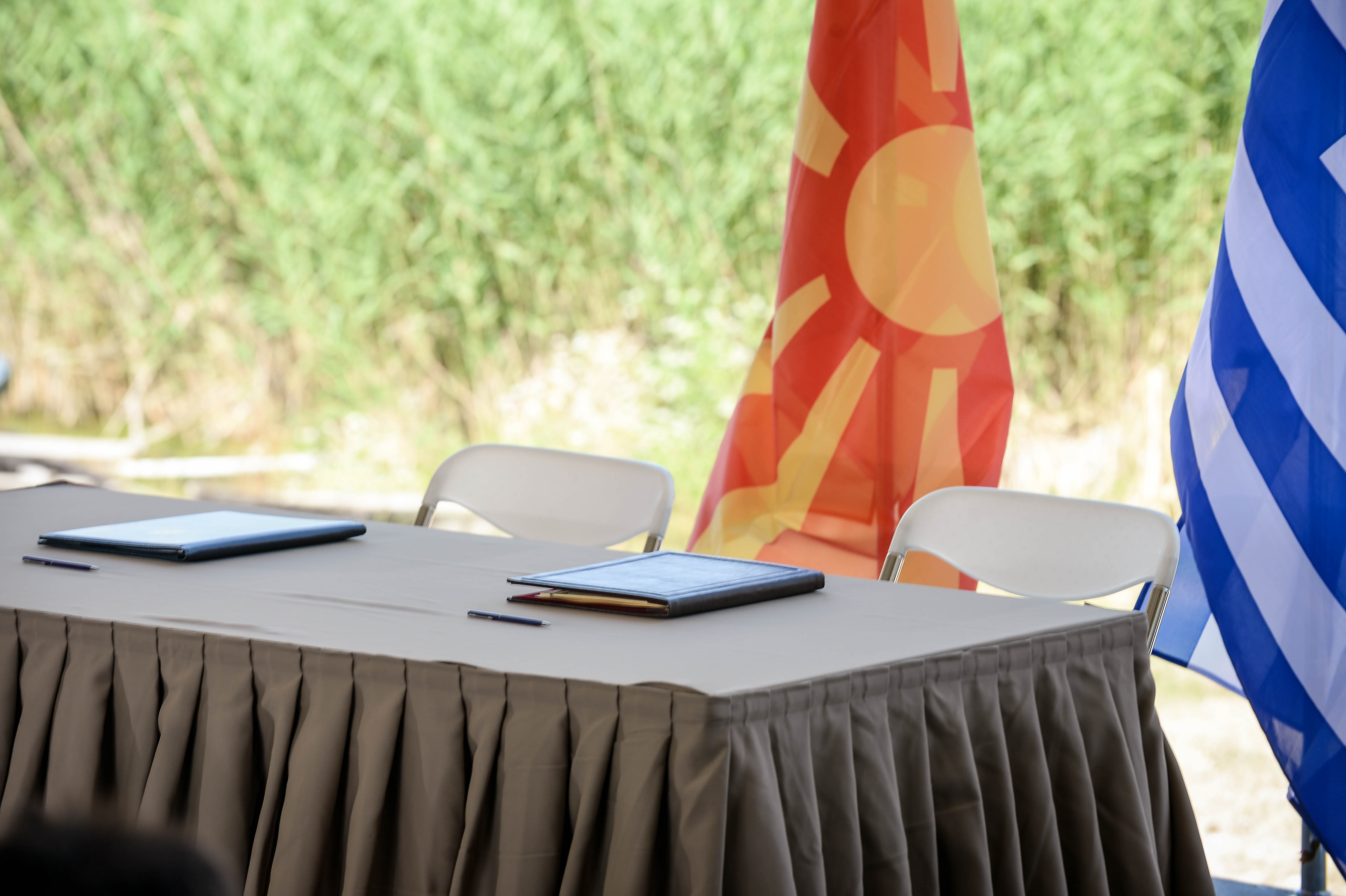 Greek Defense Minister Nikos Panagiotopoulos said on Wednesday the mutual respect for the Prespa Agreement without concessions would yield positive result and contribute to a better future.
Earlier in the day, Panagiotopoulos told the Economist Conference in Athens that he does not challenge the intent of the agreement. We are all aware of the concept of good faith, the purpose of the agreement is to strengthen the stability in the region and geopolitical foundations.
Greek Foreign Minister meets U.S. State Secretary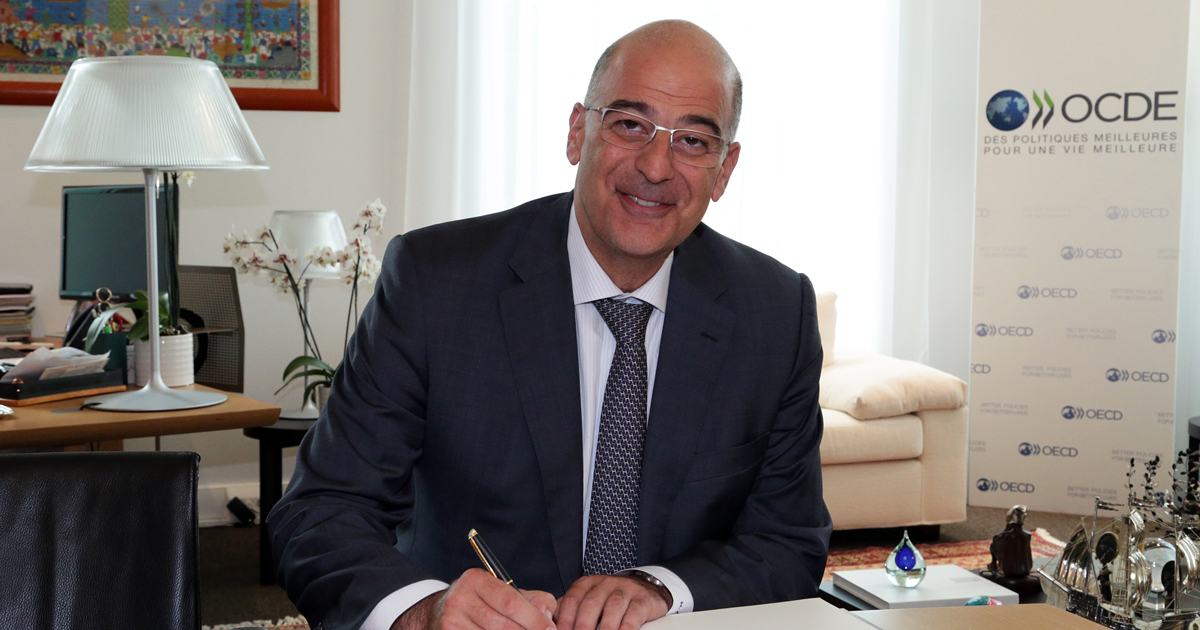 Greek Minister of Foreign Affairs Nikos Dendias will meet with U.S. Secretary of State Mike Pompeo in Washington July 17. The two will discuss topics of bilateral, regional and international interest.
During his two-day stay in Washington, Dendias will meet with White House national security advisor John Bolton, Senator Bob Menendez, and will participate in ministerial meeting on religious freedom.
Secretary Pompeo will host the second Ministerial to Advance Religious Freedom, in Washington on July 16-18. The Ministerial will reaffirm international commitments to promote religious freedom for all and focus on concrete outcomes that produce durable, positive change. A broad range of stakeholders, including senior government representatives, international organization representatives, religious leaders, and civil society activists will convene to discuss challenges, identify concrete ways to combat religious persecution and discrimination, and ensure greater respect for freedom of religion or belief.
This year's Ministerial seeks to further conversations from last year's event and recent regional conferences. Representatives of up to 1000 civil society and religious community from every corner of the world are exected to participate.