Richard Grenell named US special envoy to Serbia-Kosovo peace talks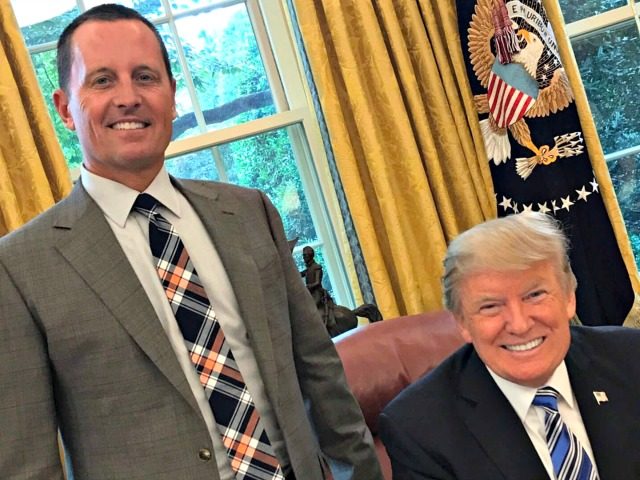 US Ambassador to Germany Richard Grenell was on Thursday named as Washington's special envoy for negotiations between Serbia and Kosovo, the White House said in statement.
"President Donald Trump today announced his intent to appoint the following individual to a key position in his Administration: Richard Grenell of California to serve concurrently as Special Presidential Envoy for Serbia and Kosovo Peace Negotiations," the October 3 statement said.
Grenell, 53, will act in his new role concurrently with his current post as ambassador to Berlin, a position which he has held since April 2018.
Vucic insists on EU membership guarantee as part of Kosovo deal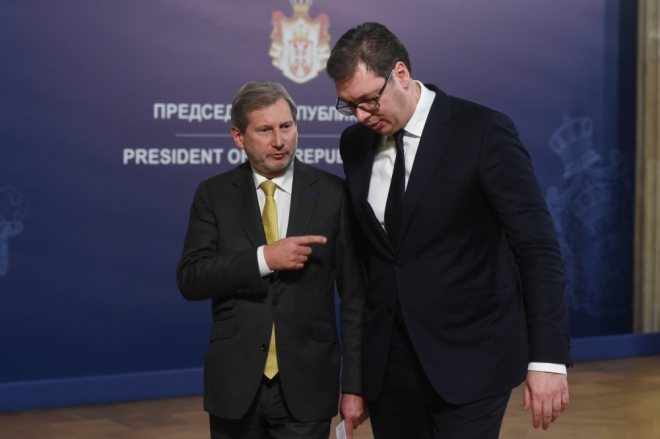 Serbian President Aleksandar Vucic said he will seek a guarantee that his country would join the European Union in 2025 as part of any deal with Kosovo which would pave the way for both countries to enter the bloc.
Serbia and its former province Kosovo committed to an EU-mediated dialogue to improve relations and resolve all disputes between them in 2013, but little progress has been made since then.
"If we ever reach an agreement with Pristina, Serbia would need to get a clear guarantee that it would become EU member in 2025," Vucic told The Standard in an interview.
Vucic and Kosovo's President Hashim Thaci abruptly called off a tete-a-tete meeting in Brussels last Friday, where the two sides were expected to discuss a land swap plan for the first time.
Vucic said it could take up to 10 years for Belgrade and Pristina to reach an agreement due to many differences of opinion.
"Sometimes I smile when I hear how people simplify things and say that the deal comes down to a line – I will give you three villages and I will get six villages in return," he said.
"If we were ever to reach a deal
[with Pristina]
it would have to be an overall deal that would include not only relations between us and the Albanians in Kosovo, but it would also have to include a resolution of our EU path and further economic progress," he said.
120 Albanian nationals seeking asylum in France return to Albania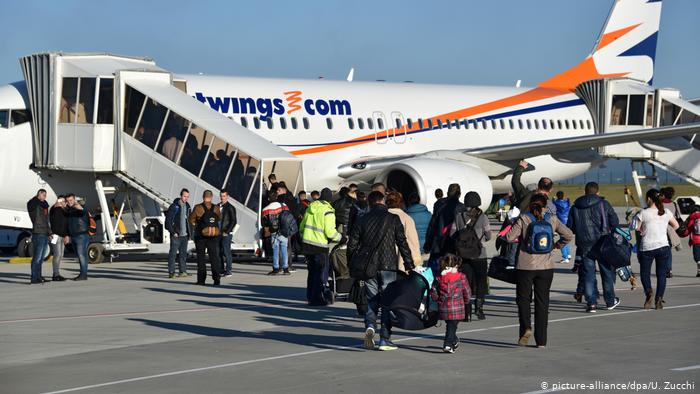 "Deportation from EU countries is accompanied by additional measures, including a ban on travel to the Schengen area for up to several years, Perparim Dema, the Head of the Rinas Police Commissariat warned.

At the Rinas airport, 120 Albanian nationals, asylum seekers in France, have voluntarily returned, avoiding thus possible penalties stemming from the failure to comply with the Schengen area residence permits.

This was one of the largest voluntary repatriation operations. According to the Head of the Rinas Police Commissariat, Perparim Dema, this operation is important as their return was voluntary – an auxiliary element in preventing irregular movement in the Schengen area.

Appealing to Albanian citizens to respect the rules of movement, Dema said "I want to appeal to all Albanian citizens not to abuse the freedom of movement. Albania is a safe country and it is considered by EU countries. There is no chance to have asylum applications approved."

Albanian citizens, who agreed to return voluntarily from France, avoided possible penalties from the failure to comply with the regulation of Schengen areas. "Deportation from European Union (EU) countries is accompanied by additional measures, including a ban on travel to the Schengen areas for several years," a press release said.
Perparim Dema, Director of Rinas Police Station, called on Albanian citizens to respect the rules of movement in Schengen areas.
According to Eurostat official data, 5,035 Albanian citizens applied for asylum in EU countries in the second quarter of 2019.
Another 100 Albanian citizens were repatriated on Wednesday from France, Belgium and Germany for violating the rules of movement in Schengen area.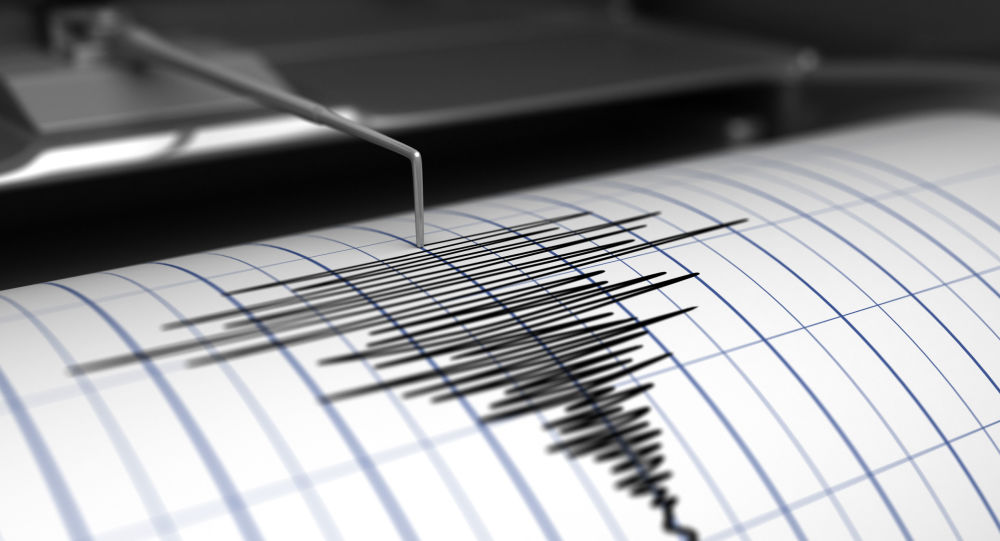 A 3.1-magnitude earthquake hit Albania last night, with tremor felt in western parts of North Macedonia, the Seismological Observatory at the Faculty of Natural Sciences and Mathematics said on Monday.
The quake struck at 23:15, the epicenter was 115 kilometers southwest of Skopje.
The quake, with a magnitude of 3.1 on the Richter, was felt in the western parts of our country with an intensity of III on the European macro-seismic scale.