V4 leaders call on EU to speed up Western Balkans' accession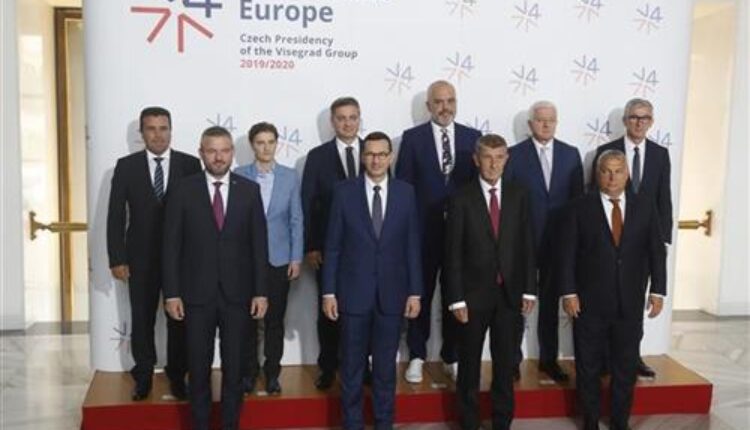 The Czech Republic, Poland, Slovakia and Hungary urged the European Union on Thursday to accelerate the Western Balkans' integration into the bloc.
Leaders from the so-called Visegrad Four (V4) group pressed ahead for the EU's Western Balkan enlargement following a summit with their counterparts from five Western Balkan countries.
In a joint statement, issued on Thursday, the V4 are demanding accession talks open this year with North Macedonia and Albania.
"We welcome the possibility in October to open negotiations with Albania and North Macedonia, while we hope to accelerate negotiations with Serbia and Montenegro so that all these countries could become EU members before the end of 2027," Czech Prime Minister Andrej Babis said.
"The Visegrad Four group wants to welcome new EU members and it fully endorses the opening of accession talks with North Macedonia and Albania this year," Slovak Prime Minister Peter Pellegrini told reporters at the V4+Western Balkan summit in Prague.
Similar statements were made by Hungary's prime minister Viktor Orban, but who then framed the need for Western Balkan accession as way to prevent migrants from entering the EU.
The V4 is also seeking an acceleration of negotiations with Serbia and Montenegro under the incoming European Commission headed by Ursula von der Leyen.
Kurti: Albanians' national unification cannot happen in EU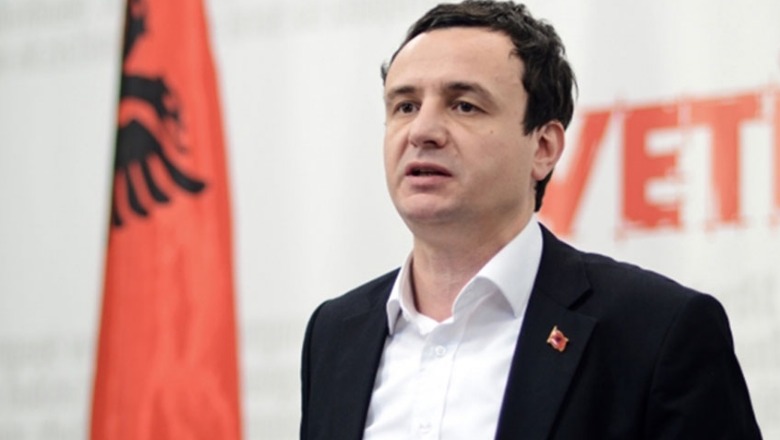 Albin Kurti, most likely the next prime minister of Kosovo, said on Wednesday that merging of Albanians could not happen in the European Union, but an idea on confederation could exist.
Self-determination (Vetevendosje) party came first in Sunday's general elections, and the incoming prime minister, who was once a vocal advocate for merging Kosovo and Albania, now advocates merger of Kosovo and Albania into a federation similar to Germany, with decentralized institutions.
"I can't say that the national unification happens in the EU," said Kurti, He said he plans to take charge of the EU-led talks previously run by President Thaci, his main political enemy.
Kurti earlier hinted revision of all agreements which Pristina and Belgrade signed during the EU-mediated dialogue on normalization of relations, which has been on hold since last November, following Pristina's decision to introduce 100% import tariffs on goods from Serbia and BiH.
Kosovo opposition Vetevendosje party is set to come first in the parliamentary election with 26 percent of votes, slightly ahead of the Democratic League of Kosovo party which won 25 pct of votes, preliminary results showed.
Political prisoner turned parliamentary troublemaker Albin Kurti is within reach of becoming Kosovo's next prime minister after an electoral triumph that could reshape the political scene in Europe's youngest country. According to preliminary results, Vetevendosje came first with nearly 26%, just ahead of another opposition party, the centre-right LDK. The pair say they are open to talks on a coalition to secure a ruling majority.
Borrell: If China, India and Russia do not recognize Kosovo, it will not achieve statehood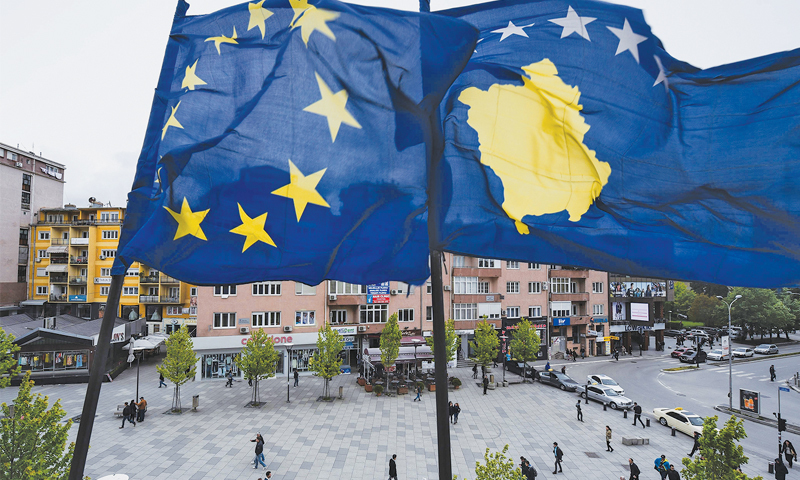 The newly appointed EU Foreign Minister Joseph Borrell said that the Belgrade-Pristina dialogue is taking too long, adding that the current situation cannot be continued and that an agreement must be reached, on which he will strongly engage. Borrell said that he will first visit Pristina, because, "he already knows Serbia well."
"One thing is clear: Kosovo and Serbia must reach an agreement. That is important. I will do everything I can to meet this priority", Borrell said.
Borrell told the Foreign Affairs Committee of the European Parliament that the dialogue between Belgrade and Pristina must be resumed.
Asked if the credibility and integrity of his policies in the Belgrade-Pristina dialogue will be called into question by Spain's position that does not recognize Kosovo's independence, Borrell says that although member states differ in recognition, they are united in their commitment to solving the problem.
"If China, India and Russia do not recognize Kosovo, Kosovo will not achieve its statehood. That's why we have to work to keep the talks going", Borrell said.
Erdogan says Turkey ready to put its best efforts for resolving the Kosovo issue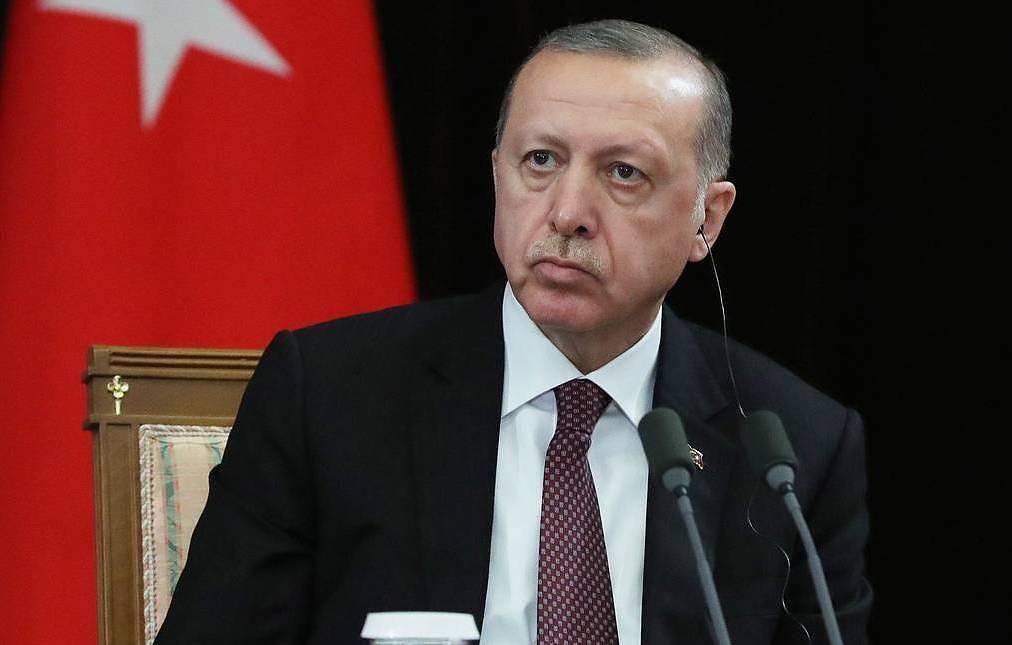 In an inteview with Serbian newspaper Politka, Turkish President Recep Tayyip Erdogan said Turkey is ready to do its best to solve the Kosovo problem.
According to Erdogan, an agreement on Kosovo that satisfies all stakeholders is vital to achieving long-term stability and peace in the Balkans. This is why Ankara supports the Belgrade-Pristina dialogue and reaching a lasting and comprehensive agreement.
Erdogan noted that relations between Turkey and Serbia are based on mutual understanding and respect.
"We want to strengthen our relations and cooperation with the region in every field. Serbia has a central and strategic position in the Balkans. We have deeply rooted historical and cultural ties with Serbia and we see it as a neighboring country, although we have no common borders", the Turkish President added.