Assange Readies Lawsuit Over 'Fabricated' Story on Meeting Manafort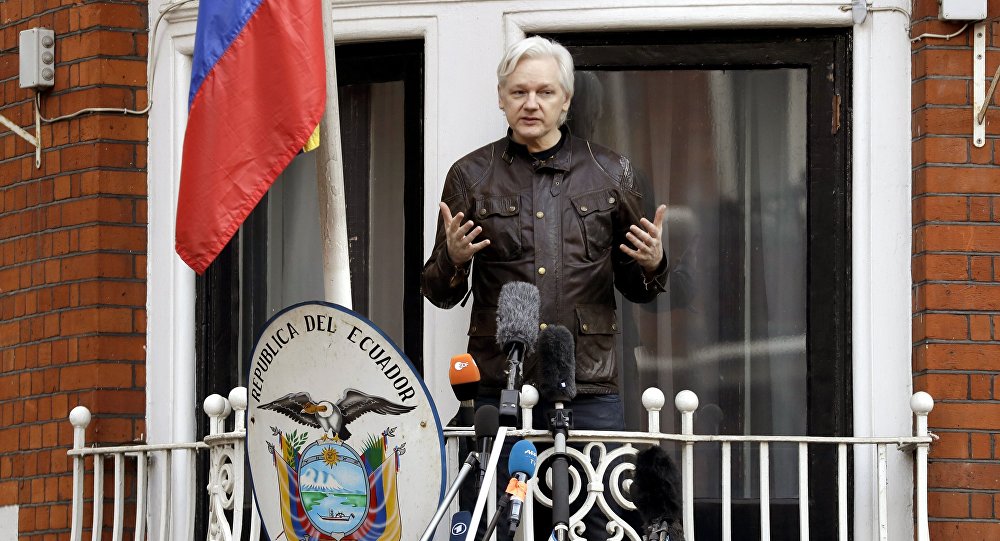 Once close collaborators, The Guardian and WikiLeaks are now at loggerheads trading accusations and threatening to take each other to court.
Wikileaks publisher Julian Assange is threatening to sue The Guardian over a 'fabricated' report that the WikiLeaks founder allegedly met with President Donald Trump's then campaign manager Paul Manafort in the Ecuadorian Embassy three times, Press Gazette wrote.
In a statement issued to US media on Monday, Paul Manafort joined Wikileaks in threatening to take the newspaper to court over the story.
'This story is totally false and deliberately libellous. I have never met Julian Assange or anyone connected to him. I have never been contacted by anyone connected to Wikileaks, either directly or indirectly', he said.
The article that appeared in Tuesday's issue of The Guardian claimed that Manafort visited Assange in the Ecuadorian mission in 2013, 2015 and the spring of 2016 when Manafort joined Trump's campaign.
According the newspaper, months after Manafort's last visit the non-profit website released a raft of Democratic Party emails allegedly stolen by 'Russian spies'. In an interview with Press Gazette, a Guardian spokesman stood by the story insisting that it 'relied on a number of sources'.
'We put these allegations to both Paul Manafort and Julian Assange's representatives prior to publication. Neither responded to deny the visits taking place', the spokesman said.
In a tweet, Wikileaks said it was willing to bet The Guardian a million dollars and its editor's head that Manafort never met Assange. WikiLeaks has launched a crowdfunding campaign and has already raised over $28,000 to cover legal expenses.
In the US, Senator Bob Menendez said that 'if true' the revelation of the meetings would raise 'serious new questions' about Manafort's relationship with Wikileaks.
Paul Manafort is currently serving a jail term after pleading guilty to conspiring to defraud the US and conspiring to obstruct justice as part of an ongoing investigation into Russia's alleged meddling in the 2016 US presidential election.
South Korea Terminates Intelligence-Sharing Treaty with Japan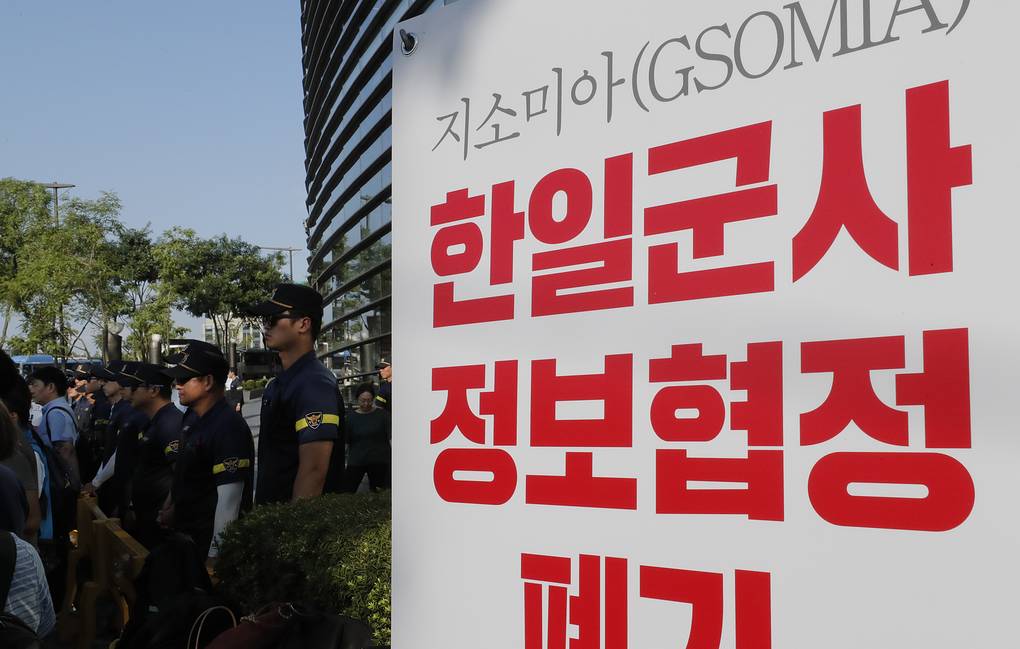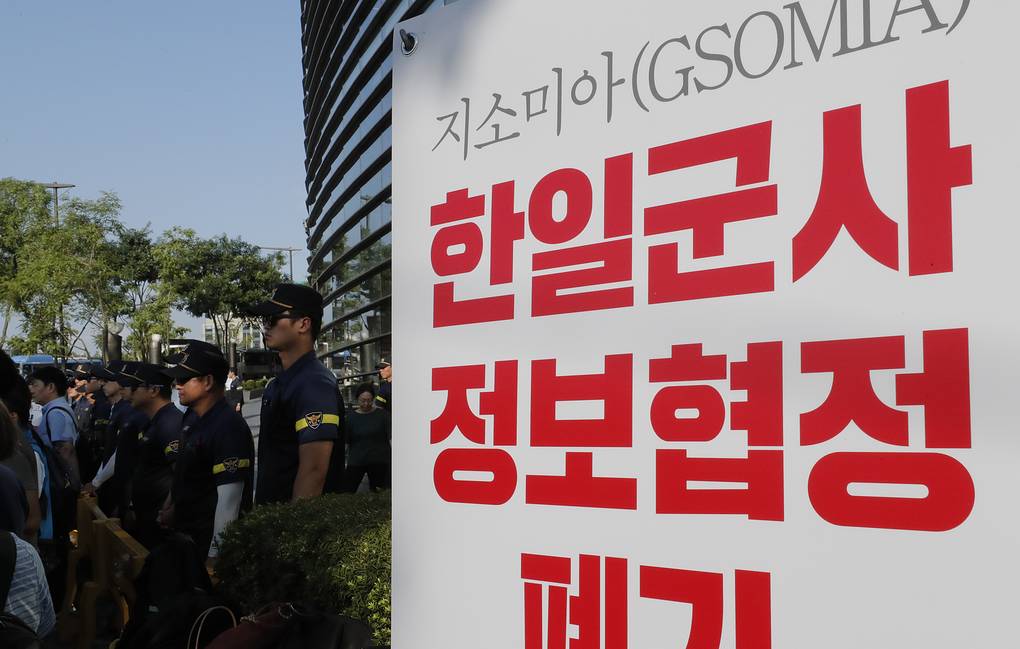 The Republic of Korea has decided to abandon the military intelligence-sharing agreement with Japan, South Korean Yonhap News Agency reported on Thursday, citing deputy head of the country's National Security Council Kim You-geun.
"The government decided to terminate intelligence sharing with Japan. Tokyo will receive the official notification through diplomatic channels," Kim You-geun said at a briefing in Seoul.
He underlined that "Japan failed to explain the reasons behind excluding South Korea from the list of trusted trade partners, citing undermined relations of trust between Seoul and Tokyo, which caused these changes in defense-related cooperation of the two countries."
Moreover, Kim You-geun announced that "maintaining the agreement signed for the purposes of sharing important military intelligence no longer conforms with South Korea's national interests."
On August 2, the Japanese government approved the proposal to remove South Korea from the list of countries receiving Japanese nanomaterials and high-tech components in a streamlined manner and without any restrictions. The decision will officially come into force on August 28.
On July 1, Tokyo tightened control over the export of three types of materials to South Korea, needed to produce semiconductors and displays of various electronic gadgets. The decision was particularly made due to suspicion that some of these components can be illegally delivered to North Korea from the South. Seoul flatly rejected such an idea and responded by introducing similar restrictions against Japan.
UK Channel 4 to Shoot Documentary About Putin's Influence on Modern World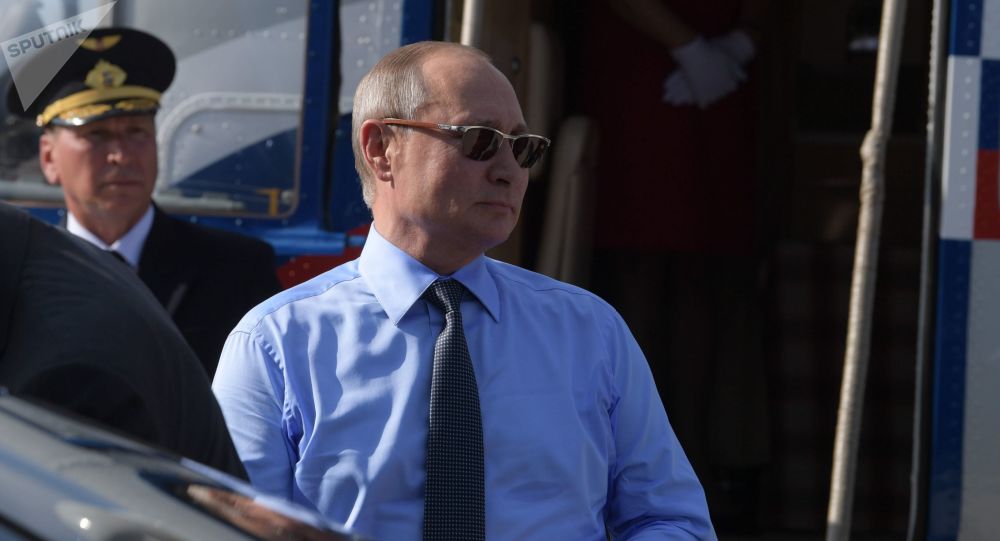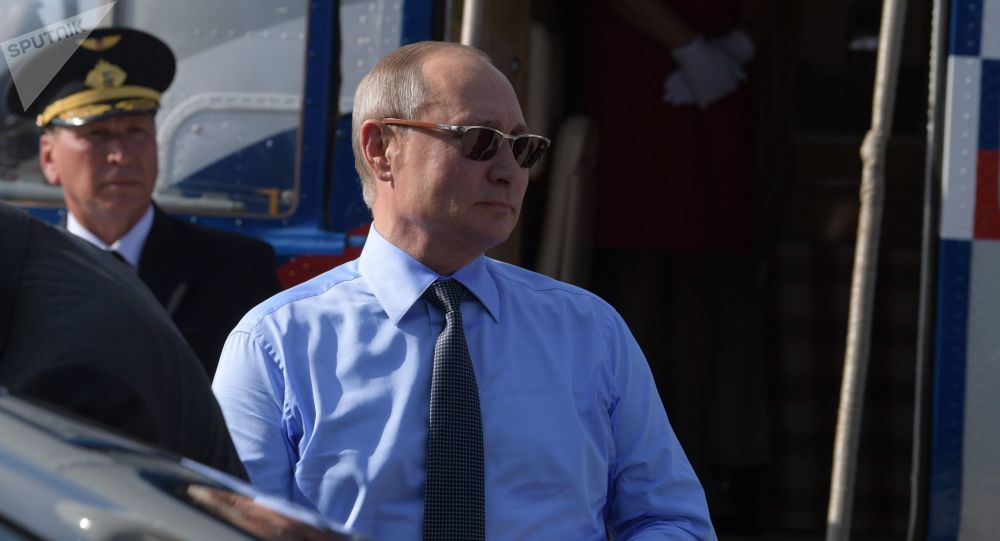 UK's Channel 4 will produce a ground-breaking three-part documentary series on Russian President Vladimir Putin, the channel said in a press release. The film will include interviews with the Russian leader himself, his close circle and those most impacted by his actions, as well as archive materials.
"To understand what is happening in the world right now, it is necessary to understand Vladimir Putin. Putin has shown his staying power as one of the most formidable politicians of the 21st century. This series will explore how as a former spy he has redefined politics and the impact this has had globally", Executive Producer James Rogan said, as quoted in a press release.
According to the press release, the series will show how his power has changed the modern world.
"This landmark series will show how Putin brought his knowledge of spy-craft to define the presidency of a nuclear power … It will explore how Putin's personal experiences have influenced his politics, how modern Russia has been created through an acute sense of betrayal, pride and anger, and how Putin's values have been exported around the world — from Crimea to Salisbury to Washington DC", the press release read.
The series will be filmed in Russia, the United States, Europe and the United Kingdom.
Syria Opens Humanitarian Corridor to Enable Civilians' Exit From Idlib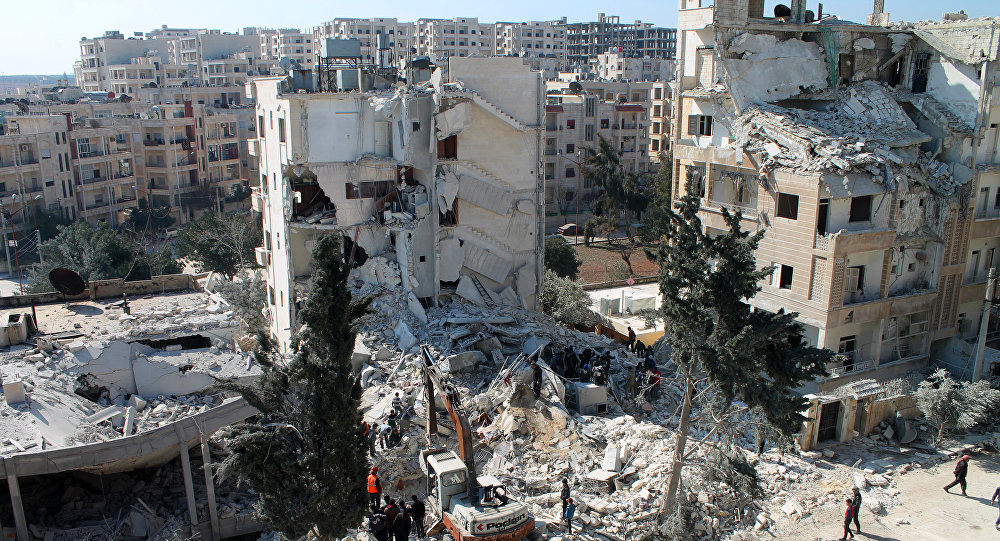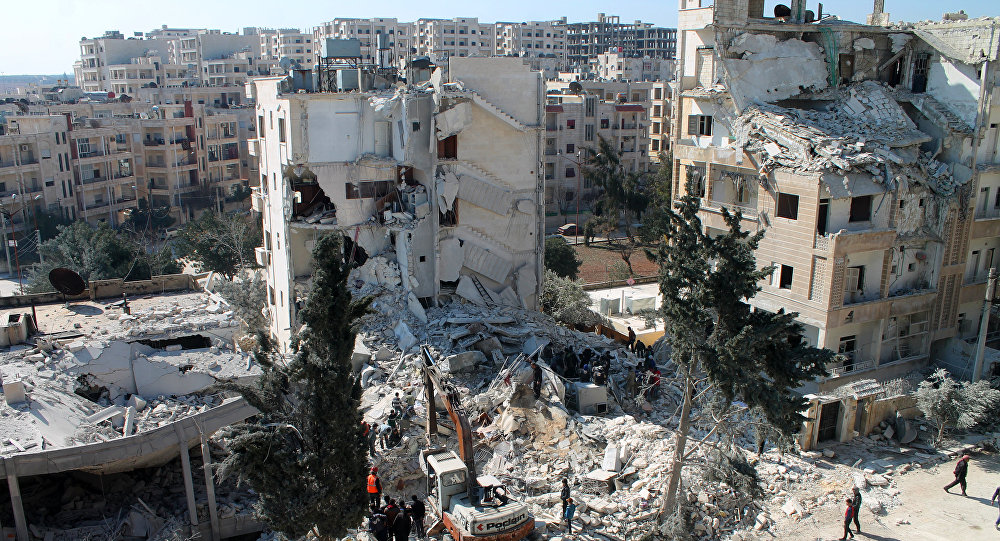 Syria has opened in the village of Suran, located in Hama province, a humanitarian corridor for civilians who want to leave the terrorist-controlled areas in Idlib, the Foreign Ministry said in a statement.
"Syria has opened a humanitarian corridor in the village of Suran, located in the north of Hama province, under protection of the Syrian army, to enable citizens who want to leave terrorist-controlled territories to do so," the ministry said.
The corridor has been opened to "reduce Syrians' suffering," the ministry added, noting that all the demands of the civilians would be met.
In early August, a long-discussed truce in Idlib entered into force. However, the leadership of the Syrian Armed Forces said it would stop military actions if Turkey implements its obligations under the Moscow-Ankara deal, which was reached in Sochi, Russia last September.
The truce deal stipulates the withdrawal of medium and heavy weapons from the contact line in the area. Syrian government forces have renewed their activities in the northwest of the country due to the militants' non-compliance with the agreement brokered by Russia and Turkey.