Bank of Russia Says FX Buying Will Not Affect Market Balance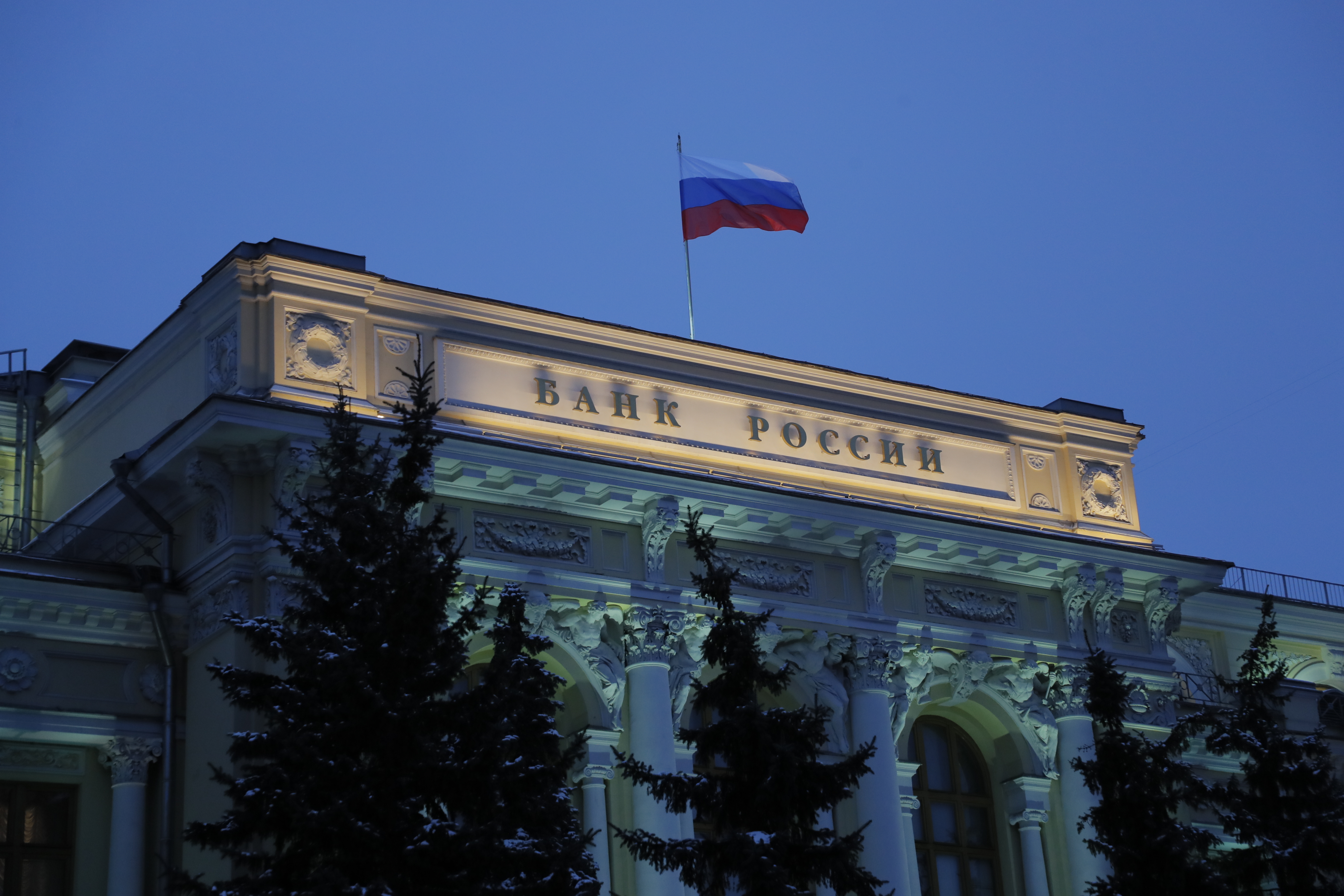 The Bank of Russia's resumption of foreign exchange purchases has already been priced in by the market so these operations should not change the market's balance, the head of the central bank's monetary policy department Alexei Zabotkin has said, according to Rossiyskaya Gazeta.
The top central bank said in an interview with the newspaper that Russia's strong current account in the first quarter and sufficient amount of foreign currency in the financial system should help offset the impact of the state's FX purchases on the ruble.
"This would ensure sustaining the balance of supply and demand in pretty much the same way we see it now," Zabotkin said, playing down market concerns about the resumption of regular FX purchases.
The central bank is set to resume FX buying for state reserves from Jan. 15, restoring daily downside pressure on the ruble that eased in late August when it halted these market operations amid increased ruble volatility.
Speaking about FX purchases that were put on hold last year but would have to be resumed at some point according to the Russian budget rule, Zabotkin said that will be "spread over several years."
"We want to make sure that the resumption of forex purchases will not significantly affect the situation on the financial market," Zabotkin said.
"Further decisions on additional purchases will be made when we are confident that the market is comfortable."
The central bank's comments are in line with the Finance Ministry's view. Minister Anton Siluanov said last month he did not expect significant ruble volatility in 2019 under his ministry's baseline scenario.
©Makfax.com.mk - By downloading content from this website you accept it's Privacy Policy.

There's still a lot of space in hell: how Tusk reacts to Brexit delay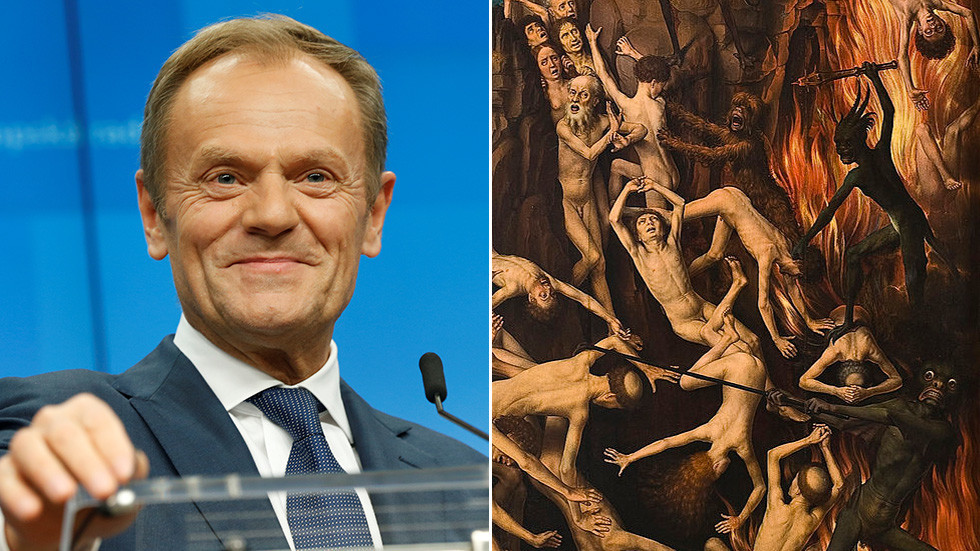 European leaders have given British PM Minister Theresa May just two extra weeks to come up with a proposal for an orderly exit for Britain from the European Union.
European Council president Donald Tusk said there was "a lot of space" in hell when asked about comments on those who promoted Brexit without a plan.
He was speaking alongside European Commission president Jean-Claude Juncker after plans to push back Britain's departure from the European Union were approved.
Tusk was asked about comments he made last month in which he said he had been "wondering what the special place in hell looks like for those who promoted Brexit without even a sketch of a plan with how to carry it out safely".
He was asked about whether this "special place" should be extended to MPs who vote against the Withdrawal Agreement next week.
"According to our pope, hell is still empty – it means there is a lot of space," he replied.
Shell Exec: Russian LNG Projects Can Compete with Western Counterparts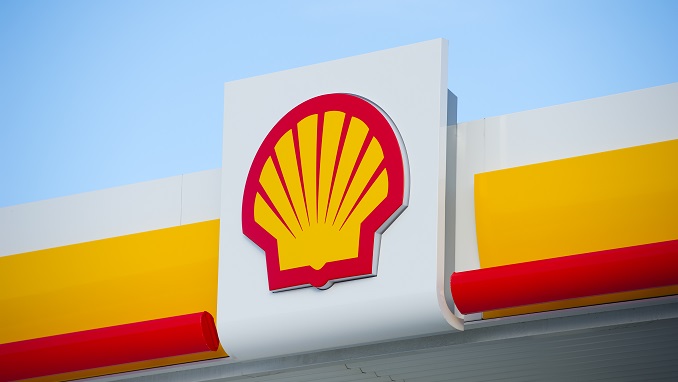 Russian liquified natural gas (LNG) is well positioned to compete with North American projects to reach new markets in Asia and the Atlantic Basin, Global commodities information provider S&P Global Platts quoted a Shell executive as saying.
LNG is a fuel that has been cooled to liquid form so it takes up less volume and is cheaper to store and ship. In recent years, Russia has been at the forefront of global investment in the sector.
Russian LNG can offer at least three location options to produce the fuel, Platts quoted Shell's Senior Deal Lead Stuart Bradford as saying at the LNG Congress in Moscow. He pointed to the Far East, where there is planned capacity expansion at a plant in Sakhalin, the Yamal LNG and Arctic LNG 2 projects in the Arctic led by Russian Novatek, and the Baltic coast, with the Baltic LNG project.
But Russia is facing a challenge from North America as capital expenditure is generally lower there.
"Projects are built in a mature market," he said. North American projects also benefit from special partnerships, supported by a low-tax regime.
Russia's wants to raise its share of the global LNG market to as much as 20 percent by 2035, after doubling its share to 8 percent last year.
Without Oil and Ore, Russia's Natural Resources Valued at $94bn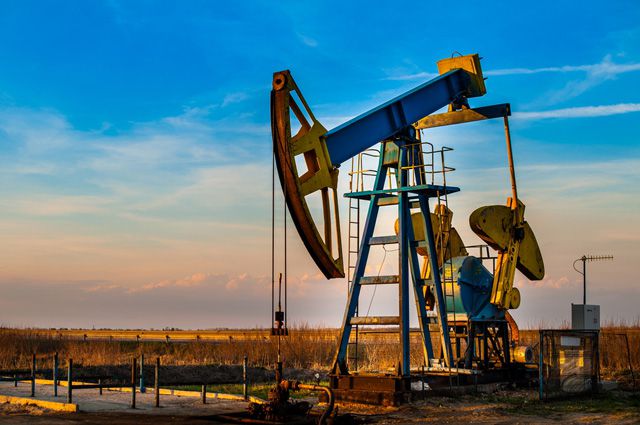 Russia's lumber, wildlife, and water resources have a combined worth of 6 trillion rubles ($94.2 billion), the Natural Resources and Environment Ministry has estimated, according to RBC.
The Russian economy is heavily reliant on exports of its resources. Last week, the ministry said that the combined worth of its oil, gas and other natural resources as of 2017 — $845 billion — was equivalent to 60 percent of the country's gross domestic product that year.
Its 2017 evaluation places the cost of timber and forest resources at 5.52 trillion rubles; surface and underground waters at 486 billion rubles; and hunted wildlife at 640.6 million rubles, the.
The ministry assessed the costs of 23 types of lumber outside nature reserves, as well as 21 species of wildlife based on the fines imposed on poachers.
Russia possesses one-fifth of the world's fresh water reserve but this water amount is rather unevenly distributed within Russia's territory. The central and southern regions of European Russia, where 80% of the country's population and industry is concentrated, have only 8 % of water resources.
On the whole, renewable water resources may increase in Russia by 8–10% in the next 30 years. Their distribution will become evener. This change will bring certain positive impacts—including for hydroelectric generation. However, managing the increased flows will pose other problems, especially when these increased flows coincide with extreme weather events such as downpours, or springtime ice-clogged floods. In addition, increasing water shortages are predicted for southern parts of European Russia, areas that already experience significant socioeconomic and sociopolitical stresses.