Behind the Ethnic Cleansing of Rohingya, a Textbook Land Grab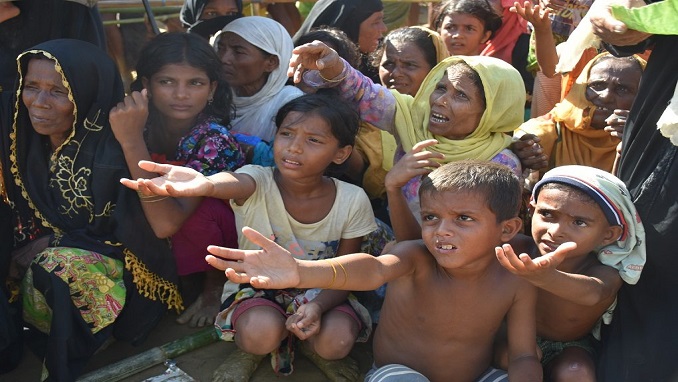 While the media spotlight on the Rohingya crisis has focused on religious persecution and ethnic cleansing, the strategic importance of Rakhine, the Muslim minority's home state, has gone largely unnoticed, The Nation reports. Rakhine, where the Rohingya have lived for generations, is considered resource-rich but politically fragile. That fragile status quo was smashed in August last year when military operations ignited a deadly campaign against the Muslim minority. The state-sponsored violence was the latest episode in a decades-long saga of brutal oppression of the Rohingya, and succeeded in evicting more than 700,000 into neighbouring Bangladesh.
Why did the Myanmar government target the Rohingya? What are the driving forces underlying the multiple episodes of eviction? To answer these questions, we have to understand how "land grabbing" works. Land grabs are typically a collaborative effort by state agencies, multinational business and elite actors, who combine to evict smallholders or marginalised communities from land valued for its resources. Myanmar's civilian-led administration was working from the same textbook when it instigated violence to win control over a state boasting vital geostrategic value and natural resources.
Neighbouring countries recently began pouring money into investments in Rakhine state. In response to these new trading networks and alliances, both China and India have become interested in building mega-projects there, despite being rivals. Both countries proposed a Special Economic Zone (SEZ) in Rakhine: China preferred the city of Kyaukphyu while India chose Sittwe. To entice foreign countries and investors in the SEZ, land grabbing has been taking place, leading to the eviction of small landholders who practise subsistence farming. In order to boost economic growth in Myanmar, the forced displacement of Rohingya seems to be planned – it is a mechanism to create trading networks with China and India.
Apart from economic lures, Rakhine province occupies a strategically critical position in Myanmar  for both China and India. Over the past few decades, China has invested significantly in Myanmar, in order to secure influence over regional politics underpinning the expansion of its trading networks. From a strategic perspective, Myanmar is situated between South Asia and Southeast Asia. The coastal belts of Rakhine, moreover, are access points to the Indian Ocean and the Bay of Bengal for China – an opportunity to strengthen trade networks and military ties with Pakistan, United Arab Emirates, Iraq, Iran, and Saudi Arabia. It seems that China is eyeing Myanmar and the Bay of Bengal as a defensive bulwark. On the other hand, India's strategy is to not only strengthen regional economic cooperation as an emerging superpower in Asia, but also develop surveillance systems for its northeastern provinces of Mizoram, Tripura, Manipur, Arunachal, Assam, Meghalaya, Nagaland, and Sikkim. These provinces are poorly connected to the Indian mainland and are riddled with separatist movements and insurgency, as well as sharing borders with Bhutan, China, Myanmar and Bangladesh. Both countries thus consider Rakhine as the "geopolitical hub" of their various political aspirations and mercantile strategies.
The eviction of Rohingya from Rakhine was a state-sponsored crime long in the planning. To accomplish this mission, Myanmar's civilian-led administration established fresh strategic relations with Delhi and Beijing; this new alliance aims to reinforce military support to the Myanmar government. Despite the horrendous situation in Rakhine state, China and India still stand beside Myanmar. In addition to the role of these countries, Myanmar's de facto leader Aung San Suu Kyi played an extremely dubious role in allowing economic development programmes to continue in Rakhine. Accordingly, the most densely populated areas inhabited by the Rohingya were not merely cleared – a total of 362 of their villages were destroyed too, according to a report published by Human Rights Watch. Approximately 48 investment projects in the areas were meanwhile given the green light. The forceful expulsion of the Rohingya from their ancestral homeland reflects the concept of "primitive accumulation", which was first articulated by Karl Marx but taken up by thinkers across the political spectrum. Primitive accumulation describes the process of proletarianisation: conversion of communal property to private property, the transformation of human relationships and the suppression of the rights of the commoners accompanied by coercive mechanisms.
The current land grabbing in Rakhine can be seen through this lens – with vast swathes of farmland, coastal belts, and oil and offshore gas reserves being captured. Of course, Myanmar can propose and endorse schemes of "economic corridor" to boost its economic growth, but the ongoing persecution of Rohingya and the latter's expulsion from Rakhine is a classic example of land grabbing motivated by political and economic conditions.
Iran Blocks Nearly All Internet Access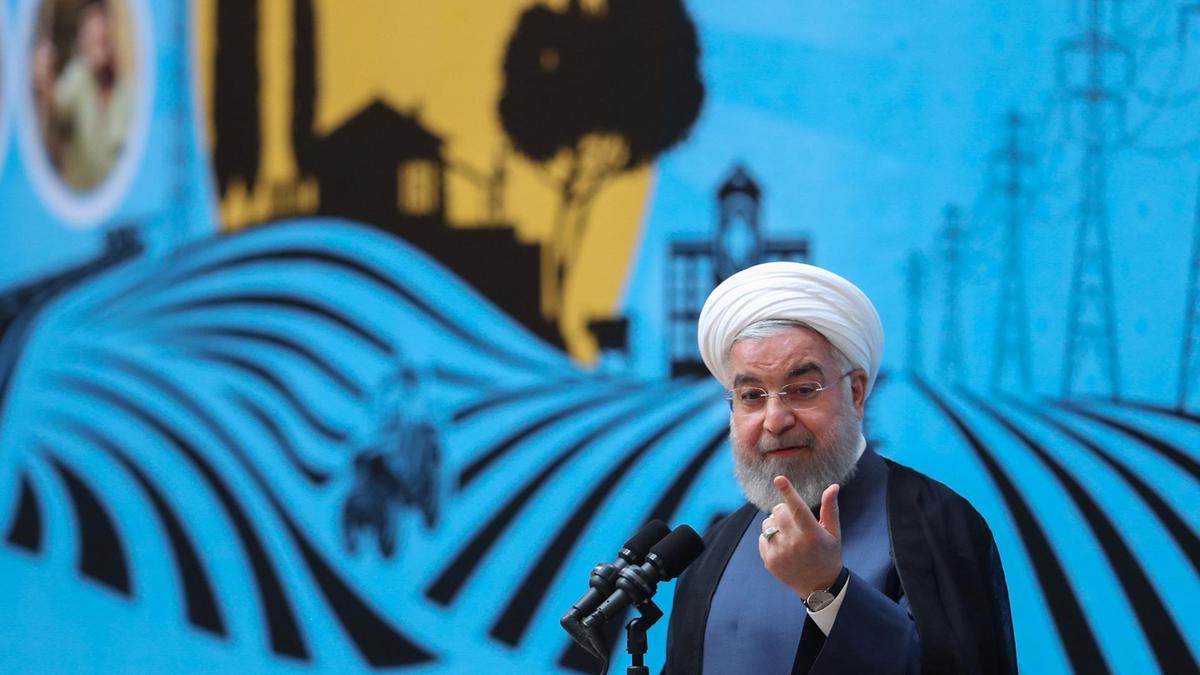 Iran imposed an almost complete nationwide internet blackout on Sunday one of its most draconian attempts to cut off Iranians from each other and the rest of the world as widespread anti-government unrest roiled the streets of Tehran and other cities for a third day, The New York Times reported.
The death toll for the three days of protests rose to at least 12; hundreds were injured; and more than 1,000 people have been arrested, according to semiofficial news agencies like Fars News.
Iranian Supreme Leader Ayatollah Ali Khamenei, who has the last word on all state matters, called the demonstrators "thugs" and endorsed the government's decision to raise prices it sets for rationed gasoline by 50 percent as of Friday and by 300 percent for gasoline that exceeds ration limits. Even after the price hike, gasoline in Iran is still cheaper than in most of the rest of the world – now the equivalent of about 50 cents a gallon.
In a speech on Sunday, Khamenei said he would support rationing and increasing gas prices because heads of three branches of government had made the decision.
Khamenei also acknowledged that Iranians had taken to the streets to protest and that some had died – however, he blamed the protests on monarchists and opposition groups trying to destabilize Iran, the Times added.
The widespread discontent on display across the country marked yet another crisis for the country. Iran has been struggling with an economic crisis after the United States exited a nuclear deal and reimposed harsh sanctions that ban Iran's oil sales.
HASC Chairman Claims Legislation to Create a Space Force in 2020 'Still Possible'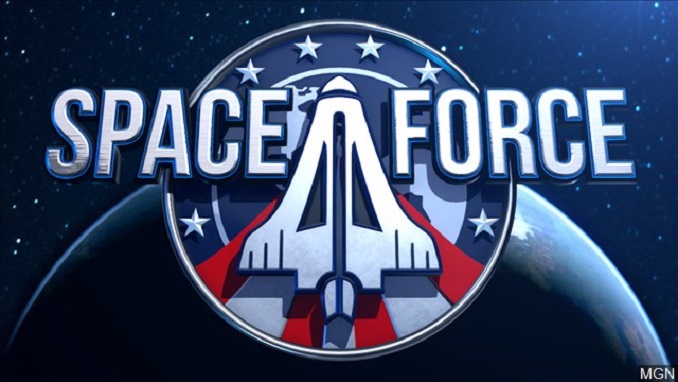 House Armed Services Committee Chairman Adam Smith said last week that negotiations on the 2020 National Defense Authorization Act are "proceeding reasonably well" but he expressed doubt that the NDAA will include language to authorize a Space Force as a separate military branch, SpaceNews reported.
"It's still possible but by no means guaranteed," Smith told reporters on Capitol Hill last week. When asked for specifics, Smith said, "I don't think it would be helpful for me to make predictions."
The biggest sticking point in the NDAA negotiations is language in the House version of the bill that restricts the use of military funds to pay for the wall that President Trump wants to build along the U.S.-Mexico border, SpaceNews adds.
There are other dealbreaker issues. The authorization of a Space Force as the sixth branch of the armed forces is one of them, Smith said. Other contentious matters include extending the "war powers" legislation that authorizes the president to use military force, and allowing transgender people to serve in the military.
Smith said the House and Senate NDAA conference in recent weeks worked on compromise language on hundreds of provisions and "reduced the stack significantly, and we're down to a few really contentious issues."
Smith characterized the Space Force as a "higher echelon" issue that is proving divisive. Both Republicans and Democrats in the House and Senate continue to have reservations about the administration's Space Force proposal, said Smith. "There is bipartisan concern on the proposal and bicameral concern about the specifics of that proposal."
The House version of the NDAA creates a Space Corps and is closer aligned with what the administration proposed. The Senate bill would rename the Air Force Space Command the U.S. Space Force and does not specifically authorize a sixth branch of the armed forces.
Smith noted that the House has been a proponent of a military space branch since 2017 while the Senate had adamantly opposed it. "In their bill they didn't have the same language that we did. But the president has persuaded them to look at it differently."
Gunman Kills Four at California Backyard Party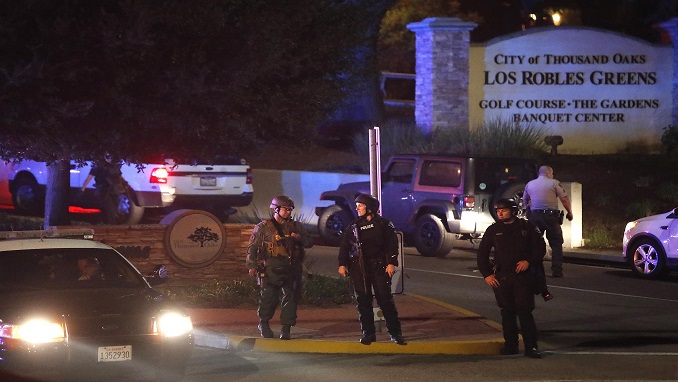 Police in the California city of Fresno were investigating a mass shooting at a football game party on Sunday in which at least 10 people were shot, killing four, with five others left in critical condition and another wounded, Reuters informs.
Three men died at the scene and another died at a hospital, Fresno Deputy Police Chief Michael Reed said in a late night news conference. Six more were hospitalized, he said.
"Our hearts go out to the families of the victims of this thing," Reed said. "This was senseless violence. We're going to do everything we can to find out who the perpetrators were and bring them to justice."
A gunman walked into a backyard and started shooting at a south Fresno home, where a gathering of about 35 family and friends was watching a football game before 8 p.m., said Reed. Neighbors soon flooded 911 dispatchers with calls for help, Reuters adds.
The suspect fled the scene and police were combing the neighborhood for witnesses and possible security camera footage, police said. Police did not release further information about the shooting in the city about 200 miles (320 km) north of Los Angeles, except that the dead were men between the ages of 25 and 35.