Christian Freedom Can't Get Any Better in the U.S.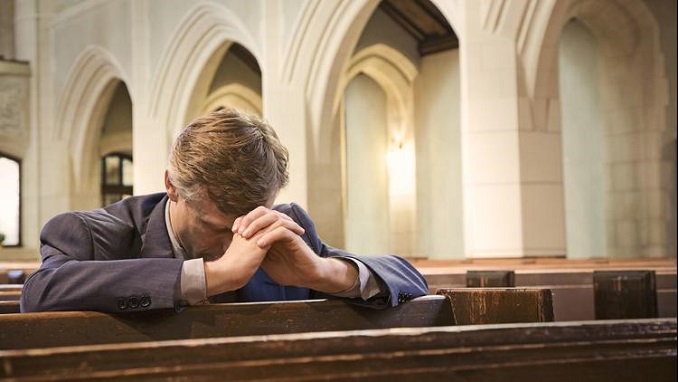 There is significant legislation or study being proposed dealing with the restoration or protection of religious freedom or liberty. It appears to be driven by Christian conservatives who feel they are being persecuted for their faith or are being deprived the freedom to follow their conscience in deeply held beliefs, the opinion piece in Orlando Sentinel says.
This is puzzling, since I see no evidence to suggest that Christian freedom is being compromised or is in any kind of jeopardy. I have never heard of people being denied service in a restaurant or deprived of employment because they were Christian. I know many religious people and have never encountered anyone reluctant to declare openly his or her faith, or practice it in broad daylight without a hint of fear for safety or well-being. Nearly all U.S. presidents have been Christians. It is difficult to imagine how Christian freedom could be improved or extended in this nation.
Perhaps it is the word "freedom" that confuses the issue. Slavery, prohibition, civil rights, women's rights, LGBTQ rights, abortion rights and the right to choose death instead of suffering are all part of the fabric of recent history, and changes in perceptions in these matters are clearly tending toward social justice, equality and, yes, I have to say, freedom. I suspect the sense of loss experienced by the religious may be more properly defined as a loss of privilege.
If I have a "freedom," which, when exercised, deprives someone else of a freedom, then I am simply mistaken about having that freedom. What I have is a privilege. In a pluralistic society such as ours, the elevation of a particular group from a state of persecution to a state of equality is inevitable. The dominant group sees this as a decline in its prior superior position, and it will fight back. This is every person's right, but it is important — no, vital — to understand what is being promoted and to recognize the goals, which may be disguised in language.
Those goals are not freedom or equality. The fundamentalist Christian goal, as some Christians assert, is to establish a theocracy in this nation. They wish exclusive control of public policy and intend to make dissent a punishable crime. The goal is tyranny. I do not dismiss the benefits, comfort and satisfaction derived from religions for its adherents. To elaborate on this theme is pointless, since we have libraries full of literature that express these views excessively. But I wish to hammer home a principle that is rarely expressed or recognized. Religious freedom is fine. Religious privilege is not.
The history of mankind demonstrates nothing more clearly than that. Every society that enabled a religion to acquire political dominance, and to dictate the laws that must be followed, resulted in horrible violations of human rights and decency. We call the period when this was common the Dark Ages. We even have a few countries like that still in the 21st century. Take a close look at them. Please.
Iran Blocks Nearly All Internet Access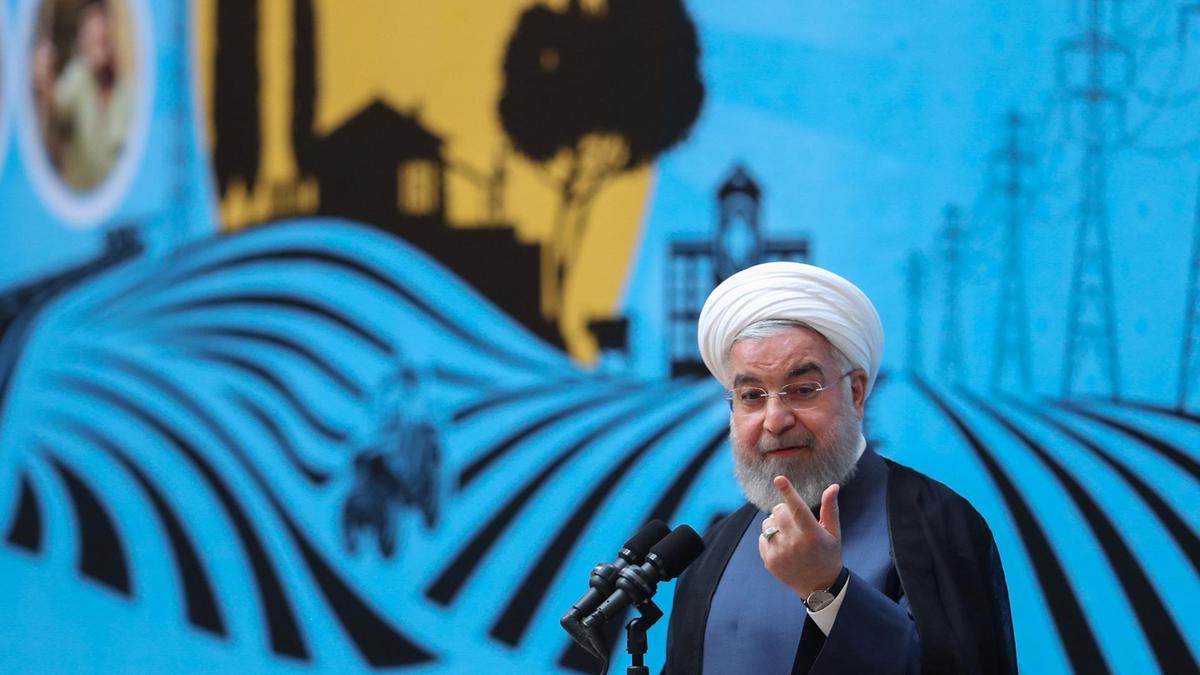 Iran imposed an almost complete nationwide internet blackout on Sunday one of its most draconian attempts to cut off Iranians from each other and the rest of the world as widespread anti-government unrest roiled the streets of Tehran and other cities for a third day, The New York Times reported.
The death toll for the three days of protests rose to at least 12; hundreds were injured; and more than 1,000 people have been arrested, according to semiofficial news agencies like Fars News.
Iranian Supreme Leader Ayatollah Ali Khamenei, who has the last word on all state matters, called the demonstrators "thugs" and endorsed the government's decision to raise prices it sets for rationed gasoline by 50 percent as of Friday and by 300 percent for gasoline that exceeds ration limits. Even after the price hike, gasoline in Iran is still cheaper than in most of the rest of the world – now the equivalent of about 50 cents a gallon.
In a speech on Sunday, Khamenei said he would support rationing and increasing gas prices because heads of three branches of government had made the decision.
Khamenei also acknowledged that Iranians had taken to the streets to protest and that some had died – however, he blamed the protests on monarchists and opposition groups trying to destabilize Iran, the Times added.
The widespread discontent on display across the country marked yet another crisis for the country. Iran has been struggling with an economic crisis after the United States exited a nuclear deal and reimposed harsh sanctions that ban Iran's oil sales.
HASC Chairman Claims Legislation to Create a Space Force in 2020 'Still Possible'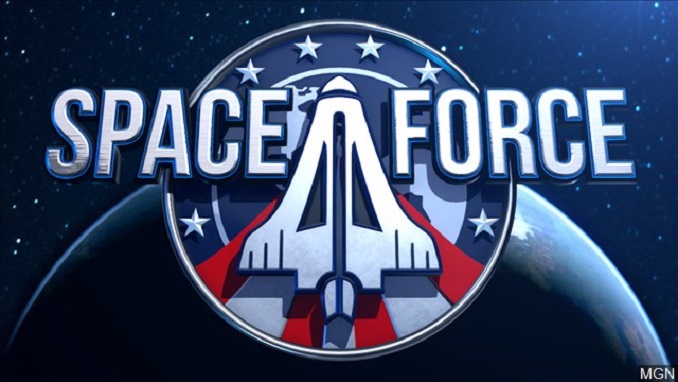 House Armed Services Committee Chairman Adam Smith said last week that negotiations on the 2020 National Defense Authorization Act are "proceeding reasonably well" but he expressed doubt that the NDAA will include language to authorize a Space Force as a separate military branch, SpaceNews reported.
"It's still possible but by no means guaranteed," Smith told reporters on Capitol Hill last week. When asked for specifics, Smith said, "I don't think it would be helpful for me to make predictions."
The biggest sticking point in the NDAA negotiations is language in the House version of the bill that restricts the use of military funds to pay for the wall that President Trump wants to build along the U.S.-Mexico border, SpaceNews adds.
There are other dealbreaker issues. The authorization of a Space Force as the sixth branch of the armed forces is one of them, Smith said. Other contentious matters include extending the "war powers" legislation that authorizes the president to use military force, and allowing transgender people to serve in the military.
Smith said the House and Senate NDAA conference in recent weeks worked on compromise language on hundreds of provisions and "reduced the stack significantly, and we're down to a few really contentious issues."
Smith characterized the Space Force as a "higher echelon" issue that is proving divisive. Both Republicans and Democrats in the House and Senate continue to have reservations about the administration's Space Force proposal, said Smith. "There is bipartisan concern on the proposal and bicameral concern about the specifics of that proposal."
The House version of the NDAA creates a Space Corps and is closer aligned with what the administration proposed. The Senate bill would rename the Air Force Space Command the U.S. Space Force and does not specifically authorize a sixth branch of the armed forces.
Smith noted that the House has been a proponent of a military space branch since 2017 while the Senate had adamantly opposed it. "In their bill they didn't have the same language that we did. But the president has persuaded them to look at it differently."
Gunman Kills Four at California Backyard Party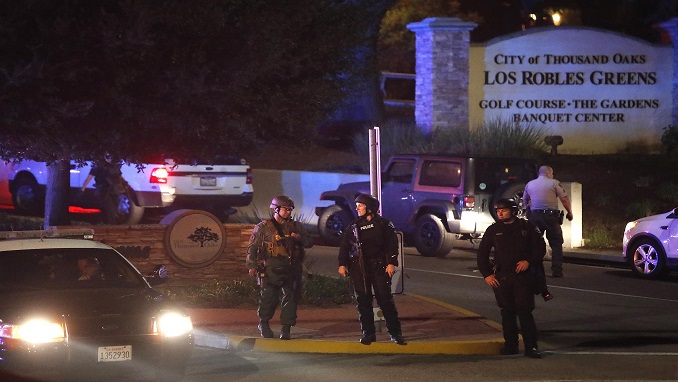 Police in the California city of Fresno were investigating a mass shooting at a football game party on Sunday in which at least 10 people were shot, killing four, with five others left in critical condition and another wounded, Reuters informs.
Three men died at the scene and another died at a hospital, Fresno Deputy Police Chief Michael Reed said in a late night news conference. Six more were hospitalized, he said.
"Our hearts go out to the families of the victims of this thing," Reed said. "This was senseless violence. We're going to do everything we can to find out who the perpetrators were and bring them to justice."
A gunman walked into a backyard and started shooting at a south Fresno home, where a gathering of about 35 family and friends was watching a football game before 8 p.m., said Reed. Neighbors soon flooded 911 dispatchers with calls for help, Reuters adds.
The suspect fled the scene and police were combing the neighborhood for witnesses and possible security camera footage, police said. Police did not release further information about the shooting in the city about 200 miles (320 km) north of Los Angeles, except that the dead were men between the ages of 25 and 35.