Fifteen Churches Gather for Sawi Old Testament Translation Project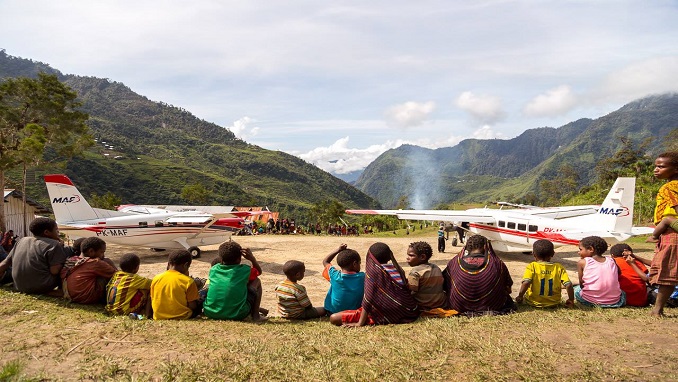 There are approximately 275 tribal language groups on the island of Papua, Indonesia. Of those languages, only five of them have a complete Bible translation. Other tribal groups have certain portions of the Bible translated, but not the whole thing, Mission Network News reports.
Several missions agencies and local churches in Papua are striving to accelerate Bible translations, but the process can take several years — especially since many tribal groups are in remote and hard-to-reach areas.
It is often easier for Bible translators to accelerate their work uninterrupted if they can live with the tribe they are translating with. However, limited access to supplies and materials makes this extremely difficult.
Mission Aviation Fellowship (MAF) partners with these missions organizations and local churches working on Scripture translation projects in Papua. In addition to MAF's other operations, the ministry provides aviation services to meet the needs of Bible translators serving in remote places. Mike Brown, program manager of MAF Papua explains:
"There are different missions organizations that are working specifically with maybe a certain tribe or tribal group interior. We're in a position to…support them in their work with supplies and different things they need to stay in the village they are at. In some cases, they are learning the language themselves first [and] getting it down on paper [to translate] the Bible into different language groups."
MAF has been serving in Papua for about 64 years. Brown and his family have been with MAF for 21 years. There are currently 19 MAF families and 10 aircraft in Papua providing these aviation services for the Great Commission. He says:
"It's been exciting to see and to work with both the local Church and missions organizations in Bible translation!"
That sense of fulfillment came recently when MAF flew 37 translation facilitators to assist in training for the Sawi Old Testament translation project.
"They went into the village of Kamur which is located in the heart of the Sawi tribe or people group…. In fact, this is a place Don Richardson was flown into [50-plus years ago] with the floatplane and from there, the story 'Peace Child' came out. So this is that same language group," Brown says.
"Now, these 30-plus facilitators were joined then by 200-plus pastors, teachers, [and] church members of the local Sawi church group around there. There are about 15 churches that came over to help with this translation. It was exciting to walk into the building and see 200 Sawi-speaking folks excited about translating the Old Testament into their language!"
While tribal groups wait for the Bible in their heart language, they can sometimes access another Scripture translation from a nearby tribe with a similar language. But even then, it's not the same as connecting with and fully understanding God's Word in your heart language.
Brown says the people's hunger for Scripture is inspiring, but the challenges aren't over once they have Scripture in their heart language. Another tribal group has a Bible translation, but they are finding themselves with a print Bible shortage.
"They said, 'We're out of Bibles. We need more!' Many are just worn out from usage and some — just because of weather in the interior — they have been damaged. They are looking to print 30,000 more Bibles in their language because they are out."
MAF is pleased to be serving this tribal group as well. "We'll be flying those [Bibles] in when they get those printed…. They are yearning for that! So that's what is cool and we get to be a part of that in a small way of just delivering those to them and seeing God [work]."
Brown says the biggest thing you can do right now is pray for MAF and this eternally impactful ministry.
"[Pray] for the island of Papua and the work that is going on right now. There is a lot of work to be done. Like I said, there are 275 tribal language groups and only five have the complete Bible. There is lots of work to do, so prayers [are needed] for those who are actively involved [and] prayers for MAF as we try to serve these people who are doing translation work.
"Prayers [are needed] for us as we serve well, and that as we need more staff, that the Lord will bring that in so we can continue serving and being here available for those who are working in Papua."
Trump says being president has cost him $5 billion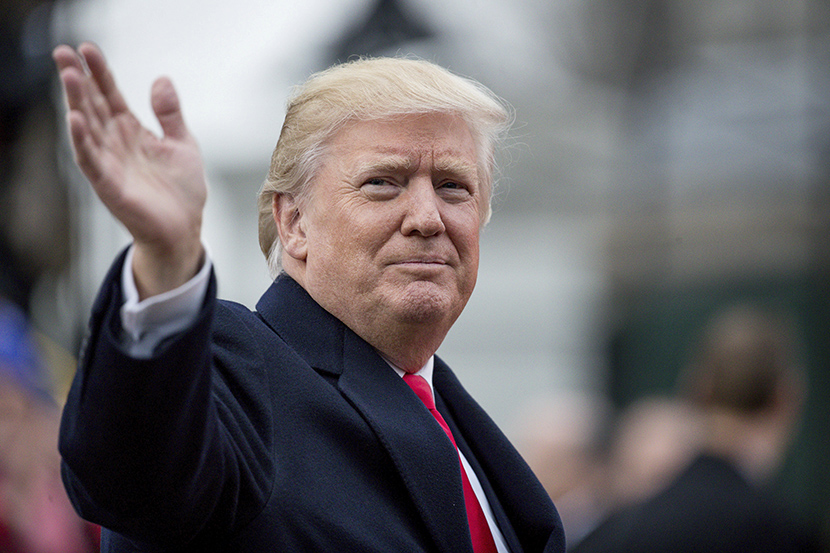 U.S. President Donald Trump said on Monday that being president has cost him between $2 billion and $5 billion that he would have made if he had continued running his business instead of getting into politics, a claim unsupported by evidence.
But, he told reporters, "If I had it to do it again I would do it in an instant, because who cares, if you can afford it, what difference does it make?"
There is no evidence that Trump lost billions since he became president. His net worth of $3.1 billion was unchanged from last year, Forbes Magazine said in March.
After Trump made a similar claim in August, Forbes wrote "Trump is not losing $3 billion to $5 billion. His income isn't anywhere near $3 billion."
While Trump's personal fortune held steady over the past year, he vaulted higher on the Forbes list of the world's richest people as dozens of his fellow tycoons suffered financial setbacks while his real estate holdings held their value better.
Erdogan says he will not declare ceasefire in northern Syria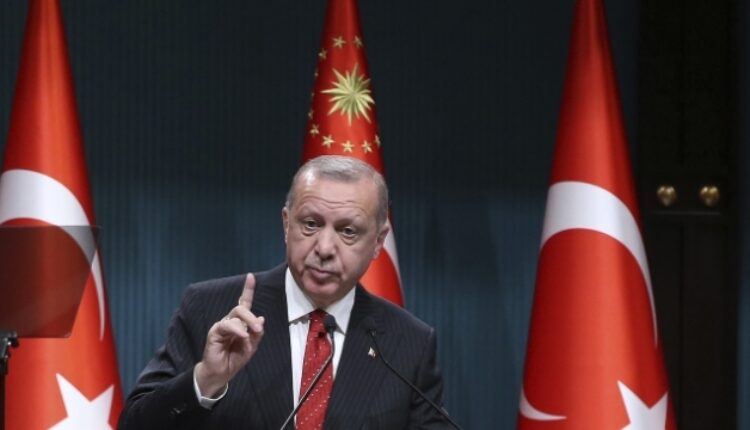 Turkish President Recep Tayyip Erdogan has made it clear to U.S. President Donald Trump that Turkey will never declare a ceasefire in northern Syria and will not negotiate with Kurdish forces it is fighting in its offensive into the region.
Turkey forged ahead with its offensive against the Syrian Kurdish YPG militia in northern Syria on Tuesday despite U.S. sanctions and calls for it to stop, while Syria's Russia-backed army moved on the key city of Manbij that was abandoned by U.S. forces.
The YPG, the key component of the forces who fought Islamic State, is seen by Ankara as a terrorist group linked to Kurdish separatist insurgents in Turkey.
On Monday, Trump announced sanctions on Turkey to punish it for the offensive. On Tuesday, a senior U.S. official said Washington would threaten more sanctions to persuade Turkey to reach a ceasefire and halt its offensive.
However, speaking to reporters on a flight back from Baku, Erdogan said the offensive would continue until it reaches its aims, and added that he was not worried about sanctions.
Woman killed in Russian apartment building blast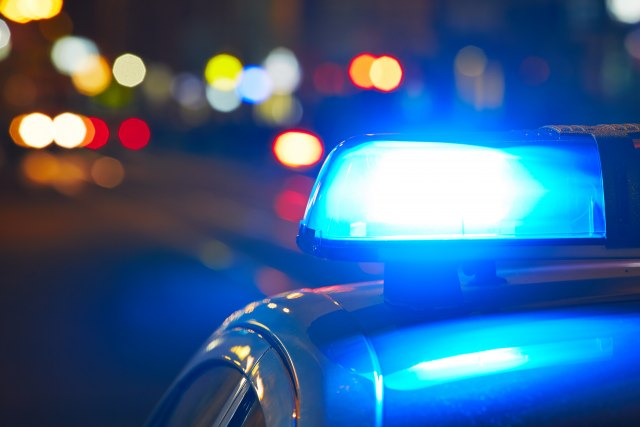 A woman died and other young woman sustained injuries when a five-story building partially collapsed following an explosion in Russian village of Novonezhino.
Around 17 apartments were damaged when the ceiling slab, wall and the stair case of the building collapsed, Emergency Department said.
"The people were evacuated, 17 apartments were damaged. Seven elders have been transferred to temporary accommodation center," the authorities said.
Rescue crews were searching for people who are believed to be trapped under the rubble. Rescuers were assisting the residents save their pets and belongings from the damaged apartments.