Helsinki Shipyard to Get New Russian Owner: Report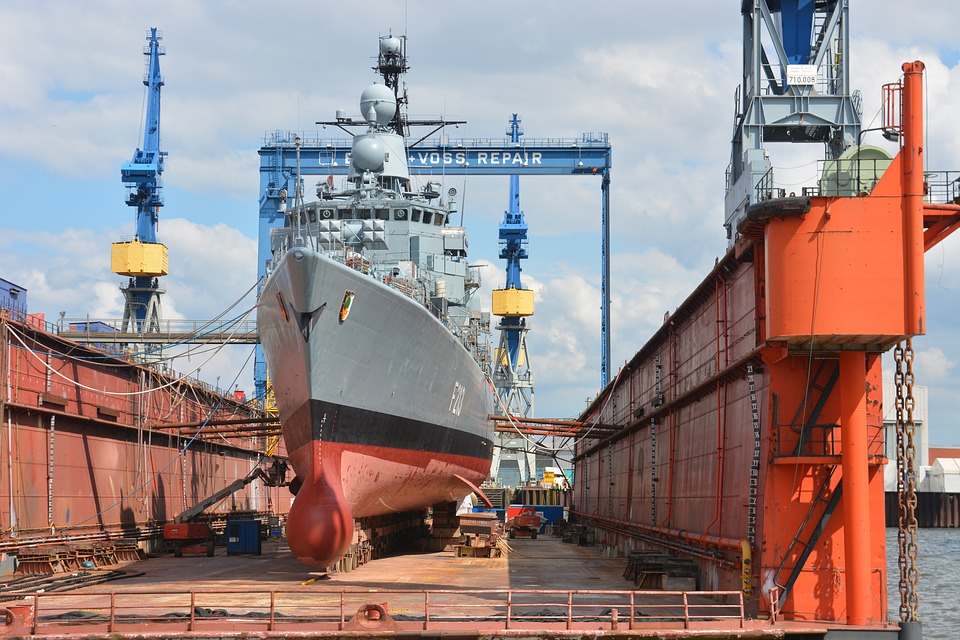 Finland's Arctech Helsinki Shipyard, currently owned by Russia's United Shipbuilding Corporation, is to get a new ownership and a new name, Kommersant reported.
The company had difficulties winning new orders for the shipyard, as it is under both U.S. and EU sanctions. According to the report, Cyprus-based Algador Holdings, owned by Russian businessmen Rishat Bagautdinov and Vladimir Kasyanenko, is the shipyard's buyer.
In preparation for the closing, Arctech Helsinki Shipyard Oy (AHS) is establishing a new company, Helsinki Shipyard Oy. AHS will transfer its assets and operations to Helsinki Shipyard Oy, which will continue shipbuilding at the wherf. In the transaction, AHS will sell 100% of Helsinki Shipyard Oy's shares to Algador Holdings.
Following the transaction AHS will continue its shipbuilding operations as a shareholder of Nevsky Shipyard. The last vessel that will be delivered from Helsinki shipyard under AHS's ownership is the Arctic tanker NB515, which completed sea trials on May 12.
"The transaction will not have any effect on subcontracts. AHS's personnel will be transferred to Helsinki Shipyard Oy without changes to their contracts. Under the new owners Helsinki shipyard can concentrate on its core expertise, which are strong ice-class vessels and cruise ships", says Victor Olerskiy, the incoming Chairman of the Board of the Helsinki Shipyard Oy, who is a former Deputy Minister of Transport of the Russian Federation.
Establishing Helsinki Shipyard is described as "an important step in moving forward with tender backlog, which currently total at $1.68 billion. The tenders consist of several cruise ships, icebreakers and LNG tankers. Letters of intent have already been signed for some of the tenders."
©Makfax.com.mk - By downloading content from this website you accept it's Privacy Policy.

Unsecured Consumer Loans Booming in Russia: Report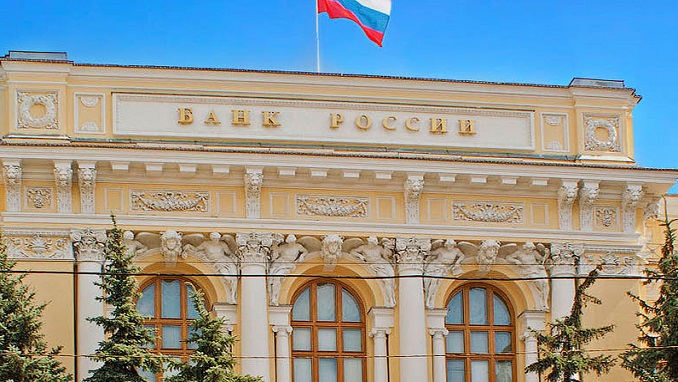 Russia has experienced a 25% year-on-year increase in unsecured consumer loans in the first quarter of 2019, despite the central bank's efforts to cool the market Vedomosti reported citing data by Frank RG.
Unsecured loans accounted for around $16.2 billion of the total retail loans volume of $29.4 billion issued, and as a class are growing faster than overall retail loans (16%) and mortgages (3.5%).
In 2018 the Bank of Russia was concerned about the appearance of a consumer credit bubble and has tried to cool the overheated market.  
"The people are tired of their ascetic lifestyle. Part of the population is drawing on consumer loans just to maintain a level of consumption," Bank of Russia deputy head Dmitry Tulin told the State Duma, the country's lower house of parliament.
The consumer loan growth is an "objective process that should not be outlawed," Tulin said, while admitting that the regulator have not yet succeeded in substantially cooling the segment. According to the Bank of Russia's, the average loan amount also increased in the first quarter. However, the increase could have been front-loaded as the risk coefficients on consumer loans have been increased since April 1.
Market participants surveyed by Vedomosti warned what both the maturities and amounts of the loans issued increased as the CBR tried to cap the interest rates through tougher regulation. As the loans are unsecured, the danger of defaults in this case increases.
Serbia Begins Construction of TurkStream Line from Bulgaria to Hungary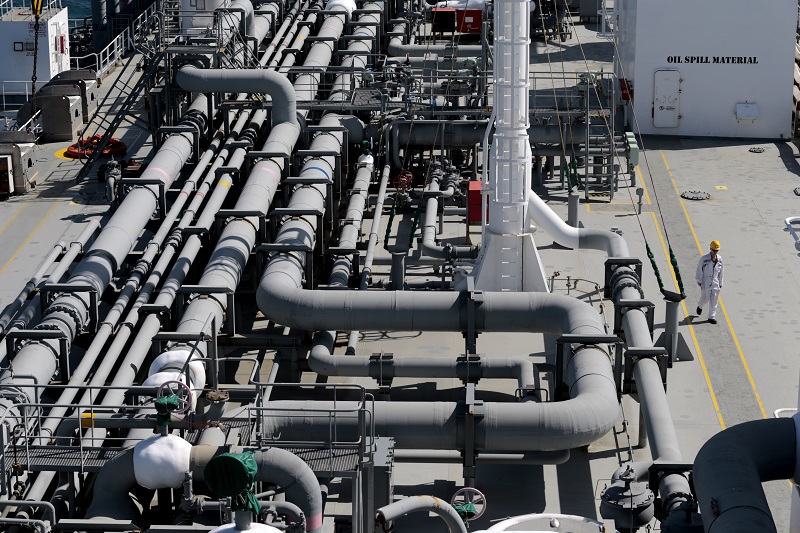 Serbian company Gastrans, owned by Russian gas giant Gazprom, has taken delivery of 7,000 tons of pipes for the construction of the TurkStream natural gas pipeline from the border with Bulgaria to the border with Hungary, Serbian media reported.
The pipes were delivered at the Danube port of Novi Sad port and loaded on trucks to be transported throughout Serbia. Preparatory works for the construction of the pipeline were being carried for several weeks in the northern region of Novi Sad, the reports said.
By December, when the construction works should be completed, about 50,000 tons of pipes will be delivered, each 12 metres in length and weighing 5.27 tons.
Gazprom plans to build a string of its TurkStream pipeline for transit of natural gas to Europe from Turkey via Bulgaria, Serbia and Hungary. The future pipeline on the territory of Serbia, approximately 400 km in length, will link the country's natural gas transmission system to those of Bulgaria in the east and Hungary in the north. Sections of the pipeline are also under construction in Turkey.
Novi Sad-based Gastrans is 100%-owned by Swiss-based South Stream Serbia, according to data from Serbia's commercial register. Gazprom owns a 51% stake in South Stream Serbia, while state-owned Srbijagas holds the remaining 49%, according to Gazprom data.
Last week, the Russian gas major said it expects to send first gas through its new 31.5 Bcm/year pipeline from Russia across the Black Sea to Turkey by the end of December, with construction now "at an advanced stage".
"We expect that we'll have [the pipeline] ready [for testing] in November. So, we're aiming at [launching] in the last 10 days of December," Gazprom's deputy chairman Vitaly Markelov said, narrowing the timeframe expectations for the route.
Roman Abramovich's $100mn Film Fund Open to Western Projects, CEO Says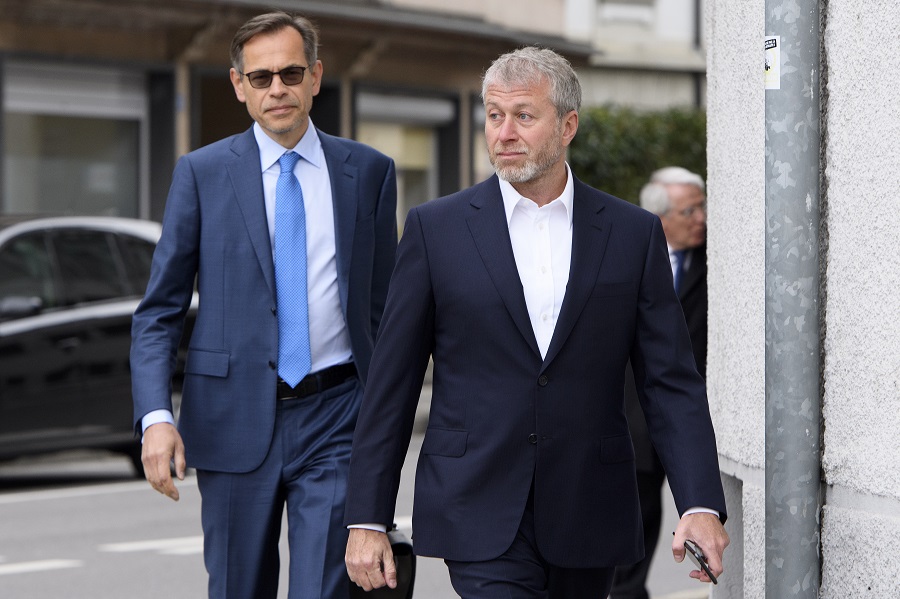 Russian billionaire Roman Abramovich has launched his highly anticipated $100 million private film fund, Kinoprime, which is "potentially open to English language and international projects," Variety reports citing the fund's CEO, Anton Malyshev.
The Moscow-based fund, announced last year, invests in projects at the final stage of filming. Malyshev has confirmed the Fund's very first investment, pumping $750,000 into Fairy, the new feature from Anna Melikyan starring Konstantin Khabensky. The film shot last year and is in post-production. It will be released in Russia later this year by Karo.
Malyshev revealed Abramovich is a passionate supporter of Russian cinema who takes a direct interest in projects the new fund is supporting and will read synopses, if not actual scripts. "He has a very good nose," Malyshev said, speaking in Cannes this week.
Abramovich headhunted Malyshev to run Kinoprime from the Russian State Film Fund where he was managing director.
The Fund has $100 million to spend over three years. It can provide up to 50% of a film's production budget, with its investment capped at $2m a project. Potential investmets are assessed by an 10-person committee that includes leading Russian producers and directors.
The aim of the Fund is s to support both mainstream and arthouse Russian titles, It is also open to supporting international and English-language projects – as long as they have a Russian flavour. "Maybe Russian talents, maybe a Russian book or a Russian producer," Malyshev said of the exact flavour they must have. "English language is OK for us," he added.
As a private Fund, Kinoprime faces none of the restrictions that often hamper state film funds. The long term aim of the Fund is to bolster the image of Russian cinema abroad and at home, providing films eligible for selection in festivals such as Cannes, Venice and Berlin while also supporting the kind of local blockbusters (such as T-34, Three Seconds), "quality industrial movies" as Malyshev calls them, that have recently been doing such strong business at the local box office.