Hermit Priest's Popularity Brings Attack from Hindu Hardliners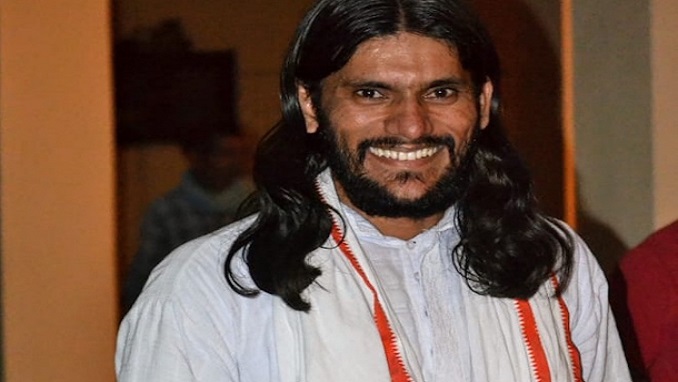 A Catholic priest has been arrested on false charges after being beaten up by a hard-line Hindu youth group in India's Uttar Pradesh state, UCA News reports.
Father Vineet Vincent Pereira of Varanasi told ucanews.com that members of Hindu Yuva Vahini (youth force) came to his ashram in Gohana town in Mau district on Nov. 15 and attacked some of the elderly people living there with him.
"When I objected, they beat me. One pulled me down holding my hair and dragged out. Then they hit me left and right," he said. Those gathered around rescued him, said Father Pereira.
Not long after the attack, police arrived and arrested him based on a complaint made by his attackers on charges of rioting and disturbing public peace. If found guilty, each charge carries a maximum jail term of two years. A local court bailed the 43-year-old priest on the same evening.
Father John Abraham, the diocesan vicar general, told ucanews.com that the Hindu group must have been angry over Father Pereira's popularity with Hindus who identify themselves as Christ Bhaktas (devotees of Christ).
Father Pereira lives a hermit-like existence and regularly conducts prayers for around 1,500 of these people at his ashram, said Father Abraham. "None of them have become Christians, but they follow Christian spiritual values." Father Pereira said some of those attending his prayers were healed of sickness which attracted more people — almost all Hindus — to the prayers. The priest said he used to conduct prayer meetings in nine villages but after four attempted attacks on him the prayers were limited to his ashram.
The Hindu Yuva Vahini youth group was founded in 2002 by the state's chief minister Yogi Adithyanath, a Hindu ascetic-turned-politician. Reconversion of Christians back to Hinduism is reportedly part of the youth organization's aims.
Father Abraham said the attack is part of an ongoing campaign against Christians in the state, which has seen a rise of anti-Christian sentiment since the pro-Hindu Bharatiya Janata Party (BJP) came to power in March 2017.
Hindus dominate Uttar Pradesh's 204 million people while Christians make up a tiny minority of just 0.18 percent of the population. There have been 44 anti-Christian incidents in the past two months, while only 71 such incidents were documented across India, according to the Religious Liberty Commission of Evangelical Fellowship of India.
Uttar Pradesh police charged more than 270 Christians with "spreading lies about Hinduism and drugging people to try and convert them to Christianity". On November 14, during a regular prayer meeting held by local believers in Chaphar village in Uttar Pradesh, villagers forcefully interrupted the fellowship and began harassing the believers.
The villagers beat one of the believers that just received healing from prayer and physically harassed others in the room as well. Demanding that the pastor and local Christian community stop all religious activities in the area, the villagers brought pictures of their own deities and tore them into pieces. This was done to report to the police that the Christians desecrated their gods and claimed the pastors were alluring poor villagers to convert to Christianity.
The pastors, including Pastor Lalji, Pastor Radheshyam, Pastor Munna and Pastor Ramsukh were taken into custody by the police due to the framed evidence and false claims made by villagers. So far the pastors have been sent to jail and denied bail, but local believers will continue to fight and advocate for the release of the pastors.
Rome's trash crisis sparks health fears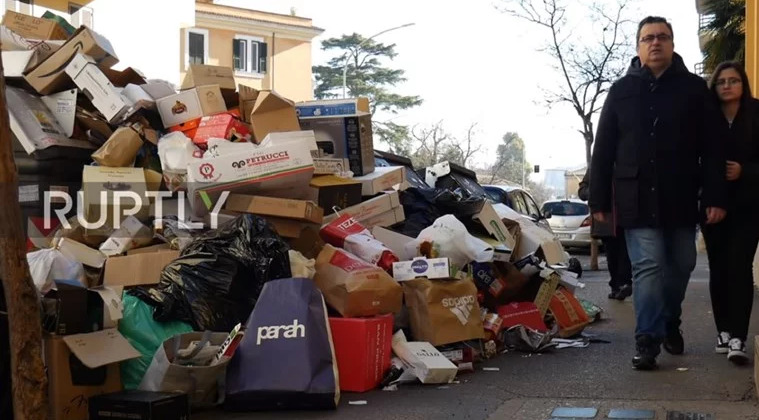 Landfills in flames and rats feasting on waste in the streets have sparked health fears in Rome, as doctors warn families to steer clear of disease-ridden curbside garbage and locals launch a disgusting dumpster contest online.
Crowds of summer tourists are forced to navigate overflowing bins in the stifling heat, as the pungent perfume of neglected garbage draws scavenging animals and the threat of disease to the Eternal City and locals fume over the city's refuse management.
Rome's chief physician Antonio Magi has issued a "hygiene alert", telling AFP this could be upgraded to a health warning, with disease spread through the faeces of insects and animals banqueting on rotting waste. His warning prompted local prosecutors to open an investigation this week into the city's refuse collection.
In the meantime, furious Rome residents have launched a contest on Twitter to find the most fetid dustbins.
Discarded pizza boxes or the remains of spaghetti lunches and fruit rinds draw opportunistic seagulls, rats and even wild boars to the streets of Rome, with wolves also spotted closer to the city's outskirts than ever before.
Adding to the indignation of Rome residents is the steep price they are paying for their garbage to rot in the streets.
The city spent more than 597 euros per inhabitant on household waste treatment in 2017 — by far the highest in the country, ahead of Venice (353 euros) and Florence (266 euros), according to a report by the Openpolis Foundation.
But the city lacks infrastructure: of its three main landfills, one has closed and the others were ravaged by fire in recent months.
Europe: Massive Rise in Central American Asylum Seekers as Trump Tightens U.S. Border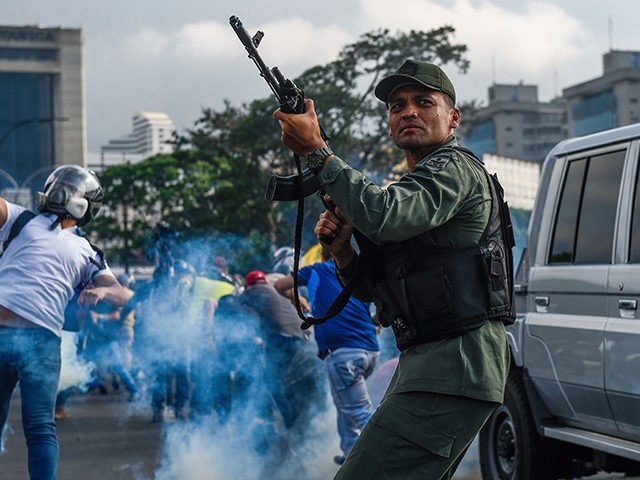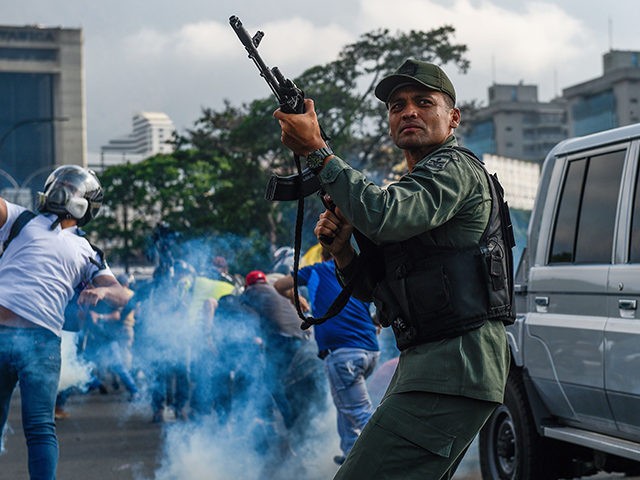 The number of Central Americans claiming asylum in the European Union has massively increased as President Donald Trump has moved to tighten America's southern border, with Venezuelans now the second-largest demographic of arrivals after Syrians.
According to Britain's left-wing Guardian newspaper, the European Asylum Support Office is attributing an 11 per cent rise in political asylum claims over the last year to "people fleeing economic disasters, political repression and criminal violence in Venezuela, El Salvador, Colombia, Honduras, Nicaragua and Peru."
Asylum claims by nationals of Venezuela, where the state socialist regime of Nicolas Maduro admired by Labour leader Jeremy Corbyn is becoming increasingly repressive, reached 18,400 between January and May — roughly double the number for the same period in 2018.
Over a longer timeframe, the rise is even more striking, with asylum claims by Central Americans up an astonishing 4,000 per cent over the course of the last decade.
Spain, the former colonial power for much of Latin America, is the most popular destination for asylum seekers — a state of affairs the Socialist Party government may not be too displeased with, given its belief that Europe needs "new blood" and apparent embrace of its status as the new destination of choice for illegal migrants crossing the sea from North Africa since Italy's Matteo Salvini began taking a firm stance against people-smugglers and migrant transport NGOs.
The Iberian country is not necessarily the easiest country for asylum seekers to have their claims approved, however, as it does not recognise claims from people claiming to be fleeing non-state actors, such as cartels and the drug gangs known as maras.
Other EU member-states, such as Belgium, are more open in what they will recognise as a legitimate asylum claim, meaning the Benelux country is now the third most popular destination for Salvadoreans behind Spain and Italy.
Susana Parraga, who works for Caritas International in Belgium, told the Guardian that such asylum seekers "receive housing, food, medical follow-up, legal assistance, help with learning one of the three official languages of the country and the right to social support", and suggested that all EU member-states are obliged to offer such guarantees under the bloc's reception directives.
Sweden Man Blames Ramadan After Assaulting Wife and Children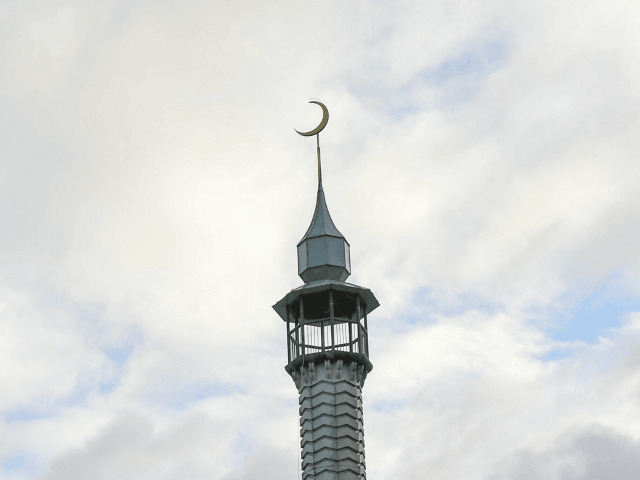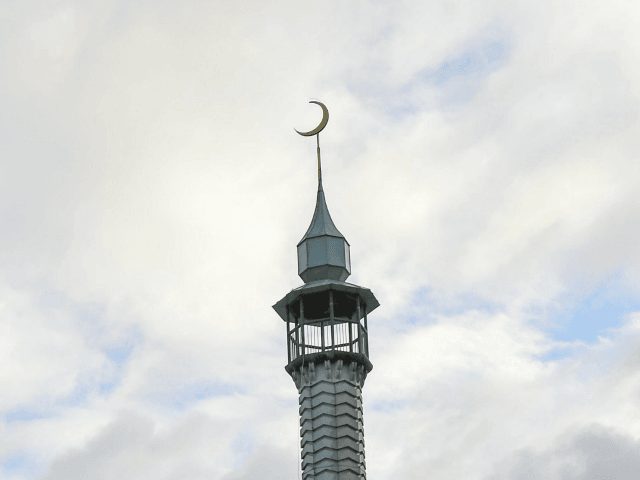 A man living in Sweden was found guilty of physically abusing his wife and children but blamed his actions on being hungry due to Ramadan fasting.
The unidentified man, who lives in the south-west Swedish province of Dalsland, was sentenced to six months in prison after being convicted of five separate counts of assault, Swedish radio broadcaster Sveriges Radio reports.
The man denied culpability, claiming that intense hunger, due to fasting during the Islamic holy month of Ramadan, had made it so that he could not control his own actions. He was accused of multiple assaults which included shoving paper into the mouth of his two-year-old daughter and beating her on the hands and feet.
The defence of "Ramadan rage" was also used by another Muslim man in France as part of a case where he was accused of shaking his five-month-old daughter to death last year. The 42-year-old man was said to have been angered by the infant crying and threw her on a hotel bed twice, with the child bouncing off the bed the second time and landing head-first into the floor. The child was later taken to a hospital with a skull fracture and died.
Earlier this year, French business owners in the city of Montpellier went as far as demanding the government provide extra security to their businesses ahead of Ramadan, arguing that they had seen an increase in violence during the holy month for the last four years.
"Ramadan rage" has not been limited to Europe. Within the first three weeks of Ramadan this year, 20 countries saw over 100 jihadist attacks with a death toll of 531 people and another 556 maimed.
Islamic State and the Afghanistan-based Taliban accounted for around 30 per cent of the total number of deaths during the three-week period.