Hermit Priest's Popularity Brings Attack from Hindu Hardliners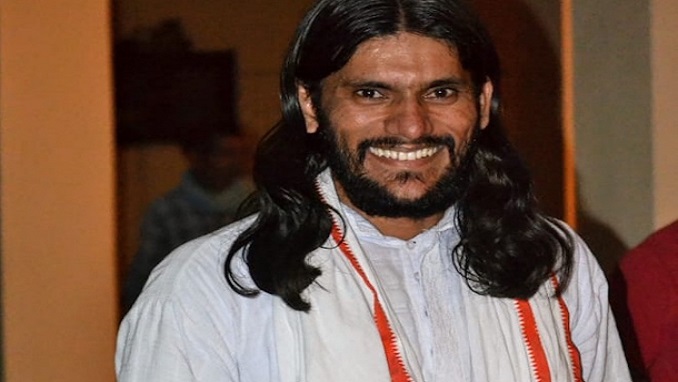 A Catholic priest has been arrested on false charges after being beaten up by a hard-line Hindu youth group in India's Uttar Pradesh state, UCA News reports.
Father Vineet Vincent Pereira of Varanasi told ucanews.com that members of Hindu Yuva Vahini (youth force) came to his ashram in Gohana town in Mau district on Nov. 15 and attacked some of the elderly people living there with him.
"When I objected, they beat me. One pulled me down holding my hair and dragged out. Then they hit me left and right," he said. Those gathered around rescued him, said Father Pereira.
Not long after the attack, police arrived and arrested him based on a complaint made by his attackers on charges of rioting and disturbing public peace. If found guilty, each charge carries a maximum jail term of two years. A local court bailed the 43-year-old priest on the same evening.
Father John Abraham, the diocesan vicar general, told ucanews.com that the Hindu group must have been angry over Father Pereira's popularity with Hindus who identify themselves as Christ Bhaktas (devotees of Christ).
Father Pereira lives a hermit-like existence and regularly conducts prayers for around 1,500 of these people at his ashram, said Father Abraham. "None of them have become Christians, but they follow Christian spiritual values." Father Pereira said some of those attending his prayers were healed of sickness which attracted more people — almost all Hindus — to the prayers. The priest said he used to conduct prayer meetings in nine villages but after four attempted attacks on him the prayers were limited to his ashram.
The Hindu Yuva Vahini youth group was founded in 2002 by the state's chief minister Yogi Adithyanath, a Hindu ascetic-turned-politician. Reconversion of Christians back to Hinduism is reportedly part of the youth organization's aims.
Father Abraham said the attack is part of an ongoing campaign against Christians in the state, which has seen a rise of anti-Christian sentiment since the pro-Hindu Bharatiya Janata Party (BJP) came to power in March 2017.
Hindus dominate Uttar Pradesh's 204 million people while Christians make up a tiny minority of just 0.18 percent of the population. There have been 44 anti-Christian incidents in the past two months, while only 71 such incidents were documented across India, according to the Religious Liberty Commission of Evangelical Fellowship of India.
Uttar Pradesh police charged more than 270 Christians with "spreading lies about Hinduism and drugging people to try and convert them to Christianity". On November 14, during a regular prayer meeting held by local believers in Chaphar village in Uttar Pradesh, villagers forcefully interrupted the fellowship and began harassing the believers.
The villagers beat one of the believers that just received healing from prayer and physically harassed others in the room as well. Demanding that the pastor and local Christian community stop all religious activities in the area, the villagers brought pictures of their own deities and tore them into pieces. This was done to report to the police that the Christians desecrated their gods and claimed the pastors were alluring poor villagers to convert to Christianity.
The pastors, including Pastor Lalji, Pastor Radheshyam, Pastor Munna and Pastor Ramsukh were taken into custody by the police due to the framed evidence and false claims made by villagers. So far the pastors have been sent to jail and denied bail, but local believers will continue to fight and advocate for the release of the pastors.
Greek Church recognizes autonomy of Orthodox Church of Ukraine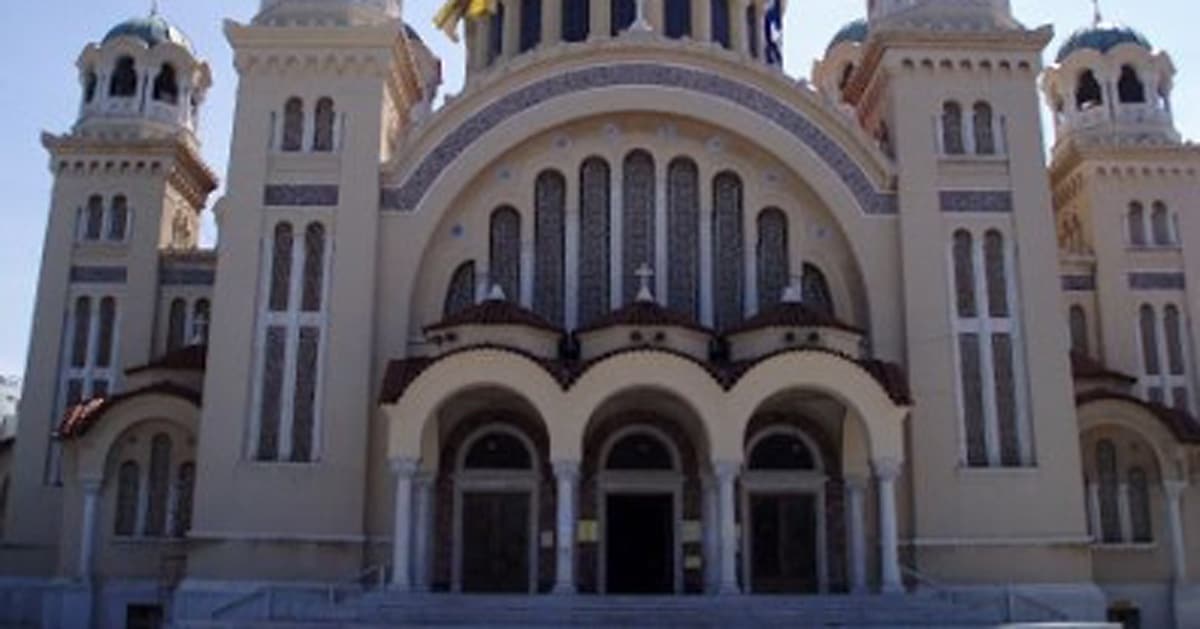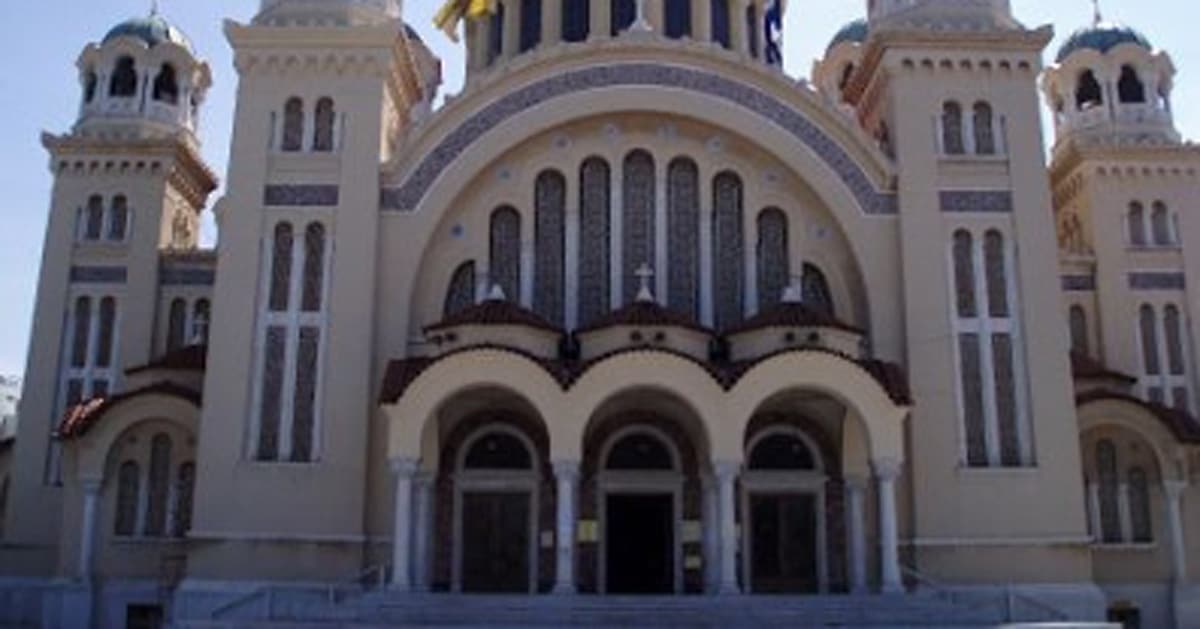 The leading figures of the Church of Greece decided at a meeting this weekend to recognize the autocephalous Orthodox Church of Ukraine (OCU), making it the first of the Eastern Orthodox churches to take such a step.
The Holy Synod of the Church of Greece recognized the autonomy of the Orthodox Church of Ukraine in line with a request by the Istanbul-based Ecumenical Patriarch Vartholomaios
The Orthodox Times says the Greeks' formal recognition will take place October 19 in Thessaloniki, with Archbishop Ieronymos and the OCU's Metropolitan Epifaniy of Kyiv and All Ukraine present.

The Patriarchate of Constantinople, generally considered the spiritual headquarters for Orthodoxy, granted the Orthodox Church of Ukraine independence in January in a move that was adamantly resisted by Moscow and the Russian Orthodox Church. The new Orthodox Church of Ukraine installed its first metropolitan, Epifaniy, at a ceremony in Kyiv on February 3 in a process that further established the new church body's independence
Indonesia's security minister attacked by man with knife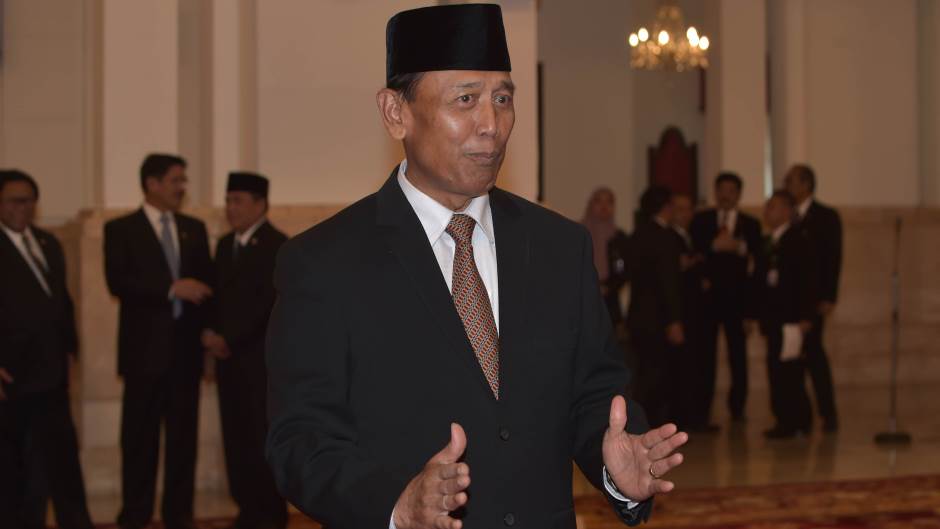 Indonesia's Chief Security Minister Wiranto is conscious and in a stable condition after he was stabbed on Thursday by a man authorities suspect had been radicalized by Islamic State ideology, police said.
Television footage showed the minister slump to the ground beside his car after the attack in Pandeglang, in Banten province, west of the capital on the island of Java.
"His condition is stable and at the moment he is being evacuated to a hospital in Jakarta," Tomsi Tohir, Banten police chief told Metro TV. A police photograph showed the minister, a former general, being carried on a stretcher into a nearby hospital. The minister had suffered two wounds to his stomach, hospital chief said.
Police had arrested a man and a woman they suspected were a couple, and seized sharp weapons they were carrying, including knives and a pair of scissors, police chief said.
Taiwan: China is threating international stability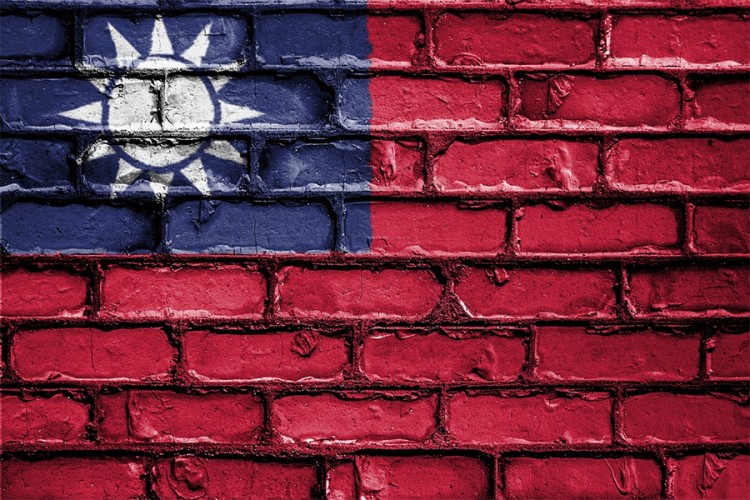 Taiwan's President Tsai Ing-wen has accused China of threatening international stability and pledged for boosting her country's defence in the face of what Taipei sees as a growing threat from Beijing.
In a televised address to the nation Wednesday, the president stressed the international importance of Taiwan's democratic values and raised concerns about Chinese infiltration. The remarks are seen as a sign of Taipei's hardening resistance to Beijing's opposition to her government.
"The people of Taiwan will never accept any attempt by external forces to unilaterally change the cross-Strait status quo. I am calling on the authorities in Beijing, as a responsible major power, to play a positive role in the region and the world, instead of being a source of conflict," Tsai said.