IWPG's Relentless Pursuit of Global Peace Offers New Hope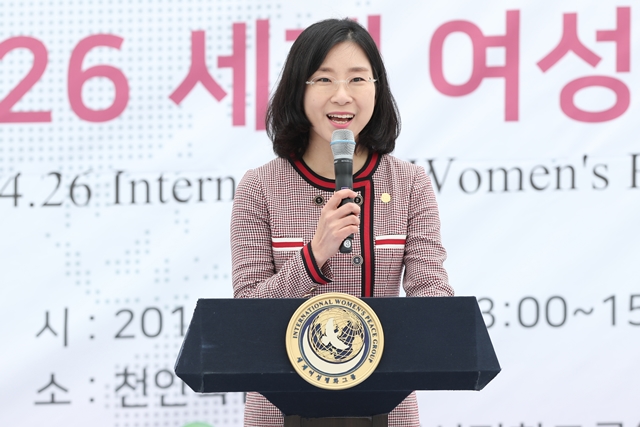 IWPG (International Women's Peace Group) is a non-profit organization registered with the Ministry of Gender Equality and Family in the Republic of Korea and is listed in the United Nations Department of Global Communications (UN DGC). IWPG also gained 'Special Consultative Status' from the UN Economic and Social Council (ECOSOC).
In an interview, Ms. Hyun Sook Yoon, IWPG Chairwoman, talked about IWPG's mission of realizing peace in the Korean Peninsula and the world.
"With the hearts of mothers to leave the legacy of a peaceful world for the future generations, IWPG supports and urges enactment of an international law for peace through Women Peace Education, spreading a culture of peace, reunification of the Korean peninsula, and the recovery of women's human rights. We do peace activities and global tours for world peace with HWPL, participate in the UN CSW (Commission on the Status of Women) in March every year, and commemorate the 4.26 International Women's Peace Day. Since the establishment of IWPG in September 2013, there are now 100 branches, 320 cooperative organizations (MOA/MOU) and 760,000 members in 130 countries." Ms. Yoon said.
One of the main projects IWPG has worked on is 'Legislate Peace', which supports and promotes the DPCW (Declaration of Peace and Cessation of War) drafted by HWPL (Heavenly Culture, World Peace, Restoration of Light), an international peace NGO affiliated with the United Nations ECOSOC (Economic and Social Council) and DGC (Department of Global Communications).
"I truly believe the DPCW is a groundbreaking organization and is the quickest answer to achieving peace. Also, if the DPCW is introduced as a UN resolution and is developed into an enforceable international law, then all the people in this world will be united in the name of peace, which will make peace a reality. An IWPG delegation visited the UN headquarters in New York in March, 2019 and met in person the ambassadors to the UN from 191 nations. They delivered 'the DPCW white paper' along with a letter to the president of each country and a booklet of handwritten peace letters. In Korea, IWPG and IPYG (International Peace Youth Group) visited the Blue House and delivered the DPCW white paper and peace letters to South Korean President, Moon Jae-in. Through 'Legislate Peace', comprehensively cooperative actions will be taken to support and promote the DPCW, with the goal of it being implemented by the UN into a legally binding international instrument." Ms. Yoon adds.
The IWPG Chairman also points out that whenever she toured for peace around the world, she realized that no one in this world wants war.
"Everyone wants peace which is the universal value and human right humankind deserves. However, we can't achieve peace with only words. Although various ways to achieve peace in our world have been suggested, in reality wars have not ended but rather continue to threaten our lives and safety. The chairman of HWPL which is a support group of IWPG came up with the answer for peace. Its strategy for making peace a reality is clear. Thus, I truly believe we can realize peace in this age we live in if we work and put it into practice in unison. The answer is the Declaration of Peace and Cessation of War (DPCW). DPCW contains various innovative measures including an anti-war provision that prevents war itself and realizes actual peace. I am convinced that our world where wars and violence have been rampant can be restored into a peaceful place by creating and spreading the culture of peace. Also, there will not be any more wars, conflicts or sacrifices if women and youths all around the world can speak with one voice for peace." Ms. Yoon said.
IWPG has been active in North Macedonia as well – there is an IWPG peace committee in Tetovo, North Macedonia where Ms. Lindita Ademi (a representative of the peace committee), Besa Kadriu, Vlora Akiki, and Arita Loki are members.
"In the first half of this year the IWPG peace committee participated in a handwritten letter project, peace walk, essay competition, and an International Loving Peace Art Competition, is addition to various community service activities such as street cleaning. We are also going to expand our activities to Skopje, and furthermore we are planning to establish an IWPG branch in North Macedonia. Ms. Sevim Arbana who is an IWPG Ambassadors is actively doing peace work in Albania as well. The LP (Legislate Peace) project, which has the goal of achieving the enactment of international law for peace work, will be carried out in the second half of 2019. It will be achieved with the IWPG peace committee and IWPG ambassadors in North Macedonia and Albania as well as in more countries around southern Europe." Ms. Yoon explained.
Together with the rest of humanity, IWPG wants to help global citizens have a happy and secure life, and to have the right to achieve such a life. Human rights and personal safety are threatened by disputes, conflicts and war. IWPG works to make a peaceful world with the spirit of maternal love and sacrifice.
"We resonate with women who want to protect their children from wars with the heart of a mother and wish to bequeath peace to the next generation. From important figures to individual people and NGOs, IWPG brings women from various fields together to achieve peace through sharing a heart of peace and the cessation of war, until the 3.7 billion women all around the world unite with us as one. We carry out new projects and campaigns for the awareness of peace, and for the awareness of elements that threaten international society." Ms. Yoon pointed out.
"The March 14 Handwritten Peace Letter project started in March this year. We let presidents, first ladies, ministers of foreign affairs, UN ambassadors from 191 countries know about the 10 articles and 38 clauses of the DPCW (Declaration of Peace and Cessation of War) and delivered handwritten peace letters that show how the women of this world want to have a heart for peace. We know how valuable the DPCW will be for humanity so we will continually deliver these handwritten peace letters to presidents, cabinet members, and deputy ministers to encourage implementation of the DPCW. We try to do our best to make the DPCW become an international law of peace." Ms. Yoon conlcludes in the interview.
Israel Dismisses Report About Spying on White House, 'Other Sensitive Locations' in DC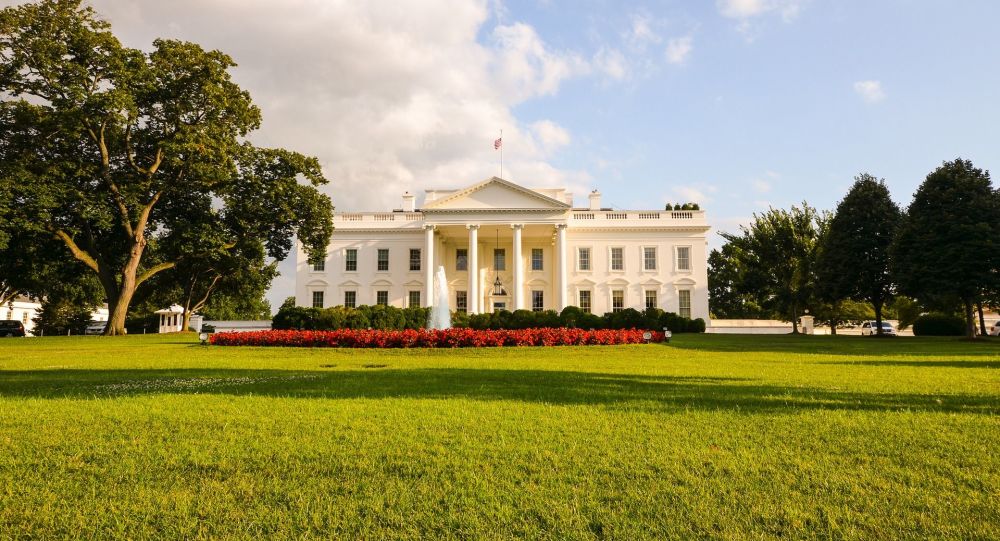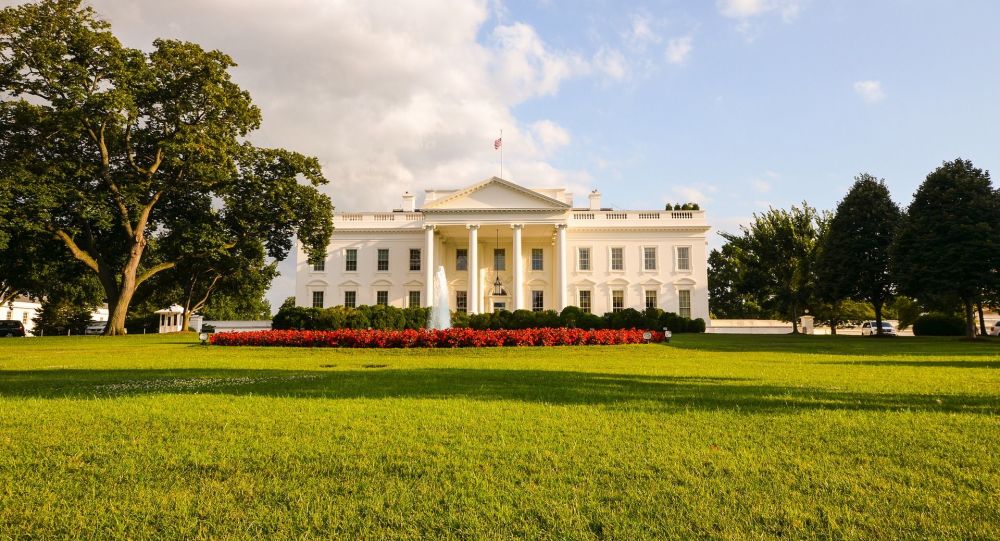 Elad Strohmayer, spokesperson for Israel's DC Embassy, has dismissed the claims of Tel Aviv's possible espionage on the White House calling the allegations "absolute nonsense".
"Israel doesn't conduct espionage operations in the United States, period", the spokesperson said.
The Israeli prime minister's office also denied running any intelligence operations on US soil, insisting that it's a forbidden practice.
"[It's] a blatant lie. There is a longstanding commitment and a directive from the Israeli government not to engage in any intelligence operations in the US. This directive is strictly enforced without exception", the bureau responded.
The Federal Bureau of Investigation (FBI) declined to comment on the report, while the Department of Homeland Security and the Secret Service haven't responded to a request for comment yet.
The media outlet Politico published a report on 12 September, citing anonymous former senior US officials, saying that the US found cell-phone surveillance devices near the White House and "other sensitive locations" in DC. One of the officials said that following a thorough forensic analysis, the FBI and other agencies pointed the finger at Israel.
According to Politico's sources, the devices, called "StingRays" and intended to mimic regular cell towers, were meant to spy on the Trump administration although it is so far unclear if these attempts were successful. The revelation, however, hasn't led to any scandal in US-Israeli relations or any consequences for Tel Aviv, according to the cited sources.
The security of Donald Trump's communications remains in question with several media outlets reporting the POTUS using unsecure cell phones in talks with friends and confidants. A New York Times October 2018 piece even claimed that Beijing has been spying on the US president's calls with the latter slamming the report as totally "incorrect".
There is Risk of Nuclear War Due to Deterioration of Global Stability – Russian Deputy FM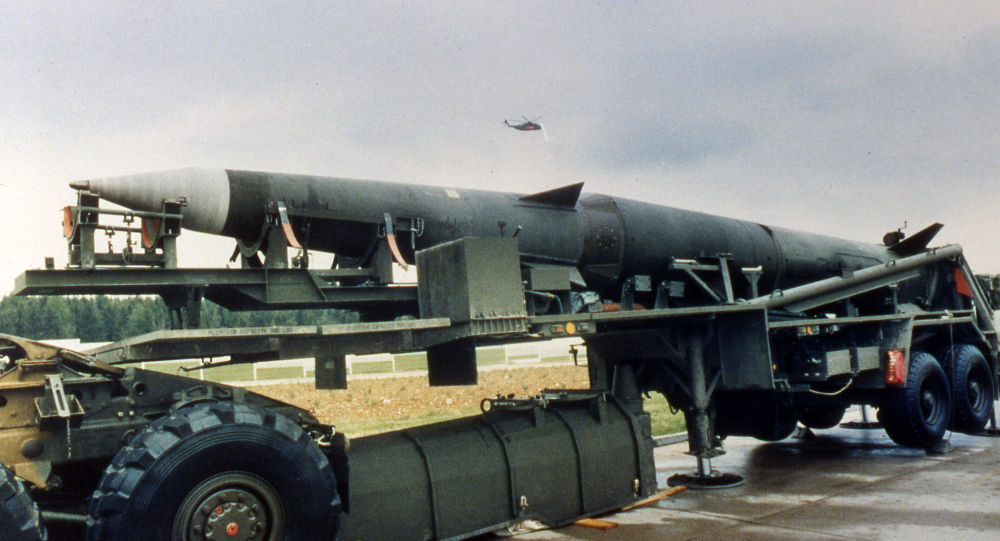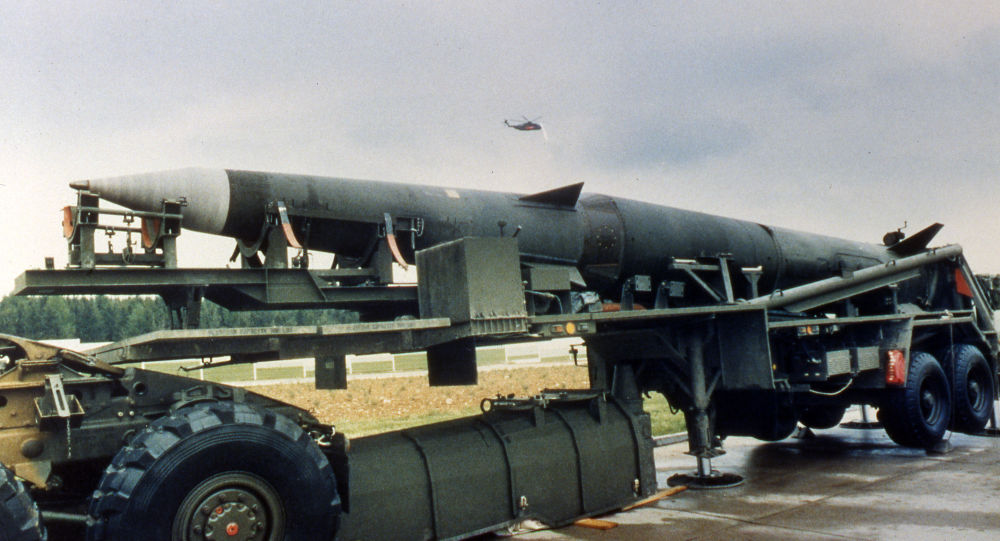 Moscow previously warned that the US was jeopardising global security by withdrawing from strategic accords or refusing to extend them, as the world is left without a single document regulating the sphere of nuclear armaments.
Russian Deputy Foreign Minister Sergei Ryabkov stated on Thursday that there is a risk of a nuclear war, noting that the negative trend had become particularly visible this year.
"The situation regarding strategic stability keeps growing worse. Unfortunately, it's a fact, and a fact that cannot be argued with. Risks are growing too … there is a risk of a nuclear war breaking out, even if the sides have no intention of starting a nuclear conflict", Ryabkov said in a speech in Moscow.
The diplomat also said that Washington appears to be evading working with Moscow on the New START arms reduction treaty.
"The actions of our Western colleagues are becoming increasingly emotional, at times — rather aggressive", he said, adding that the agreement "may well become the next victim of the US drive to free itself in the field of arms control".
Ryabkov also raised concerns about the US preparing nuclear test grounds for new drills.
"We are concerned about the situation surrounding the Comprehensive Nuclear-Test-Ban Treaty. After putting forward unjustified accusations of violating this accord, the United States, which has no intentions of ratifying it, is now working to maintain its testing grounds in readiness to resume such tests", he warned.
The Strategic Arms Reduction Treaty, also known as the New START, was signed between Russia and the US in April 2010, and imposed limits on the amount of both countries' nuclear missile launchers, inter-continental ballistic missiles, strategic bombers and deployed warheads. The deal is set to expire in 2021, but there is an option to extend it until 2026.
Several Reported Injured after Multiple Blasts Rip Through Ammunition Depot in Cyprus (Video)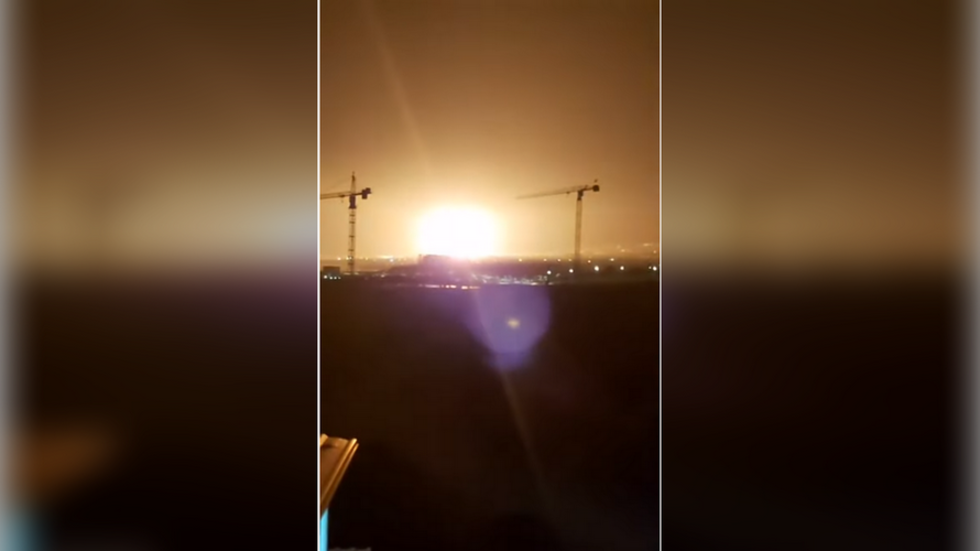 Multiple explosions have rocked an arsenal on the northern coast of Cyprus, injuring several people, while a huge blaze has been ravaging the facility.
A fire broke out at the depot in the city of Kyrenia, de facto controlled by the self-proclaimed Turkish Republic of Northern Cyprus, on Thursday morning. Videos have surfaced online purporting to show it being engulfed by flames.
The sound of helicopters hovering and emergency sirens blaring can be heard in the background. A plume of thick smoke is seen billowing from the site, lightning up the night skies.
The Turkish Cypriot foreign minister, Kudret Ozersay, said on Facebook that the blaze swept through an arsenal located within a "military zone," and there have been reports of repeated explosions tearing through the facility.
Several people have suffered minor injuries as a result of glass shattering in the first explosion, the minister said. The area around the depot was sealed off, power was shut down, and a nearby village was evacuated as a precaution. Ozersay wrote that the fire had been contained but continues to devour the building from inside.
No deaths have been reported.
The self-proclaimed republic of Northern Cyprus is recognized as an independent state only by Turkey, and is considered to be part of the Republic of Cyprus by the rest of the international community.