IWPG's Relentless Pursuit of Global Peace Offers New Hope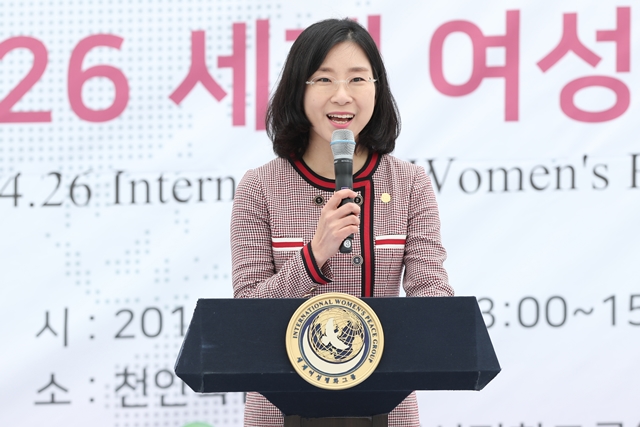 IWPG (International Women's Peace Group) is a non-profit organization registered with the Ministry of Gender Equality and Family in the Republic of Korea and is listed in the United Nations Department of Global Communications (UN DGC). IWPG also gained 'Special Consultative Status' from the UN Economic and Social Council (ECOSOC).
In an interview, Ms. Hyun Sook Yoon, IWPG Chairwoman, talked about IWPG's mission of realizing peace in the Korean Peninsula and the world.
"With the hearts of mothers to leave the legacy of a peaceful world for the future generations, IWPG supports and urges enactment of an international law for peace through Women Peace Education, spreading a culture of peace, reunification of the Korean peninsula, and the recovery of women's human rights. We do peace activities and global tours for world peace with HWPL, participate in the UN CSW (Commission on the Status of Women) in March every year, and commemorate the 4.26 International Women's Peace Day. Since the establishment of IWPG in September 2013, there are now 100 branches, 320 cooperative organizations (MOA/MOU) and 760,000 members in 130 countries." Ms. Yoon said.
One of the main projects IWPG has worked on is 'Legislate Peace', which supports and promotes the DPCW (Declaration of Peace and Cessation of War) drafted by HWPL (Heavenly Culture, World Peace, Restoration of Light), an international peace NGO affiliated with the United Nations ECOSOC (Economic and Social Council) and DGC (Department of Global Communications).
"I truly believe the DPCW is a groundbreaking organization and is the quickest answer to achieving peace. Also, if the DPCW is introduced as a UN resolution and is developed into an enforceable international law, then all the people in this world will be united in the name of peace, which will make peace a reality. An IWPG delegation visited the UN headquarters in New York in March, 2019 and met in person the ambassadors to the UN from 191 nations. They delivered 'the DPCW white paper' along with a letter to the president of each country and a booklet of handwritten peace letters. In Korea, IWPG and IPYG (International Peace Youth Group) visited the Blue House and delivered the DPCW white paper and peace letters to South Korean President, Moon Jae-in. Through 'Legislate Peace', comprehensively cooperative actions will be taken to support and promote the DPCW, with the goal of it being implemented by the UN into a legally binding international instrument." Ms. Yoon adds.
The IWPG Chairman also points out that whenever she toured for peace around the world, she realized that no one in this world wants war.
"Everyone wants peace which is the universal value and human right humankind deserves. However, we can't achieve peace with only words. Although various ways to achieve peace in our world have been suggested, in reality wars have not ended but rather continue to threaten our lives and safety. The chairman of HWPL which is a support group of IWPG came up with the answer for peace. Its strategy for making peace a reality is clear. Thus, I truly believe we can realize peace in this age we live in if we work and put it into practice in unison. The answer is the Declaration of Peace and Cessation of War (DPCW). DPCW contains various innovative measures including an anti-war provision that prevents war itself and realizes actual peace. I am convinced that our world where wars and violence have been rampant can be restored into a peaceful place by creating and spreading the culture of peace. Also, there will not be any more wars, conflicts or sacrifices if women and youths all around the world can speak with one voice for peace." Ms. Yoon said.
IWPG has been active in North Macedonia as well – there is an IWPG peace committee in Tetovo, North Macedonia where Ms. Lindita Ademi (a representative of the peace committee), Besa Kadriu, Vlora Akiki, and Arita Loki are members.
"In the first half of this year the IWPG peace committee participated in a handwritten letter project, peace walk, essay competition, and an International Loving Peace Art Competition, is addition to various community service activities such as street cleaning. We are also going to expand our activities to Skopje, and furthermore we are planning to establish an IWPG branch in North Macedonia. Ms. Sevim Arbana who is an IWPG Ambassadors is actively doing peace work in Albania as well. The LP (Legislate Peace) project, which has the goal of achieving the enactment of international law for peace work, will be carried out in the second half of 2019. It will be achieved with the IWPG peace committee and IWPG ambassadors in North Macedonia and Albania as well as in more countries around southern Europe." Ms. Yoon explained.
Together with the rest of humanity, IWPG wants to help global citizens have a happy and secure life, and to have the right to achieve such a life. Human rights and personal safety are threatened by disputes, conflicts and war. IWPG works to make a peaceful world with the spirit of maternal love and sacrifice.
"We resonate with women who want to protect their children from wars with the heart of a mother and wish to bequeath peace to the next generation. From important figures to individual people and NGOs, IWPG brings women from various fields together to achieve peace through sharing a heart of peace and the cessation of war, until the 3.7 billion women all around the world unite with us as one. We carry out new projects and campaigns for the awareness of peace, and for the awareness of elements that threaten international society." Ms. Yoon pointed out.
"The March 14 Handwritten Peace Letter project started in March this year. We let presidents, first ladies, ministers of foreign affairs, UN ambassadors from 191 countries know about the 10 articles and 38 clauses of the DPCW (Declaration of Peace and Cessation of War) and delivered handwritten peace letters that show how the women of this world want to have a heart for peace. We know how valuable the DPCW will be for humanity so we will continually deliver these handwritten peace letters to presidents, cabinet members, and deputy ministers to encourage implementation of the DPCW. We try to do our best to make the DPCW become an international law of peace." Ms. Yoon conlcludes in the interview.
Iran Blocks Nearly All Internet Access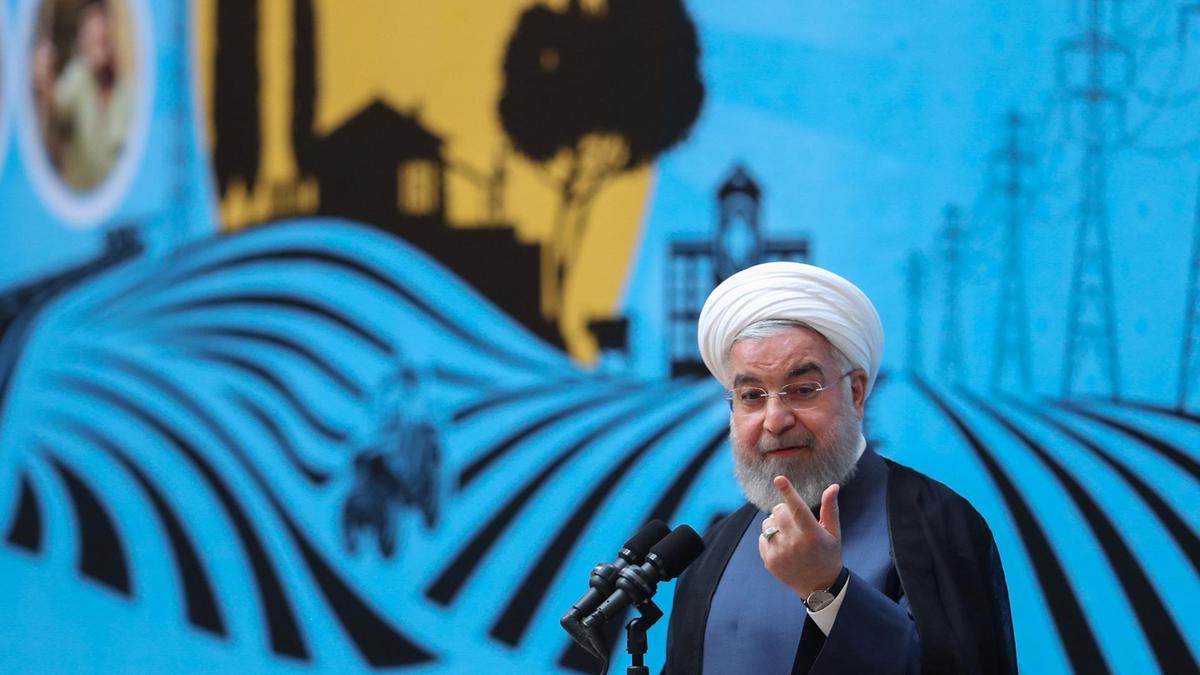 Iran imposed an almost complete nationwide internet blackout on Sunday one of its most draconian attempts to cut off Iranians from each other and the rest of the world as widespread anti-government unrest roiled the streets of Tehran and other cities for a third day, The New York Times reported.
The death toll for the three days of protests rose to at least 12; hundreds were injured; and more than 1,000 people have been arrested, according to semiofficial news agencies like Fars News.
Iranian Supreme Leader Ayatollah Ali Khamenei, who has the last word on all state matters, called the demonstrators "thugs" and endorsed the government's decision to raise prices it sets for rationed gasoline by 50 percent as of Friday and by 300 percent for gasoline that exceeds ration limits. Even after the price hike, gasoline in Iran is still cheaper than in most of the rest of the world – now the equivalent of about 50 cents a gallon.
In a speech on Sunday, Khamenei said he would support rationing and increasing gas prices because heads of three branches of government had made the decision.
Khamenei also acknowledged that Iranians had taken to the streets to protest and that some had died – however, he blamed the protests on monarchists and opposition groups trying to destabilize Iran, the Times added.
The widespread discontent on display across the country marked yet another crisis for the country. Iran has been struggling with an economic crisis after the United States exited a nuclear deal and reimposed harsh sanctions that ban Iran's oil sales.
HASC Chairman Claims Legislation to Create a Space Force in 2020 'Still Possible'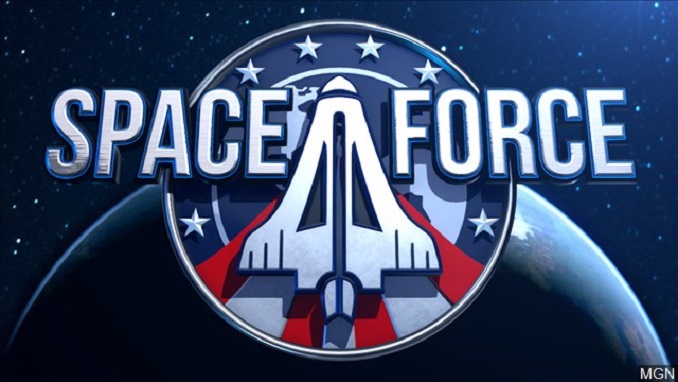 House Armed Services Committee Chairman Adam Smith said last week that negotiations on the 2020 National Defense Authorization Act are "proceeding reasonably well" but he expressed doubt that the NDAA will include language to authorize a Space Force as a separate military branch, SpaceNews reported.
"It's still possible but by no means guaranteed," Smith told reporters on Capitol Hill last week. When asked for specifics, Smith said, "I don't think it would be helpful for me to make predictions."
The biggest sticking point in the NDAA negotiations is language in the House version of the bill that restricts the use of military funds to pay for the wall that President Trump wants to build along the U.S.-Mexico border, SpaceNews adds.
There are other dealbreaker issues. The authorization of a Space Force as the sixth branch of the armed forces is one of them, Smith said. Other contentious matters include extending the "war powers" legislation that authorizes the president to use military force, and allowing transgender people to serve in the military.
Smith said the House and Senate NDAA conference in recent weeks worked on compromise language on hundreds of provisions and "reduced the stack significantly, and we're down to a few really contentious issues."
Smith characterized the Space Force as a "higher echelon" issue that is proving divisive. Both Republicans and Democrats in the House and Senate continue to have reservations about the administration's Space Force proposal, said Smith. "There is bipartisan concern on the proposal and bicameral concern about the specifics of that proposal."
The House version of the NDAA creates a Space Corps and is closer aligned with what the administration proposed. The Senate bill would rename the Air Force Space Command the U.S. Space Force and does not specifically authorize a sixth branch of the armed forces.
Smith noted that the House has been a proponent of a military space branch since 2017 while the Senate had adamantly opposed it. "In their bill they didn't have the same language that we did. But the president has persuaded them to look at it differently."
Gunman Kills Four at California Backyard Party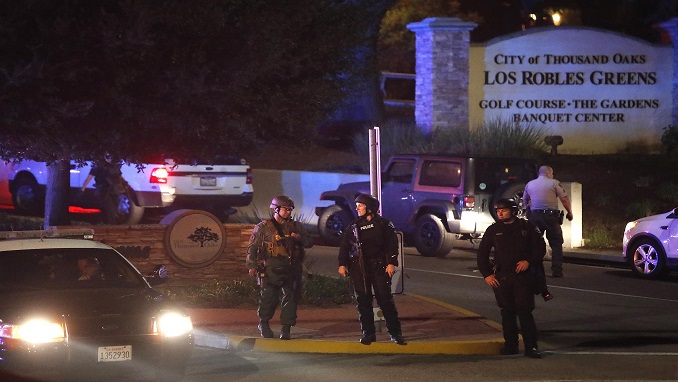 Police in the California city of Fresno were investigating a mass shooting at a football game party on Sunday in which at least 10 people were shot, killing four, with five others left in critical condition and another wounded, Reuters informs.
Three men died at the scene and another died at a hospital, Fresno Deputy Police Chief Michael Reed said in a late night news conference. Six more were hospitalized, he said.
"Our hearts go out to the families of the victims of this thing," Reed said. "This was senseless violence. We're going to do everything we can to find out who the perpetrators were and bring them to justice."
A gunman walked into a backyard and started shooting at a south Fresno home, where a gathering of about 35 family and friends was watching a football game before 8 p.m., said Reed. Neighbors soon flooded 911 dispatchers with calls for help, Reuters adds.
The suspect fled the scene and police were combing the neighborhood for witnesses and possible security camera footage, police said. Police did not release further information about the shooting in the city about 200 miles (320 km) north of Los Angeles, except that the dead were men between the ages of 25 and 35.