IWPG's Relentless Pursuit of Global Peace Offers New Hope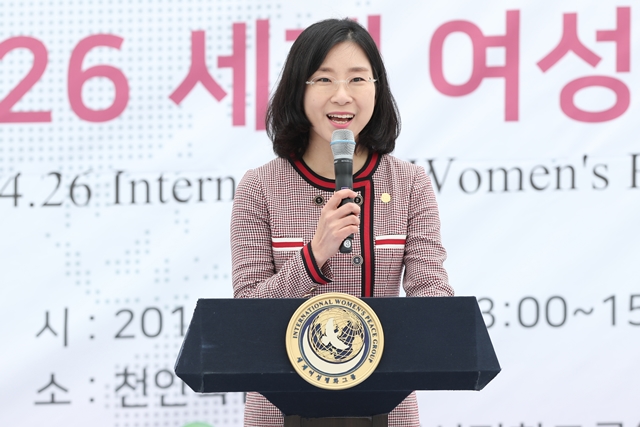 IWPG (International Women's Peace Group) is a non-profit organization registered with the Ministry of Gender Equality and Family in the Republic of Korea and is listed in the United Nations Department of Global Communications (UN DGC). IWPG also gained 'Special Consultative Status' from the UN Economic and Social Council (ECOSOC).
In an interview, Ms. Hyun Sook Yoon, IWPG Chairwoman, talked about IWPG's mission of realizing peace in the Korean Peninsula and the world.
"With the hearts of mothers to leave the legacy of a peaceful world for the future generations, IWPG supports and urges enactment of an international law for peace through Women Peace Education, spreading a culture of peace, reunification of the Korean peninsula, and the recovery of women's human rights. We do peace activities and global tours for world peace with HWPL, participate in the UN CSW (Commission on the Status of Women) in March every year, and commemorate the 4.26 International Women's Peace Day. Since the establishment of IWPG in September 2013, there are now 100 branches, 320 cooperative organizations (MOA/MOU) and 760,000 members in 130 countries." Ms. Yoon said.
One of the main projects IWPG has worked on is 'Legislate Peace', which supports and promotes the DPCW (Declaration of Peace and Cessation of War) drafted by HWPL (Heavenly Culture, World Peace, Restoration of Light), an international peace NGO affiliated with the United Nations ECOSOC (Economic and Social Council) and DGC (Department of Global Communications).
"I truly believe the DPCW is a groundbreaking organization and is the quickest answer to achieving peace. Also, if the DPCW is introduced as a UN resolution and is developed into an enforceable international law, then all the people in this world will be united in the name of peace, which will make peace a reality. An IWPG delegation visited the UN headquarters in New York in March, 2019 and met in person the ambassadors to the UN from 191 nations. They delivered 'the DPCW white paper' along with a letter to the president of each country and a booklet of handwritten peace letters. In Korea, IWPG and IPYG (International Peace Youth Group) visited the Blue House and delivered the DPCW white paper and peace letters to South Korean President, Moon Jae-in. Through 'Legislate Peace', comprehensively cooperative actions will be taken to support and promote the DPCW, with the goal of it being implemented by the UN into a legally binding international instrument." Ms. Yoon adds.
The IWPG Chairman also points out that whenever she toured for peace around the world, she realized that no one in this world wants war.
"Everyone wants peace which is the universal value and human right humankind deserves. However, we can't achieve peace with only words. Although various ways to achieve peace in our world have been suggested, in reality wars have not ended but rather continue to threaten our lives and safety. The chairman of HWPL which is a support group of IWPG came up with the answer for peace. Its strategy for making peace a reality is clear. Thus, I truly believe we can realize peace in this age we live in if we work and put it into practice in unison. The answer is the Declaration of Peace and Cessation of War (DPCW). DPCW contains various innovative measures including an anti-war provision that prevents war itself and realizes actual peace. I am convinced that our world where wars and violence have been rampant can be restored into a peaceful place by creating and spreading the culture of peace. Also, there will not be any more wars, conflicts or sacrifices if women and youths all around the world can speak with one voice for peace." Ms. Yoon said.
IWPG has been active in North Macedonia as well – there is an IWPG peace committee in Tetovo, North Macedonia where Ms. Lindita Ademi (a representative of the peace committee), Besa Kadriu, Vlora Akiki, and Arita Loki are members.
"In the first half of this year the IWPG peace committee participated in a handwritten letter project, peace walk, essay competition, and an International Loving Peace Art Competition, is addition to various community service activities such as street cleaning. We are also going to expand our activities to Skopje, and furthermore we are planning to establish an IWPG branch in North Macedonia. Ms. Sevim Arbana who is an IWPG Ambassadors is actively doing peace work in Albania as well. The LP (Legislate Peace) project, which has the goal of achieving the enactment of international law for peace work, will be carried out in the second half of 2019. It will be achieved with the IWPG peace committee and IWPG ambassadors in North Macedonia and Albania as well as in more countries around southern Europe." Ms. Yoon explained.
Together with the rest of humanity, IWPG wants to help global citizens have a happy and secure life, and to have the right to achieve such a life. Human rights and personal safety are threatened by disputes, conflicts and war. IWPG works to make a peaceful world with the spirit of maternal love and sacrifice.
"We resonate with women who want to protect their children from wars with the heart of a mother and wish to bequeath peace to the next generation. From important figures to individual people and NGOs, IWPG brings women from various fields together to achieve peace through sharing a heart of peace and the cessation of war, until the 3.7 billion women all around the world unite with us as one. We carry out new projects and campaigns for the awareness of peace, and for the awareness of elements that threaten international society." Ms. Yoon pointed out.
"The March 14 Handwritten Peace Letter project started in March this year. We let presidents, first ladies, ministers of foreign affairs, UN ambassadors from 191 countries know about the 10 articles and 38 clauses of the DPCW (Declaration of Peace and Cessation of War) and delivered handwritten peace letters that show how the women of this world want to have a heart for peace. We know how valuable the DPCW will be for humanity so we will continually deliver these handwritten peace letters to presidents, cabinet members, and deputy ministers to encourage implementation of the DPCW. We try to do our best to make the DPCW become an international law of peace." Ms. Yoon conlcludes in the interview.
China, U.S. Agree to Cancel Tariffs in Phases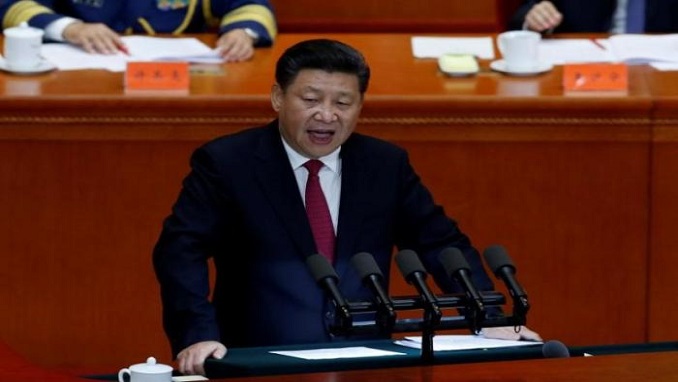 China and the United States have agreed to cancel in phases the tariffs imposed during their months-long trade war, the Chinese commerce ministry said on Thursday, without specifying a timetable, Reuters informs.
An interim U.S.-China trade deal is widely expected to include a U.S. pledge to scrap tariffs scheduled for Dec. 15 on about $156 billion worth of Chinese imports, including cell phones, laptop computers and toys, Reuters adds.
Tariff cancellation was an important condition for any agreement, ministry spokesman Gao Feng said, adding that both must simultaneously cancel some tariffs on each other's goods to reach a "phase one" trade deal.
"The trade war started with tariffs, and should end with the cancellation of tariffs," Gao told a regular news briefing.
The proportion of tariffs cancelled for both sides to reach a "phase one" deal must be the same, but the number to be cancelled can be negotiated, he added, without elaborating. "In the past two weeks, the lead negotiators from both sides have had serious and constructive discussions on resolving various core concerns appropriately," Gao said.
"Both sides have agreed to cancel additional tariffs in different phases, as both sides make progress in their negotiations."
A source previously told Reuters that Chinese negotiators wanted the United States to drop 15% tariffs on about $125 billion worth of Chinese goods that took effect on September 1.
They also sought relief from earlier 25% tariffs on about $250 billion of imports, ranging from machinery and semiconductors to furniture.
Former Obama Officials Pledge Support to Biden as He Trails Top Rivals in Money Race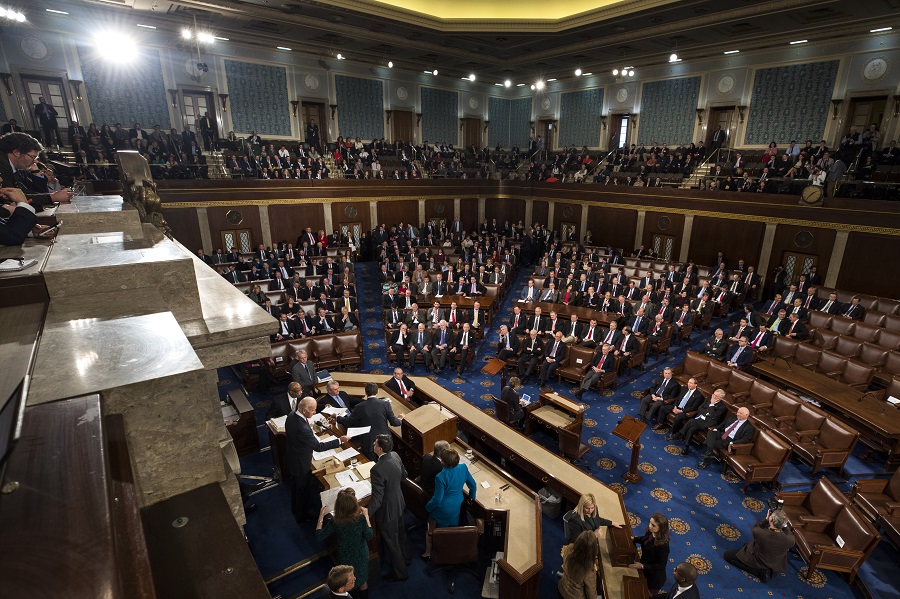 In a flex of establishment muscle, a slew of former Obama administration officials came out on Wednesday to support Joe Biden's Democratic U.S. presidential bid at a time when he is fighting to maintain his front-runner status, Reuters informs.
Biden, 76, who was vice president for eight years under Barack Obama, was the guest at a fundraiser that marked the latest effort by his allies to confront the mounting threat posed in polls and fundraising by his top Democratic rival, U.S. Senator Elizabeth Warren.
Warren, a progressive who promotes sweeping institutional change, has vowed to change the way Washington does business. Biden has become increasingly reliant on the Democratic political establishment to repel her charge.
Last month, a cadre of Biden's loyalists launched a Super PAC, something Biden previously resisted. The political action committee allows wealthy donors to give unlimited amounts to support his candidacy. Warren, by contrast, largely accepts only small, online donations, Reuters adds.
Biden and Warren sit atop most national opinion polls, with Warren holding an edge in the early voting states of Iowa and New Hampshire and Biden running strongly in other states.
Overall, 17 Democrats are seeking the party's nomination to take on Republican President Donald Trump in the November 2020 presidential election.
Biden also has stepped up his attacks on Warren, particularly her embrace of single-payer, government-run healthcare. He has increasingly painted Warren, a Harvard University law professor and senator from Massachusetts, as a condescending "elitist" who would not be able to unite a country polarized by Trump's presidency.
White House New Hires to Boost Trump Impeachment Defense
The White House is expected to recruit two advisers to take a more aggressive posture in defending President Donald Trump in the congressional impeachment inquiry over his dealings with Ukraine, a senior administration official said on Wednesday, Reuters reported.
The first public hearings are set for next week in the Democratic-led U.S. House of Representatives. The White House has been conducting an internal review to determine the events surrounding Trump's July 25 phone call with Ukraine President Volodymr Zelenskiy, the official said.
A second senior administration official said the review of the events, which led to a whistleblower complaint followed by House committees hearing testimony in October, was not an investigation but rather a "fact-finding mission."
William Taylor, the top U.S. diplomat in Ukraine, has provided some of the most damaging testimony to date. He said that Trump made the release of nearly $400 million in security aid to Ukraine contingent on Kiev publicly declaring it would carry out politically motivated investigations demanded by Trump against former U.S. Vice President Joe Biden, Reuters adds.
The two outside advisers are former Florida state attorney general Pam Bondi, a Trump ally, and former Treasury Department spokesman Tony Sayegh, who had resigned earlier this year after joining the administration from its early days.
"Pam Bondi and Tony Sayegh are expected to join the White House communications team to work on proactive impeachment messaging and other special projects as they arise," the first administration official said.
Trump had voiced opposition to bringing in aides, believing he did nothing wrong and that to bring in new advisers would make him look weak, a source familiar with the situation said.