Japanese Companies Enter Russian Markets: Report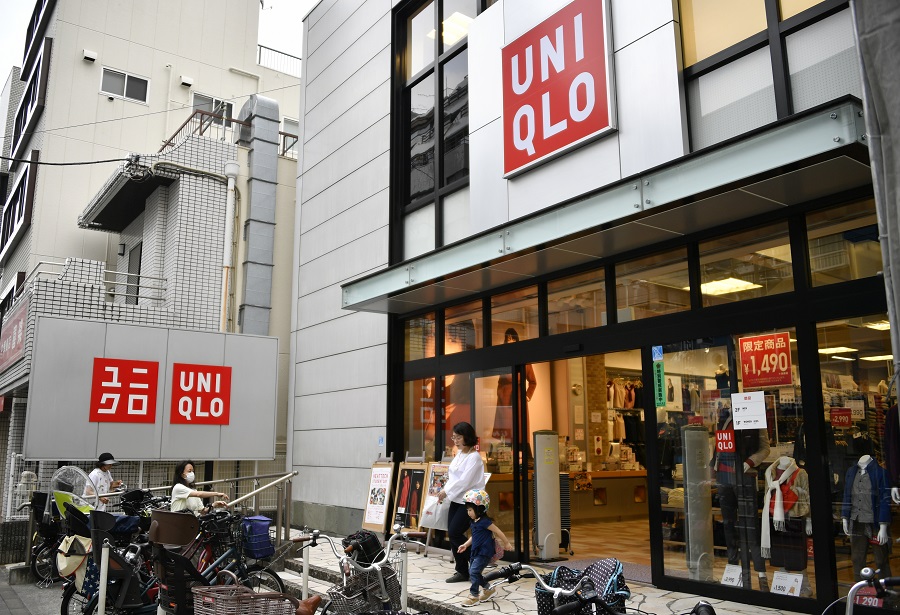 Japanese companies are setting politics aside to enter or expand in Russia, a country that is becoming a key European market, the Nikkei Asian Review writes.
For decades, Russia was perceived in Japan as a tough market, with talk about doing business here tending to run along political lines: joint economic activities in the disputed southernmost Kuril Islands or Tokyo's eight-point cooperation plan. But as the Russian economy recovers, the improving economic outlook is piquing Japanese companies' interest, as is the fact that Russia is starting to realize its potential as a consumer market, the report says.
The Atrium mall in Moscow is home to Fast Retailing's first Russian Uniqlo location. It is said to have seen lines for days on end when it opened in 2010. But the crowds have abated now that more stores have opened in the country. Russia already has the most Uniqlos in Europe, with a location opening Friday bringing the count to 35.
The casualwear chain even has multiple outposts in such less-prominent cities as Yekaterinburg, Nizhny Novgorod, Kazan and Rostov-na-donu, each with a population exceeding 1 million.
"Russian consumers are sensitive to fashion trends," said a representative at Fast Retailing's Russian arm. "Even now, we've gotten requests from all over to open new stores — there's a lot of room for growth."
The Russian economy peaked in 2013 before being battered by a plunge in oil prices as well as sanctions imposed in response to the 2014 annexation of Crimea.
But now it is "on a recovery track, and money is starting to flow back into the country," said Takafumi Nakai, director of the research division at the Japan-based Institute for Russian & NIS Economic Studies.
Part of its appeal lies in the cities that have underpinned Uniqlo's expansion. "Russia has 15 cities with at least 1 million people. Nearly all of them have growing populations," said Tetsuya Umetsu of the Japan External Trade Organization.
For automakers, Russia has not lost its luster as a market despite the slowdown of recent years. The country accounted for the largest share of Toyota Motor's European sales volume even when demand was sluggish, and the company hopes to ride the economic recovery to further growth.
Just 1.8 million new cars and light commercial vehicles were sold in Russia last year. Yet Shuji Suga, president of Toyota's Russian arm, sees the annual figure potentially rising to 3 million. He cites three main reasons: Russia is an oil-producing country with a large economy, it has a population of 144 million, and the number of cars per household remains low.
And because of the market's penchant for luxury, Toyota's high-end Lexus brand sells an annual 20,000-plus vehicles in Russia — far more than in Germany or the U.K.
Two Arab-Israelis Arrested for Joining Islamic State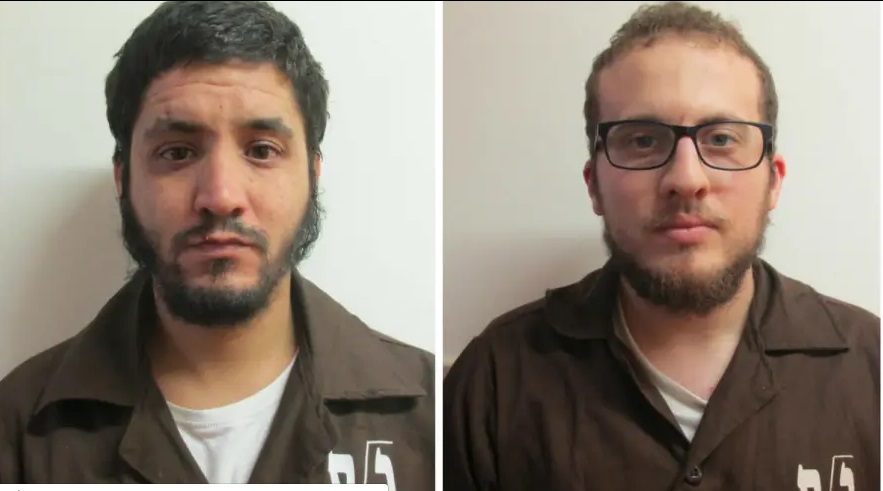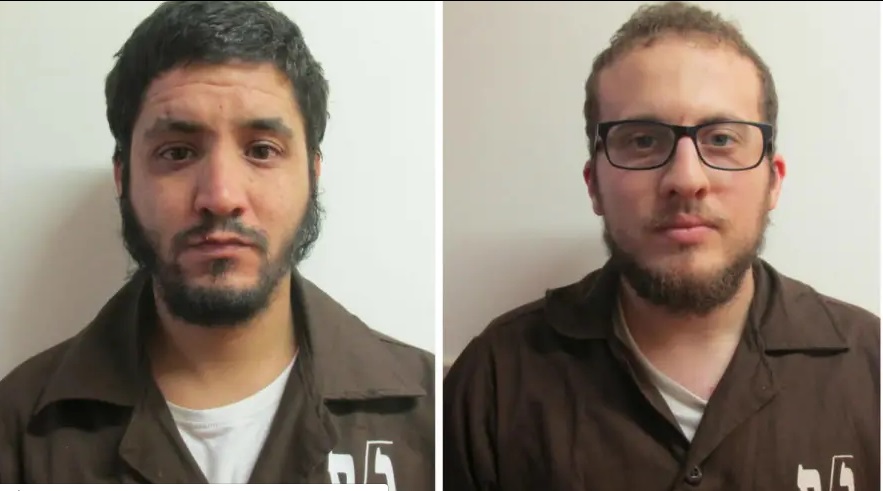 Two Arab-Israelis have been arrested and charged with terrorist training and conspiracy to commit murder on behalf of the Islamic State terror group, Israel's Shin Bet security agency said on Wednesday.
The two, identified as 22-year-old medical student Amin Yassin and 28-year-old Ali al-Aroush, both from the Arab-Israeli city of Tamra, had previously been arrested on suspicion of committing IS-related security offenses.
They were re-arrested in July in a joint operation by the Shin Bet and Israel Police.
The indictment, filed Wednesday, found that the two "see themselves as envoys, until the establishment of an Islamic State in Israel," the Shin Bet said in a statement.
The pair were found to have downloaded "substantial" material connected with the terror group, including instructions on weaponry and how to carry out terrorist attacks "at a suitable time for the benefit of Jihad," the statement said.
"The Shin Bet will continue to work with the police to expose suspects operating for the Islamic State terrorist organization," the agency stated, "and will take the necessary enforcement measures to prevent any activity that is detrimental to state security, including the dissemination of the Islamic State terrorist-organization material in Israel."
While Israel does not have an Islamic State presence within its borders, there have been several arrests of Arab Israelis suspected of links to the terror group. There have also been several dozen Arab Israelis who have crossed the border into neighboring Syria with plans to join the group.
Earlier this month, an Arab-Israeli who joined the Islamic State in Syria but was captured by Assad forces begged Prime Minister Benjamin Netanyahu to allow him to return to Israel, saying he promised to be "a better, more serious human being."
Sayyaf Sharif Daoud also said that Israel was a democratic country and, unlike the Assad regime, did not rape and kill its own citizens.
"Us Arabs live together in Israel with the Jews. There is no injustice. We are treated just like the Jews," Daoud said.
YouTube shuts down more than 200 channels posting about Hong Kong protests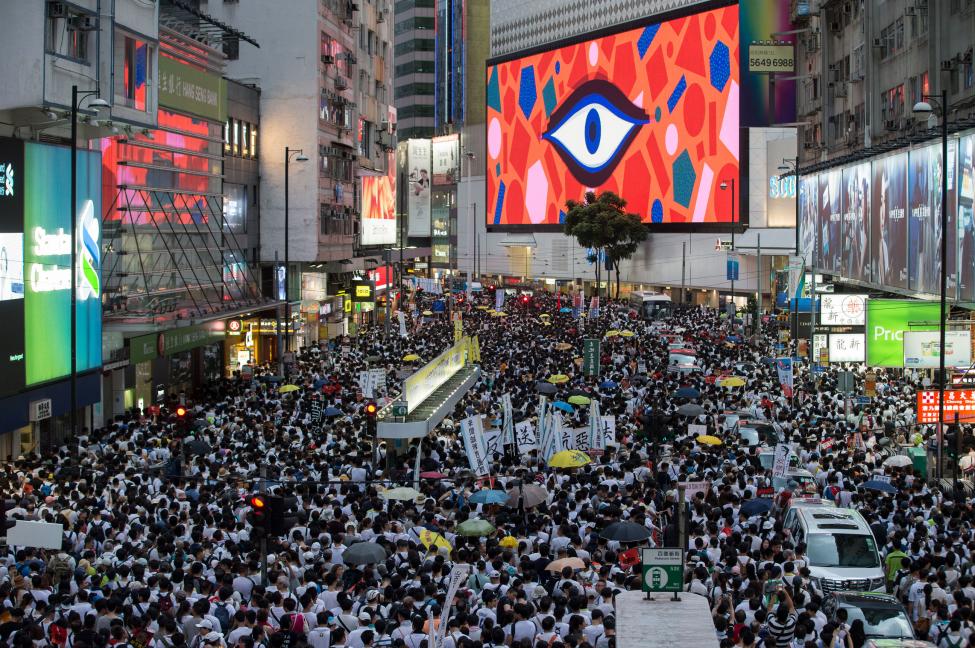 Google announced Thursday that it had disabled 210 YouTube channels that were uploading videos "in a coordinated manner" about the ongoing protests in Hong Kong. It says the channels appeared to be part of a coordinated influence campaign against the pro-democracy protests.
The action came as Twitter and Facebook accused the Chinese government of backing a social media campaign to discredit Hong Kong's pro-democracy movement and sow political discord in the city.
Google-owned service said in a blog post it discovered channels "behaved in a coordinated manner against pro-democracy protests".
"We disabled 210 channels on YouTube when we discovered channels in this network behaved in a coordinated manner while uploading videos related to the ongoing protests in Hong Kong," Shane Huntley of Google's security threat analysis group said in a blog post.
"This discovery of the 210 YouTube channels was consistent with recent observations and actions related to China announced by Facebook and Twitter."
Biblical Site Where Jesus Performed a Miracle Reportedly Uncovered Near Sea of Galilee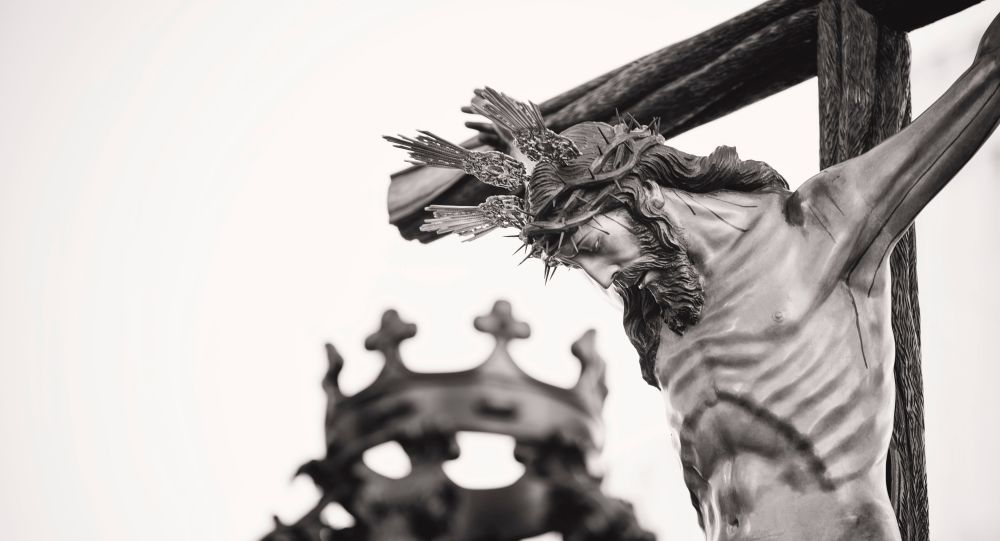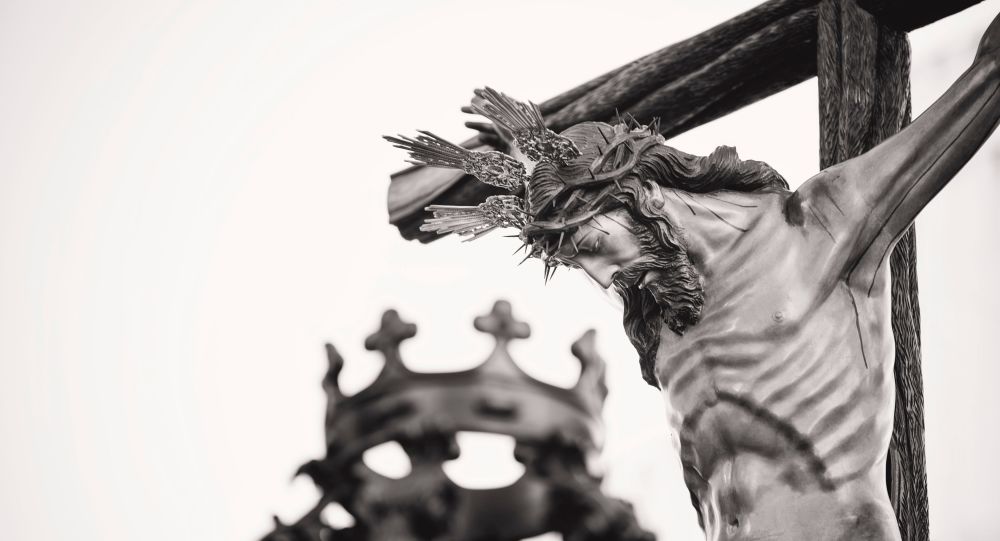 Archaeologists working on a dig site on the northern shore of the Sea of Galilee claim that they have discovered the ruins of the legendary settlement of Bethsaida, which is mentioned in the Gospels as the place where Jesus Christ healed a blind man.
According to Christianity Today, excavations started back in 2016 under the supervision of Professor Mordechai Aviam from the Kinneret College, with a small budget and an equally small team.
Operating under the assumption that a settlement existed at el Araj for over a thousand years spanning the Roman, Byzantine, Islamic and Crusader periods, the dig team first discovered the remains of a Crusader sugar factory "that had mostly reused still-standing Byzantine walls" at the site, later unearthing a Byzantine monastery accompanied by a church.
The two probes dug by the team below the Byzantine floors yielded Roman pottery and a considerable number of coins but no Byzantine objects; the team also found a layer of silt they later traced to the Jordan River.
As the media outlet points out, the researchers now hope to learn more about Bethsaida in order to expand their knowledge about the settlement's place in the Bible.
News of the development comes after archaeologists announced the discovery of the fabled Church of the Apostles which, according to Christian tradition, was built over the home of Peter and Andrew, the disciples of Jesus Christ, in Bethsaida.