Japanese Companies Enter Russian Markets: Report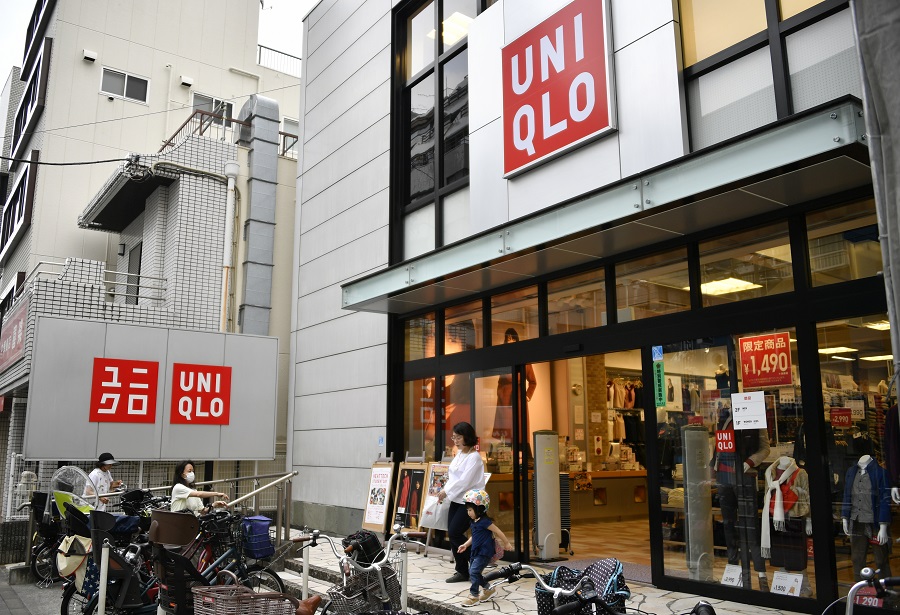 Japanese companies are setting politics aside to enter or expand in Russia, a country that is becoming a key European market, the Nikkei Asian Review writes.
For decades, Russia was perceived in Japan as a tough market, with talk about doing business here tending to run along political lines: joint economic activities in the disputed southernmost Kuril Islands or Tokyo's eight-point cooperation plan. But as the Russian economy recovers, the improving economic outlook is piquing Japanese companies' interest, as is the fact that Russia is starting to realize its potential as a consumer market, the report says.
The Atrium mall in Moscow is home to Fast Retailing's first Russian Uniqlo location. It is said to have seen lines for days on end when it opened in 2010. But the crowds have abated now that more stores have opened in the country. Russia already has the most Uniqlos in Europe, with a location opening Friday bringing the count to 35.
The casualwear chain even has multiple outposts in such less-prominent cities as Yekaterinburg, Nizhny Novgorod, Kazan and Rostov-na-donu, each with a population exceeding 1 million.
"Russian consumers are sensitive to fashion trends," said a representative at Fast Retailing's Russian arm. "Even now, we've gotten requests from all over to open new stores — there's a lot of room for growth."
The Russian economy peaked in 2013 before being battered by a plunge in oil prices as well as sanctions imposed in response to the 2014 annexation of Crimea.
But now it is "on a recovery track, and money is starting to flow back into the country," said Takafumi Nakai, director of the research division at the Japan-based Institute for Russian & NIS Economic Studies.
Part of its appeal lies in the cities that have underpinned Uniqlo's expansion. "Russia has 15 cities with at least 1 million people. Nearly all of them have growing populations," said Tetsuya Umetsu of the Japan External Trade Organization.
For automakers, Russia has not lost its luster as a market despite the slowdown of recent years. The country accounted for the largest share of Toyota Motor's European sales volume even when demand was sluggish, and the company hopes to ride the economic recovery to further growth.
Just 1.8 million new cars and light commercial vehicles were sold in Russia last year. Yet Shuji Suga, president of Toyota's Russian arm, sees the annual figure potentially rising to 3 million. He cites three main reasons: Russia is an oil-producing country with a large economy, it has a population of 144 million, and the number of cars per household remains low.
And because of the market's penchant for luxury, Toyota's high-end Lexus brand sells an annual 20,000-plus vehicles in Russia — far more than in Germany or the U.K.
©Makfax.com.mk - By downloading content from this website you accept it's Privacy Policy.

Ruble Showing Remarkable Resilience Amid Global Turmoil: Report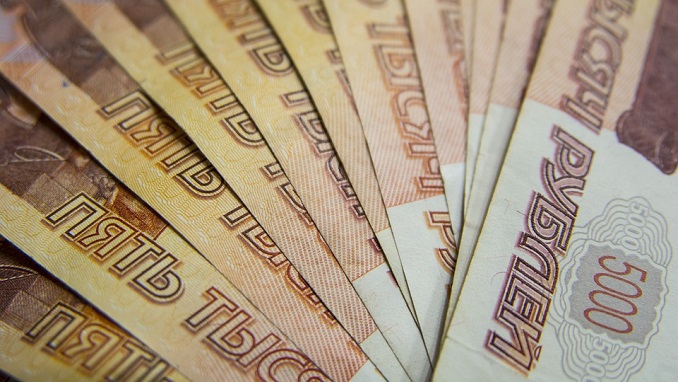 The escalation in tensions between U.S. and China caught emerging markets largely off-guard, rocking risk-related assets lower across the board, but the Russian ruble has proved resilient to the trends, says a new report by ExhangeRates.org.uk.
As it stands, the ruble is currently the best performing EM currency in 2019 with analysts expecting the trend to continue as the Rouble displays remarkable risk-resilience to both the overarching global trade theme as well as U.S.-imposed sanctions, the report reads.
The rouble's gains were largely attributed to record-high levels of demand for Russian sovereign debt with the latest year-to-date figures suggesting foreigners have already reinvested $4 billion in the sovereign debt market (about 45% of the amount that they sold in late 2018).
Seasonal factors have also contributed to the ruble's recent performance with Q1 appreciation the norm thanks to a seasonally high current account surplus. While this seasonal boost is expected to fade moving forward, analysts see the support garnered from continued demand for Russian sovereign debt as offsetting the removal of seasonal ruble drivers.
"We keep our bullish forecasts for the RUB unchanged, and see continued portfolio inflows as the key support factor, similar to the 2017 scenario," wrote chief Russia economist Tatiana Evdokimova of Nordea. "A much more muted price reaction to the VAT hike than expected, a strong RUB performance and weakness in internal demand have prompted the CBR to open the door for a rate cut in June 2019, considerably ahead of market consensus (Q4 2019)."
Nordea's latest USD/RUB exchange rate forecasts put the cross lower, at R63.5 in three months before seeing out the year around R62.5 and reversing RUB gains through 2020.
Russia Last Among Emerging Markets in Foreign Direct Investment: IIF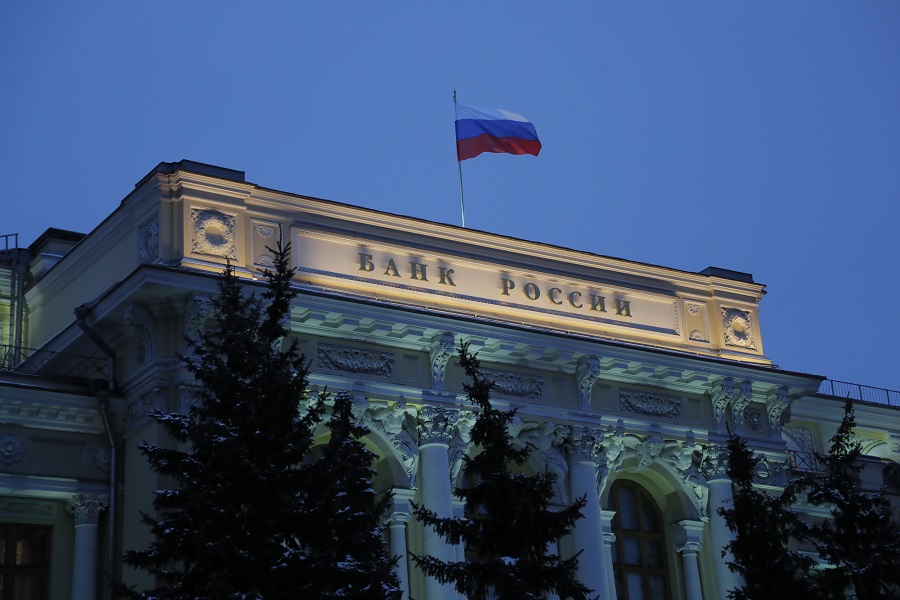 Russia sits at the bottom of the list of emerging markets in foreign direct investment (FDI), which accounted for only 0.2 percent of the country's gross domestic product (GDP) from 2015 to 2018, RBC reported citing the U.S.-based Institute of International Finance (IIF).
The Institute's figures exclude reinvested earnings to focus on "real" GDP.
"Reinvestment is not the flow of capital, and in some cases may reflect restrictions on the repatriation of profits from the country of investment to the country of the investor," an IIF report said.
The figure of 0.2 percent puts Russia below Nigeria with 0.3 percent, Venezuela with 0.5 percent and Ukraine with 2.7 percent. Taking reinvestment into account would have raised the FDI calculation to 1.5 percent of GDP — higher than Saudi Arabia, Nigeria, South Korea, South Africa and Venezuela, RBC writes.
"For Russia, the key issue is sanctions, although other factors are also investor perception that the investment climate is poor and low growth potential," says IIF deputy chief economist Elina Rybakova.
For most of the 2000s, FDI inflows came from investors looking to gain access to the large and growing Russian consumer market. But falling energy prices and the Kremlin's adoption of more cautious macroeconomic policies slowed consumption-driven growth, Rybakova added.
The Bank of Russia said last month that foreign direct investment in the non-financial sector last year declined by $6.5 billion, making 2018 the worst year yet in this segment. Foreign investors who participated in the capital of Russian companies withdrew $22.4 billion last year, while the volume of newly received investment amounted to only $15.9 billion, more than two times less than the average figure for the previous ten years, the regulator said.
Ford Recalls 14,500 SUVs in Russia over Suspension Problems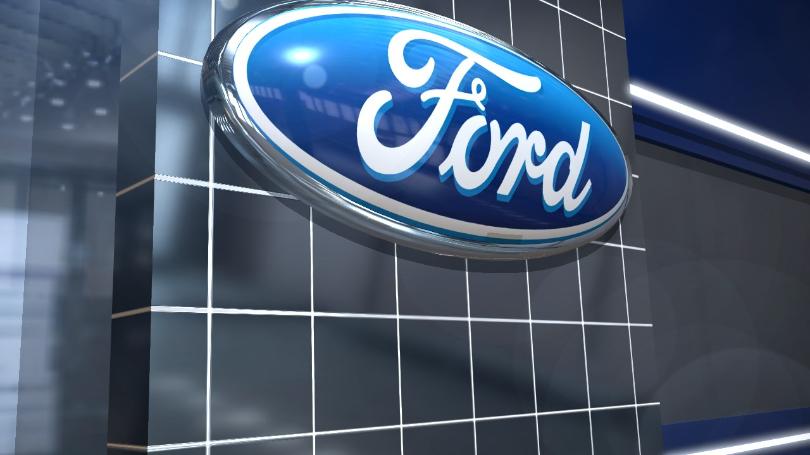 U.S. carmaker Ford's Russian unit, Ford Sollers, will recall 14,576 Ford Explorer cars in Russia due to suspension issues, the Federal Agency for Technical Regulation reported and Metrology (Rosstandard) said on Wednesday, according to RT.
The recall will cover cars sold from August 2012 to April 2018.
The reason for the recall was the fact that "frequent shocks and a range of rebound of the entire suspension on uneven roads," that can increase pressure on the link which may lead to cracks, the report says.
Rosstandart stressed that cracks on the toe link increase the risk of accidents while driving.
All repair work will be carried out free of charge for vehicle owners, the company said.
Earlier this year, Ford Sollers announced the closure of two assembly plants and an engine factory in Russia, exiting the country's passenger vehicle market.
The restructured company will focus on commercial vehicles, while passenger vehicle production will cease by the end of June, the company said.
Ford was the first international carmaker to launch vehicle assembly in Russia, opening a plant in St Petersburg in 2002. In 2011, it set up a joint venture with Sollers in which Ford and the Russian company each hold a 50 percent stake, but Ford has controlled the business since buying up preferred shares.