Journalist Smuggles Migrant Into Sweden, Migrant Convicted of Knife Crime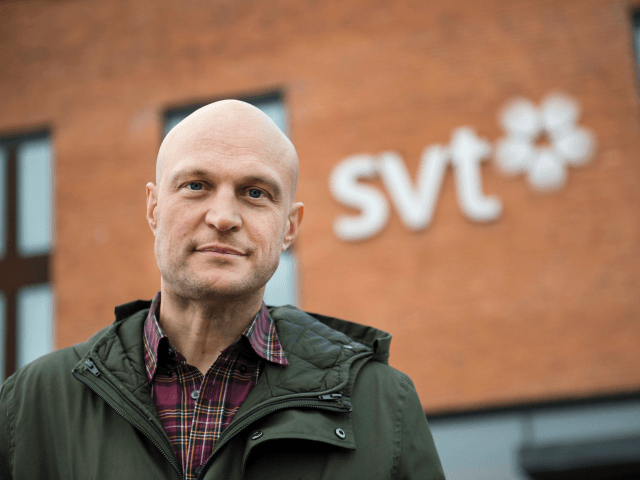 A Syrian migrant smuggled into Sweden by a journalist working for Sweden's national broadcaster has been sentenced in court for knife crimes. The 20-year-old Syrian was smuggled into Sweden in 2014 by journalist Fredrik Önnevall and three of his colleagues, all of whom worked for Swedish broadcaster SVT.
According to a report from Nyheter Idag, the 20-year-old was arrested last year in April for carrying a knife in central Uppsala and now has been convicted and given a 2,000 Swedish Krona (£173/$209) fine.
Önnevall, who was convicted and sentenced for smuggling the Syrian last year, was allowed to keep his job at SVT, with the company's HR and Communications Director stating: "SVT agrees with the team that they abandoned their journalistic mission in this case, but they ended up in a difficult situation and acted on humanitarian grounds and not for their own gain."
Shortly after his conviction, Önnevall told SVT that he had been in contact with the Syrian by phone, and claimed he had a job and was doing schooling.
Swedish journalist Fredrik Önnevall has been convicted of human trafficking after bringing a migrant to Sweden but will still keep his job.
Other reports championed the migrant's integration, claiming that he spoke fluent Swedish — but Nyheter Idag claims that he required an interpreter during his trial. Önnevall is not the only public figure to have attempted to or successfully helped smuggle migrants during the migrant crisis.
In 2017, Swiss left-wing politician Lisa Bosia Mirra was convicted and sentenced to a fine of £7,000 after she helped 24 illegal immigrants to enter and stay in Switzerland. Mirra, along with an accomplice, had trafficked the migrants from Italy across the border.
A year earlier, German Left Party politician Diether Dehm was accused of smuggling an African migrant from Italy into Germany in the back of his car after picking him up near his holiday home in Lake Maggiore. Despite Dehm admitting to smuggling the migrant, the charges were later dropped by investigators.
French police suicides on the rise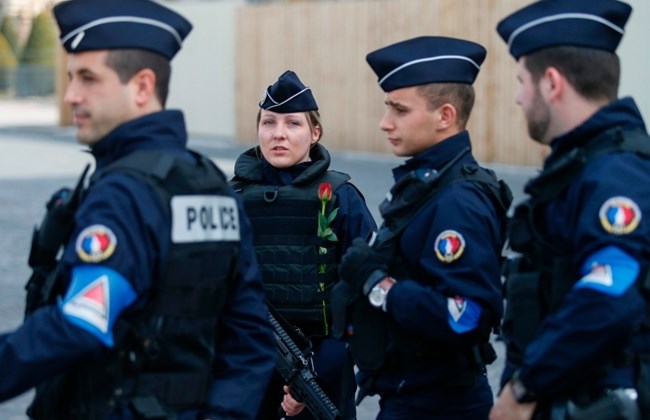 Three riot police officers, a police commander, a police academy teacher, are among eight French police officers who have taken their life killed themselves recently. That makes 64 so far this year, and the number keeps on climbing.
Deaths by suicide for French police now outnumber deaths in the line of duty. The protectors need protecting, say police unions, which are demanding more help to stop the problem.
Many of those who choose to end their lives are from everywhere in France and of all ages, many with young children. The latest death came Wednesday in the Ardeche region in southeast France. Why they step across what one police union calls the "thin blue line" remains a question that French authorities have so far been unable to answer.
A parliamentary inquiry made public in July lists a multitude of reasons for the stress and despair among French police, including overwork since a series of terrorist attacks that started in January 2015 and the weekly, often extremely violent, anti-government protests since November by the yellow vest movement seeking more economic and social justice. It does not single out any one reason.
Another Bird Strike Causes Utair Flight to Return to Moscow's Vnukovo Airport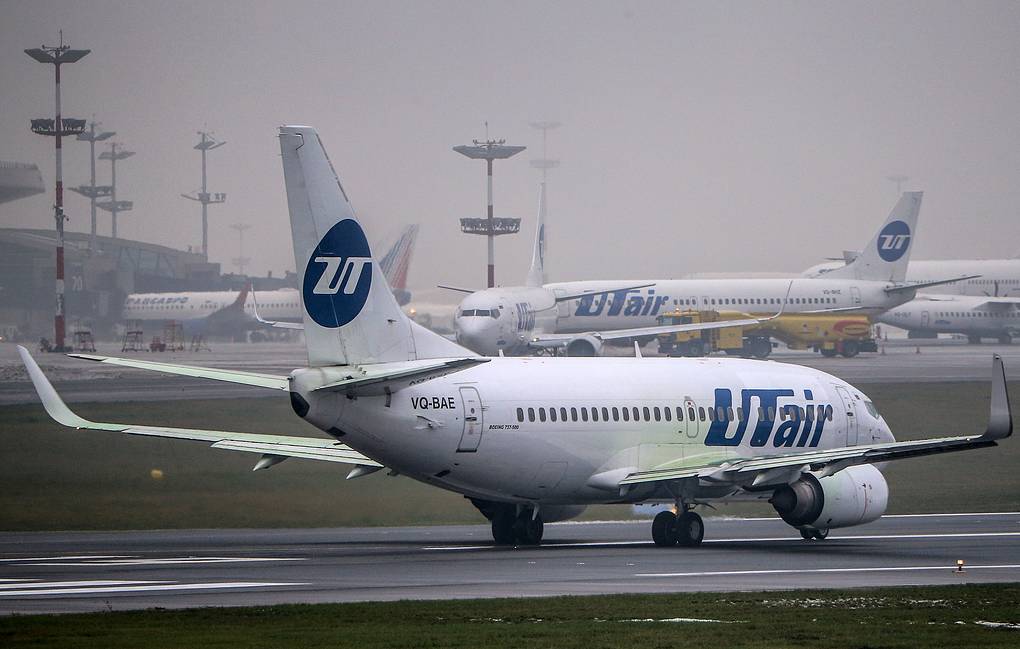 A Utair airliner headed from Moscow to Ufa, the capital of Russia's Bashkortostan Region, returned to its departure airport on Friday after a bird hit its windshield, the air carrier's press service informed TASS.
"The Moscow-Ufa flight returned to Vnukovo after suffering a bird strike shortly after takeoff. A bird hit its windshield. The aircraft landed safely. The airline is changing the plane," the press service stated.
It noted that the flight to Ufa is scheduled to depart at 15:30 Moscow time.
At Least 5 Killed, 11 Injured in Blast in Pakistan's Balochistan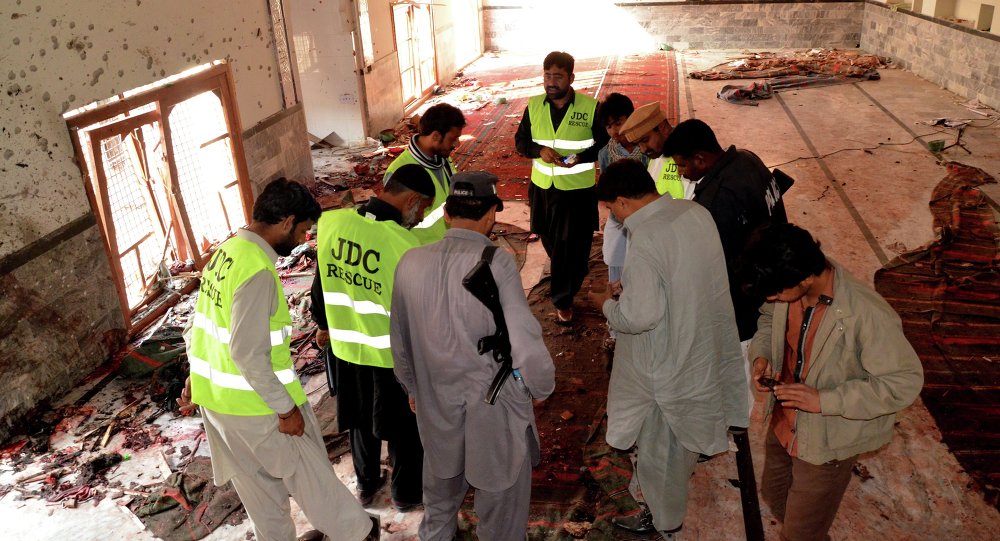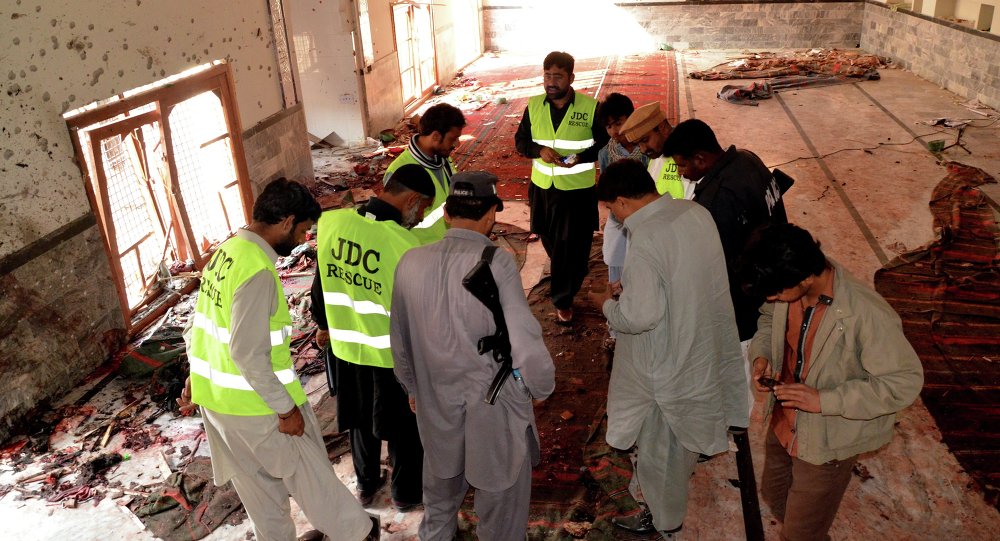 At least five people were killed and 11 others injured on Friday in an explosion that occurred in Pakistan's Balochistan province at an Islamic school or madrassa, the Pakistani media reported.
According to Pakistani news website Dawn, the nature of the blast could not immediately be ascertained. The injured in the explosion were transported to Quetta Civil Hospital.
A local police official told media that the IED blast occurred at around 1525 hrs local time and video showed that the explosion caused extensive damage to the madrassa.
Since June this year, the frequencies of attacks have increased. On 23 July, at least three people were killed, and 18 were injured in a bomb attack in the Eastern Bypass area. On 30 July, five people were killed, and 30 people were injured in an attack at a police station.
Earlier this year, Pakistan deployed an army division to protect interests in Sino-Pakistan development projects including those in the Balochistan region.
Pakistan has been facing an insurgency in Balochistan since 1947, with Baloch nationalist organisations struggling to create an independent state. The Balochi are also a dominant ethnic minority in Iran and Afghanistan.