Links Between Russia and EU's Right-Wing Parties Cause for Concern, Says Merkel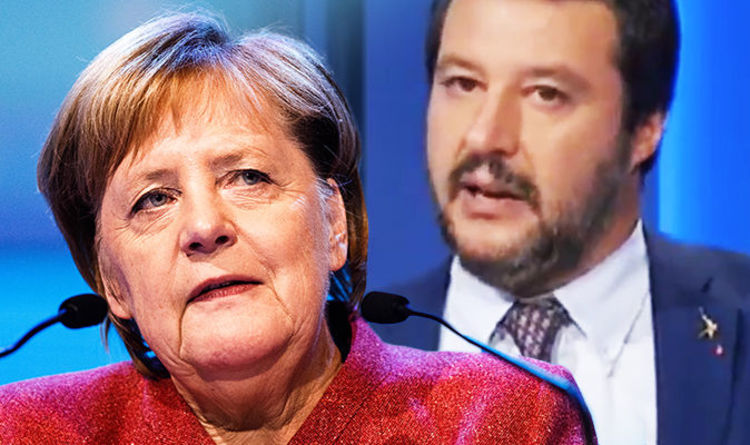 Relations between Moscow and EU's right-wing political parties are a cause for concern, German Chancellor Angela Merkel said on Friday during a press conference in Berlin.
"Some questions arise here," she stated. "We have constantly monitored the very strong support that right-leaning parties have received from Russia in one way or the other." "This is a cause for concern," Merkel stressed.
The German chancellor also mentioned the scandal regarding the alleged financing of Italy's Lega party by Russia, noting that the Italian side must investigate the allegations in detail.
Milan's prosecution launched a case based on the publications on the US BuzzFeed website and in the Italian L'Espresso weekly news magazine shedding light on the alleged financing Lega was receiving from Russia, qualifying the case as international corruption.
The main suspect in the case is one of the associates of Italy's Deputy PM Matteo Salvini, head of th-e Lombardy-Russia Association Gianluca Savoini. According to the prosecution, his voice can be heard on the BuzzFeed published audio recording of an alleged conversation with Russian entrepreneurs with ties to the Kremlin, during which a possible oil supply contract was discussed. The party could have received the deal dividends amounting to $65 mln.
Both Salvini and Savoini have denied the allegations.
Trump says being president has cost him $5 billion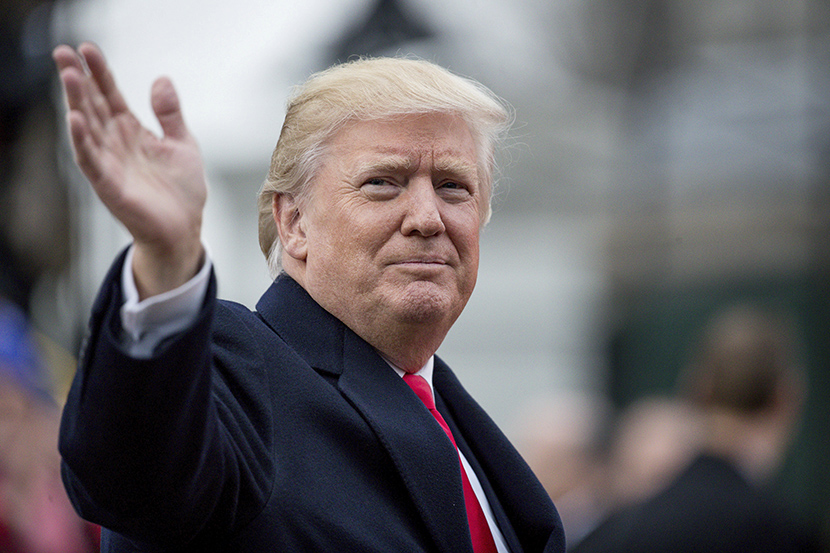 U.S. President Donald Trump said on Monday that being president has cost him between $2 billion and $5 billion that he would have made if he had continued running his business instead of getting into politics, a claim unsupported by evidence.
But, he told reporters, "If I had it to do it again I would do it in an instant, because who cares, if you can afford it, what difference does it make?"
There is no evidence that Trump lost billions since he became president. His net worth of $3.1 billion was unchanged from last year, Forbes Magazine said in March.
After Trump made a similar claim in August, Forbes wrote "Trump is not losing $3 billion to $5 billion. His income isn't anywhere near $3 billion."
While Trump's personal fortune held steady over the past year, he vaulted higher on the Forbes list of the world's richest people as dozens of his fellow tycoons suffered financial setbacks while his real estate holdings held their value better.
Erdogan says he will not declare ceasefire in northern Syria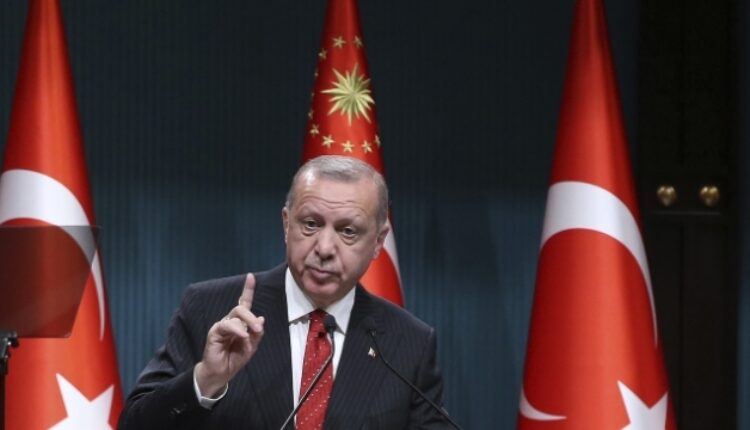 Turkish President Recep Tayyip Erdogan has made it clear to U.S. President Donald Trump that Turkey will never declare a ceasefire in northern Syria and will not negotiate with Kurdish forces it is fighting in its offensive into the region.
Turkey forged ahead with its offensive against the Syrian Kurdish YPG militia in northern Syria on Tuesday despite U.S. sanctions and calls for it to stop, while Syria's Russia-backed army moved on the key city of Manbij that was abandoned by U.S. forces.
The YPG, the key component of the forces who fought Islamic State, is seen by Ankara as a terrorist group linked to Kurdish separatist insurgents in Turkey.
On Monday, Trump announced sanctions on Turkey to punish it for the offensive. On Tuesday, a senior U.S. official said Washington would threaten more sanctions to persuade Turkey to reach a ceasefire and halt its offensive.
However, speaking to reporters on a flight back from Baku, Erdogan said the offensive would continue until it reaches its aims, and added that he was not worried about sanctions.
Woman killed in Russian apartment building blast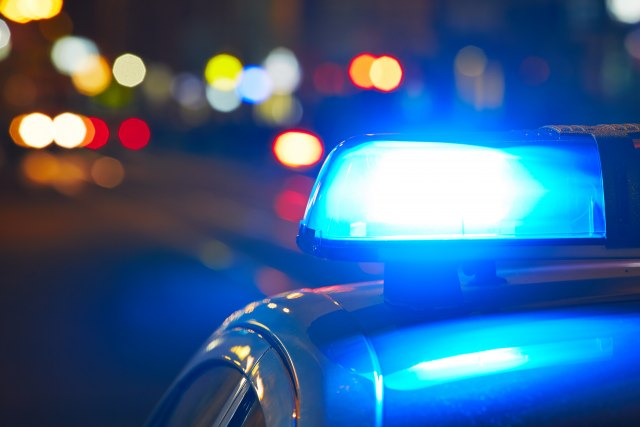 A woman died and other young woman sustained injuries when a five-story building partially collapsed following an explosion in Russian village of Novonezhino.
Around 17 apartments were damaged when the ceiling slab, wall and the stair case of the building collapsed, Emergency Department said.
"The people were evacuated, 17 apartments were damaged. Seven elders have been transferred to temporary accommodation center," the authorities said.
Rescue crews were searching for people who are believed to be trapped under the rubble. Rescuers were assisting the residents save their pets and belongings from the damaged apartments.