Local Businessman Arrested for Embezzling $400k in Vostochny Cosmodrome Project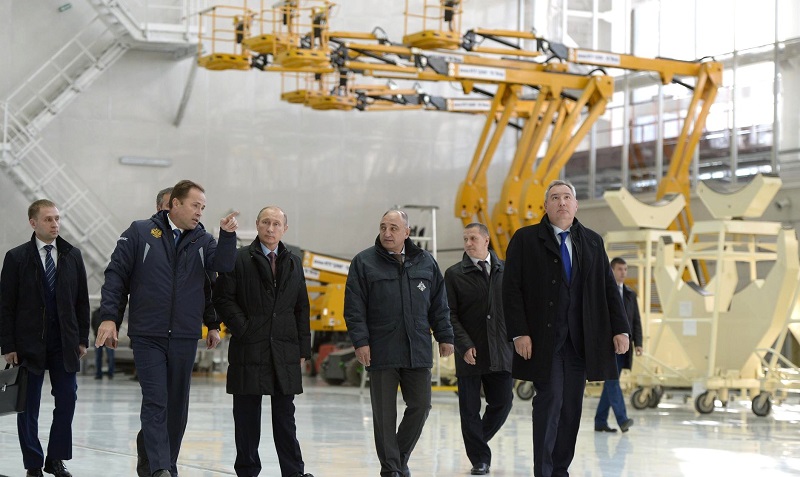 A court in Blagoveshchensk, a city in Russia's Far East, has ordered detention for Anton Novikov, CEO of LEO TELECOM company, a contractor of Vostochny Cosmodrome, as part of a 26-million-ruble embezzlement case (about $400,000), Novaya Gazeta reported.
According to the Blagoveshchensk City Court's press service, Novikov misappropriated nearly $400,000 belonging to the Operation Center of Ground-Based Space Infrastructure Facilities between August and December 2017. He was charged with swindling and could face up to 10 years behind bars if convicted.
Novikov was detained at Moscow's Sheremetyevo Airport when he attempted to board a flight to Vietnam while holding a one-way ticket.
The court found that with a softer preventive measure, Novikov would be able to evade interrogation, exert pressure on subordinates passing by witnesses in the case, and also destroy or hide evidence from the investigation. He will be placed in detention until February 28.
The construction of the Vostochny Cosmodrome, due to become Russia's main space launch site, began in 2012. After years of delays, construction mishaps and outrageous corruption scandals, new premier space launch facility, the facility saw the first successful flight of commercial payloads aboard a Soyuz 2.1A rocket last month. It was the fourth flight of a Soyuz 2-type rocket from Vostochny since the cosmodrome's first launch in April 2016 and the third successful launch overall.
©Makfax.com.mk - By downloading content from this website you accept it's Privacy Policy.

NATO condemns Russia's 2014 seizure of Crimea, Putin attends launch of 2 power plants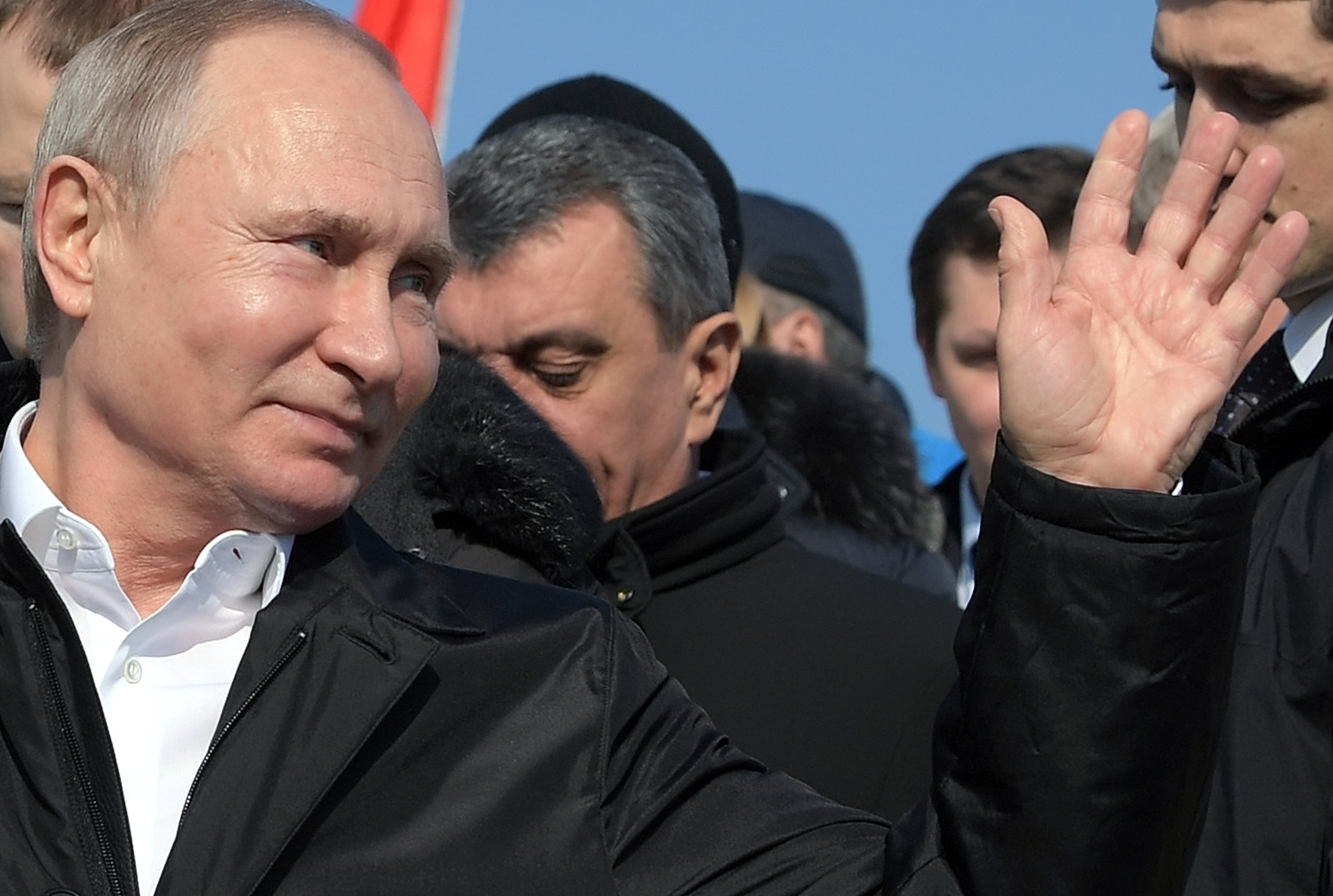 NATO and the European Union are condemning Russia's 2014 annexation of Ukraine's Crimean Peninsula five years after Moscow declared the region Russian territory.
NATO allies said in a statement Monday that "we strongly condemn this act, which we do not and will not recognize."
They also criticized Russia's military buildup in Crimea and alleged rights abuses including "arbitrary detentions, arrest, and torture" against members of the Crimean Tartar community.
EU foreign ministers are marking the fifth anniversary of the annexation. EU foreign policy chief Federica Mogherini said: "We stand in full solidarity with Ukraine, supporting its sovereignty and territorial integrity."
Meanwhile, Russian President Vladimir Putin marked the fifth anniversary of Russia's annexation of Crimea from Ukraine by visiting the Black Sea peninsula.
Putin began his trip Monday by attending the launch of new power plants in Crimea, part of Moscow's efforts to upgrade the region's infrastructure. Ukraine has cut off energy supplies to the peninsula and blocked shipments of Crimea-bound cargo via its territory after Moscow annexed the region in 2014.
"The situation has changed radically," Putin said, adding that the new power facilities will fully cover Crimea's needs.
Russia's modernization effort has included the construction of a 19-kilometer bridge which opened last year across the Kerch Strait that links the Black Sea and the Sea of Azov. The $3.6-billion project gave Crimea a land link to Russia. Previously, ties between the two depended on a ferry crossing that was often interrupted by gales.
Russian Corporate Mobile Market Grows 15% in 2018: Report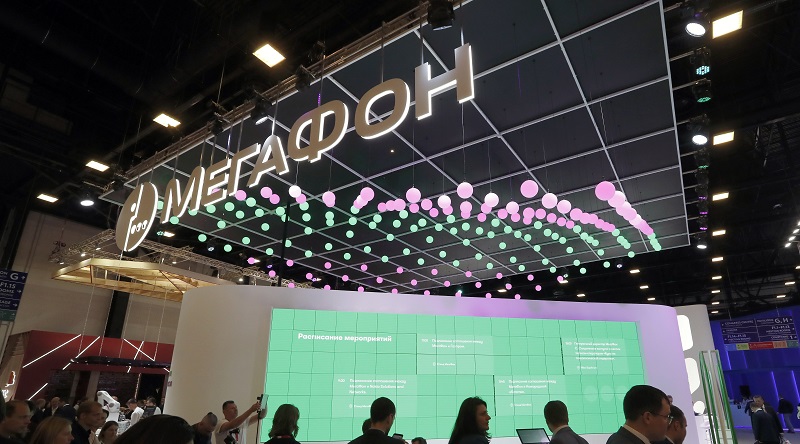 B2B (business-to-business) revenues of Russian mobile operators grew by 15 percent year-on-year in 2018, according to a study from the company AC&M Consulting. Another market researcher, TMT Consulting estimates the market grew by 11 to 15 percent, business newspaper Vedomosti reports.
Corporate subscribers accounted for 13.5 percent of the total mobile customer base, or 43 million. B2B revenues generated 15.5 percent of revenues at mobile operators, equal to 140 billion ($2.166 billion), according to AC&M managing partner Mikhail Alekseev.
But the retail market of cellular communication last year grew in money by less than 3%, according to the report. The growth rates have been negatively affected by aggressive tariff offers and the return of unlimited tariffs, Alekseev said.
More than two-thirds of the total number of respondents among corporate users have confirmed that they use mobile Internet services. In 2016, the share of corporate customers using mobile Internet accounted for a little more than half, and in 2015 only about 40%, the report says.
Three-quarters of corporate clients use the services of two or more operators. Respondents in the segment of large and medium enterprises are mostly using the services of operator MTS. In the micro-business segment, respondents are mostly choosing MTS and MegaFon, while Tele2 and Rostelecom were the least mentioned in the survey, AC&M said.
Greece Expects more than a Million Russian Tourists This Year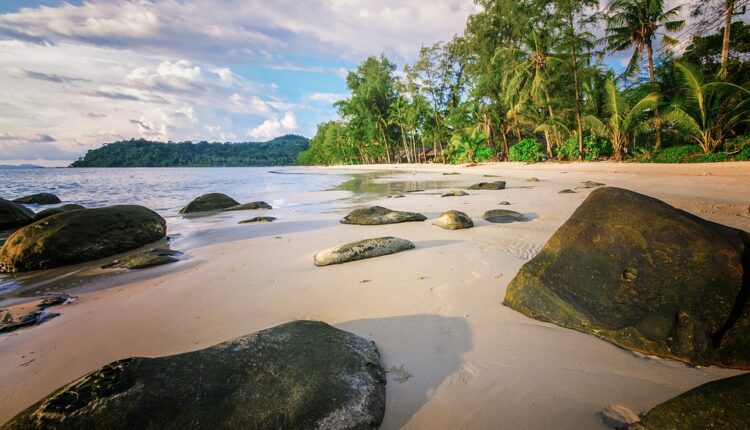 A rise in early bookings by Russian tour operators for travel packages to Greece is leading Greek authorities to expect more than one million Russian holidaymakers to visit the country this year, Gtp.gr reports.
Early bookings from Russia are up by 15 percent, the Greek Tourism Ministry said on Thursday at the Moscow International Travel and Tourism Exhibition (MITT).
Greek Tourism Minister Elena Kountoura met with leading travel and tourism groups of the Russian market that plan and distribute the bulk of travel packages to Greece. Among the main topics of the meetings was for the Russian travel groups to introduce new Greek destinations to Russian holidaymakers, increase the promotion of the country's most popular destinations in their travel packages and promote the thematic tourist products that Greece offers.
The meetings were also attended by Greek National Tourism Organization (GNTO) VP Aggeliki Chondromatidou and GNTO Russia & CIS Head Polykarpos Efstathiou.
"In 2018, approximately one million Russian tourists visited Greece. We expect to see a rise in these numbers in 2019 due to the fact that we are already seeing a 15 percent increase in bookings compared to the same time last year," the minister said.
The Greek delegation hosted a promotional event in Moscow which was held to boost Greece's promotion in the Russian market. The event was attended by prestigious Russian artists, representatives of the largest spa resorts and hotel chains in Greece, and heads leading travel agencies specializing in luxury vacations.
A record-breaking 30 million tourists visited Greece in 2018, according to data from the country's central bank. The figure is an increase of 10.8 percent compared to 2017, when 27.19 million people visited the country.