Renault to Use Yandex Navigation in Cars Made in Russia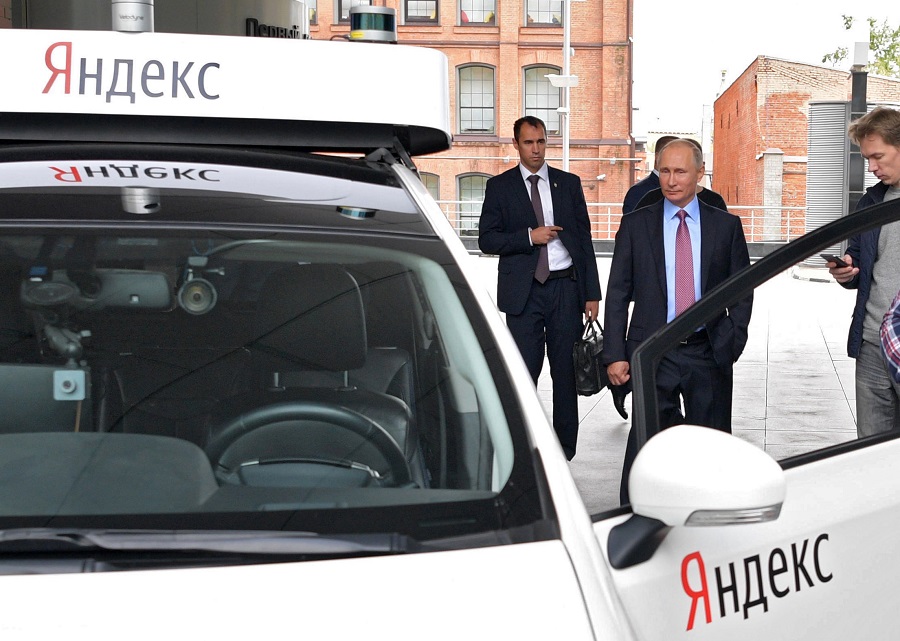 Russia's biggest car-making alliance, Renault-Nissan-AvtoVAZ, has handed control of its dashboards to local tech giant Yandex, Vedomosti reports.
The partnership, which has about a third of the Russian market, will use Yandex in locally-made cars for services like real-time navigation, voice assistance and music. The pact also opens options to gain direct access to valuable car customer data, more than what Apple Inc. or Google apps obtain indirectly through smartphones.
"About 20 million Russians use our app to navigate through traffic jams, putting a phone on a window-mounted cradle," Roman Chernin, Yandex's head of geolocation services, said in an interview. "So we sought to build it into the head unit."
Yandex.Auto, the search engine's infotainment system, will be fitted into more than 2 million Renault, Nissan and Lada cars in the next five years.
While Google is still working with automakers on deploying connected-car software that works without a smartphone, Yandex technology has been installed in about 100,000 connected cars sold in Russia since 2016, including models from Toyota Motor Co., Honda Motor Co. and China's Chery. Yandex also has deals with Volkswagen AG, Hyundai Motor Co. and Jaguar Land Rover.
Yandex was the first to build up an internet search engine in Russia, remaining the largest player even after Google entered the market. In 2015, Yandex won an antitrust lawsuit allowing pre-installation of its services on smartphones powered by Google's Android operating system in Russia. To gain users, Yandex also offers services such as ride-hailing, food delivery, online shopping and others.
Yandex will also provide a solution to connect older cars. Together with French parts-maker Faurecia's Chinese joint venture, it developed head units with pre-installed Yandex services for 17 different models of cars, said Chernin. Consumers can fit the units at car-service stations for about 30,000 rubles ($460) apiece. In the future, the company plans to expand into parking, insurance and fuel payment services and access driver data.
Iran Blocks Nearly All Internet Access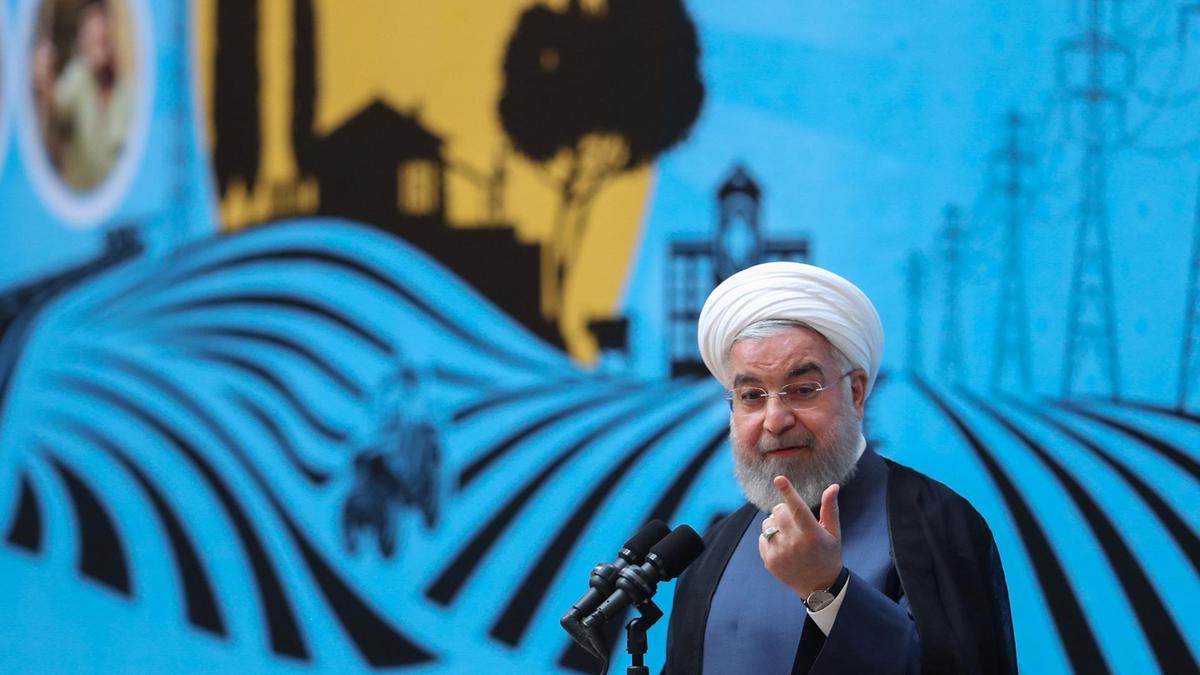 Iran imposed an almost complete nationwide internet blackout on Sunday one of its most draconian attempts to cut off Iranians from each other and the rest of the world as widespread anti-government unrest roiled the streets of Tehran and other cities for a third day, The New York Times reported.
The death toll for the three days of protests rose to at least 12; hundreds were injured; and more than 1,000 people have been arrested, according to semiofficial news agencies like Fars News.
Iranian Supreme Leader Ayatollah Ali Khamenei, who has the last word on all state matters, called the demonstrators "thugs" and endorsed the government's decision to raise prices it sets for rationed gasoline by 50 percent as of Friday and by 300 percent for gasoline that exceeds ration limits. Even after the price hike, gasoline in Iran is still cheaper than in most of the rest of the world – now the equivalent of about 50 cents a gallon.
In a speech on Sunday, Khamenei said he would support rationing and increasing gas prices because heads of three branches of government had made the decision.
Khamenei also acknowledged that Iranians had taken to the streets to protest and that some had died – however, he blamed the protests on monarchists and opposition groups trying to destabilize Iran, the Times added.
The widespread discontent on display across the country marked yet another crisis for the country. Iran has been struggling with an economic crisis after the United States exited a nuclear deal and reimposed harsh sanctions that ban Iran's oil sales.
HASC Chairman Claims Legislation to Create a Space Force in 2020 'Still Possible'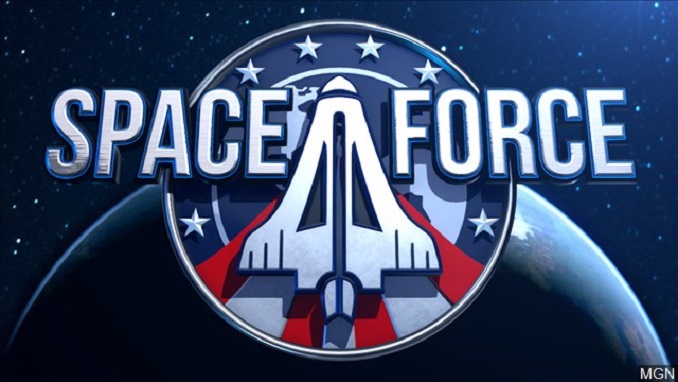 House Armed Services Committee Chairman Adam Smith said last week that negotiations on the 2020 National Defense Authorization Act are "proceeding reasonably well" but he expressed doubt that the NDAA will include language to authorize a Space Force as a separate military branch, SpaceNews reported.
"It's still possible but by no means guaranteed," Smith told reporters on Capitol Hill last week. When asked for specifics, Smith said, "I don't think it would be helpful for me to make predictions."
The biggest sticking point in the NDAA negotiations is language in the House version of the bill that restricts the use of military funds to pay for the wall that President Trump wants to build along the U.S.-Mexico border, SpaceNews adds.
There are other dealbreaker issues. The authorization of a Space Force as the sixth branch of the armed forces is one of them, Smith said. Other contentious matters include extending the "war powers" legislation that authorizes the president to use military force, and allowing transgender people to serve in the military.
Smith said the House and Senate NDAA conference in recent weeks worked on compromise language on hundreds of provisions and "reduced the stack significantly, and we're down to a few really contentious issues."
Smith characterized the Space Force as a "higher echelon" issue that is proving divisive. Both Republicans and Democrats in the House and Senate continue to have reservations about the administration's Space Force proposal, said Smith. "There is bipartisan concern on the proposal and bicameral concern about the specifics of that proposal."
The House version of the NDAA creates a Space Corps and is closer aligned with what the administration proposed. The Senate bill would rename the Air Force Space Command the U.S. Space Force and does not specifically authorize a sixth branch of the armed forces.
Smith noted that the House has been a proponent of a military space branch since 2017 while the Senate had adamantly opposed it. "In their bill they didn't have the same language that we did. But the president has persuaded them to look at it differently."
Gunman Kills Four at California Backyard Party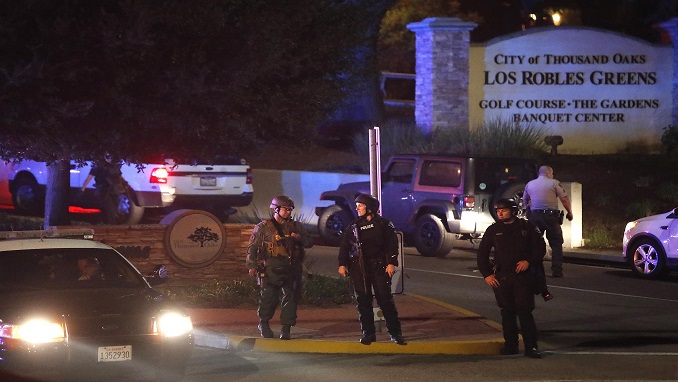 Police in the California city of Fresno were investigating a mass shooting at a football game party on Sunday in which at least 10 people were shot, killing four, with five others left in critical condition and another wounded, Reuters informs.
Three men died at the scene and another died at a hospital, Fresno Deputy Police Chief Michael Reed said in a late night news conference. Six more were hospitalized, he said.
"Our hearts go out to the families of the victims of this thing," Reed said. "This was senseless violence. We're going to do everything we can to find out who the perpetrators were and bring them to justice."
A gunman walked into a backyard and started shooting at a south Fresno home, where a gathering of about 35 family and friends was watching a football game before 8 p.m., said Reed. Neighbors soon flooded 911 dispatchers with calls for help, Reuters adds.
The suspect fled the scene and police were combing the neighborhood for witnesses and possible security camera footage, police said. Police did not release further information about the shooting in the city about 200 miles (320 km) north of Los Angeles, except that the dead were men between the ages of 25 and 35.