Russia Plans Massive Leap in Fishing, Aquaculture Industry by 2024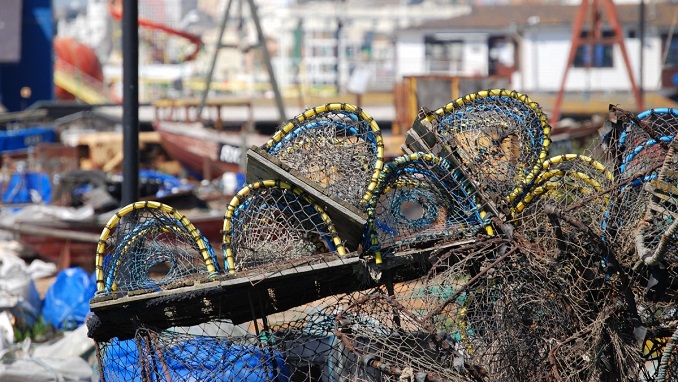 Russian authorities plan to nearly double the country's total seafood exports and upgrade its fishing and aquaculture industry in the next five years, Undercurrent News reports.
This week, Petr Savchuk, deputy head of the Russian Federal Agency for Fishery, said the country was planning to grow its total export potential from $5.5 billion to $8.5 billion in the next few years. Russia is already the fourth largest global exporter of seafood by volume.
"There has been around $5 billion invested in the Russian fish industry, and this is just the beginning," said Savchuk, via a translator. "That was actually the task that was given to the ministry of fisheries by the Russian state."
Last year, Russia produced 5.15 million metric tons of seafood, as well as started the construction of 35 new fishing trawlers, according to Savchuk. While the volumes remain high, Russia is losing a significant chunk of the added-value processing to China, a situation the state is keen to remedy.
Construction on 20 new seafood processing plants was started in Russia last year, centered primarily around the huge fishing ports on the Far East seaboard, Savchuk said.
"There is already a project started with the Russian railway company, and the whole idea is to create a couple of hubs in the territory of Russia through which the products from the Far East will be brought to other parts of the country," said Savchuk. "There's a couple of hubs they're developing, for example in Yekaterinburg, Novosibirsk, Rostov-on-Don and other big cities of Russia where big refrigerator storage is being built in order to store the cod."
Savchuk also noted that although Vladivostok has for years been the center of Russia's Far Eastern fishing operation, recent years has seen other areas of Kamchatka, and particularly Petropavlovsk-Kamchatsky emerge as a new hub for Russian fishery products.
Feminist magazine admits migrants behind most sex assaults at pools
While police and other authorities have been hesitant to blame migrants for pool sex assaults, a German feminist magazine has published an article admitting most assaults are carried out by them.
The article, published by Cologne-based feminist magazine Emma, admitted that young migrant men were responsible for the majority of sex attacks in outdoor pools across the country.
"Women are massively harassed by migrants. Swimming champions are abused. In addition, there is a high degree of violence and the lack of any respect. An outdoor swimming pool should be a place of recreation and not a place of horror," president of the Federal Association of German Swimming Champions Peter Harzheim told the magazine.
"Since 2015 there are problems in our baths with young migrants. It was a slow process."
In the meantime, an impression prevails that only young Arab-born men can dare to go to the outdoor pool," Harzheim added.
Kremlin spokesman says Putin-Zelensky meeting not on the table yet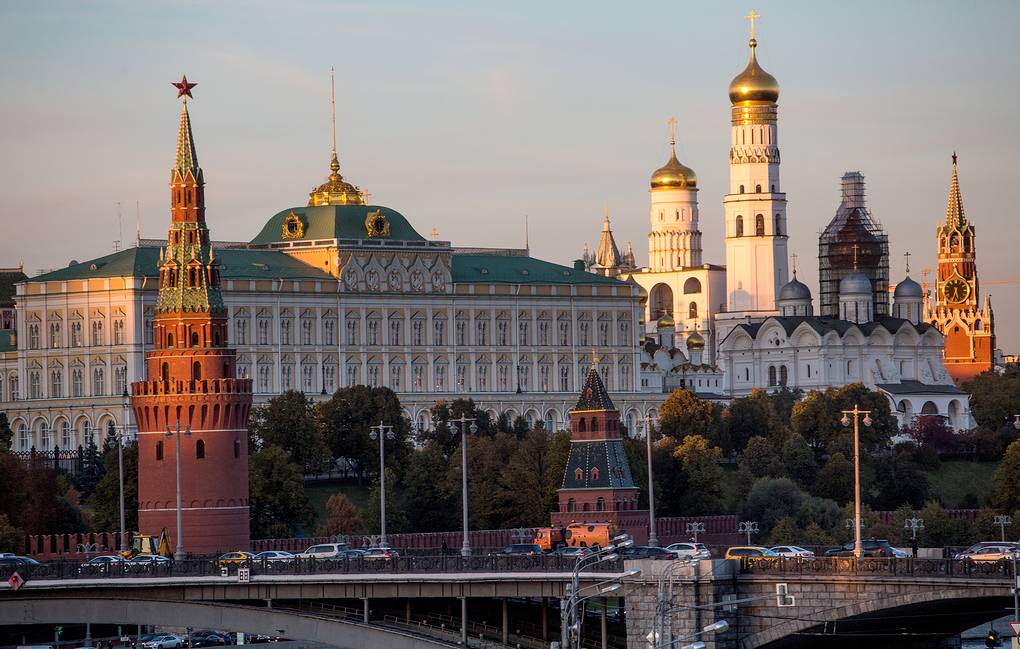 The possibility of holding a meeting between Russian President Vladimir Putin and his Ukrainian counterpart Vladimir Zelensky has not been discussed thus far, TASS quotes Kremlin spokesman Dmitry Peskov as saying.
"No, we are not discussing it yet. For now, it is important to wait until the Ukrainian elections are completed. Then, we will be able to seriously address serious problems without election fuss," Peskov told journalists Thursday when asked to comment prospects for Zelensky-Putin meeting.
.
Moscow Refutes Claims That Russian Ground Troops Present in Syria's Idlib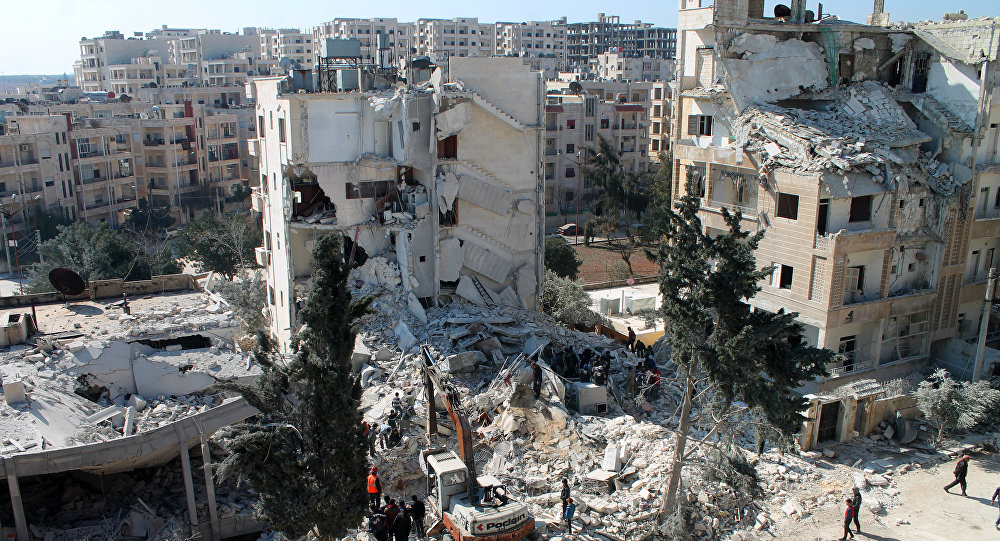 The Russian Defence Ministry refuted on Thursday a recent report by Reuters information agency that claimed that Russia had recently sent its ground troops and special forces to the northwestern Syrian province of Idlib for fighting alongside the Syrian Army against the opposition.
"Claims that Russian 'ground troops' and 'special forces' are allegedly participating in military operations in the province of Idlib (Syria), spread by UK information agency Reuters, are another fake. There are no Russian 'ground troops' in Syria, and there have never been any", the Russian Defence Ministry said in a statement.
Тhe news comes several days after jihadists attacked Harab al-Hizato settlement in Latakia province
Russian military previosuly launched several airstikes on terrorist positions in Idlib after the militants had attacked Turkish military post and Russian Hmeymim airbase.
The northwestern Idlib province is home to scores of various groups, including the Jabhat al-Nusra terror group. Around 30,000 militants, including foreign mercenaries, are reportedly operating in the region.
Russia, Turkey and Iran are the ceasefire guarantors in the country. Russia carries out humanitarian operations across the country on a regular basis and helps Damascus in providing safe passage for the return of Syrian refugees.