Russian-American Billionaire Sues Treasury for Including Him on "Putin List"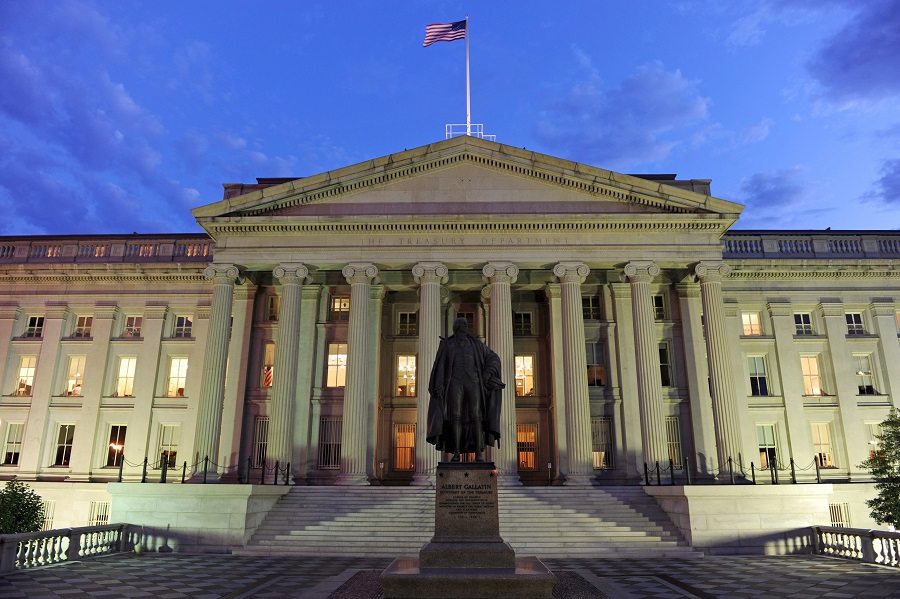 Russian-American billionaire Valentin Gapontsev is suing the U.S. Department of the Treasury for listing him as a Russian oligarch, The Worcester Business Journal reports.
Gapontsev is the founder and chief executive of Massachusetts-based IPG Photonics, a company which manufactures fiber lasers. The Treasury designation could eventually freeze the billionaire's assets or block him from being in the country.
"Dr. Gapontsev's wealth comes from his invention of market-leading industrial laser technologies, not from any corrupt parceling out of public assets to cronies of President Putin," the December court complaint said, according to the news outlet.
The Treasury, at the behest of Congress, compiled a list of Russian oligarchs and political operatives last year to comply with a law that imposed sanctions on Iran, North Korea and Russia. That law, CAATSA (Countering America's Adversaries Through Sanctions Act) required a report on the effects of imposing sanctions on Russian businesses in the U.S. with close ties to Russian President Vladimir Putin and the Kremlin.
According to Gapontsev, the list simply copied the list of Russian billionaires from a March 2017 issue of Forbes magazine.
Forbes has since removed Gapontsev from that list and he is now listed as an American billionaire because his residence, company and wealth are based in the U.S.
According to the complaint, the company's customers and financial institutions have begun questioning whether they should continue to do business with IPG.
"At least one counterparty stated they assumed that IPG Photonics, due to its founder, CEO, and substantial owner's designation as a Russian oligarch by the Secretary, is effectively disqualified from doing business with U.S. persons and corporations," the complaint said.
Most affected is the company's small but growing business with U.S. government contractors. Now, the government and contractors have told the company "they believed they could no longer work with IPG Photonics" due to Gapontsev's inclusion on the list, the lawsuit said.
Chance of Assange Getting Fair Trial in US 'Effectively Nil,' Warns Lauri Love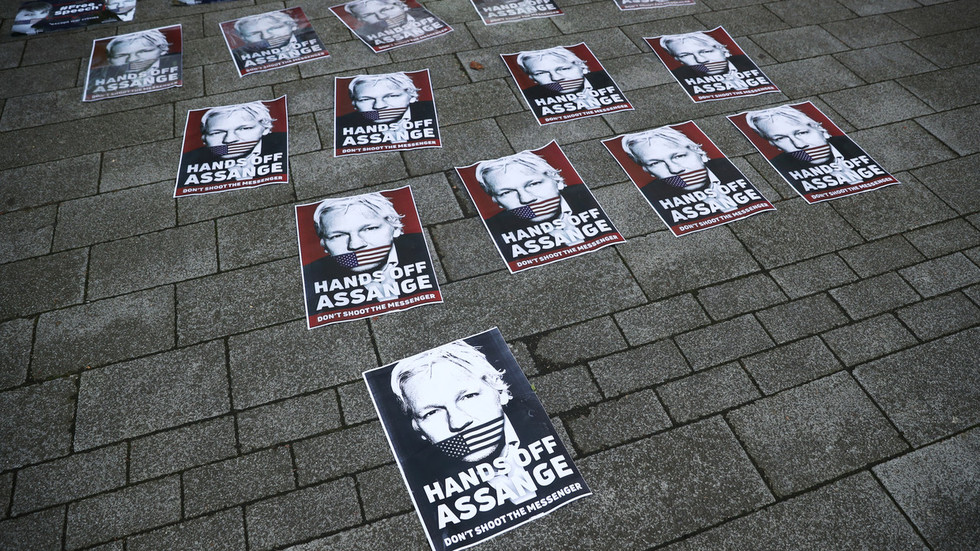 British 'hacker' Lauri Love, who won his fight against US extradition in the UK, says the chances of Julian Assange receiving a fair trial in America are "effectively nil."
Speaking to RT UK about the WikiLeaks co-founder's US extradition hearing, which has been delayed until February 2020, Love said he is facing an uphill battle to "take back the narrative" that's been spread to the American public.
Lauri Love, who successfully fought extradition to the US, talks about Julian Assange's full extradition hearing being postponed.
Love, 34, once faced US extradition to stand trial for allegedly hacking thousands of secure networks in the Federal Reserve, NASA and the FBI. The extradition order was quashed in 2018 by the UK's Lord Chief Justice as it would not be in the "interests of justice" for a number of reasons, including the "high risk" that Love would harm himself.
Love estimates that Assange's chances of also successfully beating his extradition case are strong, given the overwhelming public support he has in the UK. However, if the journalist loses his legal battle and is sent across the Atlantic, Love warns that he's unlikely to fare well under the US justice system.
"The chances of a fair trial in the USA are effectively nil, 97 percent of federal criminal defendants do not get their day in court because they are bullied into taking the plea bargain," said Love.
Given Assange's reportedly already-declining health, Love worries that "even worse" conditions in US detention centers mean losing the extradition hearing could have dire consequences.
"I think we have to win here, if he is extradited I think it will end in tragedy. Not just for Julian as a human being, but for the world for having abandoned someone whose only offence was speaking truth to power," he added.
Love said he believes one of the hardest elements for Assange is facing being locked up in inhumane conditions in the US "not because of any real justice but to send a message to other people that truth should not be told."
Assange's extradition hearing date was set last Friday after British Home Secretary Sajid Javid revealed that he had signed and certified the US extradition order papers. Assange's lawyer, Mark Summers, said the case represents an "outrageous and full-frontal assault on journalistic rights."
The US Justice Department has filed 18 charges against the 47-year-old, including one count of conspiring with Chelsea Manning, the former intelligence analyst and whistleblower, to gain access to the US Pentagon network. If convicted, Assange faces up to 175 years behind bars.
Assange is currently serving a 50-week prison sentence in the UK for jumping bail in 2012. He was arrested after spending six years living under asylum in the Ecuadorian Embassy in London.
US Cyberwar Against Russia is Hypothetical Possibility, Says Kremlin Spokesman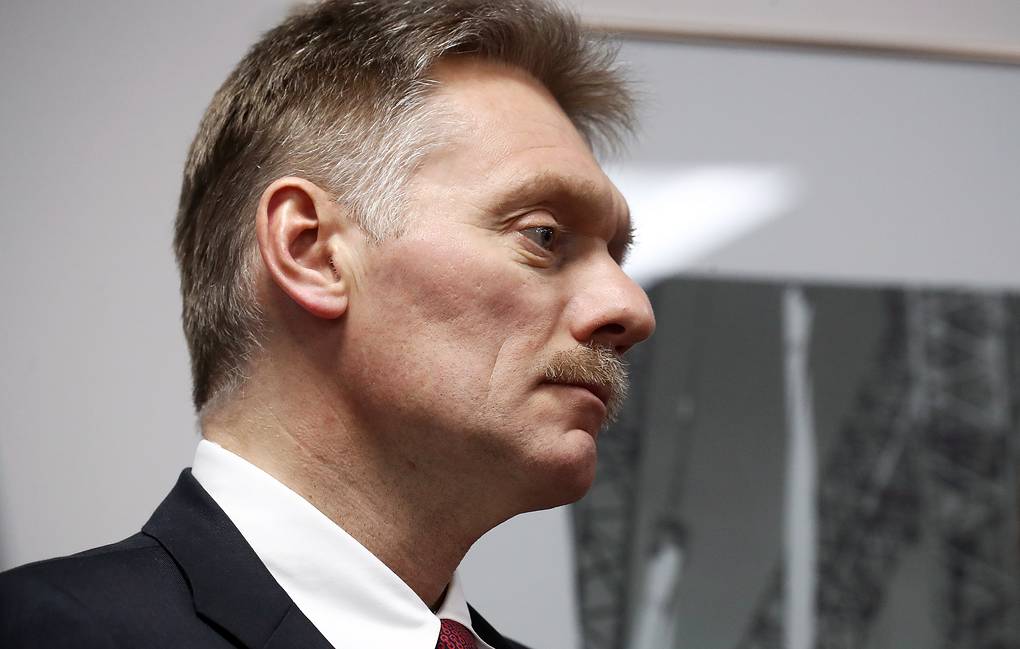 Russian Presidential Spokesman Dmitry Peskov believes that the United States' cyberwar against Russia is a hypothetical possibility. He made the statement to the media in response to claims by The New York Times that US secret services over the past year were increasingly active in their attempts to cripple computer malware inside Russia's power grid.
Peskov recalled that US President Donald Trump had already dismissed these allegations.
"If one assumes that some government agencies do this without informing the head of state, then of course this may indicate that cyberwar against Russia might be a hypothetical possibility," Peskov said.
According to the Kremlin spokesman, Russia has repeatedly said "that the vital areas of our economy are under continuous attacks from abroad."
"We regret to say that," Peskov said, adding that the relevant Russian agencies continued to counter those attacks in order to prevent damage to the country's economy.
Peskov also pointed out that "it was President Putin who has on numerous occasions sought to initiate international cooperation to counter any sort of cyber crime." "Unfortunately, our American partners never responded to our initiatives," he noted.
The New York Times said earlier, citing former and current US government officials, that the US "is stepping up digital incursions into Russia's electric power grid in a warning to President Vladimir V. Putin and a demonstration of how the Trump administration is using new authorities to deploy cybertools more aggressively."
However, Trump slammed the New York Times report, saying on Twitter that it was "a virtual act of treason by a once great paper so desperate for a story, any story, even if bad for our country."
The Pentagon did not respond to a TASS request to comment on the newspaper's allegations.
U.S. Chipmakers Quietly Pressing Trump Administration to Ease Huawei Ban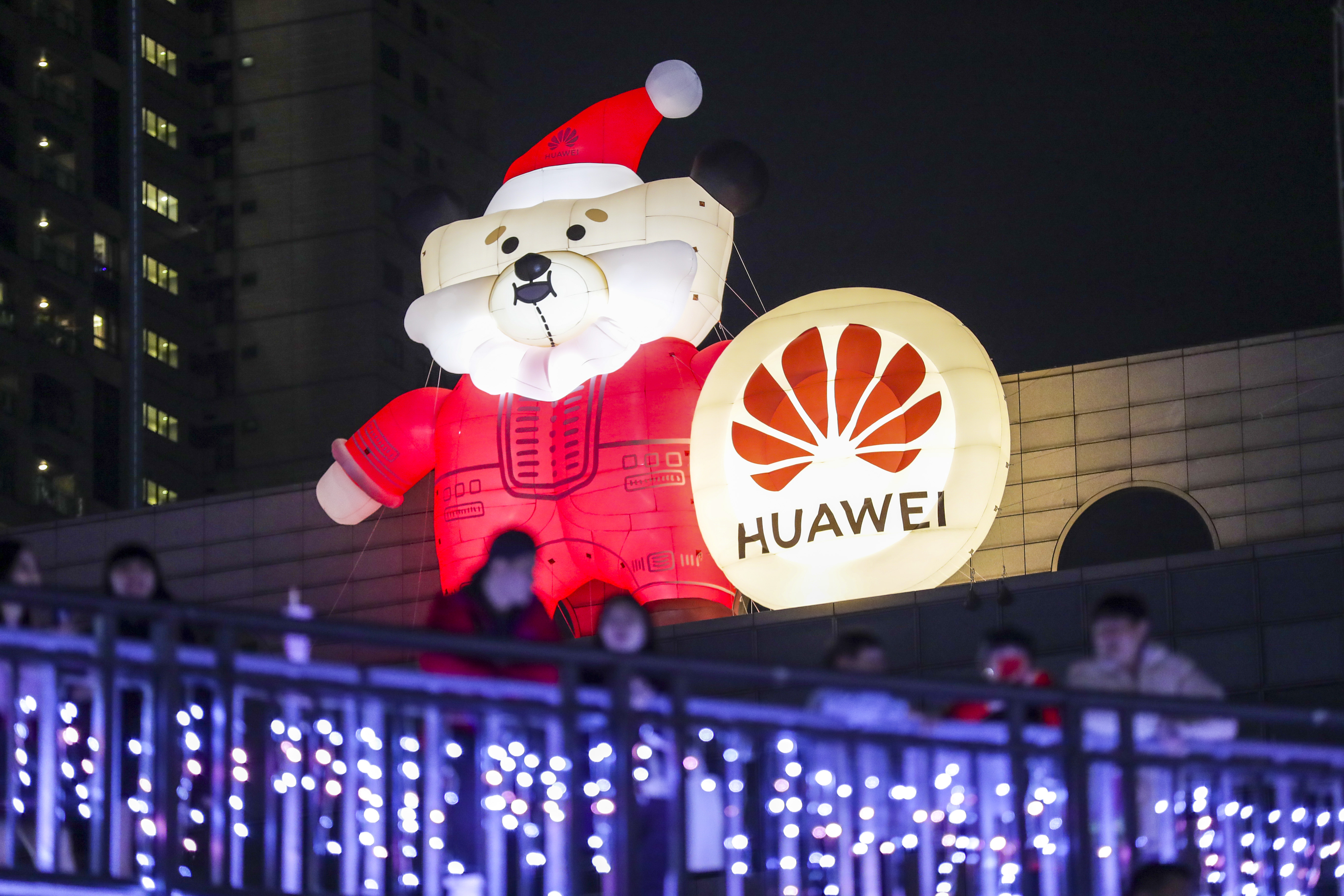 Huawei's American chip suppliers, including Qualcomm and Intel, are quietly pressing the U.S. government to ease its ban on sales to the Chinese tech giant, even as Huawei itself avoids typical government lobbying, people familiar with the situation said, Reuters reports.
Executives from top U.S. chipmakers Intel and Xilinx Inc attended a meeting in late May with the Commerce Department to discuss a response to Huawei's placement on the black list, one person said.
The ban bars U.S. suppliers from selling to Huawei, the world's largest telecommunications equipment company, without special approval, because of what the government said were national security issues. Qualcomm has also pressed the Commerce Department over the issue, four people told Reutes.
According to the chipmakers, Huawei units selling products such as smartphones and computer servers use commonly available parts and are unlikely to present the same security concerns as the Chinese technology firm's 5G networking gear.
"This isn't about helping Huawei. It's about preventing harm to American companies," one of the people said.
Out of $70 billion that Huawei spent buying components in 2018, some $11 billion went to U.S. firms including Qualcomm, Intel and Micron Technology Inc.
Qualcomm, for example, wants to be able to continue shipping chips to Huawei for common devices like phones and smart watches, a person familiar with the company's situation said.
The Semiconductor Industry Association (SIA), a trade group, acknowledged it arranged consultations with the U.S. government on behalf of the companies to help them comply and brief officials on the impact of the ban on the companies, Reuters adds.
"For technologies that do not relate to national security, it seems they shouldn't fall within the scope of the order. And we have conveyed this perspective to government," said Jimmy Goodrich, vice president of global policy at SIA.
The ban came soon after the breakdown of talks to end the months-long trade spat between China and the United States, spurred by U.S. allegations of Chinese corporate espionage, intellectual property theft and forced technology transfer.
Google, which sells hardware, software and technical services to Huawei, has also advocated so it can keep selling to the company, Huawei Chairman Liang Hua told reporters in China earlier this month.
The online search company, a unit of Alphabet Inc, said in a statement that it works with Commerce to ensure it is in compliance with the new rules.
A Commerce Department representative said the agency "routinely responds to inquiries from companies regarding the scope of regulatory requirements," adding that the conversations do not "influence law enforcement actions."
China watchers say U.S. suppliers are essentially trying to thread the needle – not wanting to be seen as aiding an alleged spy, thief and sanctions violator, but fearful of losing a good client and encouraging it to develop supplies elsewhere.