Russian Patriarch Kiril says smartphones could precede Antihrist
The head of the Russian Orthodox Church says people's dependence on smartphones and modern technology, the data-gathering capacity of smartphones risks bringing humanity closer to the arrival of the Antichrist.
In an interview shown Monday on state TV, Patriarch Kirill said the Church does not oppose technological progress but is concerned that "someone can know exactly where you are, know exactly what you are interested in, know exactly what you are afraid of" and that such information could be used for centralized control of the world.
Russian social media users largely responded with humor and skepticism, while some accused the Church of "serving the regime".
Speaking to Russian state TV, Patriarch Kirill said smartphone users should be careful when using the "worldwide web of gadgets" because it represented "an opportunity to gain global control over mankind".
"The Antichrist is the person who will be at the head of the worldwide web, controlling all of humankind," he said.
Vucic: I believe France will stick to its position on North Macedonia and Albania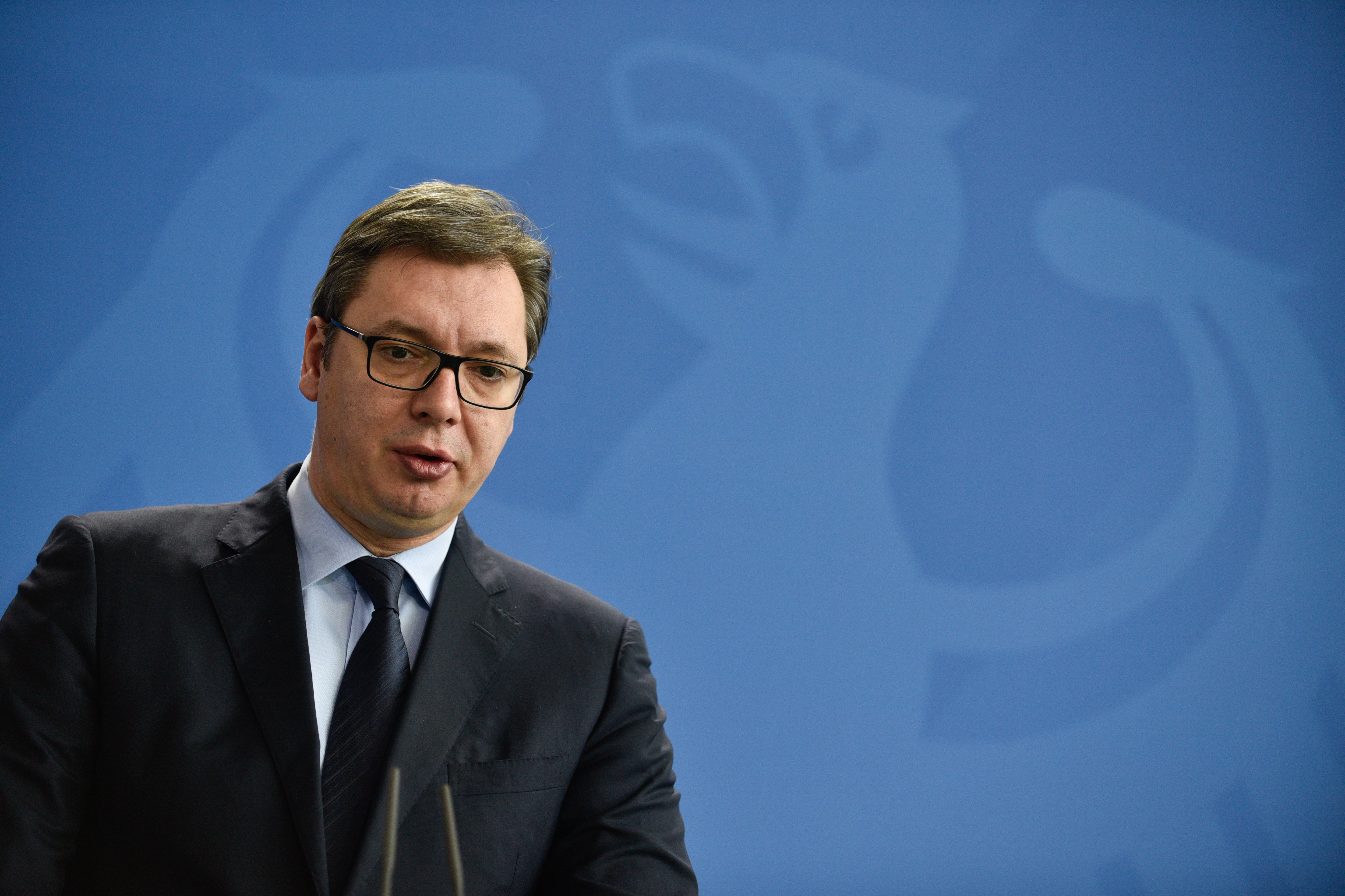 Serbian president Aleksandar Vucic, speaking in an interview with TV Pink's "24 Sata" Thursday evening, said he believes France will stick to its stance on the membership negotiations and seek a new EU methodology on enlargement.
"I support North Macedonia and Albania to get the go-ahead to begin accession negotiations, but I am afraid it's not possible. The procedures will be much more difficult for us as well, we expect tougher scrutiny. I believe I will meet with President Macron in Paris in November and I will be able to discuss the matter with him. Then, I will meet with Putin," Vucic said in the interview.
EP rapporteur Fajon: It's such a shame, Macron wake up!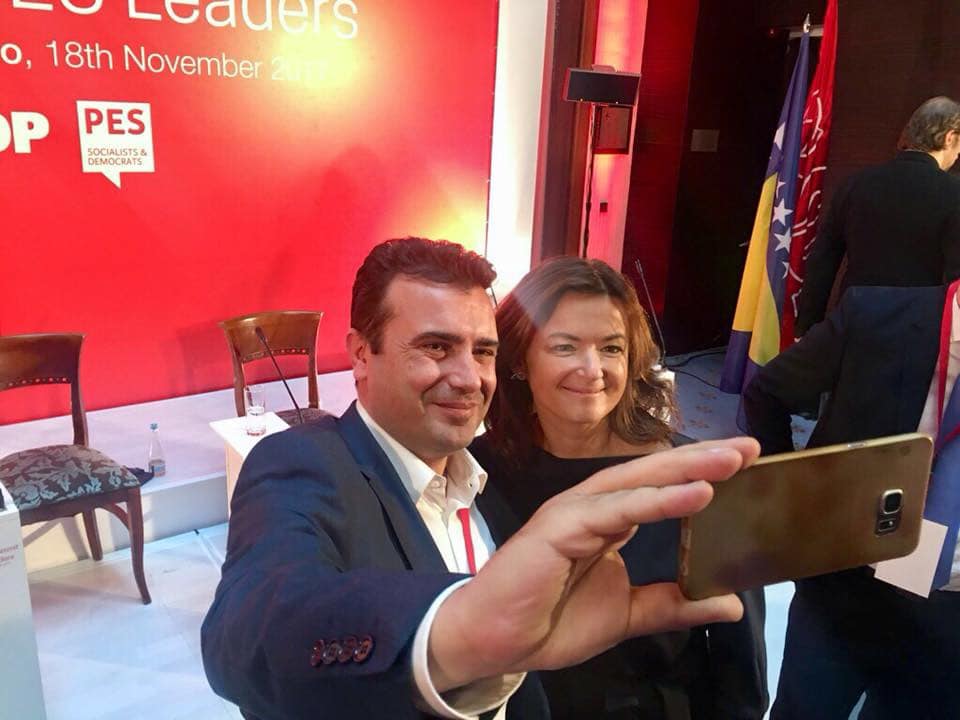 Tanja Fajon, Slovenian lawmaker and Rapporteur for Kosovo at the European Parliament, on Thursday slammed France's adamant opposition to opening of EU accession talks with North Macedonia and Albania, urging the French president to wake up and EU to deliver on its promise.
"It's such a shame. Emmanuel Macron, wake up! It's time for EU to show political maturity and responsibility! These leaders have done their part of the work! Now it's the Council of the European Union turn to fulfil its part and finally agree to open the accession talks with North Macedonia and Albania," Fajon wrote on Facebook page.
The rapporteur for Kosovo at the European Parliament posted alongside photos of her together with North Macedonia's Prime Minister Zoran Zaev and Foreign Affairs Minister Nikola Dimitrov.
Earlier this week, the EU foreign ministers failed to agree on setting a date for opening the accession talks with the two Balkan hopefuls.
Mickoski: It's time to unite against these kamikaze politicians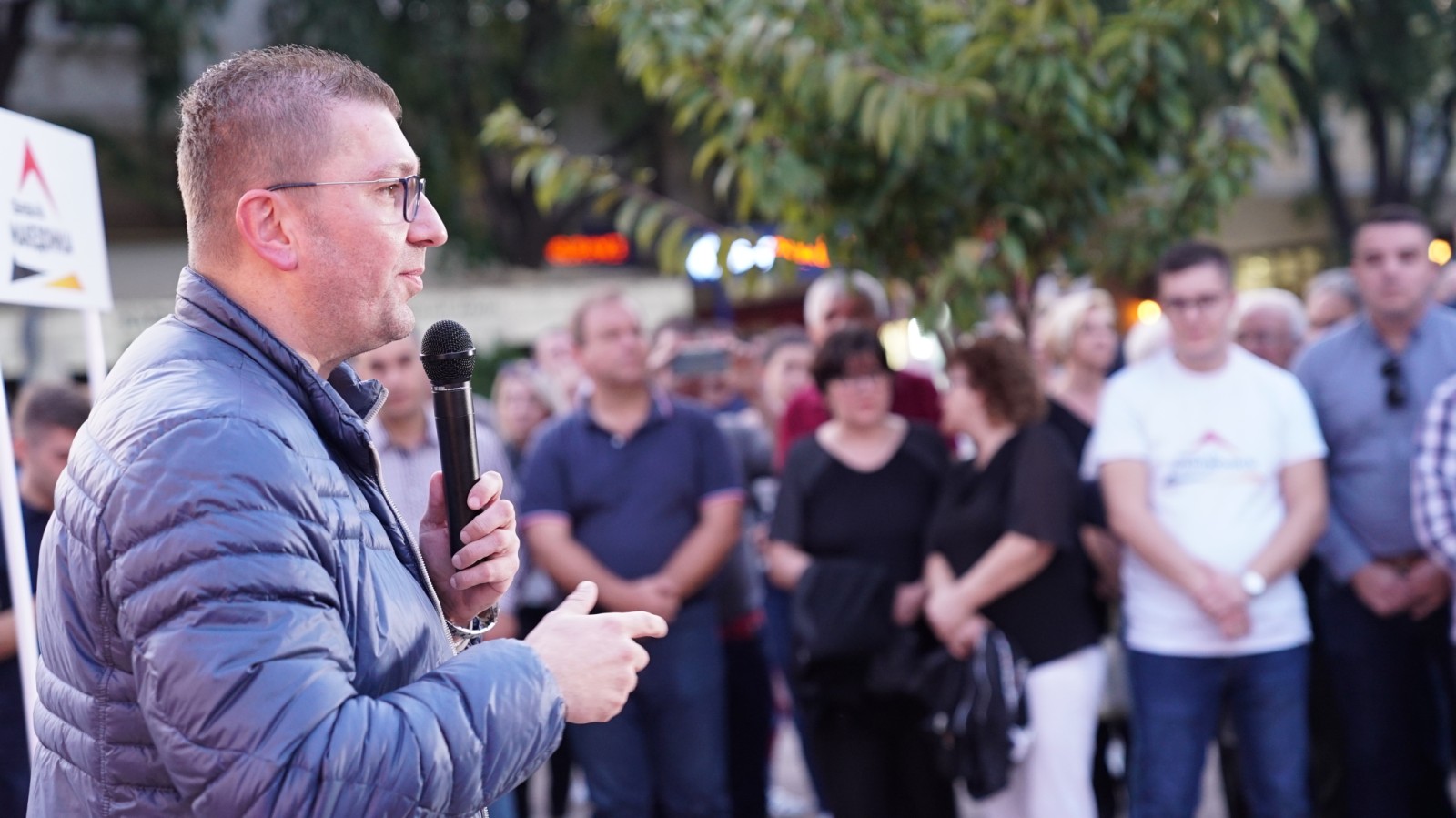 It is time to stand up against the harmful policies of the current government, Hristijan Mickoski, the leader of the opposition VMRO-DPMNE party, told a rally in Gevgelija Thursday night.
"Through these outreach activities, let us start a wide-ranging debate with the citizens of Macedonia to hear their real problems and then offer appropriate solutions for their real-life problems, unlike those sitting in cozy armchairs in the government premises and in Brussels," Mickoski told the supporters in Gevgelija.
"And this is not a hollow rhetoric, this is not a philosophy, but an attempt to get closer to our fellow citizens through interactive communication. We want to show the people that Macedonia can do better and that the politicians can behave properly – politicians who always deliver on their promises," he added.
"We will try to show that not all politicians in Macedonia are the same, to show that the current perception that politicians are the same all over, We will show that not all politicians are liars and thieves. This is our battle, this is the battle of our generation whether we are 5, 50, 55, or 80 years old. We are all the same generation today and we share the same fate."
"The final showdown begins today. Today I announce the great victory of VMRO-DPMNE and the Coalition for Better Macedonia. Today, I invite all those who think that Zoran Zaev's and SDSM's policies are wrong to join us," Mickoski said and reiterated his call for early elections.