Russia's Combined Oil-Gas Output at All-Time High in 2018: Energy Minister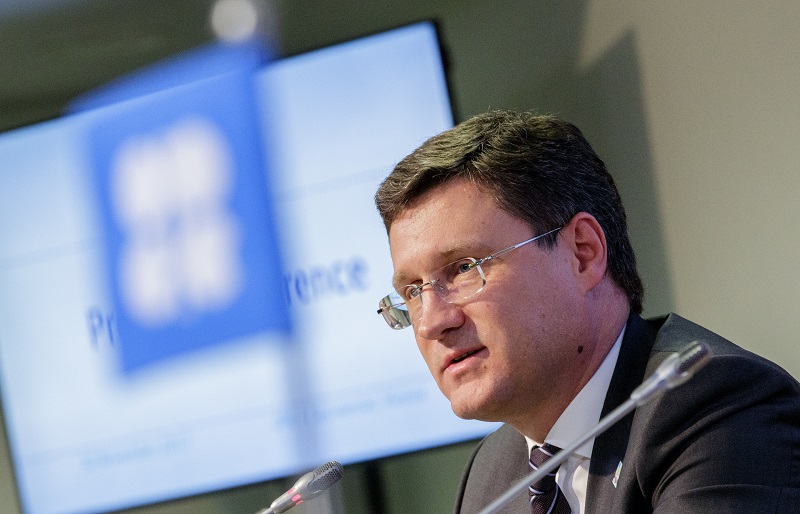 Russia's energy industry broke another record in 2018, with 556 million tons of oil and 725 billion cubic meters of gas produced in the country last year, Russian Energy Minister Alexander Novak said at a meeting Thursday with President Vladimir Putin, according to Investing.com Russia.
The minister said gas exports, an important pillar of Russia's economy, increased by 20 billion cubic meters reaching nearly 225 billion cubic meters. Pipeline exports grew 4.1%, while LNG supplies increased 70% to reach almost 26 billion cubic meters, Novak reported.
Vladimir Feigin, President of the Institute for Energy and Finance, told Izvestya that the surge in production mostly stemmed from improved oil sector revenues brought about by investment in the development of new fields.
"Rosneft and Gazpromneft showed a particularly impressive production increase last year," he pointed out. According to the expert, this year's figures will depend on the new agreement with OPEC limiting oil output volumes. "However, the investment made by oil companies in previous years will play a positive role again. They will make it possible for Russia's oil companies to boost oil production in the coming years," he added.
Russia's success in gas exports is logical as well, says Sergei Pravosudov, Director of the National Energy Institute.
"Russian pipeline gas in Europe is more preferable price-wise than supplies from other countries, given that Europe's demand for gas is growing. Their own production has steadily declined. What's more, coal-fired power plants are gradually being decommissioned," he told the paper.
According to the expert, this trend will persist in 2019, and Russia is capable of setting another export record. These plans can only be hampered by warm weather, which would reduce the consumption of natural gas, he added.
©Makfax.com.mk - By downloading content from this website you accept it's Privacy Policy.

Russian Corporate Mobile Market Grows 15% in 2018: Report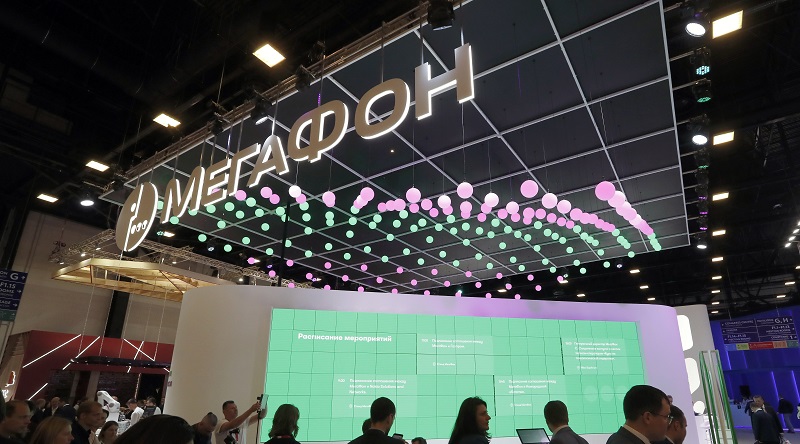 B2B (business-to-business) revenues of Russian mobile operators grew by 15 percent year-on-year in 2018, according to a study from the company AC&M Consulting. Another market researcher, TMT Consulting estimates the market grew by 11 to 15 percent, business newspaper Vedomosti reports.
Corporate subscribers accounted for 13.5 percent of the total mobile customer base, or 43 million. B2B revenues generated 15.5 percent of revenues at mobile operators, equal to 140 billion ($2.166 billion), according to AC&M managing partner Mikhail Alekseev.
But the retail market of cellular communication last year grew in money by less than 3%, according to the report. The growth rates have been negatively affected by aggressive tariff offers and the return of unlimited tariffs, Alekseev said.
More than two-thirds of the total number of respondents among corporate users have confirmed that they use mobile Internet services. In 2016, the share of corporate customers using mobile Internet accounted for a little more than half, and in 2015 only about 40%, the report says.
Three-quarters of corporate clients use the services of two or more operators. Respondents in the segment of large and medium enterprises are mostly using the services of operator MTS. In the micro-business segment, respondents are mostly choosing MTS and MegaFon, while Tele2 and Rostelecom were the least mentioned in the survey, AC&M said.
Greece Expects more than a Million Russian Tourists This Year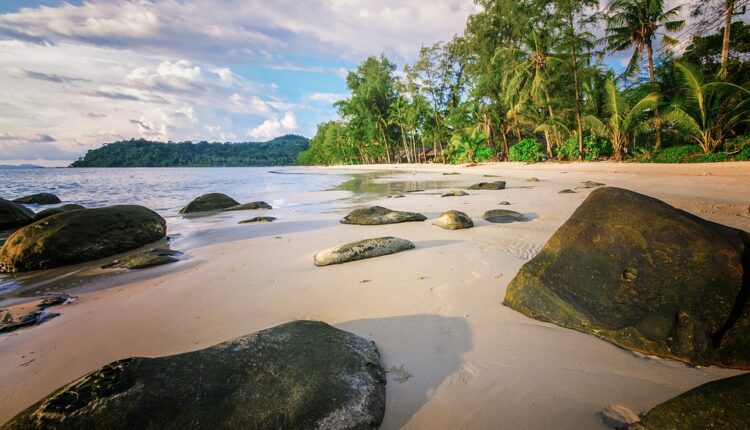 A rise in early bookings by Russian tour operators for travel packages to Greece is leading Greek authorities to expect more than one million Russian holidaymakers to visit the country this year, Gtp.gr reports.
Early bookings from Russia are up by 15 percent, the Greek Tourism Ministry said on Thursday at the Moscow International Travel and Tourism Exhibition (MITT).
Greek Tourism Minister Elena Kountoura met with leading travel and tourism groups of the Russian market that plan and distribute the bulk of travel packages to Greece. Among the main topics of the meetings was for the Russian travel groups to introduce new Greek destinations to Russian holidaymakers, increase the promotion of the country's most popular destinations in their travel packages and promote the thematic tourist products that Greece offers.
The meetings were also attended by Greek National Tourism Organization (GNTO) VP Aggeliki Chondromatidou and GNTO Russia & CIS Head Polykarpos Efstathiou.
"In 2018, approximately one million Russian tourists visited Greece. We expect to see a rise in these numbers in 2019 due to the fact that we are already seeing a 15 percent increase in bookings compared to the same time last year," the minister said.
The Greek delegation hosted a promotional event in Moscow which was held to boost Greece's promotion in the Russian market. The event was attended by prestigious Russian artists, representatives of the largest spa resorts and hotel chains in Greece, and heads leading travel agencies specializing in luxury vacations.
A record-breaking 30 million tourists visited Greece in 2018, according to data from the country's central bank. The figure is an increase of 10.8 percent compared to 2017, when 27.19 million people visited the country.
Car Imports in Russia Fall After Almost two Years of Growth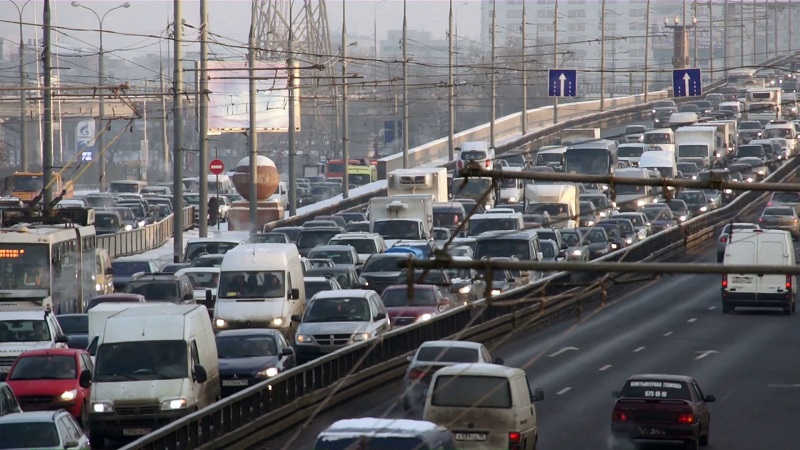 Vehicle imports to Russia dropped in February by 3,6% year-on-year after 22 months of steady growth, Automotive Logistics reported citing data by the Association of European Businesses (AEB). Analysts say the population's lower incomes and weakening purchasing power are among the reasons for the drop in imports.
In 2018, the country imported 293,100 finished vehicles, up almost 10% compared with the same period the previous year, according to the Russian Federal Customs Service. The value of vehicles imported reached $7.6 billion last year, the highest figure since 2014.
AEB's chairman Jorg Schreiber says the buying power of the Russian population was weakening and making continued growth prospects for the Russian vehicle market less certain.
The increase in imports to satisfy consumer preferences in Russia over the last 22 months could be explained by a gradual reduction in import duties across the Eurasian Economic Union (EEU), which includes Russia, Armenia, Belarus, Kazakhstan and Kyrgyzstan. From September 1 last year, the EEU cut duties on imported finished vehicles from 20% to 17%. It had reduced them in 2017 from 23% to 20%. Although the final decision has not been made yet, there are plans to reduce the duties further, down to 15%.
The reductions are being made to honor obligations EEU member states took when they individually joined the World Trade Organization (WTO).
In Russia, the federal government decided to offset the reduction in import duties on finished vehicles by increasing the "utilization fee" – the tax ostensibly designed to account for recycling charges at the end of the imported vehicle's life. From 2014, carmakers have had to pay the utilization fee both for vehicles assembled in Russia and those imported to the country, but on locally-made vehicles, the government reimburses the fee.
In April 2018, Russia raised the utilization fee and for some models, the increase was almost double. In October last year, deputy prime minister Dmitry Kozak proposed a further increase of 30% but there is no information on when or if that is likely to happen.