Siluanov: Russia Considers Issuing Sovereign Eurobond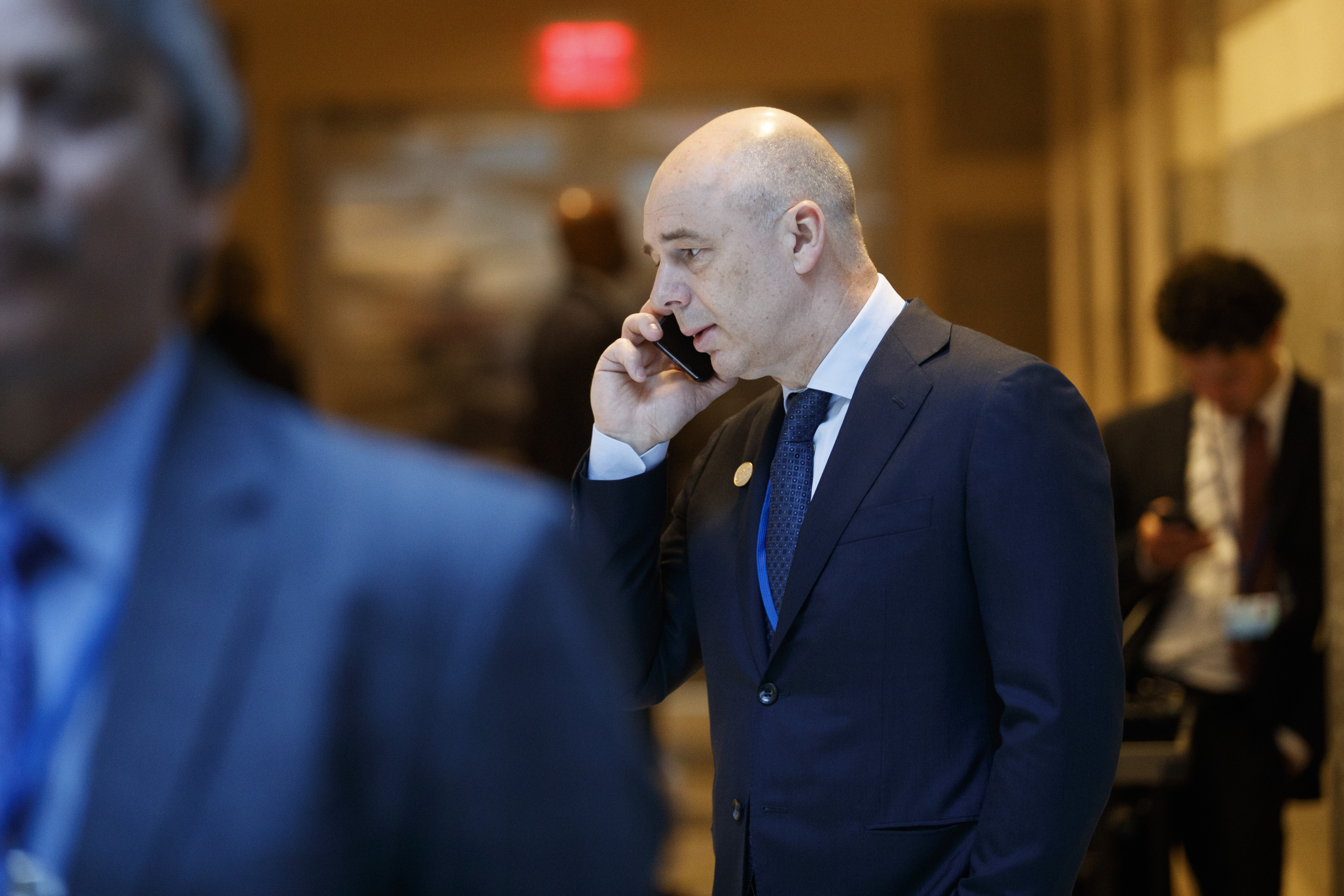 Market conditions for issuing a sovereign Eurobond are currently favorable and Russia is considering the move, Finance Minister Anton Siluanov has said, according to Finanz.ru.
In March, Russia raised $3 billion in a new dollar-denominated Eurobond and 750 million euros ($850 million) in a top-up issue of an existing euro-denominated Eurobond.
"We would have borrowed now probably on better terms than at the beginning of the year," Siluanov told reporters on the sidelines of the St Petersburg International Economic Forum (SPIEF) on Friday.
He declined to say if that could happen this month or later.
Deputy finance minister Sergei Storchak was cited as saying on Saturday that Russia could top up an existing Eurobond issue denominated in the same currencies as before.
Speaking to reporters on the sidelines of a G20 ministerial meeting in Japan, Storchak did not rule out Russia tapping the market for a second time this year, according to Russian news agencies.
VTB Capital, the investment bank that organized Russia's latest Eurobond issues, also said last week that market conditions were favorable for a Eurobond issue.
Speaking about oil, Siluanov said it would not be fair for the Russian government to compensate oil companies for shortfalls that they might face because of the global deal to cut production that Russia and other major crude producers have signed.
Igor Sechin, head of Russian oil giant Rosneft, said the company was discussing possible compensation with the government in the event that a global deal to cut supply is extended.

Russian Embassy in Contact With Iran About Detained Tanker Crew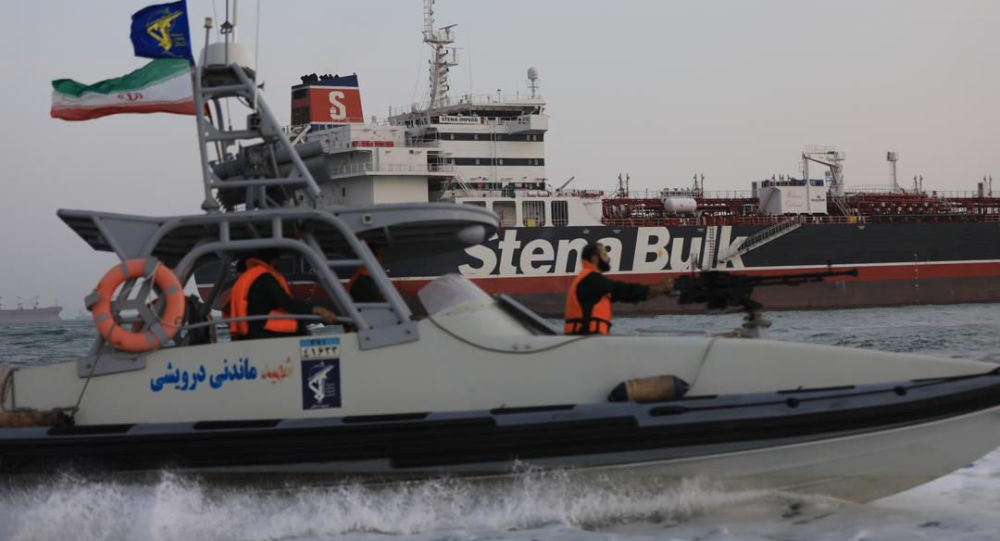 The Russian Embassy in Tehran is in contact with the Iranian authorities about the Russian crew of a UK-flagged tanker seized off Iran's coast, a Russian deputy foreign minister said Tuesday.
"The embassy is at work. Everyone is at work. All services, all channels are active. We are in a close contact with Iranians," Mikhail Bogdanov told reporters.
The Iranian military captured the Stena Impero oil tanker in the Strait of Hormuz last Friday for allegedly flouting maritime rules. Its crew of 23, including three Russians, remain on board the ship, which is anchored in the Iranian port of Bandar Abbas.
The Swedish owner of the tanker, Stena Bulk, said over the weekend it had submitted a formal request with the port authorities asking to meet with the sailors and is waiting for a response. Iran says they are in good health.
Daredevil Celebrates 40th Birthday with Handstand off 1,300-Foot Cliff (Video)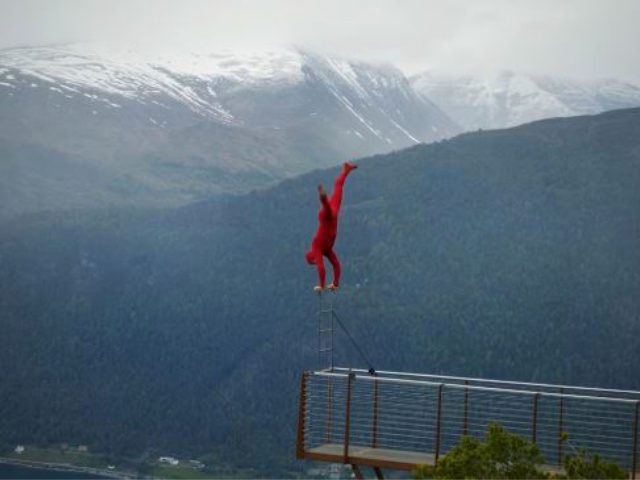 A daredevil who calls himself an extreme balance artist celebrated his 40th birthday in style by hiking to a cliff's edge to perform a handstand at 1,300 feet above ground.
Eskil Rønningsbakken captured the footage of his stunt at Rampestreken viewpoint in Åndalsnes, Norway, on June 24 — just in time for his 40th birthday.
Rønningsbakken hiked a mile to reach the area where he would perform the death-defying stunt, 1,300 feet above the breathtaking Norwegian scenery.
At the edge of the lookout point, Rønningsbakken constructed a ladder which he would perform his handstand on. He climbed the ladder extending over the cliff and placed his hands on the top handles of the ladder.
Rønningsbakken has performed his death-defying stunts for years on camera, including a 2011 stunt where he balanced "on the edge of a ravine on a bike, a stack of chairs, and a trapeze — all without a safety harness." He also performed a breathtaking one-armed handstand over a fjord in 2013, 2,000 feet above the ground.
Rønningsbakken, who considers himself more of an artist than a daredevil, says his performances are for "the sake of creating art."
"There is simply no room for mistakes, but this is what I do and in the sake of creating art," Rønningsbakken told the Daily Mail. "You don't see much of the view while balancing, since it's simply room for surviving, but before and after I do look at the nature and enjoy it a lot."
"It was a pleasure to be allowed to be part of something beautiful as this," he said.
Rønningsbakken also has a website dedicated to his performances, which have taken him all over the world from China to Mexico.
Israeli Pilot Temporarily Grounded After Mistakenly Firing Missile Into Syria, Media Claims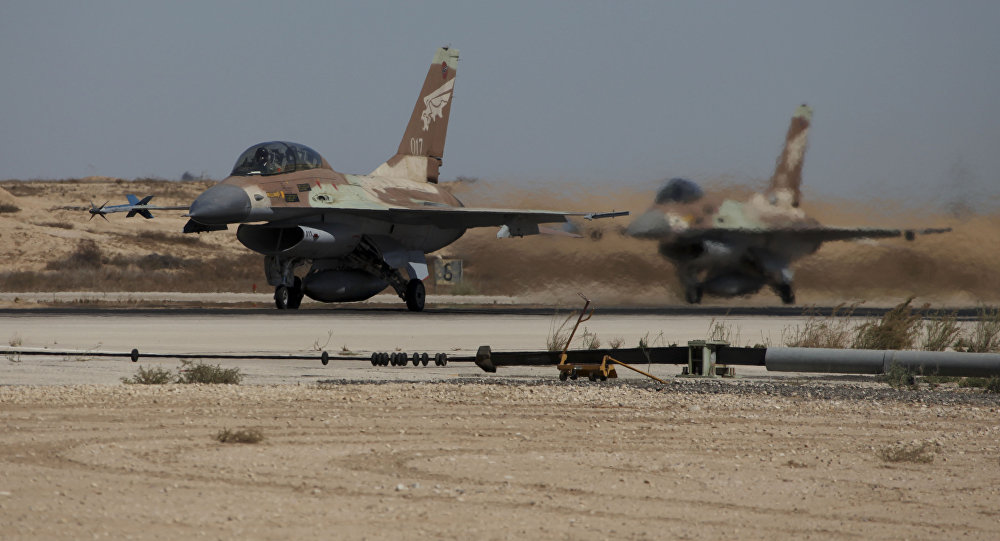 An Israeli Air Force pilot was temporarily suspended after firing an air-to-air missile at what turned out to be a "false target" on the Israeli-Syrian border late last month, Israel's Channel 12 has reported.
The incident, reportedly taking place on June 28, occurred after the IAF scrambled a jet to respond to a 'suspicious airborne target' approaching Israeli airspace over the occupied Golan Heights which turned out to be a phantom.
According to Israeli media, the fired missile flew into Syrian territory and exploded. The jet's pilot was reportedly suspended over the 'serious operational error', but has since been reinstated.
Channel 12 did not provide any other details about the incident, and it's not clear whether there were any casualties on the Syrian side.
Israel has admitted to carrying out air attacks against Syria "hundreds of times" in recent years, saying the strikes are aimed at preventing Iran from its alleged plans to establish a foothold in Syria from which to carry out aggression against Tel Aviv.
Damascus has vocally condemned Israel's attacks, calling them a blatant violation of international law, and saying that Iran's presence in Syria is limited to helping the country in its fight against radical Islamist terrorists such as Daesh (ISIS) and al-Qaeda. The latest Israeli Air Force attack against Syria took place on June 30, with multiple missiles fired into Damascus and Homs province from Lebanese airspace, killing 16 Syrians.
Israel took control of part of Syria's Golan Heights during the 1967 Six-Day War, and formally annexed the territory in 1981. Shortly after, the United Nations declared Tel Aviv's action "null and void and without international legal effect."
In March, US President Donald Trump officially recognised the Golan Heights as Israeli territory, prompting international criticism. In April, the Syrian government warned that it has the legal right to return the Golan Heights 'by any means possible', saying that "the only language which Israel understands is the language of force."