'Slaughtered Like Animals, Burned to Death': Pastors Tell Nigerian President of Massacres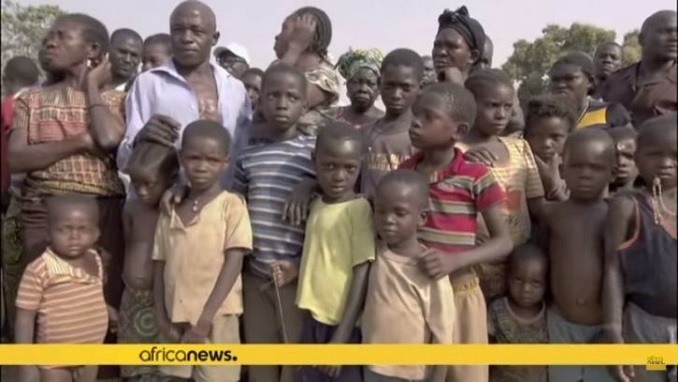 'Nigerian church leaders met with President Muhammadu Buhari earlier this month, but condemned the "evil" massacre of Christians and the falsehoods surrounding it, Christian Post reports.
Rev. Dacholom Datiri, president of the Church of Christ in Nigeria, said that he delivered a report to Buhari on November 6, describing the killing of 646 Christians in Plateau state alone between March and October of this year.
"The devastation in terms of massacre of lives and destruction of property is unimaginable. Pastors and members in their thousands have been killed in cold blood, either shot dead or slaughtered like animals or burned to death. Houses and businesses have been burned or looted and farmlands have been destroyed," he said, speaking of the years of suffering the church has suffered.
Thousands of other Christians have been massacred in the country since the start of 2018, prompting ongoing outcry from watchdog groups, demanding that the Nigerian government do more to protect citizens.
"The narrative has been that these people are killed by unknown gunmen, or suspected herdsmen, or that there have been farmer-herders clashes," Datiri said in his report, as shared by Morning Star News.
"All these are deceptive narratives deliberately framed to conceal the truth and continue to perpetrate the evil. After the attacks, it is the Fulani herders that settle and graze their cattle on the farms of the victims," he continued.
"The proficiency and mode of operation in all of these attacks, as testified by the surviving victims, leaves us in no doubt of the complicity of the military being used as hired mercenaries by the Fulani militias. On this, we are disappointed, and sadly so, that the government has not delivered on her constitutional responsibility of protecting lives and property."
As evidence he pointed to the heavily armed militants with sophisticated guns, including AK-47's, machine guns, and rocket-propelled grenades, that have been killing Christians. A very similar point was made in August by Emeka Umeagbalasi, Board Chairman of the International Society for Civil Liberties & the Rule of Law, who told The Christian Post that the government and many news organizations are spreading such a false narrative.
Umeagbalasi told CP at the time that all the evidence, including the great disproportion in the number of Christians killed, and reports of churches being converted for Islamic purposes, show that the thousands of deaths are not simply the result of farmer-Fulani hersdsmen clashes.
"How many Muslim farmers are being killed by Fulani herdsmen? How many Muslim homes have been destroyed or burned? The answer is in the negative. It has nothing to do with herdsmen-farmer clashes. It is false. We don't like to use the [term] 'Fulani herdsmen', we like to use 'Fulani jihadists,' who are under the guise of herdsmen," he added.
In his statement to Buhari, Datiri further pointed out that as many as 38,000 Christians were forced to flee to camps for displaced people, with 30 church buildings and 4,436 Christian homes destroyed in the state, all in the space of half a year. The Church of Christ in Nigeria president accused Nigerian military forces of not only failing to contain the radicals, but of being complicit in some of the attacks.
"Are we to believe that the armed forces sent to keep peace go with the instructions to protect them?" he asked. "The implication is that they protect the aggressors and leave the victims mercilessly helpless."
On his part, Buhari did not dispute the statistics of violence in Plateau state, but said that the different communities must live together in harmony.
"It is not all Muslims that are against Christians, and neither are all Christians against Muslims," the president said. "In our security arrangement, the police are in the frontline in making sure that communities irrespective of ethnic or religious bias live together in peace."
Another Bird Strike Causes Utair Flight to Return to Moscow's Vnukovo Airport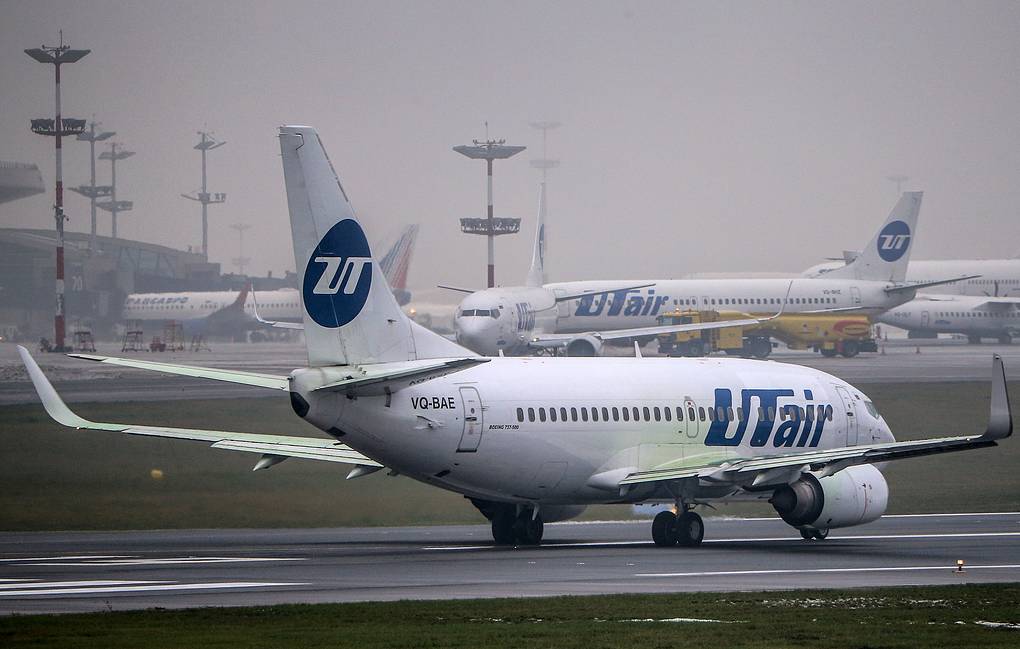 A Utair airliner headed from Moscow to Ufa, the capital of Russia's Bashkortostan Region, returned to its departure airport on Friday after a bird hit its windshield, the air carrier's press service informed TASS.
"The Moscow-Ufa flight returned to Vnukovo after suffering a bird strike shortly after takeoff. A bird hit its windshield. The aircraft landed safely. The airline is changing the plane," the press service stated.
It noted that the flight to Ufa is scheduled to depart at 15:30 Moscow time.
At Least 5 Killed, 11 Injured in Blast in Pakistan's Balochistan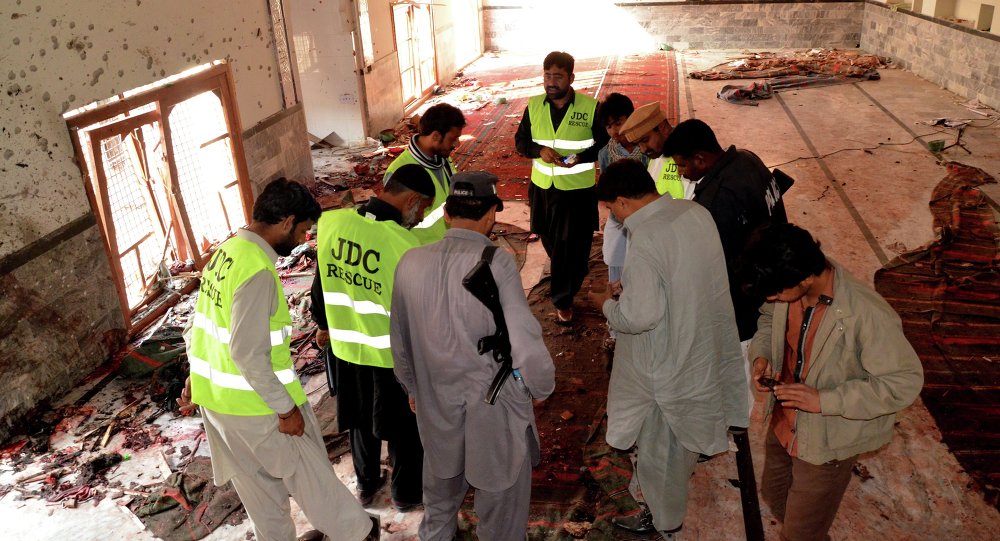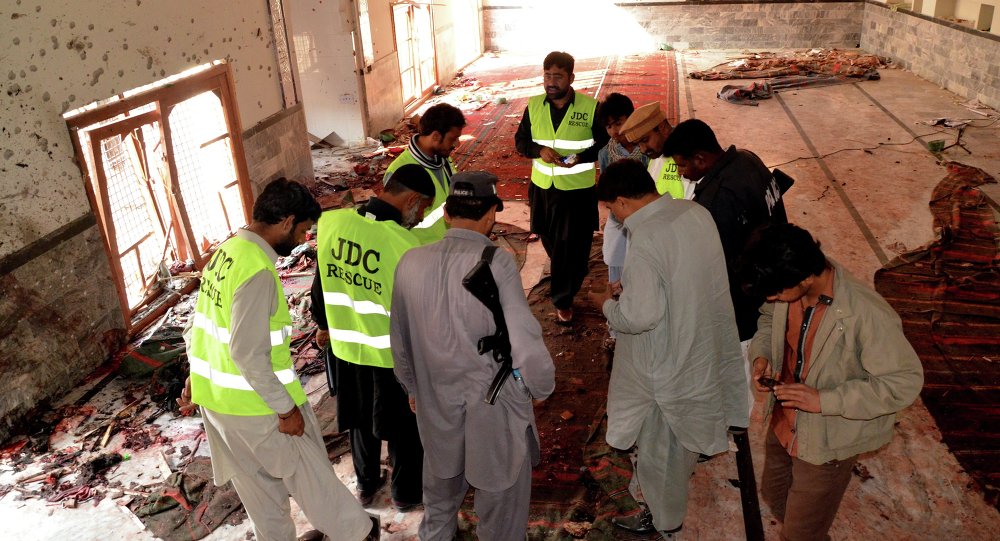 At least five people were killed and 11 others injured on Friday in an explosion that occurred in Pakistan's Balochistan province at an Islamic school or madrassa, the Pakistani media reported.
According to Pakistani news website Dawn, the nature of the blast could not immediately be ascertained. The injured in the explosion were transported to Quetta Civil Hospital.
A local police official told media that the IED blast occurred at around 1525 hrs local time and video showed that the explosion caused extensive damage to the madrassa.
Since June this year, the frequencies of attacks have increased. On 23 July, at least three people were killed, and 18 were injured in a bomb attack in the Eastern Bypass area. On 30 July, five people were killed, and 30 people were injured in an attack at a police station.
Earlier this year, Pakistan deployed an army division to protect interests in Sino-Pakistan development projects including those in the Balochistan region.
Pakistan has been facing an insurgency in Balochistan since 1947, with Baloch nationalist organisations struggling to create an independent state. The Balochi are also a dominant ethnic minority in Iran and Afghanistan.
Two Turkish Surveillance Planes Allegedly Violate Greece's Airspace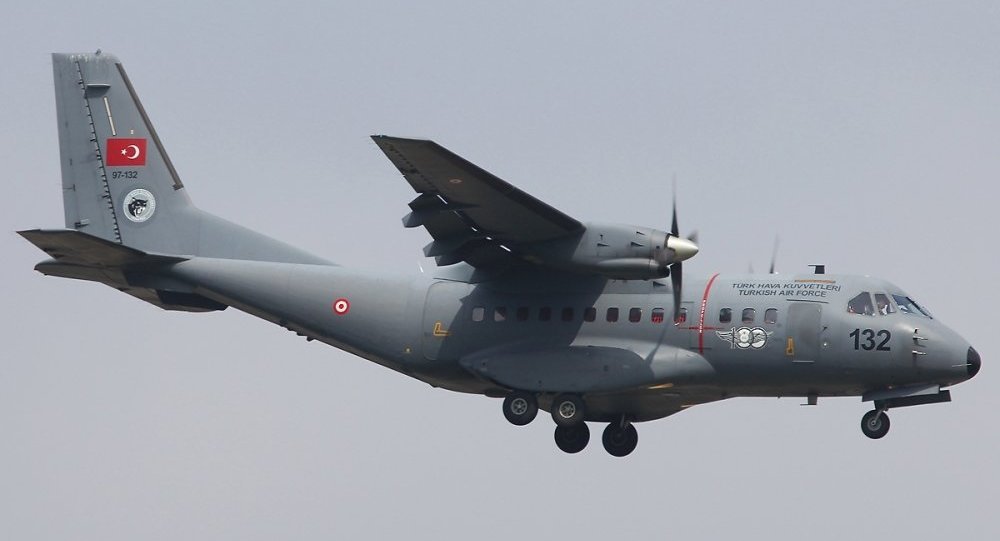 Two Turkish CN-235 surveillance planes entered Greece's airspace over the Aegean Sea amid ongoing tensions between Ankara and Athens over Turkey's drilling operations off Cyprus' coast, local media reported, citing defence sources.
According to the sources, as cited by the Ekathimerini news outlet the two aircraft on Thursday carried out a total of 33 violations of Greece's national airspace and three violations of the Athens' Flight Information Region's air traffic policies.
Both planes were identified by Greek pilots and chased off, in line with the international rules of engagement, which dictate that every state has complete and exclusive sovereignty over airspace above its territories.
Turkey hasn't commented on the reports yet.
In late May, Greek and Turkish military representatives met to discuss ways to ease bilateral tensions over Ankara's claims to search rights for the exploration of hydrocarbons off the coast of Cyprus, which is de facto split into two parts — the Greek Cypriot Administration and the non-recognized Turkish Republic of Northern Cyprus.