Trump Administration Considering Tighter Background Checks on Chinese Students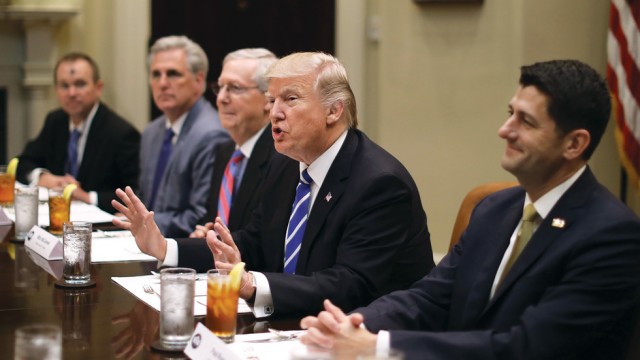 The Trump administration is considering new background checks and other restrictions on Chinese students in the United States over growing espionage concerns, U.S. officials and congressional sources said, Reuters reports.
In June, the U.S. State Department shortened the length of visas for Chinese graduate students studying aviation, robotics and advanced manufacturing to one year from five. U.S. officials said the goal was to curb the risk of spying and theft of intellectual property in areas vital to national security.
However, now the Trump administration is weighing whether to subject Chinese students to additional vetting before they attend a U.S. school. The ideas under consideration, previously unreported, include checks of student phone records and scouring of personal accounts on Chinese and U.S. social media platforms for anything that might raise concerns about students' intentions in the United States, including affiliations with government organizations, a U.S. official and three congressional and university sources told Reuters.
Law enforcement authorities are also expected to provide training to academic officials on how to detect spying and cyber theft that it provides to people in government, a senior U.S. official said.
"Every Chinese student who China sends here has to go through a party and government approval process," one senior U.S. official told Reuters. "You may not be here for espionage purposes as traditionally defined, but no Chinese student who's coming here is untethered from the state."
The Chinese government has repeatedly insisted that Washington has exaggerated the problem for political reasons. China's ambassador to the United States told Reuters the accusations were groundless and "very indecent.", Reuters adds.
"Why should anybody accuse them as spies? I think that this is extremely unfair for them," Ambassador Cui Tiankai said.
Trump and Chinese President Xi Jinping are scheduled to meet at a G20 summit in Argentina this week.
Greater scrutiny of Chinese students would be part of a broader effort to confront Beijing over what Washington sees as the use of sometimes illicit methods for acquiring rapid technological advances that China has made a national priority.
Any changes would seek to strike a balance between preventing possible espionage while not scaring away talented students in a way that would harm universities financially or undercut technological innovation, administration officials said, Reuters noted.
At stake is about $14 billion of economic activity, most of it tuition and other fees generated annually from the 360,000 Chinese nationals who attend U.S. schools, that could erode if these students look elsewhere for higher education abroad.
Many Ivy League schools and other top research universities, such as the Massachusetts Institute of Technology (MIT) and Stanford University, have become so alarmed that they regularly share strategies to thwart the effort, according to three people familiar with the discussions.
U.S. authorities see ample reason for closer scrutiny, pointing to recently publicized cases of espionage, or alleged espionage, linked to former students from Louisiana State University and Duke University and the Illinois Institute of Technology in Chicago.
FBI Director Christopher Wray told a Senate hearing this year that his agents across the country are seeing "non-traditional collectors (of intelligence), especially in the academic setting."
Another Bird Strike Causes Utair Flight to Return to Moscow's Vnukovo Airport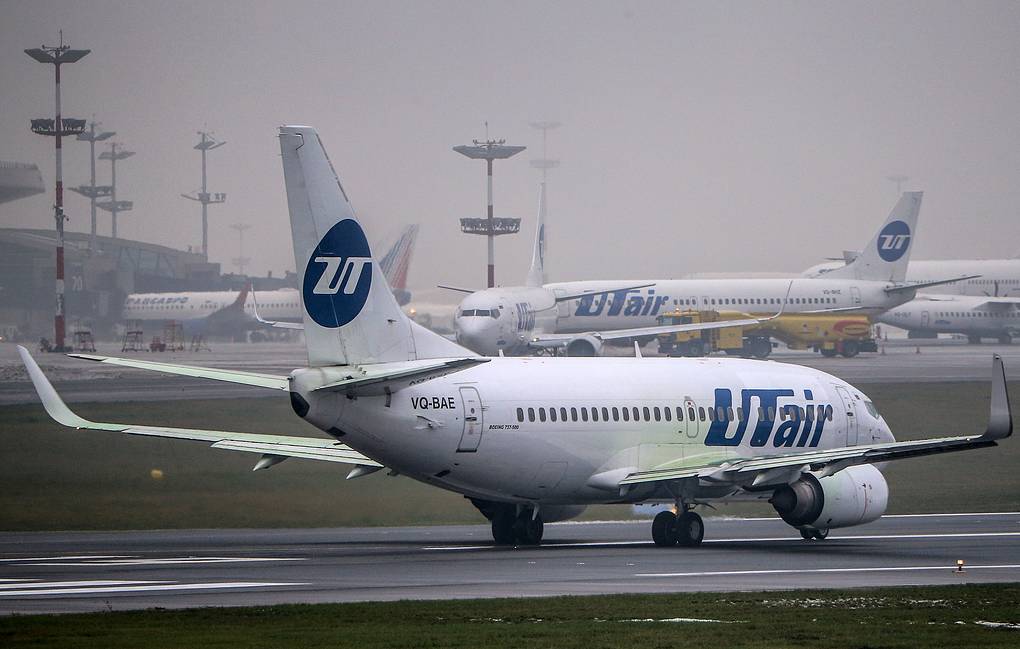 A Utair airliner headed from Moscow to Ufa, the capital of Russia's Bashkortostan Region, returned to its departure airport on Friday after a bird hit its windshield, the air carrier's press service informed TASS.
"The Moscow-Ufa flight returned to Vnukovo after suffering a bird strike shortly after takeoff. A bird hit its windshield. The aircraft landed safely. The airline is changing the plane," the press service stated.
It noted that the flight to Ufa is scheduled to depart at 15:30 Moscow time.
At Least 5 Killed, 11 Injured in Blast in Pakistan's Balochistan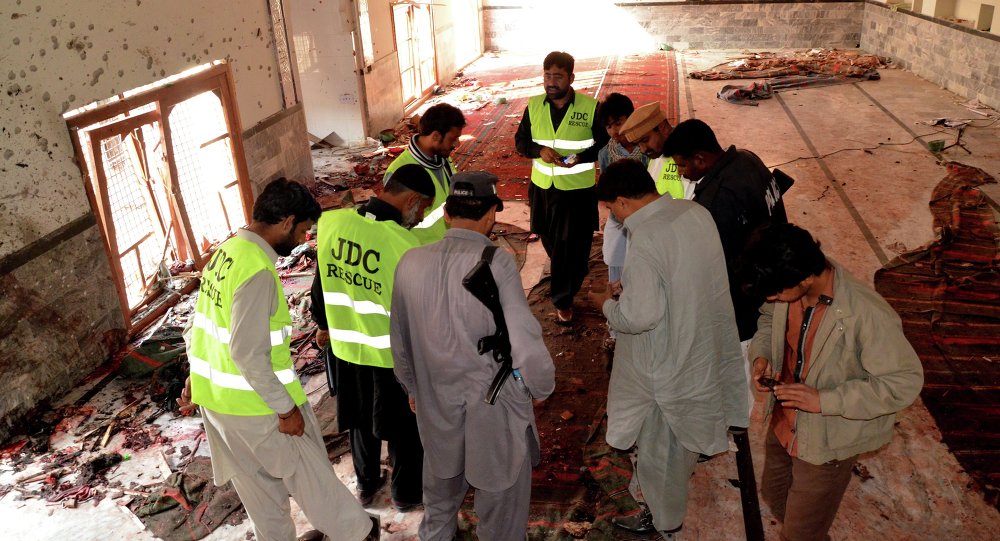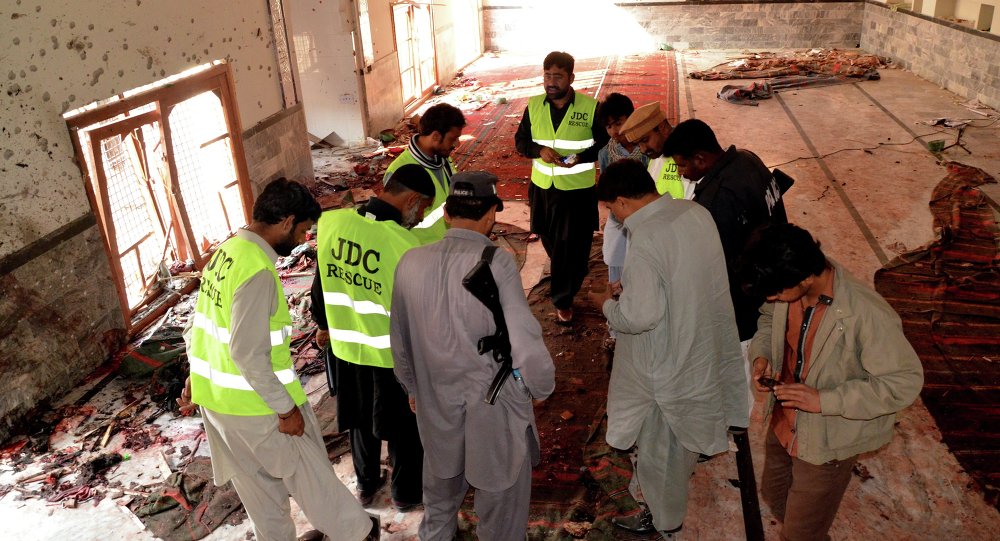 At least five people were killed and 11 others injured on Friday in an explosion that occurred in Pakistan's Balochistan province at an Islamic school or madrassa, the Pakistani media reported.
According to Pakistani news website Dawn, the nature of the blast could not immediately be ascertained. The injured in the explosion were transported to Quetta Civil Hospital.
A local police official told media that the IED blast occurred at around 1525 hrs local time and video showed that the explosion caused extensive damage to the madrassa.
Since June this year, the frequencies of attacks have increased. On 23 July, at least three people were killed, and 18 were injured in a bomb attack in the Eastern Bypass area. On 30 July, five people were killed, and 30 people were injured in an attack at a police station.
Earlier this year, Pakistan deployed an army division to protect interests in Sino-Pakistan development projects including those in the Balochistan region.
Pakistan has been facing an insurgency in Balochistan since 1947, with Baloch nationalist organisations struggling to create an independent state. The Balochi are also a dominant ethnic minority in Iran and Afghanistan.
Two Turkish Surveillance Planes Allegedly Violate Greece's Airspace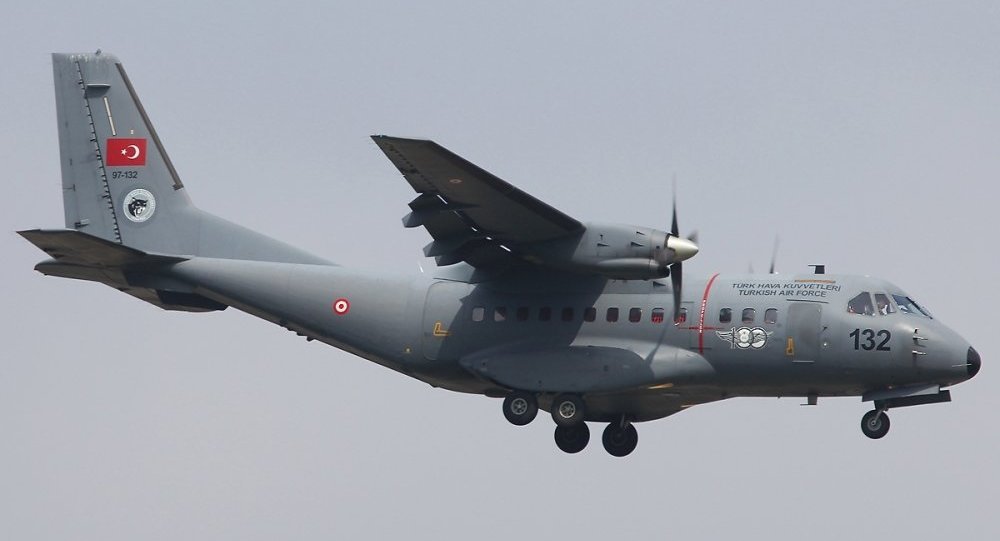 Two Turkish CN-235 surveillance planes entered Greece's airspace over the Aegean Sea amid ongoing tensions between Ankara and Athens over Turkey's drilling operations off Cyprus' coast, local media reported, citing defence sources.
According to the sources, as cited by the Ekathimerini news outlet the two aircraft on Thursday carried out a total of 33 violations of Greece's national airspace and three violations of the Athens' Flight Information Region's air traffic policies.
Both planes were identified by Greek pilots and chased off, in line with the international rules of engagement, which dictate that every state has complete and exclusive sovereignty over airspace above its territories.
Turkey hasn't commented on the reports yet.
In late May, Greek and Turkish military representatives met to discuss ways to ease bilateral tensions over Ankara's claims to search rights for the exploration of hydrocarbons off the coast of Cyprus, which is de facto split into two parts — the Greek Cypriot Administration and the non-recognized Turkish Republic of Northern Cyprus.